It's been almost a year since Emma Watson launched her #HeForShe campaign and there's no sign of her backing down any time soon.
In fact, the Harry Potter star is now concentrating her efforts on trying to improve equality specifically in the fashion industry.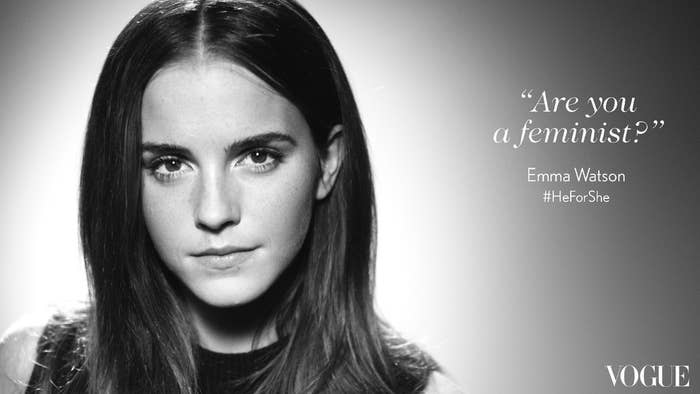 And in collaboration with her #HeForShe campaign she also filmed a video for the publication discussing the importance of gender equality with several top fashion designers.
Stella McCartney voiced her concerns about improving the messages that are sent out to women from the fashion industry.
While Jonathan Saunders told Watson that moves need to be made to ensure fashion bosses project the right image as well.
And the powerful video also touched on numerous other subjects, such as encouraging equal pay.
And avoiding any gender limitations.
Emma herself also revealed high hopes that the industry is moving in the right direction. She said:
I have big hopes for gender equality in the fashion industry. I think it's really improving. I've seen some very positive steps towards equality in the industry. I think there's a lot of racism, I think there's a lot of sexism. I'd really really love to see a more diverse representation of women and men in any way that makes them feel empowered.
Bravo yet again, Emma, bravo. 👏 👏 👏