She's one of the most recognisable actors on our TV screens, thanks largely to her distinctive hair on Game of Thrones.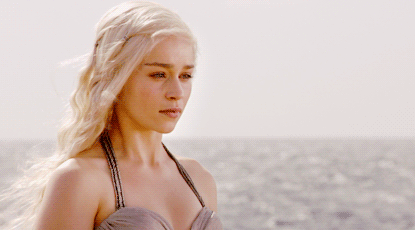 So when you think of Emilia Clarke, who plays Daenerys Targaryen, you automatically think of her white-blonde plaited hair.
But plenty of people have been unaware of this for the last few years.
But now there's no need to be confused, as she's actually gone ahead and bleached her hair blonde in real life!
And her caption and hashtag game is of course as strong as ever.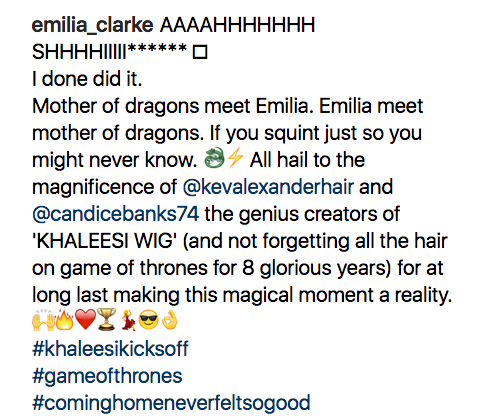 We're loving both looks, though. This girl can do no wrong.
LOVE IT, she's much better blonde

No, bring back the brunette hair

I could not give a fuck, Emilia Clarke is a beaut whatever colour hair she has

I just couldn't give a fuck
Oops. Something went wrong. Please try again later
Looks like we are having a problem on the server.
Thoughts?
LOVE IT, she's much better blonde

No, bring back the brunette hair

I could not give a fuck, Emilia Clarke is a beaut whatever colour hair she has

I just couldn't give a fuck