You may recall the heartbreaking moment when Ed Sheeran announced he was taking a break at the end of 2015, then he stuck true to his word and we didn't get any Ed for a whole damn year.
Well, let's forget about that because 2017 is a WHOLE new year. Ed gave us hope for the next 12 months by starting the year with this announcement.
And today, Friday January 6, 2017, he made our lives by releasing not one but TWO new singles at once.
They're called "Castle On The Hill" and "Shape Of You", and the double single release is a treat for our patience waiting so long.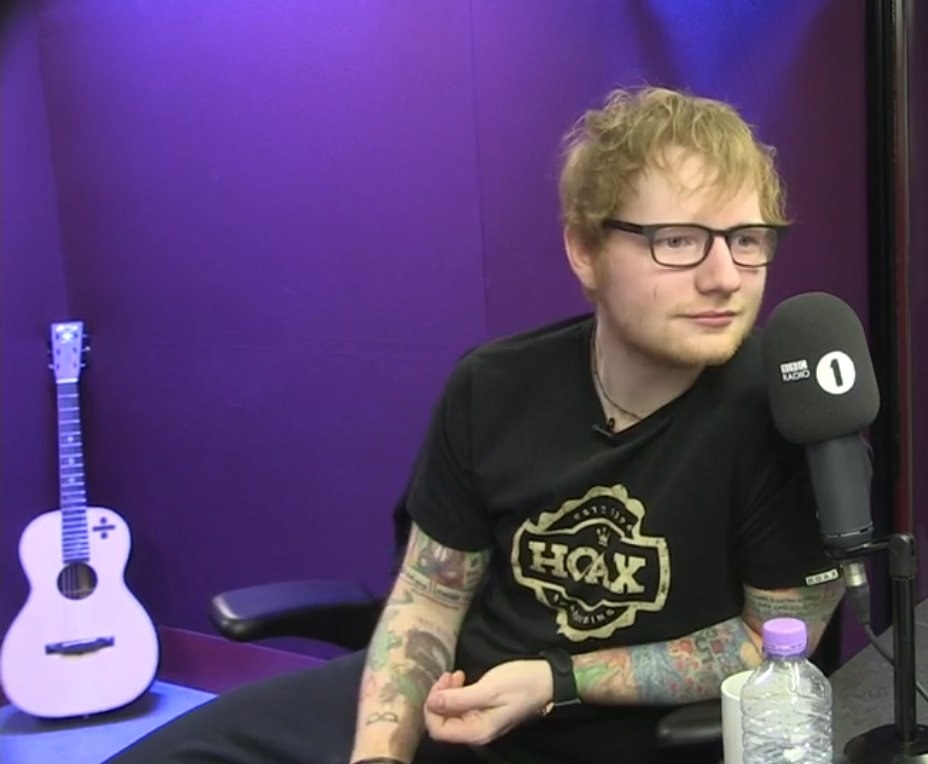 He co-hosted The Radio 1 Breakfast Show this morning to debut the tracks and talk everything about them. He brought in his brand spanking new guitar, complete with the logo of his new album (Divide).
And it's safe to say people are absolutely loving it.
Ed said about the new music: "Hello 2017! I've been working hard on the new material and I hope you can be as excited about it as I am. I really wanted to show two different sides to my music that I'm equally as passionate about and I just knew I wanted to roll with two songs at the same time. I'm absolutely buzzing to be back."
It's SOOOO good to have you back.