Craig David Sang An Updated Version Of "Fill Me In" And People Are Really Into It
This video will make you smile for (seven) days.
You remember "Fill Me In" by Craig David? It was his first single way back in 2000. But you've NEVER heard it like this...
The singer appeared on Radio 1Xtra late last week to revisit his iconic debut track.
So of course people online are now losing their shit over it. (As they should).
Two and a half million people already watched the video in just three days – people can't get enough of him.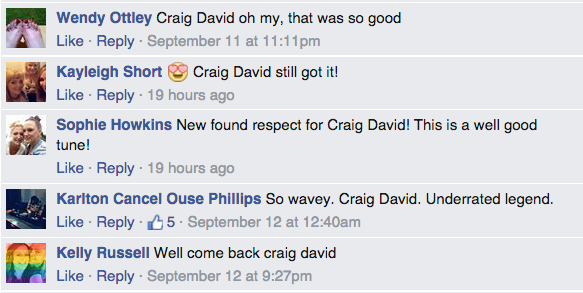 But they also couldn't get enough of the crew dancing around Craig. Particularly this enthusiastic hat-wearing guy.
LOL. (It's actually Steve Stamp from BBC3 comedy People Just Do Nothing btw.)
But let's be honest, we'd ALL be dancing around like this if we were lucky enough to be in the studio, too.
Since bursting on to the scene 15 years ago, Craig's moved to Florida and become INCREDIBLY buff. But he's most certainly still got it when it comes to singing too.