Benedict Cumberbatch once punched a journalist in the arm after he reacted to the writer's uncouth remarks about close friend Keira Knightley. The Sherlock star, who filmed The Imitation Game with Keira last year, was stunned when the journalist, Observer Chief Film Critic Mark Kermode, was rude about Knightley.
So he turned around and jokingly punched him. When I saw him [Benedict] again, I said, 'Did you punch a journalist?' and he was like, 'I f***ing did.' Everybody needs a friend like that.
Although the journalist himself has played the incident down on his Twitter page.
It's not the first time Benedict has had a turbulent relationship with the press. Last year he held up this sign while filming Sherlock to get his distaste and message across to them. And later in the year he held up more signs, this time using the press in an attempt to appeal to Prime Minister David Cameron.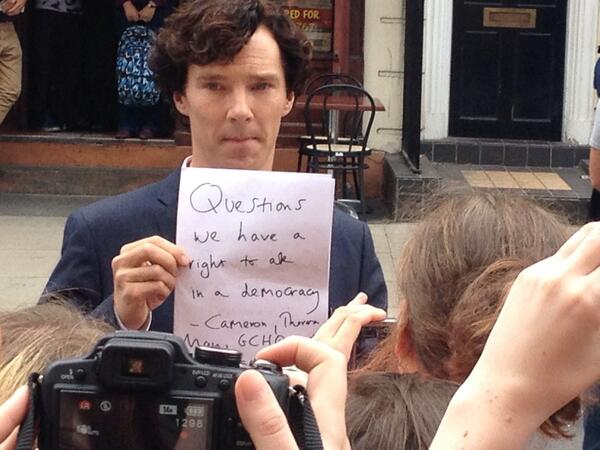 And not forgetting this Mr. Napkin Head moment in reaction to being photographed by the paparazzi just last month. Oh, Benedict...