On Sunday night, Ariana Grande headlined her One Love Manchester benefit concert, alongside acts such as Coldplay, Justin Bieber, Robbie Williams, and Katy Perry, in tribute to those who died at her concert on 22 May.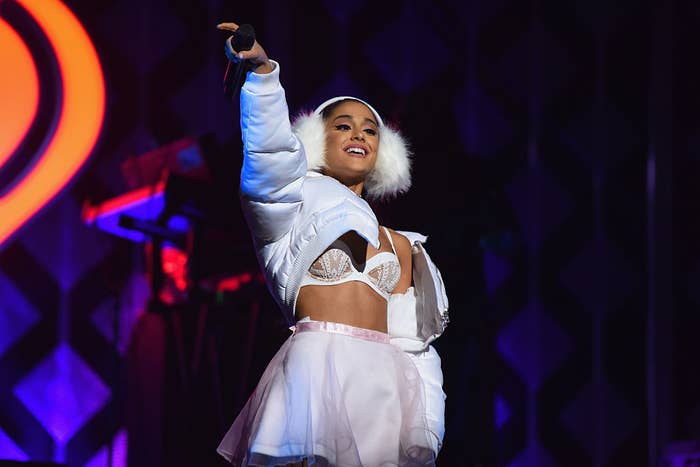 Her manager, Scooter Braun, came on stage to introduce the singer, two years to the day since she first performed in the UK city.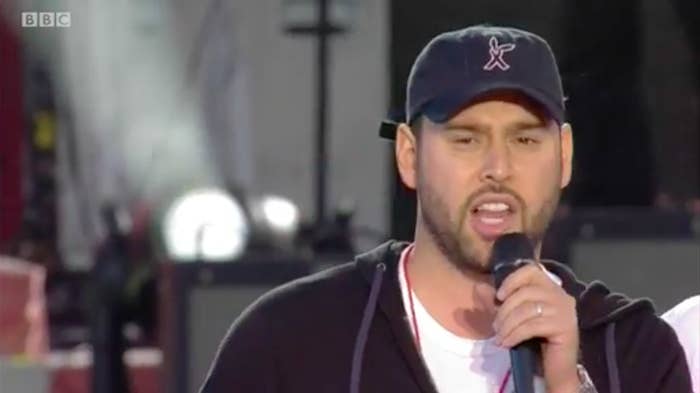 Ariana then arrived on stage and told the screaming fans: "I love you Manchester."
During her sets, she duetted with Victoria Monet on "Better Days", the Iraq War-era song about terrorism, as well as "Where Is The Love?" with The Black Eyed Peas.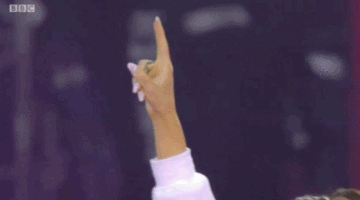 But one of the loveliest duets of the night came when she brought our her BFF Miley Cyrus on stage.
Miley first came on stage to sing on her own, but she soon returned to sing with Ariana as well.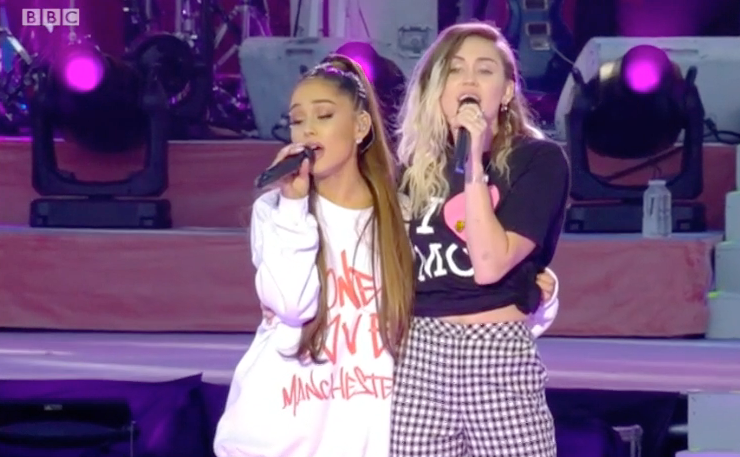 The pair then hugged as they performed a rendition of "Don't Dream It's Over".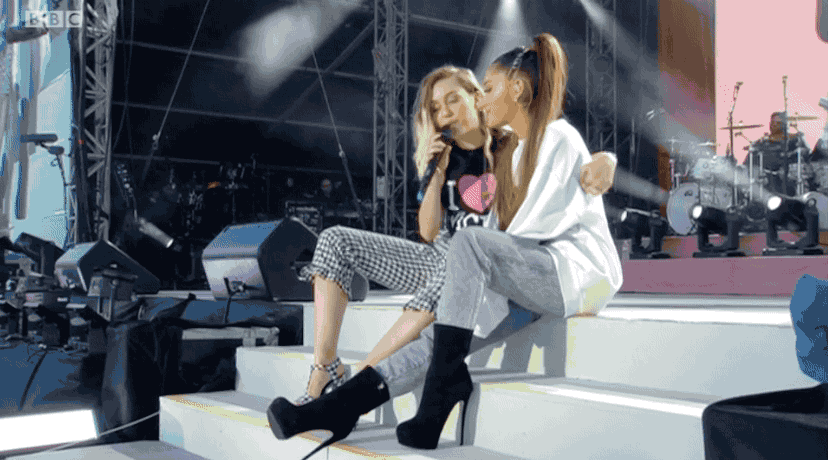 And got up to dance at the end and hugged it out.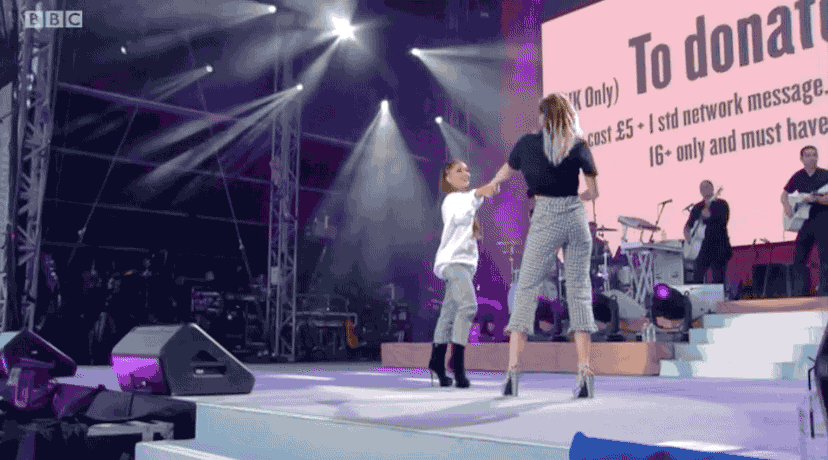 Miley yet again expressed her love for her friend and applauded her for pulling together the benefit gig.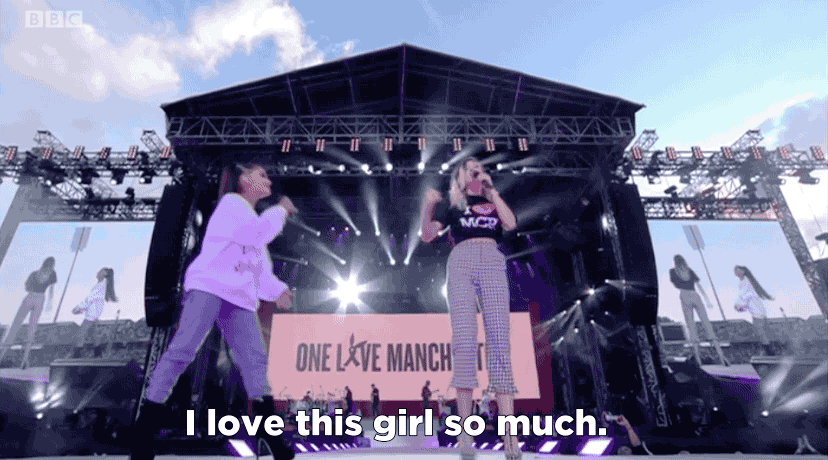 And it's fair to say she enjoyed every moment.
One of the other most emotional moments of the night was when Ariana reappeared on stage to sing with a children's choir from the local Parrs Wood High School.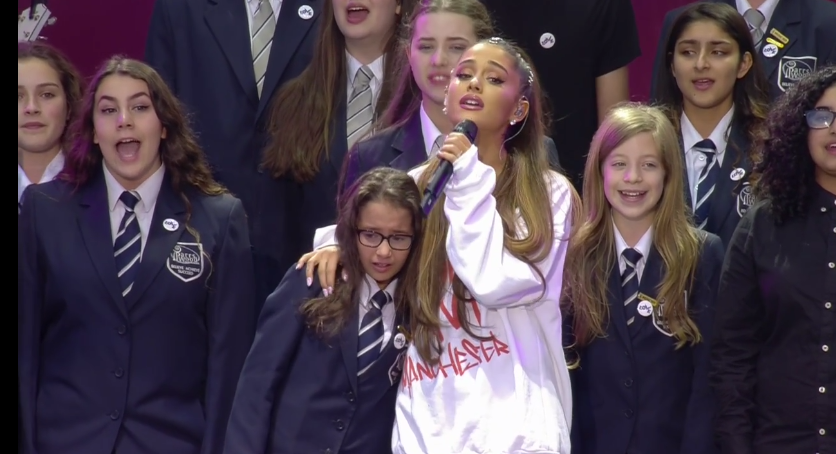 They teamed up to sing her song "My Everything," which the children's choir previously covered shortly after the attack as part of a fundraising effort for victims and families of the victims in the attack.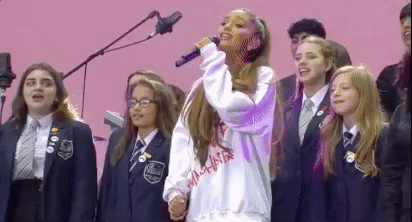 During the emotional song, Ariana cuddled 12-year-old Natasha Seth and let her sing into her microphone, as the crowd and choir members were seen wiping away tears.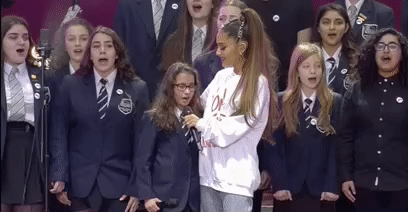 The special moment gave people a lot of emotions and goosebumps.