The legend that is Aaron Paul, aka Jesse Pinkman, appeared on Top Gear this weekend. It was his turn to take on 'A Star in a Reasonably Priced Car'. And he was just as perfect as you'd expect him to be. From his many facial reactions.

To mourning over his Breaking Bad car. He was loving every second. That was until this moment.
Which he perfectly laughed off.
But then it was time to get in the reasonably priced car.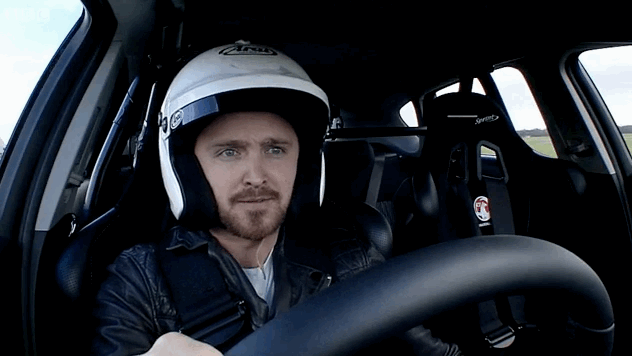 And OF COURSE he used the word 'bitch'.
But then it was all over. And he waited nervously for the result. Only to find out he had got the fastest lap out of all of the celebrities this year so far. And his reaction was priceless. YEAH, BITCH!! We love you, Aaron.