We're all familiar with the glitz and glamour of the Hollywood sign, whether we've been there or not. Well, now a mystery individual has put up their own version in Bristol. And it's caused a lot of excitement from locals on Twitter.
Even model and TV star Amy Willerton, who hails from Bristol, was excited about the addition to her hometown.
It has led to others mocking up their own versions. (Via @MiserableBath).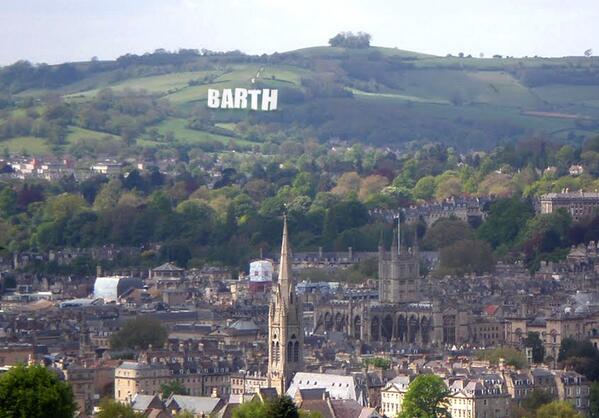 It's not the first time a Hollywood-esque sign has gone up in the U.K. This one was part of an old bowling alley in Batley, near Leeds. And Basildon in Essex once had its own version.