A Graphic Video Has Surfaced In Which Lana Del Rey Pretends To Be Raped
Warning: This is disturbing and NSFW. It was directed by Eli Roth and appears to date back to 2012.
A leaked video appeared online this week. It shows Lana Del Rey playing the role of a rape victim. In the clip, which was directed by Hostel's Eli Roth, the singer is seen being forced down onto a bed by a violent man, also played out by Roth.
After the harrowing scene Del Rey cries while looking into the camera.
Roth had previously described the footage as "so sick it's being kept in a vault." In October 2013 Roth was interviewed by US TV host Larry King and discussed how "horrific" sexual abuse of women in the horror film genre is.
He was then asked by King if he would ever consider doing a project with shock rocker Marilyn Manson, when he revealed that he had in fact already filmed a project with himself and Lana Del Rey the previous year in 2012.
Roth said:
Yes, actually (I would work with Marilyn Manson). I (actually) shot a video with Marilyn Manson and Lana Del Rey. Marilyn Manson is the best, he's one of my favourite people. The footage is so sick it's been locked in a vault for over a year.
The director didn't make it clear exactly what the footage was at the time.
Production house Sturmgruppe allegedly originally released the video, titled Sturmgruppe 2013 Reel (Short Film) Lana Del Rey, Marilyn Manson HD. Although it has since been removed from their website, according to The Independent.
Marilyn Manson's representatives have since denied he had any part in the footage. "Manson did not direct this, shoot it, nor was it for a Marilyn Manson video or outtake footage made by him or to be used by him with his music," Manson's representative, Kathryn Frazier, told BuzzFeed. "It must be a fan video splicing up old Manson video footage with someone else's Lana Del Rey footage."
Stills from the disturbing clip have since been doing the rounds.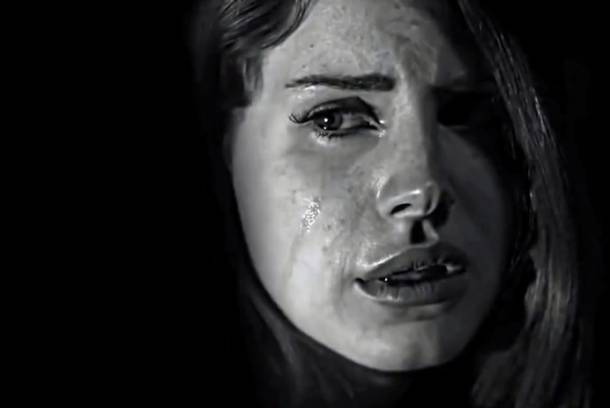 It is still not completely clear how the footage came together as it does include clips of Marilyn Manson.
It is also not known why or how exactly it leaked. Representatives for Del Rey and Roth have also been contacted by BuzzFeed for comment. Contact details for Sturmgruppe are currently unavailable on their website.