1.
Y'all the internet has provided me with so many cute AF older couples, my heart is so full. Like these two and their matching tees with a note to return to sender: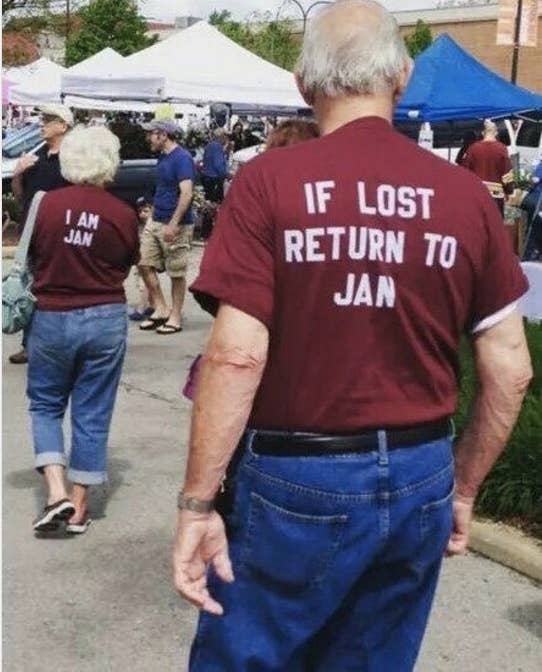 2.
Or this husband and wife who still take time for weekly dates, while I can't even get one: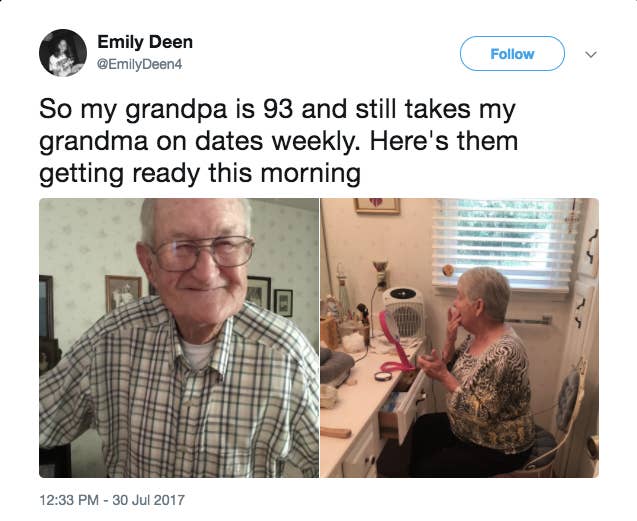 3.
These two prove that you can get down with your spouse no matter how old you are:
4.
This mom and dad *almost* make me wish I had someone to match with: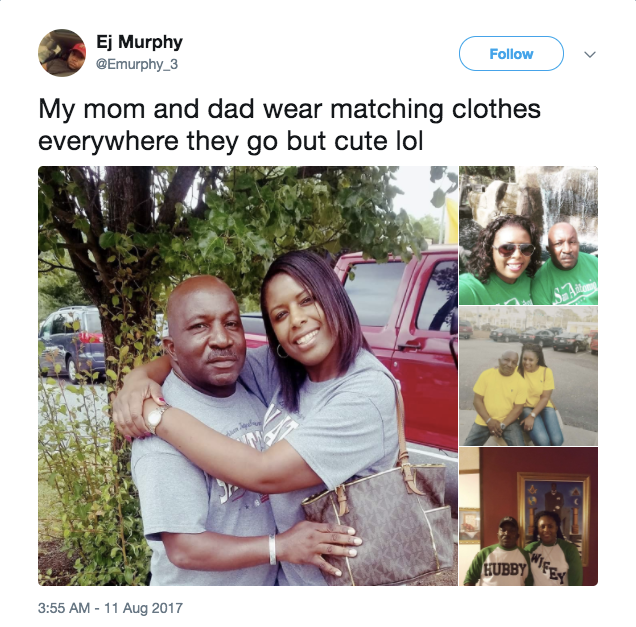 5.
This grandma's journal would probably put a Nicholas Sparks novel to shame: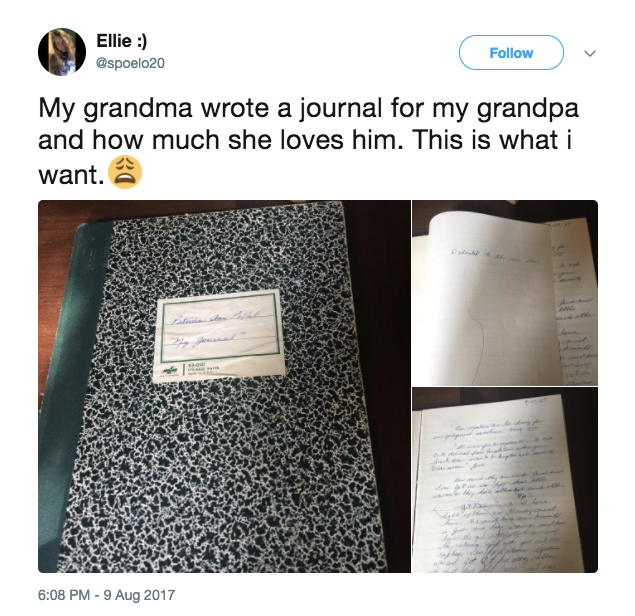 6.
And this Valentine's Day card renews my faith that I'll find someone to appreciate my sass someday: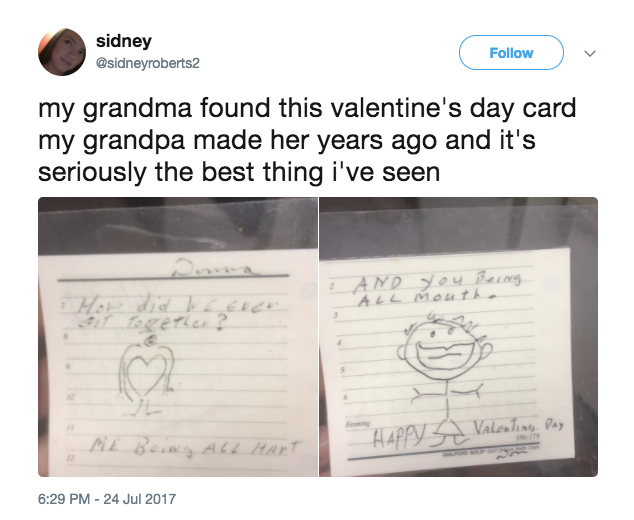 7.
These parents and their cute AF gesture are making me want to re-evaluate my junior high crushes: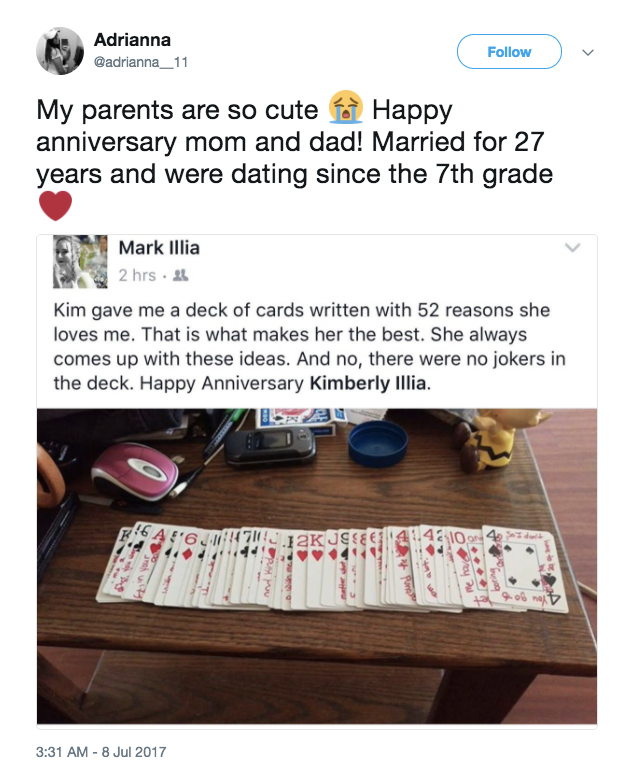 8.
This couple who is so proud to be celebrating their love they took it to the streets and I'M CRYING: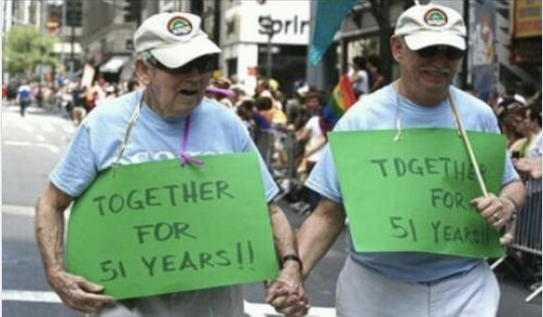 9.
I bet even the radio stations are jealous of this constant request line: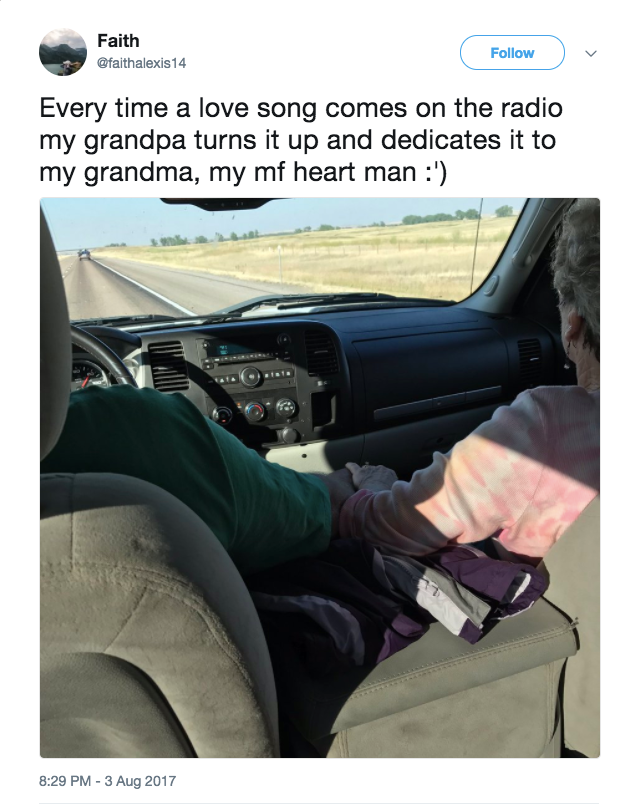 10.
This mom and dad are having so much fun, it's almost rude: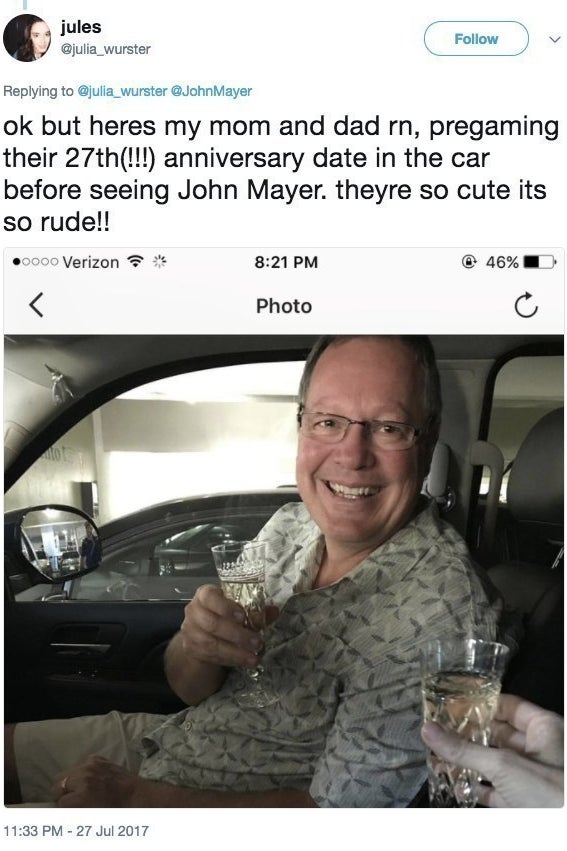 11.
This grandpa's messages are probably better than any seasonal greeting ever: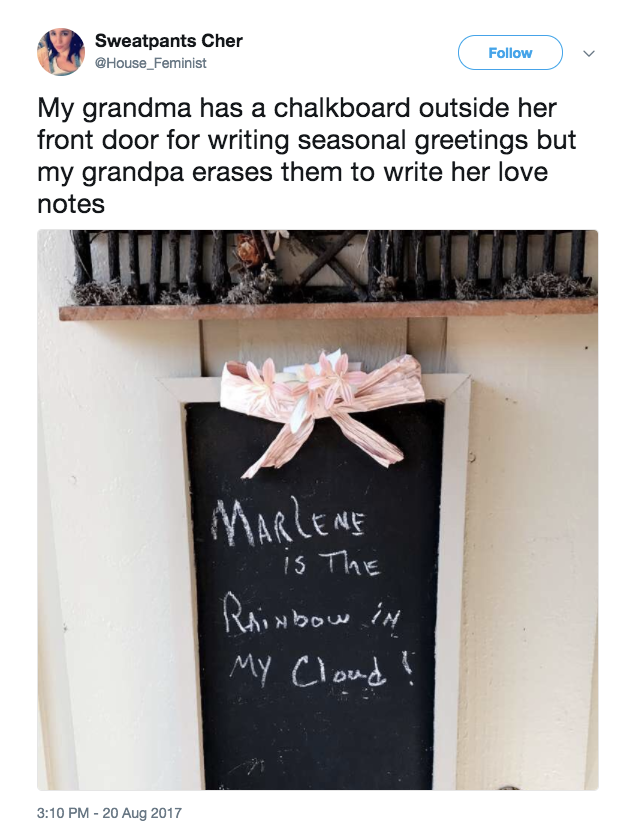 12.
And these parents have a better sense of internet PDA than most teenagers: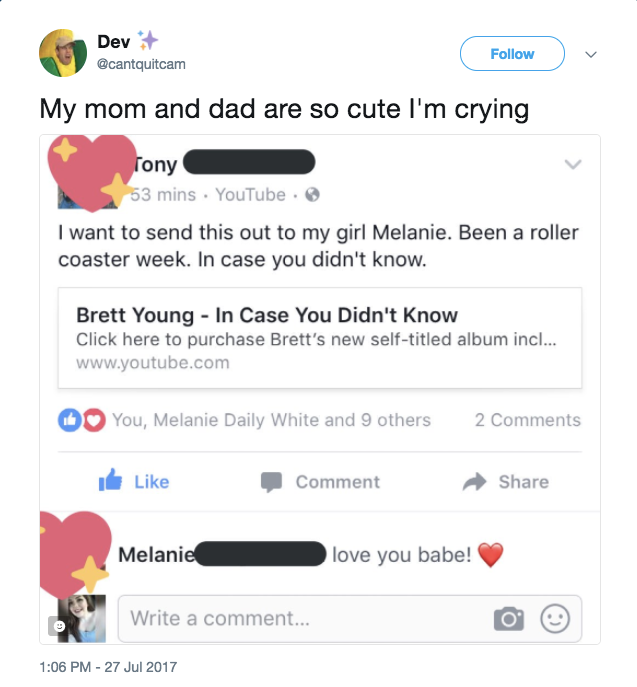 13.
This spot on Popeye and Olive Oyl is putting all of the young cosplayers to shame: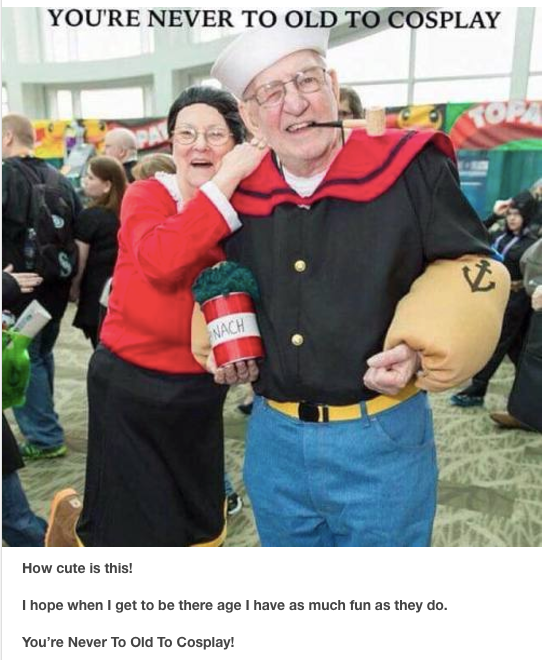 14.
This couple looks just as in love now as they were 51 years ago AND IT'S TOO CUTE:
15.
And these little babes still act like teenagers in love, and are certainly less cynical than most teens I know: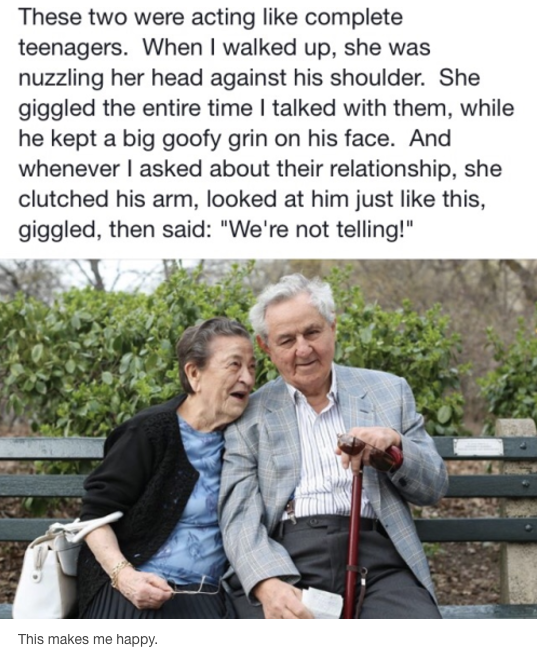 16.
These 'rents make cruising in style on a bicycle built for two look as easy as true love itself:
17.
This guy gives me hope that MAYBE SOMEDAY A MAN WILL MAKE ME HIS PHONE WALLPAPER: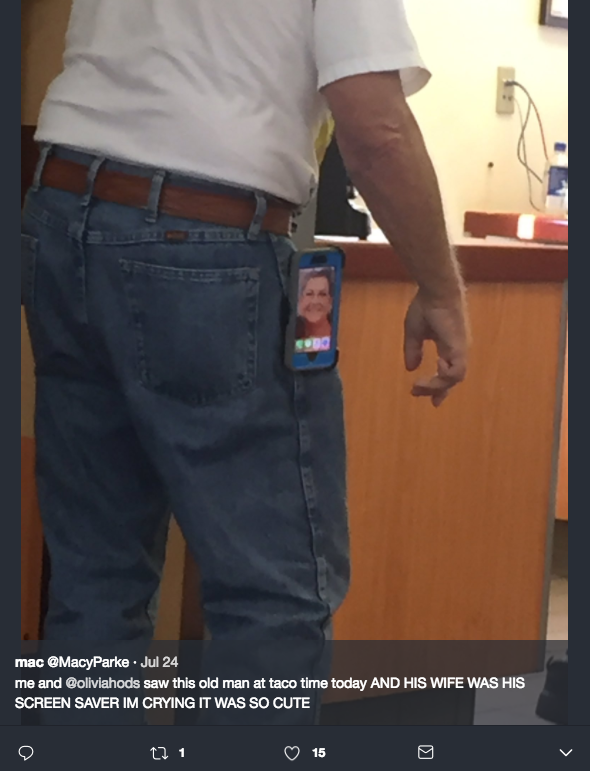 18.
And don't even try flexing on Instagram because this man has you beat: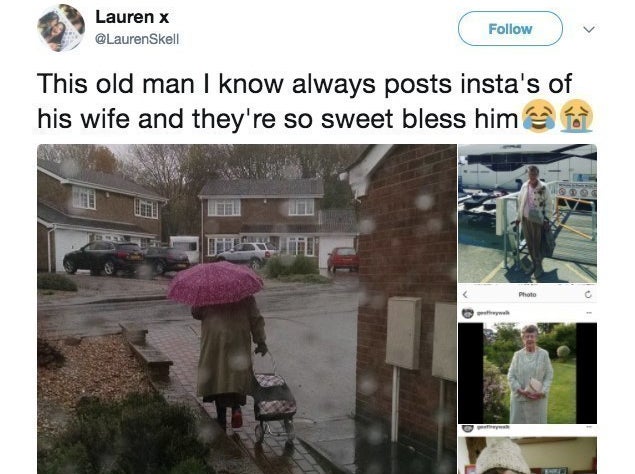 19.
Last but not least, this grandpa and his fresh ink might be the best tattoo of all time: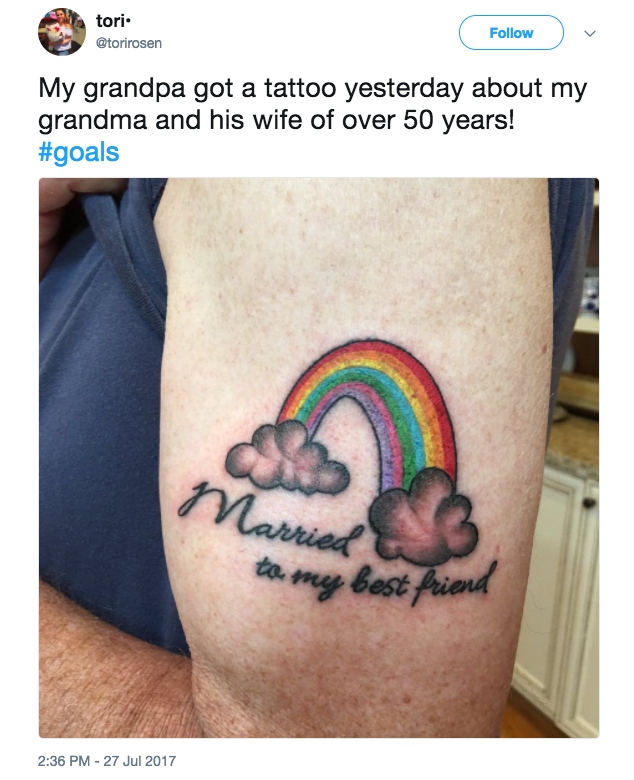 In summary: