Alright, so, brushing your teeth and showering...both basic everyday things, right?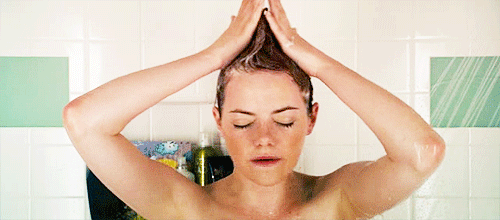 Well, while most of us do those two activities separately, there's a small group of people who do them at the SAME DAMN TIME.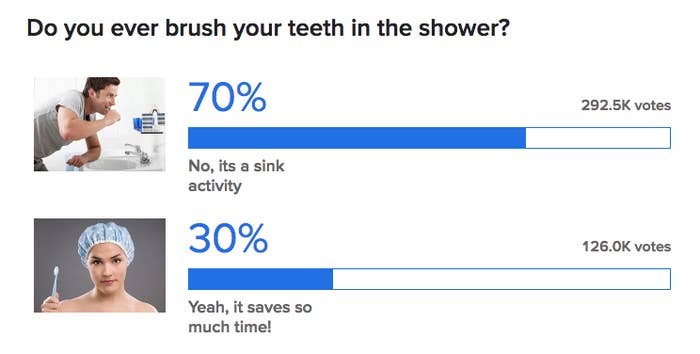 And if you're one of those people, please consider this post a big 'ol @.

Not only is it dangerous...

But Twitter is CONVINCED it's literally a health risk...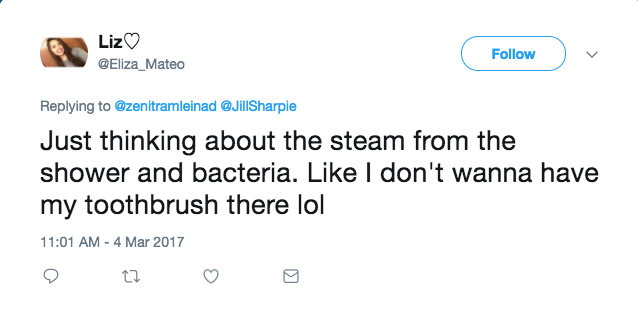 And don't even get me started on the horror that is mistaking SOAP OR SHOWER GEL FOR TOOTHPASTE.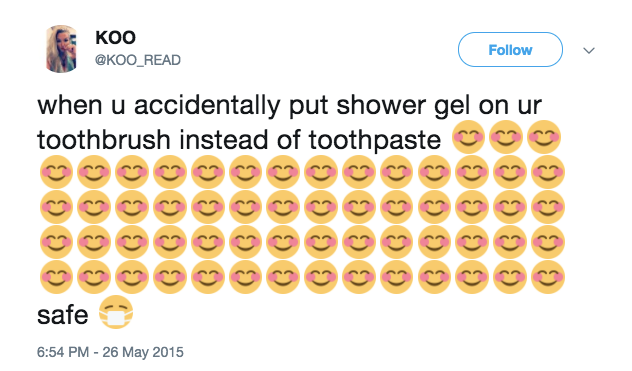 I MEAN, LOOK AT THIS TOOTHBRUSH IN THE SHOWER. LOOK AT EVERYTHING IT'S TOUCHING. HOW ARE YOU NOT UNCOMFORTABLE RIGHT NOW?! IT'S GROSS.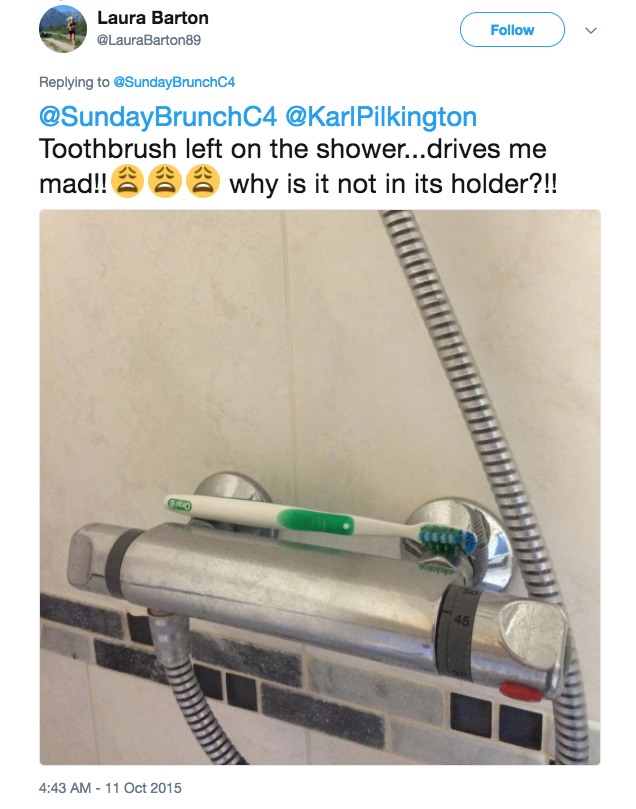 In conclusion, be like this nice family and LOVE YOURSELF BY BRUSHING YOUR TEETH AT THE SINK.
Oops. Something went wrong. Please try again later
Looks like we are having a problem on the server.
What do you think?
I agree. Teeth were only meant to be brushed at the sink, and anyone who does it in the shower is GROSS AF.

Get off your high horse. Brushing your teeth in the shower saves time and is SO much easier.