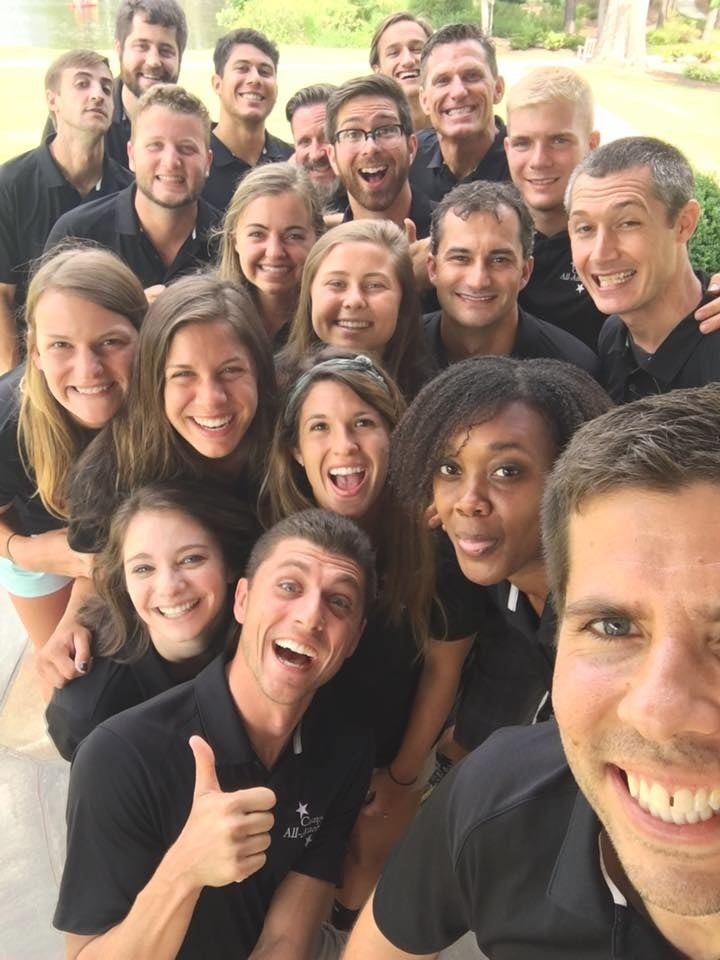 What's your favorite dessert?

Because in the CSO office, food is everything.

as long as it's gluten free I'll eat it

GIVE ME ALL OF THE SUGAR. ALL OF IT.

Chocolate Chip Cookies (GF, please)

three M&Ms (portion control, people)

An entire tub of Blue Bell

anything that satisfies my pregnancy cravings

What's your favorite type of apple?

When I said food was everything, I meant apples. Apples are a daily topic of discussion in the CSO.

Whatever is on sale at Sprouts

Apple Pie...does that count?

Any apple as long as I have peanut butter with it

any that passes the knocking test

What's your favorite breed of dog?

Must Love Dogs. To work in CSO.

I don't have time for a dog, I have too many kids!

Pitbull. They just want to be understood!

Mastiff (the gentle giant)

One that will go hiking with me

any dog that won't eat my Bunny

Favorite brand of athletic wear?

We wear our fair share of athletic wear in the Camp and Sports Outreach department.

Whatever matches my shoes

I am a notoroius cross-brander

Costco. I love that place!

Sojourn/CAA branded things

What are you most afraid of?

If you say "children" you've probably never worked with us.

A poorly organized Excel spreadsheet

I'm not afraid of anything. Except maybe a room full of sissies.

Death by Choking on Cheese

What's your favorite college football team?

If you're having trouble deciding, just remember that Randy Pope went to Alabama.

I'm too elite of an athlete myself to care about college sports.

Where did you meet your significant other?

Contrary to popular belief, not all of us met our partner at Camp.

He/She was a friend of a friend

I'm an indipendent woman who don't need no man.

If you needed a new job tomorrow, what would you do?

NONE OF US ARE LEAVING. THIS IS HYPOTHETICAL PEOPLE.

My only calling in life is ministry.
This post was created by a member of BuzzFeed Community, where anyone can post awesome lists and creations.
Learn more
or
post your buzz!
Looks like there are no comments yet.
Be the first to comment!