What's your favorite dessert?

Because in the CSO office, food is everything.

as long as it's gluten free I'll eat it

GIVE ME ALL OF THE SUGAR. ALL OF IT.

Chocolate Chip Cookies (GF, please)

three M&Ms (portion control, people)

An entire tub of Blue Bell

anything that satisfies my pregnancy cravings

What's your favorite type of apple?

When I said food was everything, I meant apples. Apples are a daily topic of discussion in the CSO.

Whatever is on sale at Sprouts

Apple Pie...does that count?

Any apple as long as I have peanut butter with it

any that passes the knocking test

What's your favorite breed of dog?

Must Love Dogs. To work in CSO.

I don't have time for a dog, I have too many kids!

Pitbull. They just want to be understood!

Mastiff (the gentle giant)

One that will go hiking with me

any dog that won't eat my Bunny

Favorite brand of athletic wear?

We wear our fair share of athletic wear in the Camp and Sports Outreach department.

Whatever matches my shoes

I am a notoroius cross-brander

Costco. I love that place!

Sojourn/CAA branded things

What are you most afraid of?

If you say "children" you've probably never worked with us.

A poorly organized Excel spreadsheet

I'm not afraid of anything. Except maybe a room full of sissies.

Death by Choking on Cheese

What's your favorite college football team?

If you're having trouble deciding, just remember that Randy Pope went to Alabama.

I'm too elite of an athlete myself to care about college sports.

Where did you meet your significant other?

Contrary to popular belief, not all of us met our partner at Camp.

He/She was a friend of a friend

I'm an indipendent woman who don't need no man.

If you needed a new job tomorrow, what would you do?

NONE OF US ARE LEAVING. THIS IS HYPOTHETICAL PEOPLE.

My only calling in life is ministry.
Which 2017 CSO Staff Member Are You?
You set the bar for fathers everywhere. You don't always go to the movies with your wife but when you do, you wear animal onesies. You know all of the newest music before the rest of the world and have more tattoos than the entire office combined. Oh, ever heard of Wills Park...YEAH.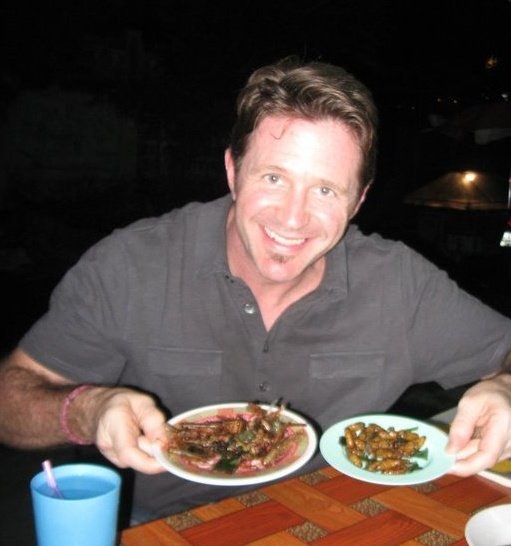 You're commonly mislabeled "sassy" and "snarky". Your favorite food to eat, make from scratch, and talk about is pizza. That or your mama's southern cookin'. You're an expert Facebook troll. You have impeccable style and your closet rivals that of any female in the office. Go Owls - Hooty Hoo!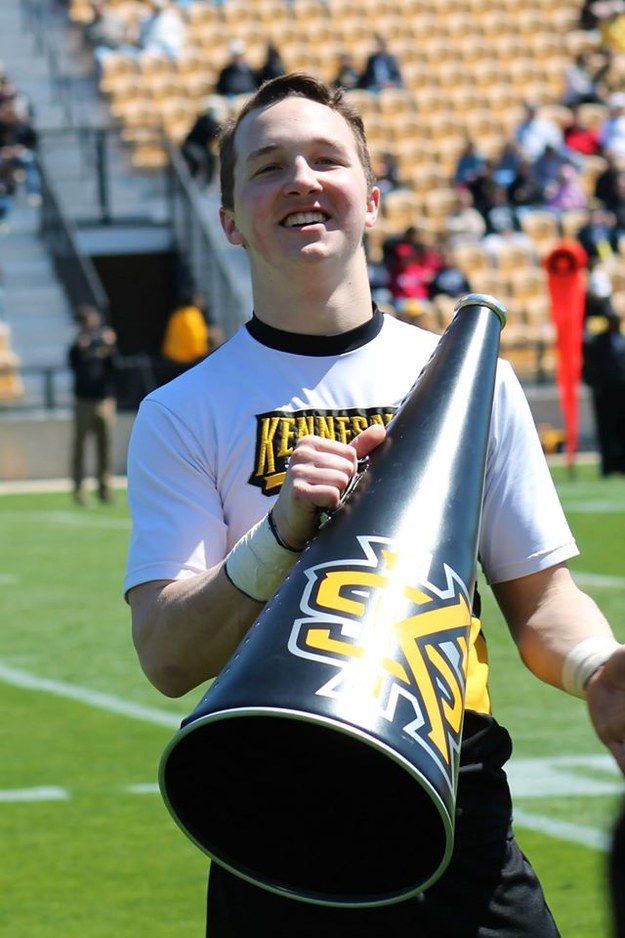 You got:

Perry McWilliams
Congratulations! You're the only person in the office who can out-sass Stephen Ready. You wake up in the morning feeling like P Diddy and take on the day like Beyonce. You eat Thai food twice a day. Your proudest moment was playing the Scarecrow in the "Wizard of Oz" your senior year of high school, only rivaled by the day you found out Jay Martin wanted to mentor you.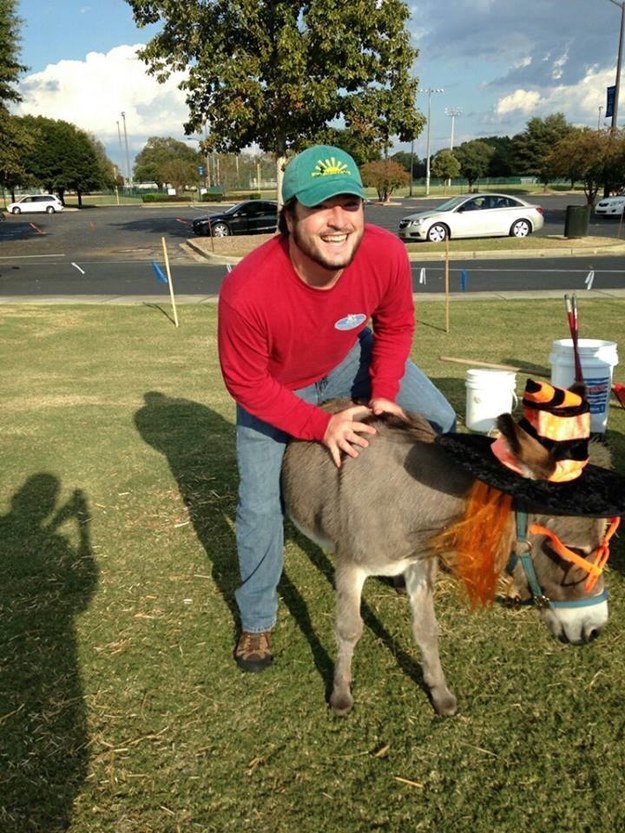 Also known as Jalisco Suarez. You take 6 creams and 7 (err…12) sugars in your coffee, but you're no softie: you've got the most terrifying power stance in all of CSO. Junior prom was actually a costume party and you went as Scar Face (baseball accident…ask him sometime). Since this accident, you have lost the ability to speak and can only communicate via carefully crafted emails. The only thing you love more than sugar is an Excel spreadsheet.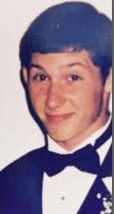 Also known as the Iron Stomach. The child of missionaries, you learned to eat anything and everything given to you – expired foods, straight mayonnaise, entire blocks of cheese, and the occasional fire ant. Your hair is red because it houses all of the world's knowledge, which will come in handy when you become a life coach and an Elder in the church (ooh you fancy huh). You can debrief ANYTHING but haven't quite mastered how to convince people that you have a real job and don't just climb trees for a living.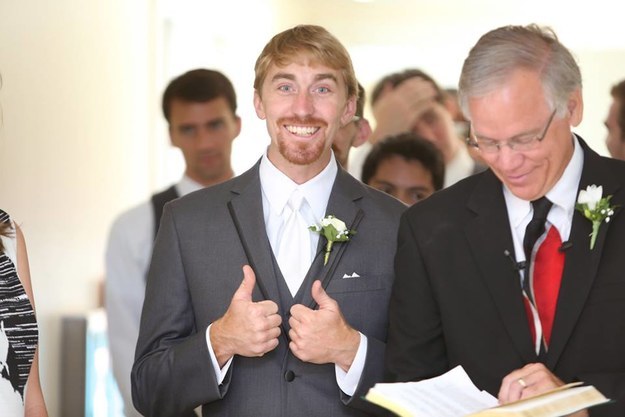 You're just saving the world one coffee-filled day at a time. You are loving and compassionate, and your dog is basically your child. The only thing you hate more than gluten is a counselor who loses their schedule for the 3rd time. And the only thing you love more than a good Target run is the great state of Wisconsin.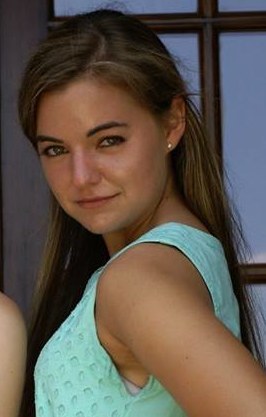 You are a Collins, and that is a pretty big deal. You'd always say the book was better, but you've definitely seen the movie too. In your spare time you can be found hanging out with your massive family, watching Goodwill Hunting, or cuddling with your typewriter. You're working on your first book titled "Life's Hard: Eat More Pizza".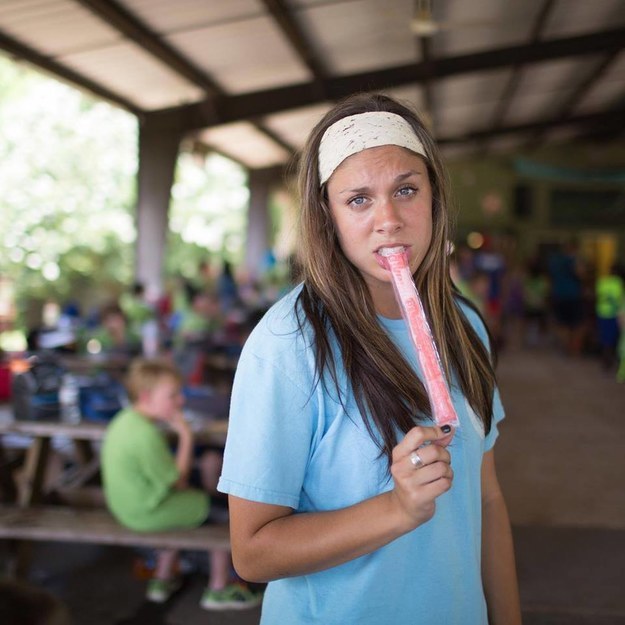 You got:

Kiley Washington
You can answer anybody's questions about anything Camp All-American. At the sight of any puppy, you might immediately cry tears of joy. Your diet is dominated by all things sweet and sugary and lots of cookies. Really you just want life to be an ongoing musical. You will dress-up for things, but only if you get paid for it. You're ideal crazy Friday night consist of tacos, binge watching SVU or documentaries on Netflix, and cuddling with a big, fluffy puppy.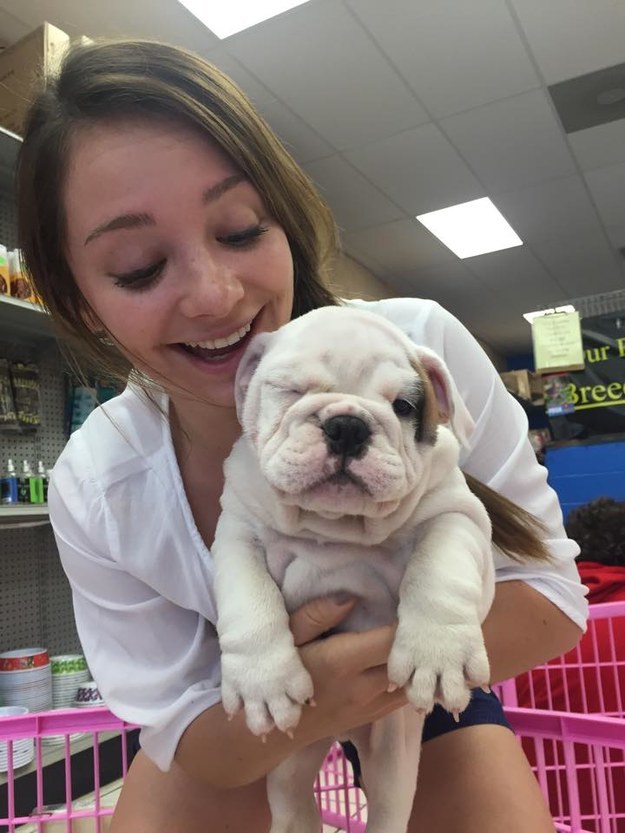 You have a heart for older kids, and anyone under the age of 11 kinda freaks you out. You are a creature of habit, you strictly stick to you routine, and you've had the same breakfast smoothie every morning for the past 3 years. Pickles are the bane of your existence. You never pass up the opportunity to eat at Taco Mamma, and you go to Birmingham almost every other weekend. You are the definition of Type A. You use abbreviations more than anyone you know (even if they do not make the intended word any shorter than its original). You hold to traditional values and are outspoken about what you are passionate about. You also might be an android.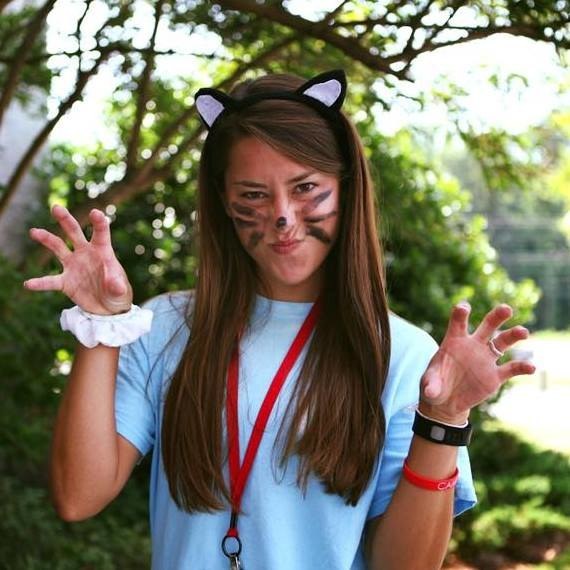 Director of Camp All-American. Only slightly high maintenance with your usual Starbuck's order of a tall coffee in a grande cup. Connoisseur of the home-made yogurt making process. You are always ready with a quick, witty remark in any situation. For you, the local math wiz and IT assistant, there is no problem that can't be solved.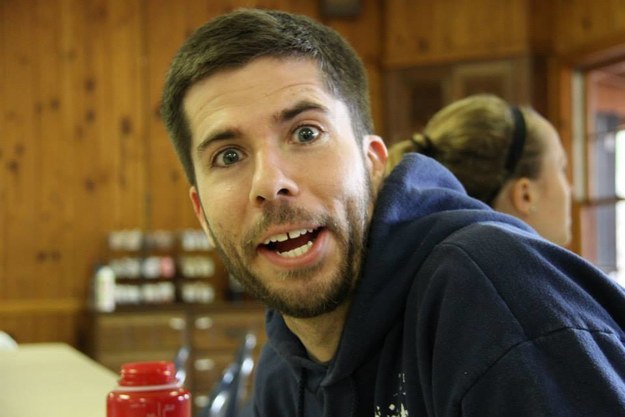 You are wise beyond your years and maintain quite the 'cool girl' vibe, but the sight or mention of a bunny will cause you to absolutely melt into giggles induced by cuteness. Don't let your goofy, slap-stick humor or your height fool those around you—you are a force to be reckoned with. You know how to rock a pair of joggers and out-lift all the gals in the weight room. Plus, you've got the gift of counseling coursing through your veins, and shepherding others is what brings joy to your life. You're basically a top notch woman.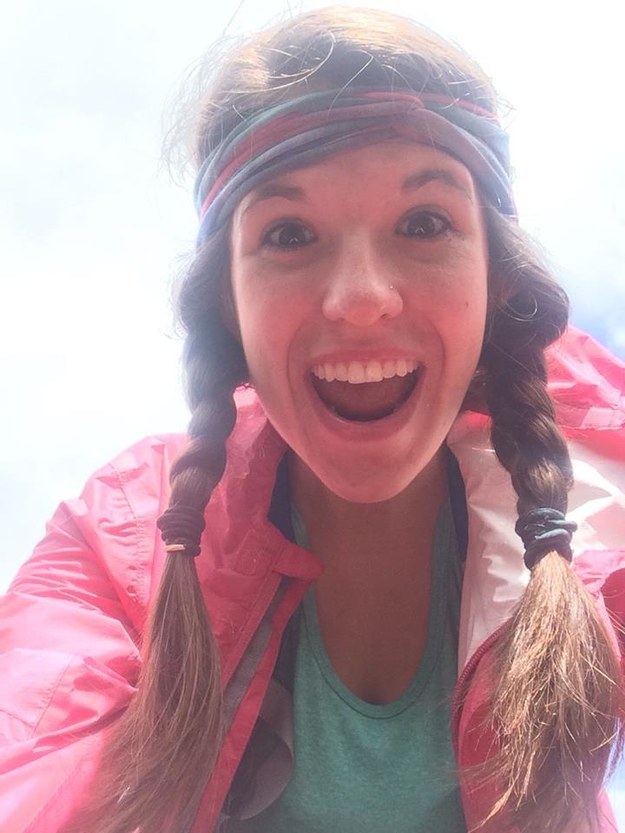 You may not have five children like Eric does, but you are the parent of your friend group. You are soft spoken most of the time, but when you do speak out, you express your wisdom beyond your years. You value the simple things in life and believe alternative "milk" is for the birds.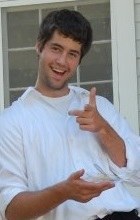 You are full of energy, and there is no slowing you down. You are a huge kid at heart, but you can be serious at times (or so we have been told). You are creative and are always thinking outside the box. You are a jack of all trades and have many sets of sweet skills.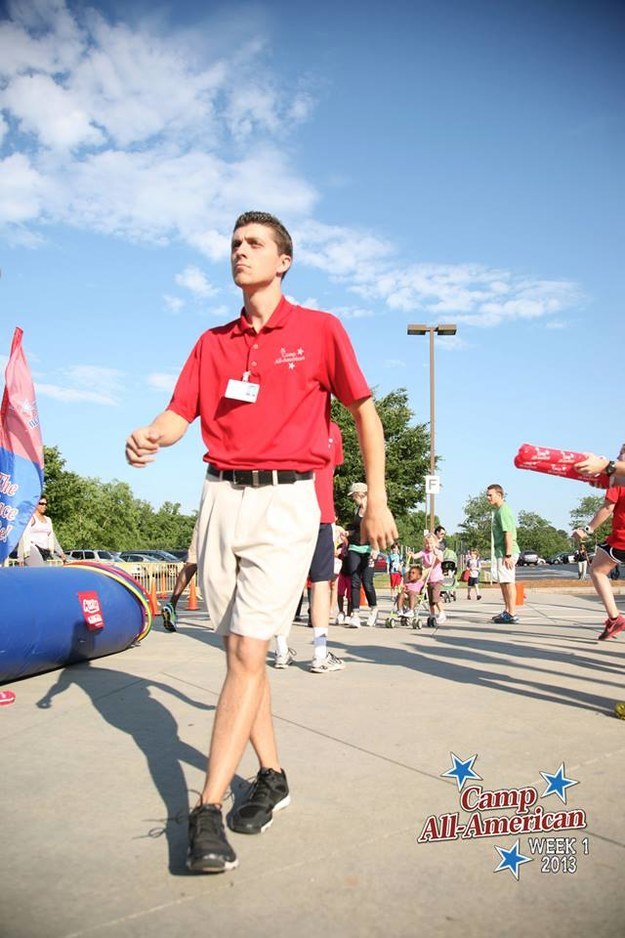 You are the brain of Sojourn Adventures. Mother of 3, you're basically a superhero and are the definition of "domestic". You are servant-hearted and love people well, and you could probably kick any Boyscout Leader's tail while effectively sharing the gospel.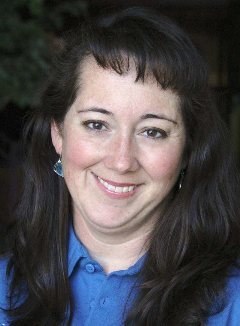 Michal Whitlock is a goddess. She's the Queen Bee. She has 2 Fendi purses and a silver Lexus. One time, I saw Michal Whitlock wearing army pants and flip flops, so I bought army pants and flip flops.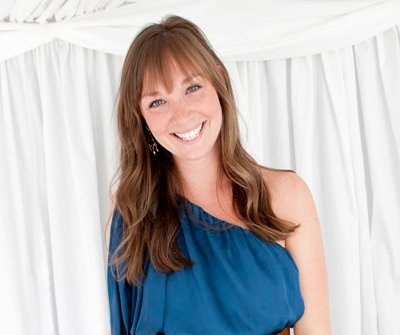 (or Richard Simmons' body double)! You always make sure to do one thing you hate every day because you are just that intense, and you hate talking about apples because it's not worth your time. A Georgia Tech athlete at heart, you bleed whatever color yellow jackets bleed. You have bigger heart for the gospel than most believers in this world, and it reveals that there is a little bit of a soft-side behind that intense exterior. While you love the gospel, you do not love gluten. It has no place in your life or diet. You win the award for being most likely to proclaim "there are too many women in the office these days!". You are our fierce leader, and CSO simply wouldn't run without your leadership. Stay you, man.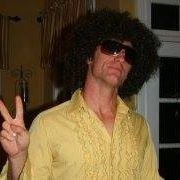 You are a father-figure to everyone in the office. You made it cool to have 5 kids. You've been to all 50 states (except Vermont but what are you missing in Vermont?!). You have the patience of a thousand Daniel's, except for that one time you had 500 emails after returning from your Sabbatical. Oh yeah, you built the ropes course. BY HAND. BY YOURSELF.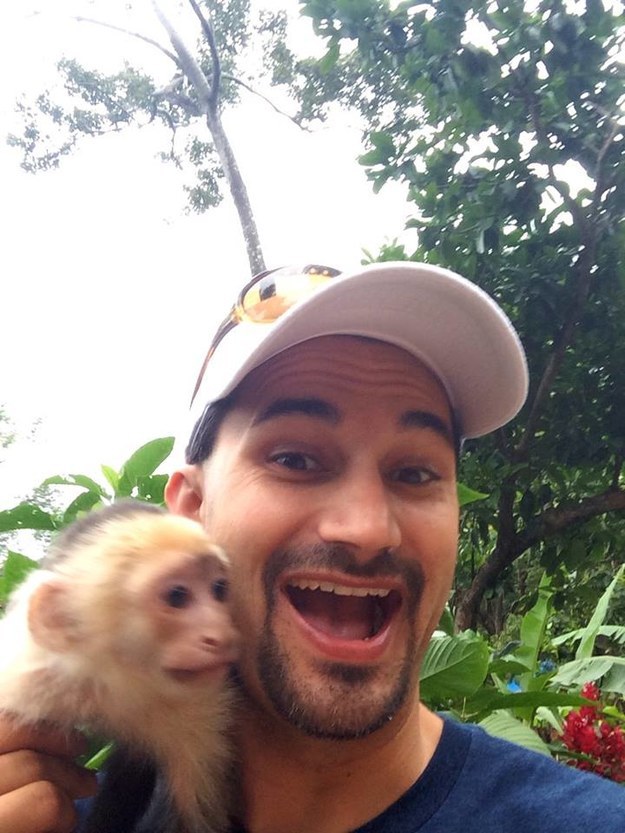 You are wise beyond your years, susceptible to going into "Mama Dee Mode", and you love others fiercely. Being gluten-free doesn't get you down because you can always soothe your woes with a tasty gluten-free meal from Chaba Thai. You love superheroes and gospel songs more than life itself, and you are prone to expressing your emotions with hilarious noises and hand motions. You are truly your own superhero; you are super-Dee.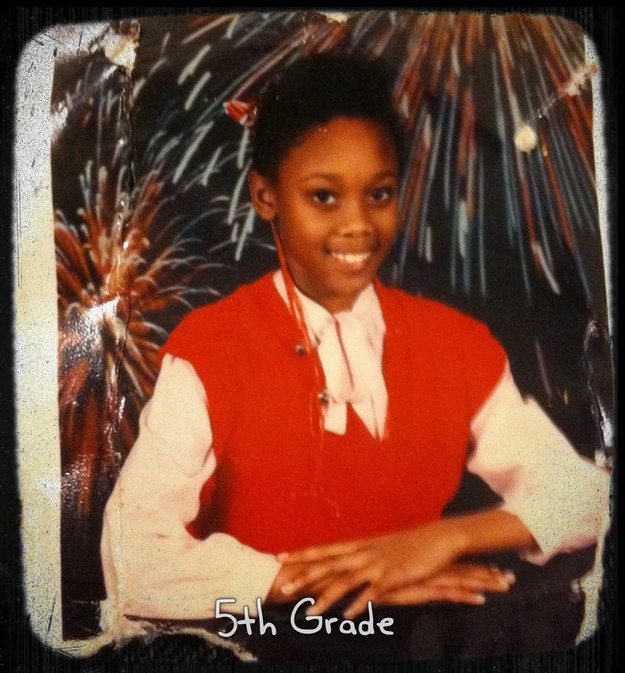 This post was created by a member of BuzzFeed Community, where anyone can post awesome lists and creations.
Learn more
or
post your buzz!