DIY SMOKER PACK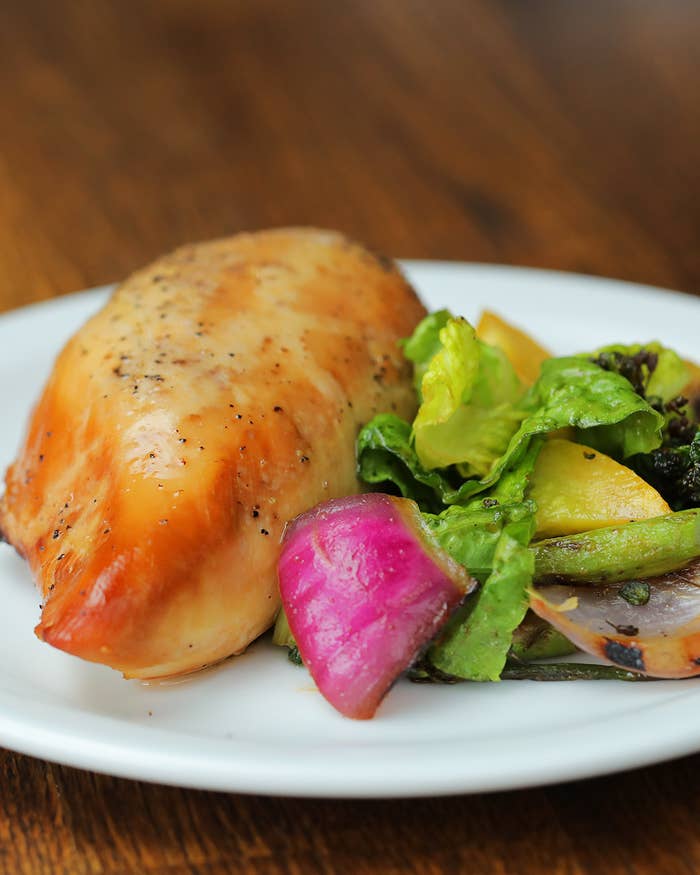 CAST-IRON VEGETABLES
Servings: 4
INGREDIENTS:
1 bunch broccolini, sliced in half
1 bunch asparagus, woody stems sliced off
1 yellow summer squash, bias cut into 1⁄2-inch slices 1 red onion, cut into wedges
Olive oil
Pepper
1⁄4 cup Kikkoman® Soy Sauce
1 tablespoon sugar
PREPARATION:
1. Preheat grill to medium-high heat.
2. Toss vegetables with olive oil and pepper. Whisk together Kikkoman® Soy Sauce and sugar.
3. Place two large cast-iron skillets on the grill to heat up. Arrange vegetables in the skillets.
4. Close grill lid and cook for 10 minutes. Open grill lid and brush vegetables with sauce, then flip. Vegetables should be browned on one side. Close grill and cook on the other side for 2–4 minutes.
5. Remove cast-iron skillets from grill and serve vegetables.
GRILLED VEGETABLE SALAD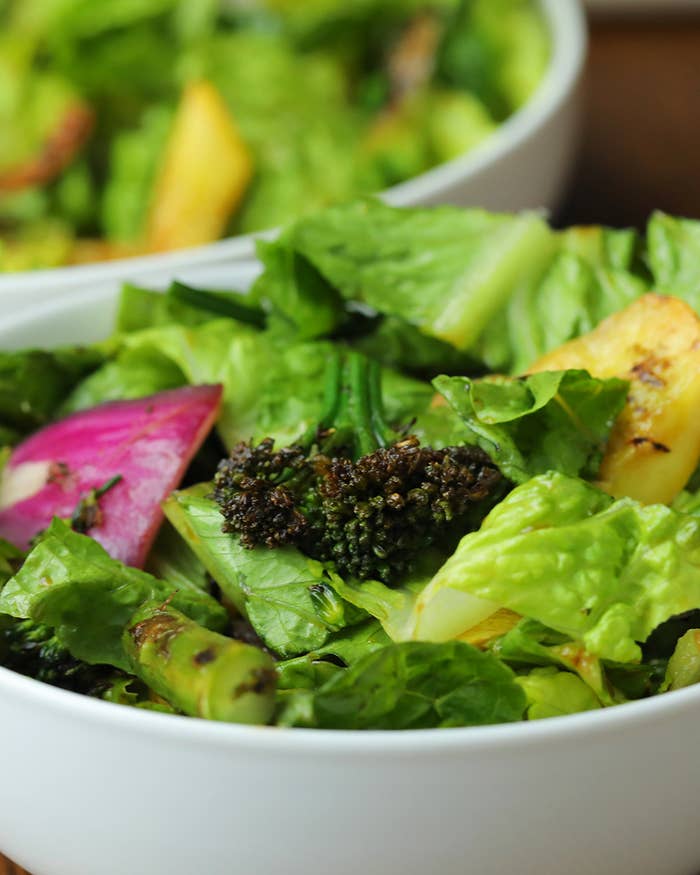 SPIRAL-CUT HOT DOGS