The favoured dog...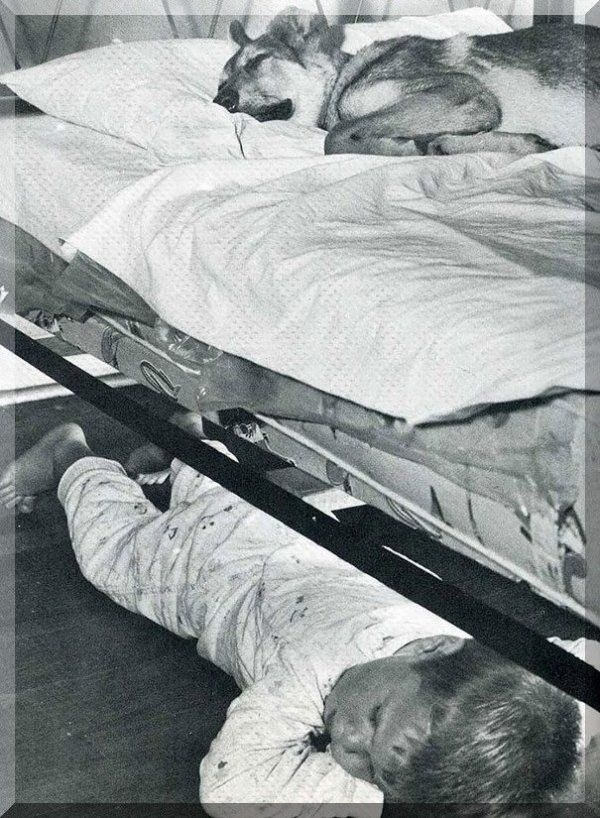 There is no greater tyranny than that which is perpetrated under the shield of the law and in the name of justice -Charles de Secondat
Dear Sir/Madam,
Thanks for your letter, dated 24th November, 2016, concerning the alleged indebtedness of Dr (Mrs) Grace Oladapo to the Scottish Legal Aid Board (SLAB). It is true that a certain amount is still outstanding but as we have not done the reconciliation, we cannot be very specific about the amount unpaid, which you stated as £200:40 (Two hundred pounds and forty pence).
This debt has a history. We were granted Legal Aid as a couple for a baseless legal proceeding in respect of our child, Michael Okikiola Oladapo. Even though the means assessment was not properly done, we agreed to pay the contribution in order to avoid further delay. For reasons best known to SLAB, her name was put on record as the person to pay the contribution even though her financial details were well known to them. The contribution has always been made in her name by the husband, who in turn has been rendered unemployed for almost a year by the activities of certain common criminals on the Scottish judicial bench, who hide behind the facade of judicial immunity by wilfully abusing the privileges and integral guarantees built into their tenured office for the purposes they were not meant for. Admittedly, it is very awkward to insult any judicial officer, but certainly not when they have gone beyond all bounds of decency.
Dr. (Mrs) Grace Oladapo has never worked in this country and it is a fallout of those dubious legal proceedings. The alleged debtor has the potential of earning a six-digit salary annually and she has never earn a penny for five years. Apart from having a degree in Medicine, she has the first two degrees in Medical Microbiology and she was working towards her doctorate before our joint emigration to England. We have never lived in Scotland.
The case of our child is now pending before the Supreme Court in London. Until we get justice and adequately compensated, the possibility of paying this debt is very remote as we do not have the means of doing so. The delay we are currently having is caused by the fact that the so-called Sheriffs of Scotland acted out of jurisdiction and that is why our request for legal aid was initially refused (see Annex 1). Asides from the money we have lost on a useless case built entirely on lies and fabrication, we have lived on zero income since 2nd March, 2016. Whatever we have lived on are mainly handouts from relatives and friends both here and back home in Nigeria. We are neither on any benefits nor food-stamps. We have not only passed through so many deprivations that we have never experienced in our own country but, which in our wildest imagination, we could not think ever possible in any sane, humane country.
A summary of our case is given after this paragraph. We have chosen to be this detailed for two reasons. The first is to give you the opportunity to decide whether you would rather spend your time productively or you would prefer chasing wild geese in order to get your deserved cut of fool's gold. The second is that you can pass on this reply to your client, SLAB. Hopefully, they could pass it on to all the named corruptible imbeciles, woefully abject paedophiles, callous and merciless kidnappers and blatant liars, who populate your courts in Scotland. They should be able to give themselves a thump in the chest for the evil they have done us!
This is a classic case of State abduction of a child that started in Scotland, where this family never lived. This is a case characterised by illegalities and impunities ab initio. There was lack of legal representation, lack of appropriate jurisdiction and the permanence application was made with stolen papers in a criminal contravention of the Data Protection Act. A properly constituted Court of law has the powers to compel any individual, public authority and police to produce any documents for its use, to order locks to be broken and unbroken, but the Edinburgh Council and the Edinburgh Sheriff Court lacked the legitimate claims to those documents, hence the resort to self-help.
This family came into this country in March, 2011 on valid work visas – Tier 1 (Points Based System) with no recourse to public funds. That was why our only child took his food to school. The mother returned briefly to Nigeria as a result of certain contractual obligations to one of her employers. Father and son settled down temporarily in a house share arrangement in 420 High Street, Smethwick. (You would never find this address in the account of the Scottish social workers and their patron judges because it does not support their fallacy of insanity). There was no remarkable incident until around August, 2011.
Mr Oladapo realised that some of his mails were being ripped opened and possibly read
and he had to query his co-tenants about this. His intention was basically to protect himself against identity theft but his aim was apparently misconstrued by these flatmates, who not only live illegally but had multiple identities. Things came to a climax in the last week of November, 2011 when Mr. Oladapo had to make a police call for the first time in a life time. The two hasty officers that attended merely advised him to look for alternative housing because of his child.
The following day, he got the current house they have continuously lived in since November, 2011. Without leaving a forwarding address, he was apparently trailed to the new house, and by 3am in the second week of December, 2011, he made another call to the Police. When the police attended, the two hoodlums had already fled. In the incident log written by the Police, there was nothing unusual; there was even a favourable comment of the house being well heated. However, about three days later, there was a letter in the mail box from the Birmingham Mental Health Services in Sparkbrook about a bizarre referral by the Birmingham Police.
As a family man, who knew the wider implication of such referral, Mr. Oladapo reported and was cleared of the baselessly bizarre referral. He was luckier! The bigger picture of the Birmingham Police evil tradition of calling a black man a mad man in order to dispossess him of his child became much clearer in March, 2012. A certain black man was walking along a Birmingham street with his kid when he reportedly called the Police to report an attack. He was instead bodily bundled into a psychiatric hospital where he lost his life while being restrained. The Police insisted he was insane, a claim his family vehemently denied. Five years after, three Police officers are currently on trial for his ordeal and alleged acts of perjury. Had he not paid the supreme sacrifice, he would possibly have been deprived of all of his children.
On the night of 31st December, 2011 while coming from London, where Mr. Oladapo and his son holidayed for two weeks with Nigerian relatives, he made a fateful journey on a return ticket to Edinburgh that would remarkably affect every facet of the family's existence in the United Kingdom till today. That trip was made for two solid reasons. Mr Oladapo saw one of the former flat mates and his friends at the Birmingham New Street. This was not unusual as that Station and the then busy bus interchange at the Corporation Street were their habitual playground. He was not afraid because of this. However, what if they came to attack again and the Police refused to respond? Obviously, his child would be more at risk than himself. This was then a possibility because even though he had cleared himself as pertaining to the baseless referral, the Police may still be unaware. The second and the most important reason is that he had always wanted to visit Scotland as a result of the curiosity long generated in him by the "Visit Scotland" adverts on television.
With some days left before he resumed at work and three clear days before the arrival of his wife on the 3rd January, 2012, he called Dr. Oladapo, who was still in Nigeria and the agreement was that he would meet her on arrival on the 3rd of January at Heathrow Airport. The Virgin train trip to Glasgow was smooth and there was a train change to Edinburgh. At Glasgow Queen street station, he noticed one guy he had seen earlier with the former flat buddy in Birmingham. He was unusually too close for comfort. It was as if instructed to keep a trained eye on the duo.
It was almost midnight when they settled down for the night at St Christopher Inn, very adjacent to the Waverley Station. The hotel was not only excessively noisy that night but the services were horrendously poor. The following morning, Mr. Oladapo made an online reservation through his booking.com account and booked a twin-bed room for two nights (1-2 January, 2012) at Abbots House Hotel. The plan was that he would be in London to meet his wife on the 3rd January, 2012 at Heathrow Airport as earlier agreed.
Father and son had a very wonderful New Year's day. They even spent some hours on the Park opposite the hotel. Around 10 pm that night as he prepared for sleep, there were beams of light from across the window from the headlights of two cars, whose engines were running. He looked out of the window to find two cars with some hooded black chaps. The two cars were blocking the entrance to a private parking lot behind the hotel. He knew he was not dreaming. As he had never been on substance all his life, he was fully conscious and aware. He took some shots with his camera and almost immediately, the boys left but those two cars were still going round the vicinity in circles. They never really left.
Towards the early morning hours of 2nd January, 2012, he called local Leith Police Station, which was just a stone's throw away. He told them everything that had happened in Birmingham and was happening to him at that moment, but they refused to come. He knew he had to act with the mentality of a man who accidentally fell into a sewage tank. When asked why he was shouting "Fire, Fire, Fire!", he asked if the firemen would have attended if he had shouted: "Shit, Shit, Shit!"? He was lucky to get the Police again and he asked them if they could come as somebody had been mistakenly shot. That was the magic that brought them and they started giving fake excuses, saying that the delay was because they did not know his particular hotel room. That was certainly not true as he gave that information as well as the access combination number for the Hotel's front door.
He related his experiences in Birmingham and suggested to the Scottish Police he needed to see a qualified psychiatrist to clear any doubt about his sanity so that the Birmingham Police could work with him to bring his tormentors to book. On arrival at the Royal Hospital, they were met by one David Philpot, who was called by the Police on the way. Robert handed Michael over to him and he gave his father a written slip with the phone number of David so that the dad could call him the following day. Robert explained he did that because children were not allowed in the hospital, and the impression he gave was that Michael would be going with David to a Boys home so that his sleep would not be disturbed for that particular night.
Mr. Oladapo gave a remarkable interview and history to the two nurses – a man and a woman- that attended. That interview, is the only thing that can still be said to be 95% accurate. Everything else had been tampered with.
The endless wait for the consultant started till the early morning hours. As soon as Mr Oladapo entered her consulting room, she did not let him utter many words. In the characteristic manner of a fortune teller, she said: "You are delusional and I am empowered to keep you here for four weeks". Dr. Elizabeth Hare, without examining her patient, proudly and nonchalantly said she was basing her diagnosis on the notes taken by her "staff". The staff she so referred were the two nurses that first interviewed him! No history was taken by her nor mental status examination done.
At that juncture, Mr. Oladapo realised that it is a useless exercise singing to a pig and the best way to handle a moron and a rogue doctor like Dr. Hare was to subdue her with superior argument. He told her very firmly that she could keep him for as long as she wanted but he would not take any drug for an illness he was not afflicted with. More importantly, he is legally permitted a say in his own treatment as long as he is not a threat to others. He literally forced her to speak with his wife, Dr Oladapo, on the telephone. She would later lied that no discussion took place in one report, and later wrote elsewhere in her so-called detention certificate about part of the discussion that took place.
As Mr. Oladapo was supposed to resume at the office later that week, he sent an email to his manager as well as a copy of the email sent to the Royal Hospital Management to protest his unlawful detention. Almost instantaneously, he received a reply from his boss. The 3rd of January, 2012 was the day his wife was due to arrive in London, but the hospital staff refused to let him meet her on arrival at Heathrow. When she arrived in the evening, he had to be on the phone to guide her as to how, where, and when to commute in London to reach Victoria Station. That night he was glued to the phone talking to her and giving her directions. The fact that she did not travel light was problematic enough, coming to Edinburgh was another big hurdle. He was on the telephone throughout the night until 6am the following day when she finally boarded a coach coming to Edinburgh.
His wife made it to Edinburgh in the evening of 4th January, 2012. Right from his wife's arrival, he had been responsible for her hotel accommodation, feeding and taxi expenses. As his funds were dwindling, as a rational man who had to make the family budget, he told the doctor and the so-called social worker that should they fail to release him, they would have to take up those responsibilities.
On Friday 6th January, 2012, at a meeting attended by one Emma Hinton, who claimed to be a social worker, the crooked consultant, Dr. William James Robert Riddle said that the so -called detention order for a patient, who did not receive any treatment, had been revoked and that the Oladapos could return to Birmingham without their son. They insisted on going back with their only child. The social wrecker, Emma Hinton said that was an "irrational decision" and threatened that the wife would be homeless that night if they refused, and it almost came true. When she perceived that her threats were not having the desired effects, she left a note with an address with a nurse. Dr. Oladapo was supposed to go to the address for accommodation. The husband elected to follow his wife to the address as it was evening, and more importantly she had never been to any place in Edinburgh by public bus priorly.
The address, 1 Junction Place, Edinburgh, was and probably still is, actually a place for the homeless. The place smelled of very putrid urine and of bodies that seemingly had not been washed for centuries. Curiously, the Oladapos went in and told the officials of their referral and they were told to hang out till 9:00pm with the usual customers, who were waiting outside in the bitter January wintry cold. The couple came out and returned back to the hospital where some dimwit staff were already jittery because they might lose their job if there was any mishap.
On Saturday, 7th January 2012, the hospital had to literally force the Edinburgh Council to provide alternative accommodation where the wife spent that weekend. Apparently, because they knew they had made a mistake, the Oladapos were forced to leave the hospital premises on Monday, the 9th January, 2012. The internal security as well as the police were invited as the couple insisted on not leaving without their child.
In order to avoid a situation whereby Mr. Oladapo might forcefully be injected with any unnecessary medication under spurious excuses, the couple eventually left for the St. Johns Street offices of the Edinburgh Council kidnappers at Leith that evening. The Edinburgh Social Services (as represented by Emma Hinton and her team leader Susan Rattigan) promised to bring Michael to Birmingham Social Services the following week. With that assurance and gentleman's agreement, they left Edinburgh that evening for Birmingham, arriving in the early hours of the following day.
The days after, as referred by Edinburgh Council, the couple visited the Birmingham Social Services twice and the staff equally reciprocated and started parenting assessment. Emma Hinton and Susan Rattigan failed to turn up as promised and they refused to take up calls. The Birmingham Staff advised the Oladapos to instruct local Scottish solicitors and get their child back.
On 19th of January, 2012, the parents travelled to Edinburgh to instruct Richard Mills of Hughes Walker, and thus made an arrangement to fight back legally. The following day, 20th January, 2012, Emma Hinton, her boss Susan Rattigan, and the then reporter, one Suzy Gilzean, rushed to court to secure a child protection order on the basis of lies and fabrications for a child they have kept illegally since 2nd January, 2012. By this, they tried to legitimise an illegality they had started committing for almost a month. The child was already fostered out without parental consent, nor the order of the court.
These Edinburgh employees did not investigate anything about Michael, they did not and still do not know his background nor circumstances. They did not even visit Birmingham, talk less of Nigeria, where they alleged the fables and tales they spun and tabled before their Sheriffs took place (see Annex 2). Ever since January, 2012, the paedophile Sheriffs and their social workers, who are hell bent on forcefully stealing a child have refused contact with that only child. The boy has become someone the parents have to see only through dreams at night, not for what the parents had done to him, but he is being held by Judges who think they are "powerful". Michael has been made to feel like a woefully orphaned child for a record five years!
Mr. Oladapo was the only parent falsely charged in this matter and there were no charges against his wife. Over the years, they have "sustained" just two of the numerous charges- the fallacy of insanity and the false allegation of beating. They have not been able to prove these allegations in any rational way, even though they falsely claimed to have done so because of the secrecy under which children's issues are traditionally held in this country. In over four years, those Sheriffs resolutely refused to summon the two crooks – Dr. William Riddle and Dr. Elizabeth Hare to court to prove the fact of insanity. They were not able to do this because they knew that Mr Oladapo had not taken any medication or psychotherapy for mental health in this country or anywhere else. More importantly, they wanted to suppress the evidence in the report from the Royal Edinburgh Hospital because it is a bundle of contradictions. The only "evidence" they have for beating is the interview they had with my son, who was just six then. The interview was so baseless and useless that the social workers themselves labelled it inconclusive. Despite that, the so-called interview was further subjected to the rigorous test of a competent Psychologist. Sheriff Sheehan conceded in paragraph 20 of her "Judgement" that "there was no evidence of injury or scarring reported. M was not medically examined". Why was he not examined? Wherein lies the evidence of abuse?
This family do attach a lot of weight to the witness statements/referrals and reports of the above-mentioned doctors as well as that of a policeman, PC Robert Feachen, all of whom have never been to court for cross-examination because of the grave false allegations contained therein. These are just few instances and merely the tip of the iceberg. Dr Hare alleged that Mr. Oladapo was proposing to get a gun, whereas there is evidence to the contrary from the report of her hospital. She falsely alleged that Mr. Oladapo was roaming the country with his kid, and we want her to give details of those travels. PC Feachen falsely stated that Michael was found in another hotel room in the morning of 2nd January, 2012. Mr. Oladapo only booked a twin bedroom for two nights (1-2nd January, 2012). The record is there on his booking.com account and the hotel has got its record as well. We want to ask the PC if he paid for the alleged room or if it was a free complimentary room from the Hotel.
The crooked Dr. William Riddle, who first met Mr. Oladapo on the 4th January, 2012 (according to his own account) falsely remarked that he was not as "agitated" as he was on initial admission. This is not true as the two nurses who first attended to him stated clearly in the taken history: "Not agitated"! Even though it was stated and accepted everywhere by everybody that Mr. Oladapo did not take any medication, those foolish hospital staff, in an apparent attempt to cover-up, devised a forged prescription sheet and all the drugs were said to have been prescribed for "agitation"! Naproxen, a drug that was prescribed by Mr. Oladapo's GP, and the only drug he was actually taking was also listed as having been prescribed by the Royal Edinburgh Hospital!
Mr. Oladapo and his solicitor disagreed on a matter of solid principles and curiously enough, he was not able to get another solicitor to represent him or his wife at the "proof" diet in June, 2012. The family was not able to make the opening day of the diet slated for three days—19-21 June, 2012 because of money issues as the awaited tax refunds from the HMRC actually cleared on the 19th, and when the couple made Edinburgh on the 20th June, 2012, Sheriff Paul Arthurson was gone on a jolly. Naturally, they had to appeal a "judgement" made in absentia, in which they were not represented, that was only witnessed by the social workers and the court appointed Safe-guarder that only safeguarded his pockets. After this, the quest for a solicitor started again. There was another notable visit to an (in)famous solicitor in Perth, who only took advantage of the family to make more money. Consequently, he had to represent himself again at the 18th December, 2012 appeal with all the resources he had as well as those requested from the former solicitor, Richard.
After the appeal hearing on the morning of 18th December, 2012, even though Mr. Oladapo had lived in Britain long enough to know how effective the postal system was and still is; tautologically, he asked Michael Corrigan, the Sheriff Principal Appeals Clerk, if he had received the folder containing several documents that was sent by post for lodgement with the court slightly more than a week earlier. He answered in the negative. He reassured him that there should be no problem because he sent the documents first class/secured, next day delivery, signature required, and if there was any problem, the post office would have to explain.
How the "undelivered" folder, that was actually tracked on Royal Mail, suddenly materialised on the table of Lady Mhairi Stephen within minutes after the hearing, is another matter entirely. It is either the clerk, or the Sheriff, or both were faking the fact of a receipt. It is, however, unfortunate that Her Ladyship could claim openly in the court that "I have looked at them and I am not sure that much turns on them but I just wanted to make that perfectly clear at this stage" and furthermore, she wrote "they do relate to matters which were clearly not before the sheriff and matters which are almost personal to Mr. Oladapo, namely reports and e-mail correspondence". This was clearly untrue as there was no way she could ever read those pages and come to that conclusion within a few minutes, unless she was outrageously super-human. Besides, the alluded email correspondence was included as part of the psychiatric assessment. Within those documents were all the answers needed to dispute all the lies assembled together and called "Statement of Facts" by the social workers.
The appellate Sheriff made some baselessly provocative false claims that certain objective and prospective tests had been carried out into the past, present, and future circumstances of the pertinent child. This is really amazingly untrue in the case of a child, who never lived in Edinburgh and who was never investigated. Even till today, his past remains unknown to the social workers and their Sheriffs.
After her "extempore decision", the father timely filed an appeal to the Court of Session and it was provisionally accepted pending the permission of the appellate Sheriff. However, Sheriff Stephen declined her approval on the grounds of lateness arising from a very slight postal delay that was not evidently caused by the parents. This was a Sheriff that presided over a court process, in which the initial proof and the consequent appeal took almost a year (20th January-18th December, 2012).
An S51 appeal arising from the Children's hearing ordered to be convened by the Sheriff Principal was heard on the 8th March, 2013. Sheriff X (not the real name) presided. It was the first time, indeed, in Scotland, this family ever met a real Judge in words and deeds. He asked how the parents had been coping coming from Birmingham to Edinburgh every so often by train. He told them he could not do anything related to permanence as an application had not been made to that effect by the petitioner. However, he emphatically said he was ready to vary the conditions under which the child was being held if the parents made an application to that effect. As their position was, and still is, that the child should not have been held at all and the fact that it was then well over a year since he was kidnapped, they politely thanked him and refused to make such an application.
Subsequently, the social workers and their Sheriffs had to resort to the back-door to get documents with which they could make an application for permanence. They resorted to illegality. The original birth certificate of Michael and the original certificate of the parents' marriage, upon which the permanence application was made, were obtained in an unlawful, clandestine manner by the Edinburgh Council. That in a brazen, nay, flagrant breach of Confidentiality and Data Protection Act 1998 (Sub-sections 21(1), 21(2), Sections 7, 55), one dubious and duplicitous Noreen Akhtar of the then United Kingdom Border Agency (UKBA) and now of the Home Office, obtained the above-mentioned documents under false pretence from the parents and sent same unilaterally and secretly, without their consent as applicable in civil matters, to some psychopaths at Edinburgh Council who style themselves as social workers. The application for permanence was actually based on nothing but illegality. Even though, complaints were made to the Home Office, no disciplinary action has been taken against Ms. Akhtar.
At that moment of serious uncertainties, when the couple was finding it extremely difficult to get legal representation in Edinburgh, a kind-hearted solicitor explained what "favour of court" is, in Scotland. He explained that the best bet for the Oladapos to be legally represented was to look outside of Edinburgh as it was likely that counsels have been instructed not to take up their brief as a favour to the Sheriff Court! The advice was magical. It is noteworthy that all other solicitors instructed were outside of Edinburgh. Mr. Raymond Mallon was from Falkirk; Ms Jelina Rahman was from Glasgow and Mr. Iain Robertson was from Paisley.
The Law officer who presided at the preliminary hearings of the permanence application was Sheriff Mackinnon. His manner of handling issues somewhat reinforced the belief that the Oladapos could get some semblance of justice in that court, even though they actually knew it was almost an impossibility in Scotland as only a few Sheriffs would be prepared to overrule their Principal. Apparently, Sheriff Mackinnon still treasured so much his reputation and integrity and he made his exit as soon as he ensured the couple had instructed solicitors to represent them and they were so thankful for that. As soon as he made his exit, Sheriff Wendy Sheehan came calling.
If Principal Stephen M. Mhairi came with the "herd or pack effect" to cover-up Sheriff Arthurson A. Paul, this new Sheriff came into her own as the most despicably callous and malicious Sheriff ever to appear on that case. Sheriff Sheehan elevated the art of lying enormously to a new level. Her mission was to cover-up for everybody- the Sheriffs, the dubious doctors, the Edinburgh Council, the fraudulent Police at the expense of the Oladapo family. This foxy Sheriff, who is as crafty, and hence, non-intelligent as the social workers, to whom she is a patron, brought processes into motion to subvert the course of justice. Her exploits are too well documented. When her activities became so intolerable, the twosome decided to write some important stakeholders in the UK in 2015.
Lady Sheehan is not unaware that Mr. Oladapo once submitted a Psychiatric assessment to Court in 2012. She could not claim to be ignorant of the fact that he self represented himself before her superior Judge, Lady Stephen, either. She wanted a new Psychiatric report, which was not a bad idea, but she had no business suggesting who to do it, or who to pay for it. And that was what she did. Despite that, the Oladapo family cooperated with her until it was very obvious that she wanted the report not to be sure of anyone's sanity or otherwise, but to influence the report itself for her own evil end. As a result of this, she felt disappointed that her mission to successfully subvert the course of justice was being thwarted and she, therefore, abused her position to decree insanity and appoint a curator ad litem.
Lady Sheehan went ahead to write a very biased interlocutor, replete with sheer falsehood to justify her appointment of a curator ad litem (the equivalent of "Guardian ad litem" in England) for a sane adult. Among numerous other false assertions, she claimed falsely that "the 2nd respondent was assessed by various professionals to be likely to lack capacity to instruct solicitors and has a known history of serious mental health difficulties". Natural justice demands that this sheriff must not only produce those medical reports of the "various professionals", but the latter must be called forth to defend what they "professed". Theretofore, this family had always preserved every (mis)judgement for appeal. We had no history of insulting any judge. However, the false assertions above sparked off the definitive protest letter, entitled "Enough is enough". The letter, dated 26th January, 2015, laced graciously and richly with much rage and venom, was addressed to Lady Sheehan to generally protest the injustice and the travesty of the rule of law of almost four years and, particularly, her sick role in the bid to perpetually deny justice to Michael and his parents.
On 16th September, 2014, Sheriff Wendy Sheehan forced out Mr. Oladapo's solicitor out through the infamous "favour of court" strategy. The said solicitor, Raymond Mallon has refused to speak, even though he did not officially withdraw his services nor leave a "Cease to Act" at the Legal Aid Office. When another solicitor, Mr. Iain Robertson, was instructed she refused to let him represent his client, even though the latter was making regular contributions to Legal Aid. Notably, Mr. Robertson's appointment pre-dated that of the Sheriff's so-called curator. On 1st April, 2015, Sheriff Sheehan removed Mr. Oladapo as a party to his own case. This is the very case that started with him being falsely accused. This family has never heard of a reputable court in a reasonable nation that would switch or transfer the false charges of the husband to the wife. From that date, he was baselessly barred entry into the court-room by policemen, acting on the orders of Sheriff Sheehan.
On the 8 and 9 July, 2015, there was a fraudulent "proof", and Dr. (Mrs) Oladapo, whom no single false charge was initially preferred against, was the one in the dock. The husband, who was initially falsely charged was declared insane on paper by a Sheriff who was bent on obstructing and perverting the course of justice. As no documents were sent to her prior to those days, this family thought new charges were being "manufactured" and it was were partly true. The new charge against her was that she refused to have contact with her child. Thankfully, the Oladapos have enough evidence to prove that they have been denied contact for four years before and after permanence. However, Sheriff Wendy Sheehan pronounced permanence on a child, who should never have been considered for protective custody in better climes of the world. In the course of four years, the Oladapos were not legally represented in two spurious "proofs" or trials and in the two consequent appeals.
After the dubious proof of Sheriff Sheehan, this family appealed to the Court of Session, where a Court clerk, who was apparently conniving with the Edinburgh Council nearly frustrated our efforts to appeal the insane judgement, in which almost every sentence is a lie and every paragraph an urban legend. This family actually made a complete analysis of the so-called judgement and it was submitted as a production to the Court of Session with all evidence. There was supposed to be an hearing on the 17th February, 2016. However, for reasons best known to the eminent Justices, they only collected additional documents from the appellants and the respondents with the aim of reaching a decision on paper.
5th May, 2016 was supposed to be the judgement day in the Court of Session. However, the three eminent Justices involved —Lady Paton, Lord Drummond Young, Lord McGhie— could apparently not rise above clannish interests to serve the cause of justice. How low can some judges go? These giant lilliputians were even afraid to look us straight in the face to deliver their judgement. Their opinion was emailed to us on the 4th May, 2016 and the opinion only reinforced the notion that everyone has a sense of humour. If they cannot make you laugh by their jokes, you can at least laugh at their opinion.
Contrary to the assertion of the eminent Justices of the Court of Session in their e-mailed opinion of the 4th May, 2016 (that was supposed to be delivered in Court on the 5th May, 2016), the child, Michael Okikola Oladapo, born March, 2005 was abducted on the night of 2nd January, 2012, and fostered without parental consent in a jurisdiction he never lived. Contrary to the extant laws, the boy was illegally held between 2nd-20th January, 2012 before his matter was brought before the local Sheriffs on the 20th. Reports indicate that he is neither happy nor making any good progress. He does not even know what has become of his parents since he was stolen. The parents have not had contact with Michael for nearly five years, NOT in accordance to the circumstances outlined in a "judgement" of Sheriff Sheehan dated 31 August, 2015 as claimed by the otherwise respected Justices of the Court of Session, but in accordance to the evidence laid before them, which they refused to mention.
It is significant to note that the foremost Justices refused to judge here. They merely gave an opinion, which is the cheapest commodity in the world today as everybody has it. That was why they framed every phrase or sentence so tactfully while deftly deflecting everything back to the Sheriff in question, as in the following:
"In the circumstances outlined in a judgement of Sheriff Sheehan"; "It is clear from the sheriff's judgement dated 31 August 2015 that..."; "On the basis of the evidence which she accepted,...."; ".....the sheriff addressed the threshold test in section 84(5) (c) of the 2007 Act and found that it was satisfied"; "The sheriff further examined the remaining factors set out in section..."; "In our opinion, on the basis of the evidence which was accepted, the sheriff was entitled to reach the conclusions she did. …."; "On 9 December 2014 (appeal print page 27E), Mr Docwra, solicitor, was appointed as curator ad litem to Mr O in the circumstances outlined in the sheriff's contemporaneous note...".
The Sheriff they supported should be in jail for perverting and obstructing the course of justice; for acts of perjury, which include but are not limited to the under-listed that were fully documented by her.
(1) According to her interlocutor of 16th Sept, 2014, she apparently sacked Mr. Oladapo's solicitor, Raymond Mallon, in order to deny his client the legal representation of his choice. Raymond did not send a letter to withdraw his services and he did not leave a "Cease to Act" at the Scottish Legal Aid Board (SLAB). It took a lot of persistence before the Legal Aid certificate got transferred to Mr. Iain Robertson, another solicitor whose appointment pre-dated Sheriff Sheehan's curator ad litem, but was not allowed to represent his client. The Sheriff even ordered a peremptory diet slated for 22nd October, 2014 on the dubious claim that Mr. Oladapo failed to carry out a psychiatric assessment as agreed. She looked not only stupid but like a dummy on that day!
(2) In her interlocutor of 09th December, 2014, the Sheriff purportedly appointed a curator ad litem for a sane man, Mr. Oladapo. This dubious judicial decision was based on false claims of having fictional reports from "various professionals". These are claims that must be proved as they are facts material influencing the outcome of the legal proceedings before her. That decision is not in accord with the Act of Sederunt (Summary Applications, Statutory Applications and Appeals etc. Rules) Amendment (Adults with Incapacity) 2001 and/or any of the provisions of Act of Sederunt (Mental Health Rules) 1996.
This is a narrative of the events on that day in court: Mr. Oladapo informed the court that his new legal agent, Mr. Iain Robertson, would be in contact with the court officially as required of him. Ms Ailsa Cunningham of the Edinburgh Council informed the Sheriff that even though she was ready to pay the psychiatrist for a report, he insisted that the consultation was still inconclusive and that the normal agreement was that the report had to go to the patient first.
Sheriff Sheehan emphatically shouted that the report had to come to her table first. Mr. Oladapo explained that, as a patient, he has and reserves every right to his medical report first and that the reason the Sheriff sacked his attorney was to enable the Edinburgh Council to single-handedly "buy" another dubious report to supplement the earlier one procured in March, 2012 from unethical medical professionals of the Royal Hospital—Dr William Riddle and Dr. Liz Hare, whom the court had refused to summon as expert witnesses they are supposed to be. At that point, the Sheriff ordered Mr Oladapo and his wife out of the court-room, and in their absence appointed a curator ad litem.
(3) In a letter dated 8th April, 2015 addressed to Judge Garratt, a First-tier immigration judge in Stoke-on- Trent, Sheriff Sheehan instructed her clerk to write to the Immigration Tribunal stating that Mr. Oladapo had ceased his opposition to permanence application for his son in spite of evidence to the contrary. In her "judgement" on expenses of 27th October, 2015, Sheriff Sheehan repeated the same false assertion herself apparently to convince us of her status as a privileged liar, who is not accountable to anyone.
She ordered that the Edinburgh Council should pay her friend, Mrs Jacque Pringle, whom she appointed as a curator ad litem to Michael £1329.50 over and above the statutory fee of £250. In Sheriff Sheehan's interlocutor of 8th July, 2015, it was stated that Ms. Pringle actually withdrew and did not represent Michael at the so-called proof of 8-9th July, 2015 because legal aid was not approved. She later got paid handsomely for services she did not render when she pushed for its eventual approval. SLAB did not withdraw that sheer wastage of public funds despite our insistence.
The payment Mrs Pringle received from the local council would later become the subject of further litigation brought by the Edinburgh Council itself before the Court of Session. However, she retains the free money she received from the Legal Aid for doing nothing!
(4) Stating that Lady Sheehan was economical with the truth in her Judgement dated 31st August, 2015 is an understatement. Virtually every statement is not factually true, almost every sentence is a blatant lie and every paragraph a tale by moonlight. The following are few instances: In paragraph 7, under facts purportedly admitted or proved, she stated that "the second respondent and the child came to the UK in March, 2011. The first respondent remained in Nigeria where she had employment". This is not factually true and the Judge knows that but it was stated to facilitate perjury by influencing the decision of an Immigration Tribunal, whose decision partly depends on the outcome of the case before Sheriff Sheehan.
In paragraph 14, page 6 (of the 44 pages of thrash called judgement), she wrote "On 10 January 2012, the respondents returned to Birmingham." In paragraph 17, page7, she falsely added "On 10 January 2012, social workers• from Birmingham visited the respondents' home. The first respondent did not engage with them at all and remained in the bedroom. The second respondent's behaviour during that visit was so erratic that social workers decided that they had to leave. They expressed concerns about the appropriateness of returning M to that environment. Notwithstanding this they proposed that M was returned to his parents' care for a further assessment to be carried out."
This is obviously a made-up story. There was no evidence and yet it was part of the "judgement"! How would the same people that "expressed concerns" proposed that Michael be returned to the same "environment"? The actual facts are Mr. Oladapo and his wife left Edinburgh on the 9th of January, 2012, arriving Birmingham in the early hours of 10th January, 2012. The couple slept for most part of the day. They did not visit anybody and nobody visited them. There was no agreement that the child should be brought directly to them with anybody. The agreement they had was that the child should be brought to the Birmingham services, which the Edinburgh services reneged on because they have dubious judges. Period!
In paragraph 11, page 4, the Sheriff wrote, : "The second respondent attempted to discharge himself from the hospital." This is another baseless lie fabricated by Sheriff Sheehan that is not supported by any account of the hospital. As related somewhere above, Mr. Oladapo was actually out with his wife on the 6th of January, 2012 when they went to 1, Junction Place. The fact they spent a couple of hours before returning was fully documented in the report of the Hospital.
In paragraph 8, page 3 of 44, the miserable Sheriff Sheehan wrote, "During December 2011 (sic) the second respondent made repeated telephone calls to the police…….The police became concerned about the second respondent's mental health and his capacity to safely care for M. They made a referral to Birmingham Social Services". Nothing could be farther from the truth. The Oladapos met the Birmingham Social Services for the first time between 11-18 January, 2012, based on the referral from the Edinburgh Council. The Birmingham Police should have a recorded version of the so-called "repeated telephone calls".
In paragraph 10, page 3 of 44, the deplorable Sheriff wrote the following in respect of the Edinburgh Police "The police interrogated their records and noted that there was an entry on the PNC stating that the second respondent had "a history of mental health problems and is currently missing". The questions are: who made the diagnosis of "a history of mental health problems" in Birmingham and who reported Mr. Oladapo as "currently missing"?
In the same paragraph 10, page 3, the disgraceful Sheriff Sheehan remarked "On 2 January 2012….. The second respondent made multiple calls to Lothian & Borders Police (Edinburgh) culminating in a call during which he stated that he had been assaulted and robbed".This was intentionally written to corroborate the false version of events as recorded by a policeman that the Sheriffs had refused to summon to court for cross-examination. If the account of Mr. Oladapo's experiences with the Birmingham Police did not move the Edinburgh Police to action, telling them of having been robbed and assaulted could not have done anything instantaneously. The correct version is as given earlier above and the Scottish Police should have a recorded version too!
In paragraph 14, page 6 of 44, the liar Sheriff wrote the following in respect of Dr. (Mrs) Oladapo : "She had no accommodation in Edinburgh or funds to procure same. When it became apparent that her husband was to be detained as an inpatient for a number of days (sic) she remained at the Royal Edinburgh hospital and agreed to her son remaining in temporary foster care". Dr. Mrs Oladapo did not remain at the hospital. There is evidence she slept at the hotel booked for her by the husband. It is even contrary to hospital rules for her to stay overnight. And the question is: could the shameless Sheriff show the evidence of the agreement she made for her son to remain in foster care?
In paragraph 13, page 5 of 44, the woeful Sheriff Sheehan wrote thus: "….On 9 December 2014 the second respondent advised the court that he was no longer willing to cooperate with any psychiatric assessment. The first respondent had refused to co-operate with all attempts to assess him in order to establish his capacity to instruct agents. A curator ad litem was appointed to represent his interests".
Who, indeed, is the first and/or the second respondent? If anyone is left confused, it can be confirmed that disarray is the general trend throughout the so-called judgement. Prior to 1st April, 2015, Mr. Oladapo was the first respondent. However, after his "removal" from his own case, his wife was "promoted" as first respondent and the Sheriff would severally become the victim of her own jumbled creation!
Mr. Oladapo did not state he was unwilling to cooperate with ANY (emphasis ours) assessment. The Sheriff's complaint that Mr. Oladapo had never been cooperative in terms of psychiatric assessment throughout that case is false. On April 29, 2014, the Oladapos were at St. John's Hospital at Livingston, Scotland to meet a Consultant Psychiatrist, Dr. Karen Bett as instructed by the Edinburgh Court. However, Dr. (Mrs) Bett refused to meet them because certain documents she requested for were not made available to her. However, the couple had discussions with a colleague of hers, Dr. Joseph M., who was also a consultant, and he advised the Oladapos to lie against themselves in order to obtain the favour of the "powerful" Sheriffs. Background checks on these "expert witnesses" to the Edinburgh Court revealed that they were felons in the past. Dr. Bett was about to be struck off the Medical Register when she feigned mental illness herself and was, therefore, eventually pardoned. During her "mental illness" her children were not taken away by the social workers, the Police and the "Sheriffs" because her husband was a high-ranked police officer. Dr. Joseph was sacked and struck off the Medical Register in Canada for sleeping with his patient before he came back to a waiting job in Scotland. It seems all the worst psychiatrists reside in Scotland.
For reasons best known to the Edinburgh Court, they decided on another Psychiatrist, a certain Dr. Riaz, who works in a local NHS in Glasgow, asides from running a private consulting room in Central Scotland. Mr. Oladapo eventually met him a day after the last Scottish referendum in his small, dingy private office. However, the odious Sheriff issued an interlocutor on the 16th September, 2014, not only requesting for a peremptory diet on 22nd October, 2014 but informing the Oladapos that their leading counsel had withdrawn! She looked very foolish and stupid on her peremptory diet. All these meetings with the "experts" took place with the private funds of Mr. Oladapo and none of which was refunded as legally permitted for legally aided clients.(The case of R. v. Legal Aid Board, ex p. Eccleston (QBD April 3, 1998, Law Society's Gazette May 20, 1998, The Times, May 5 1998)
Prior to the expiration of the Oladapos' work visas in January, 2013, they made up their minds to get out of this country where some Judges woefully and shamelessly lie and support the stealing of children baselessly from their parents. A liar is always a liar, be it a common man or a Queen. They came to this country on renewable valid work visas that would have resulted in a permanent indefinite leave to stay effectively from January, 2016 if they had chosen to renew it in January, 2013, but because they were denied justice twice in a row by Sheriffs, acting out of jurisdiction, they decided to elongate their stay barely enough to ensure they had the appropriate closure with regard to their only child. However, that decision would later be exploited negatively and callously by Edinburgh local council and the judges of Scotland through a triangular criminal conspiracy to illegally deport the parents and cover-up permanently.
There was Ailsa Cunningham, representing the Edinburgh Council, who had boasted twice in the open Court of the exploits of her Council at illegally deporting parents in order to illegally separate them from their children. There were certain Edinburgh Sheriffs who were trying to disown responsibilities at all cost, and Sheriff Wendy Sheehan had sent dubious reports to the Immigration Tribunal in order to mislead it. One of such reports was made available to the Oladapos. It stated falsely that Mr. Oladapo was not opposed to the permanence application for his child! In her decision of 27th October, 2015, Sheriff Sheehan repeated the same false assertion apparently to convince us of her status as a privileged liar, who is not accountable to anyone. At the final end of the triangle is the Home Office worker, Noreen Akhtar as well as her kinsmen, F. Jahan and A. Takhar, who believes her crime of breaching the Confidentiality and Data Protection laws by procuring some vital documents under false pretence and secretly sending same, without the owners' consent, to their opponents in a civil case will be buried for ever.
In December, 2012, the Oladapos applied for an extension of time to ensure they had the proper closure in respect of their only child. The then envisaged few months has now turned into years, courtesy of the insane Court system in Scotland. They applied under the option available- asylum/humanitarian/ discretionary leave on the basis of their State-abducted child and Boko Haram back home in Nigeria. However, they did state clearly at the recorded interviews that they were not really interested in living in the UK, and that were ready to move to any other nation as soon as the litigation, instigated at the instance of the State, was rounded up. The most curious development from this application was that the wife was banned from taking up employment. Then, she was working towards her registration /accreditation in Medicine and Medical Microbiology, in order to start working. Her career has been effectively truncated, nay, rusticated by the Home Office for almost five years. As for the husband, he was consigned to a low-paying job, the larger part of the wages going into unwarranted litigation 300 miles from Birmingham and the immigration lawyers. All attempts to take additional jobs were blocked.
A letter dated 17th June, 2013 came from Noreen Akhtar, Mr. Oladapo's assigned case worker at the then United Kingdom Border Agency (UKBA), requesting for certain important original documents requisite for the final determination of their joint asylum/humanitarian/discretionary leave claims. Noreen Akhtar obtained the original of the marriage certificate and the child's birth certificate under false pretence and unilaterally sent same secretly, without their consent nor permission, to some social workers at Edinburgh Council, because the initial application for permanence with photocopies of those documents was rejected. This is in a criminal breach of Confidentiality and Data Protection Act 1998 (sub-sections 21(1), 21(2), sections 7, 55), but her employers have not sanctioned her, rather she has been promoted.
Naturally, from the preceding paragraphs, no one needs a diviner that the Home Office decision by these officials on the pending application was bound to be negative for the sake of self-preservation, power and greed. And so it was. The family appealed to the Immigration Tribunal. Immigration Judges Osborne and Garratt conducted the Case Management Reviews in Stoke-on -Trent. The consensus was that the Immigration Tribunal would go into full hearing after all litigations concerning Michael was concluded.
As stated above, Ms Ailsa Cunningham of the Edinburgh Council had boasted openly in the Sheriff Court that if the Oladapos failed to "cooperate", they would be deported illegally and their child would be retained in Scotland. She further said that it was a process they had done before and were prepared to do it again. To "cooperate" was to accept the lies as told by the Edinburgh Social Services and as accepted by a few unscrupulous Sheriffs. This is what Sheriff Sheehan termed child-centred approach in her "Judgement". The Oladapos reported her boasts as well as the antics of Sheriff Sheehan widely then.
In the morning of 20 October, 2015, a First-tier Judge with a unique surname of Scottish-Irish origin, a certain Mrs V. T., who curiously preferred anonymity, presided. She claimed to have been "invited" from wherever all the way to Stoke-on-Trent. This Judge came fully prepared for a full hearing and the appellant's legal agent told her that an appeal was ongoing at a Sovereign Court in Scotland and that the norm was for all family court proceedings to be concluded before the judgement of the immigration tribunal. However, this First-tier Judge, who is not a superior Judge to either Mrs Osborne or Mr. Garratt, would have none of that and the rest, as they say, is history. Not unlike the "judgement" of Sheriff Sheehan, her "promulgation" was riddled with lies. Actually, four paragraphs were not only factually incomprehensible but absolutely meaningless.
Weeks later, when the appeal filed by Mr. Oladapo's legal agent was denied by one Jane Reid, another plainly Scottish First-tier Judge, the couple merely thought that at least there was still the Upper Tribunal of Senior Immigration Judges. However, when they were denied another appeal filed by the same legal agent and their request for a hearing was refused by Judge Kate Eshun of the Upper Tribunal, who is infamously known by the mass media for having kept more criminals in the UK than many of her contemporaries; and hence, their chance of further hearing at the Court of Appeal was effectively blocked, it was then they knew that they were really, really in a very sick society. Never in the history of the world has there been a greater criminal conspiracy of several Scottish Judges against a single family, who never lived in Scotland!
On 2nd March, 2016, Mr. Oladapo came to work only to be presented with a document, dated 1st March, 2016, from the Home Office that indicated that he could no longer work in the United Kingdom. The destitution of the Oladapos started when their only child was stolen. The goal of this criminal conspiracy is to eventually make the Oladapos homeless before they are dislodged from this country in order to deny them the opportunity to exhaust all legal options in respect of their child. Several months after he had been rendered unemployed, the same document they sent to his employer has not been sent to him and may never be sent. He was not pre-noticed that he would not be able to work. This is Magna Carta, this is human rights, and this is the rule of law as defined by a few Scottish Judges and the Home Office for the rest of the world.
A letter, dated 22 June 2016, received from the Home Office threatened hellfire and brimstones for not reporting at their office as usual. They probably expect Mr. Oladapo to fly like a bird to Solihull when he does not have a job. Not only that, it was threatened, obviously in error, that he might jeopardise his entitlement to asylum support, which may be ceased with immediate effect. He has never been on asylum support or any benefits whatsoever and those who are, are always pre-briefed before it is withdrawn. He was not pre-noticed that he could not work and suddenly he found himself out of work, courtesy of Scottish Judges who are hell bent on stealing a child. That letter underpins the illegality of stopping him from working without prior notice and it was calculated to baselessly subject this family to unnecessary torture, degrading treatment and punishment in a gross violation of European Jurisprudence (article 3 ECHR).
The Scottish nation is a society with an acute victim mentality that is willing to collectively perpetrate injustice in the name of Scottish nationalism. This family witnessed this agglomerative mentality at work when they unleashed their hounds on us in order to cover up maximally for abducting a child. They came in the guise of immigration Judges. The Oladapos have seen this joint mindset at work as they were refused permission to appeal to the UK Supreme Court. They saw it at work as they tried to cause confusion by sending the wrong interlocutor, and when the right one was eventually received more than a week was effectively cut off from the period within which to apply directly to the Supreme Court. This noesis was at work when we reported the activities of Sheriff Sheehan last year, the office of Scottish-born Justice Secretary, Michael Gove, was the only notable judicial office that failed to reply. Not even when a copy of the Oladapos' letter was sent to him from the office of the Prime Minister. And they could only wish they might not encounter that attitude at work at the Supreme Court, where that nation is represented by two Justices. If this could happen in a civil case, how many hundreds would be languishing in Scottish jails for crimes they never committed.
In this country, we know that alcoholics, drug users and even criminals are allowed access to their children, albeit under supervision. The parents have neither been allowed access to nor contact with their own child for almost five years, obviously for two reasons. The first is that, from the reports of the social workers, we know they have already lied to him that his father is totally mentally unstable. Who knows, they could have told him that the mother is dead as well in the manner of the Forgotten Generations in Australia. So, they do not want him to meet an "insane" father or a "dead" mother. Is there any wonder the boy has lost his self-esteem? The second reason is that they do not want us to assess the level of damage they have done to him. The elegant stallion of a son who was abducted from us is now a wounded horse, psychologically and educationally. We did not write the reports, his abductors did. Our abducted child has not only deteriorated in health but his development and learning is already hampered.
That in a report that was made in January but released to us in April 2013, for reasons best known to his abductors, the child's mental health state has worsened. He is not only hyperactive but displays obsessive and neurotic tendencies. That this former prize-winning pupil has been receiving remedial studies, called HOTS, for over four years and lacks self-confidence, he is not cuddly and affectionate any more, all thanks to the infinite "wisdom" of the Scottish Judges.
According to their report, Michael has been given a permanent problem that might require him using the cologne for life. That is body odour. Immediately they held him captive, they required him to brush and bath himself. Bathing and brushing for him at age six by his parents was considered as a sign of bad upbringing and we were even berated by the Sheriff Arthurson in the "judgement" he made in absentia. That the last time we met him, precisely four days after he was held captive, his mouth stank to the highest heavens because the six-year old had been saddled with a task he was not prepared for. What is referred to as body odour is the accumulated effects of a body not properly washed for years.
When we pointed all these out, his kidnappers simply re-worded the initial report and tragically added the fact that Michael wanted to run away when he saw people from certain races. Asides, they reported his prize-winning mathematical skills were long gone.
It should be a national shame to Scotland that a case like this that ordinarily would have been resolved by a local, largely legally unlettered Justice of the Peace in a developing country has made it to the Supreme Court in the U.K. If there was any appeal, it would have ended at the level of the magistrate court. This has been made possible by certain law officers, who instead of calling the lying social workers involved stupid; instead of castigating the rogue doctors as being idiots; had wilfully chosen to be morons, all in the interest of judicially troubleshooting for the local authority. Whenever we look at the fat tomes that have been produced on this case that is entirely based on lies and pure fabrication, we wonder how negatively productive, and hence, unproductive a nation can be? Imagine if these resources were harnessed to produce works of fiction, J.K Rowling would have difficulties competing.
Perseverance and solid determination has carried us this far and we will never waver. We may sleep in sub-zero temperature, we are undeterred. We are not unaware of the extreme risk we expose ourselves to, but we are not fazed. As long as there is a just God who rules in the heavens, no weapon formed against us shall prosper. We do know that it is only in Scotland that the Lord Advocate would prevent a Fatal Accident Inquiry of suspected murdered citizen like Willie McRae, but we are not bothered.
To this family, justice is the primary condition of humanity, and the worst society of men we would not want for our child to belong is that land of lawlessness and rabid hatred called Scotland. Whether anyone believes it or not, we shall get justice and our only child will neither be a hewer of wood or drawer of water, nor a cannon fodder as a foot soldier in a possibly future independent Scotland. We would neither leave any stone unturned in our pursuit of justice nor leave any turn "un-stoned", as reasonably applicable.
Michael Connelly reported that J. Michael Haller, a Criminal Defence Attorney in Los Angeles (1962) once observed that "There is no client as scary as an innocent man". He said there is no in-between with an innocent client. No negotiation, no plea bargain, no middle ground. Only justice. All those involved in our ordeal may be Scots, but they will never go scot-free.
To all the bad Judges of Scotland, our request remains very simple: we want your crooked doctors — Dr. William Riddle and Dr. Elizabeth Helen Hare in court as expert witnesses they are supposed to be. We want the Policeman - PC Robert Feachen in court to defend his referral/witness statement. It is not a special privilege for any judge to suppress pertinent evidence.
Yours sincerely,
Grace & Johnson Oladapo.
This post was created by a member of BuzzFeed Community, where anyone can post awesome lists and creations.
Learn more
or
post your buzz!