Okay, so they're never actually bald. Still though, what a difference!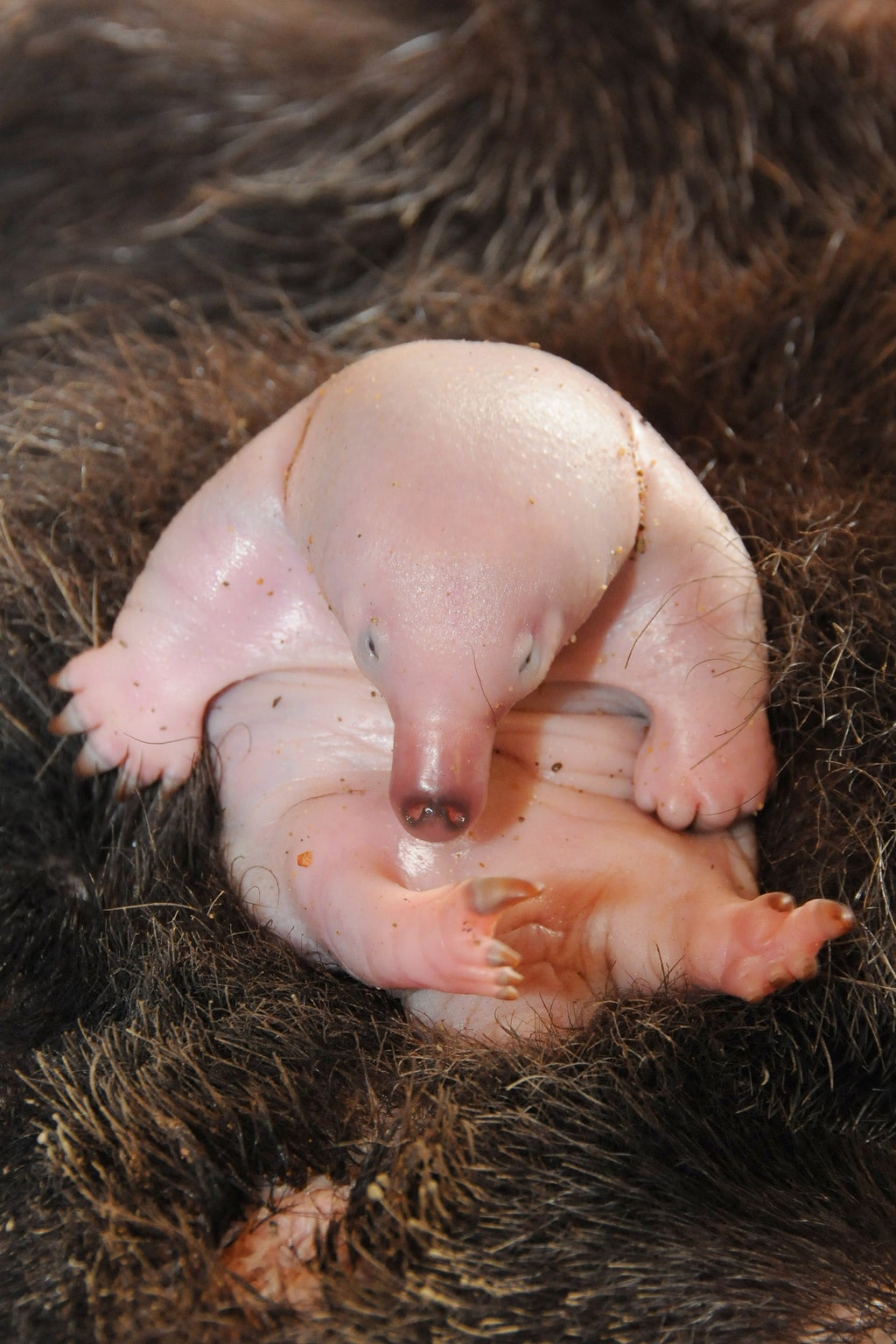 Where do all those spikes come from? The world may never know.
These little guys are a type of salamander, and they are totally transparent when they're babies!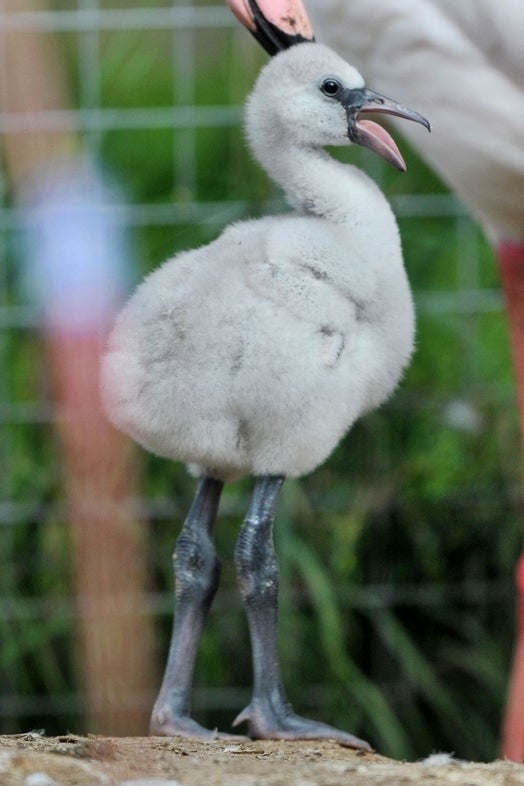 This transformation is, interestingly enough, due to chemistry. The pigment from the algae and crustaceans they eat eventually turns their feathers a pink color.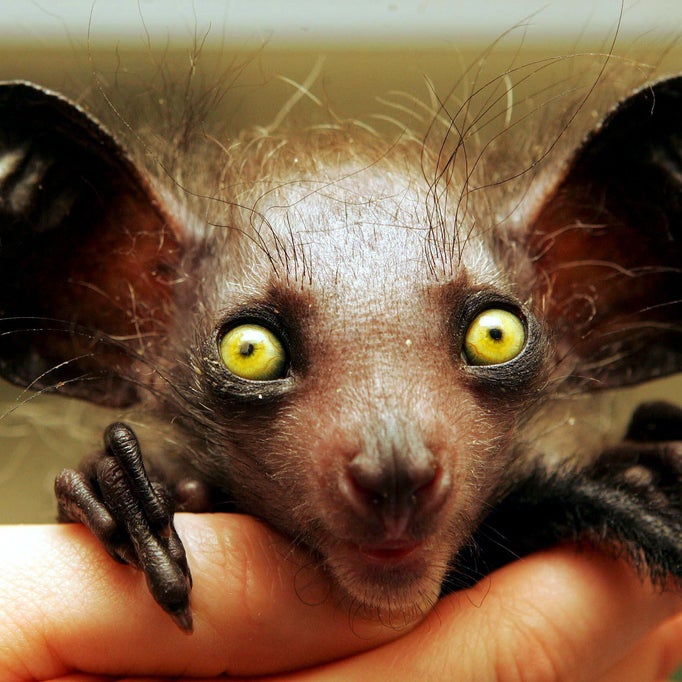 Aye-ayes go from bald babies into furry adults. A tad weird, but still cute!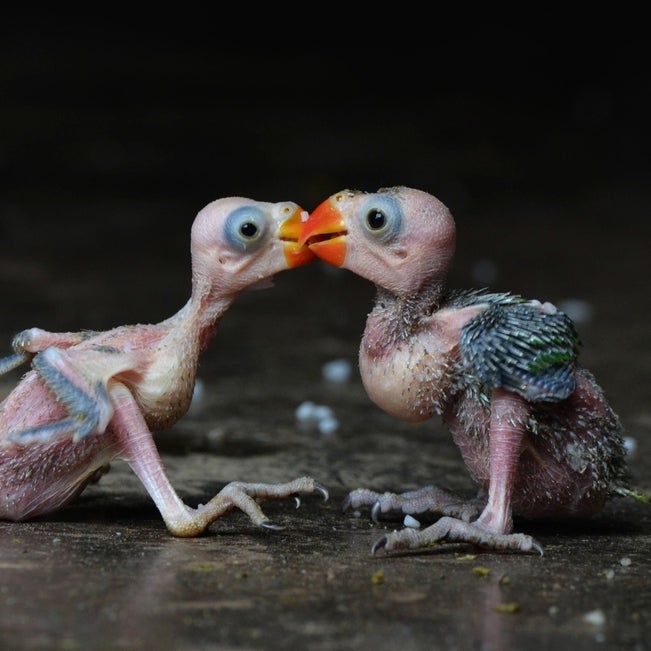 These gray guys grow up to be some of the most colorful birds in the world!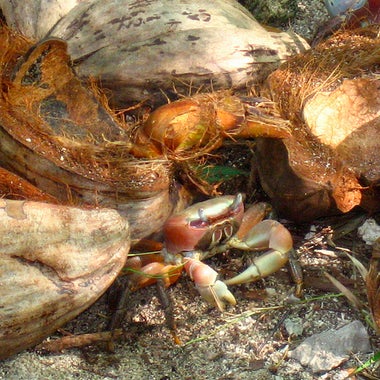 These little crabs can grow to be around 9lbs. HUGE.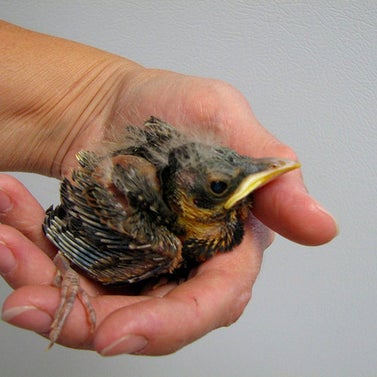 Talk about a costume change.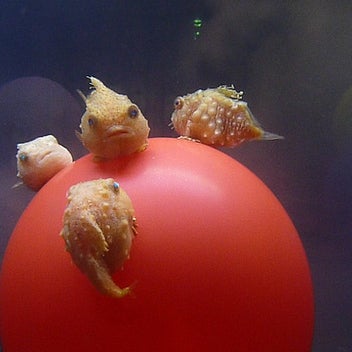 These little lumpfish (also known as "lumpsuckers") will grow up to essentially look like swimming dinosaurs. Female lumpfish can grow up to be 24in long and weigh up to 20lbs!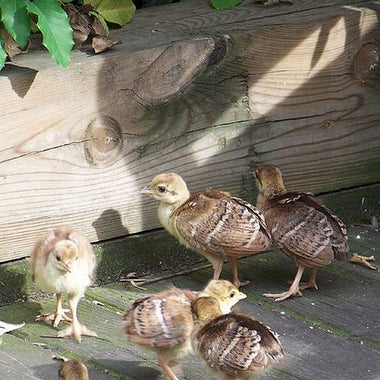 Only the males grow these signature blue and green feathers to attract females. Hard to tell they were ever gray little babies.