This Sunday the final match of the World Cup is taking place in Russia between France and Croatia.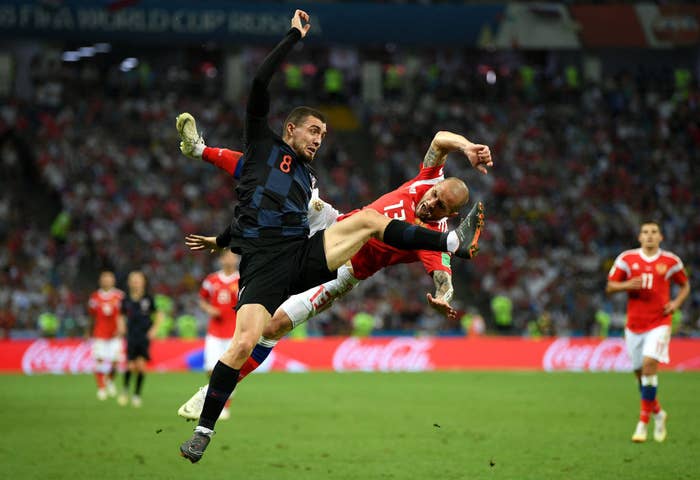 And naturally people are amped up.
But you know what else is going up? Porn search traffic relating to "soccer" and "football" during the World Cup.
PornHub's blog details how much people are actually into soccer around the world.
The blog said, "Pornhub fans have an increased interest in soccer, but where does that interest go when their country's team is playing a match? Are people willing to give up Pornhub time in favor of game time? And what countries have the biggest fans who are most willing to give up porn to see their teams play?"
This graph shows that when the first match started people also started searching Pornhub for football and soccer related "films."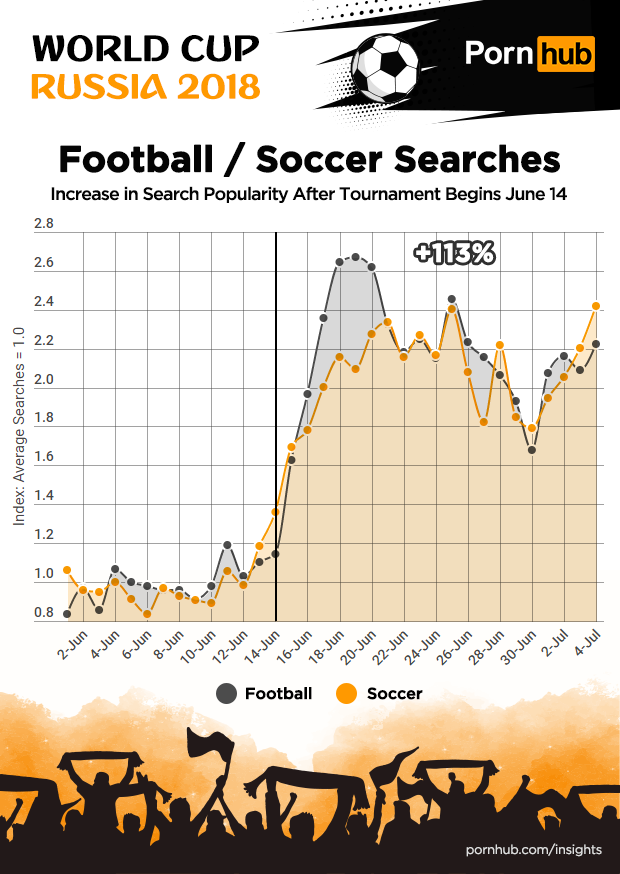 And traffic to the site also dropped drastically during the actual matches, obviously because people were preoccupied cheering on their teams.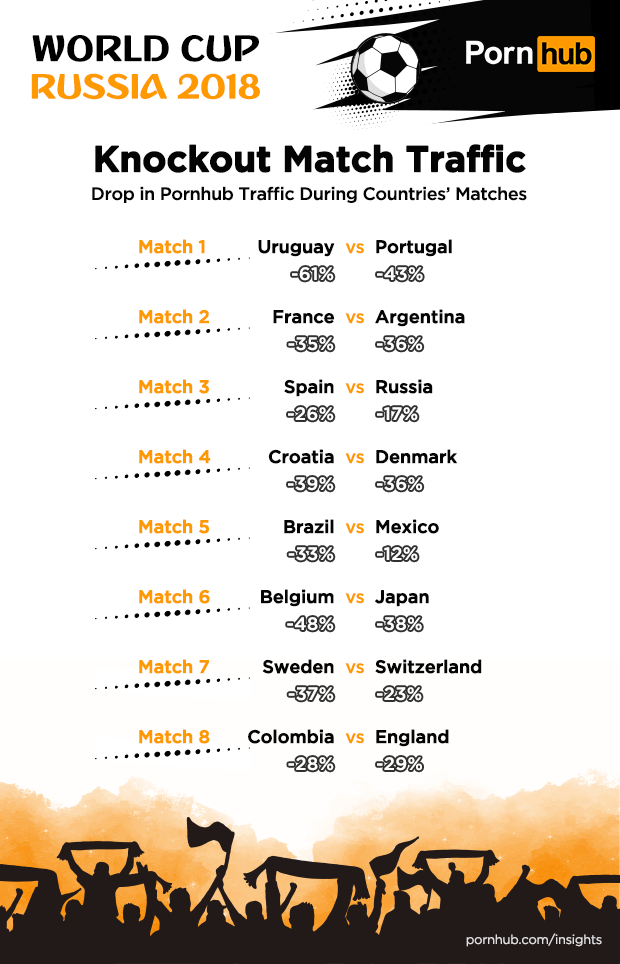 Hilariously, Senegal was the most soccer-obsessed country in lieu of porn.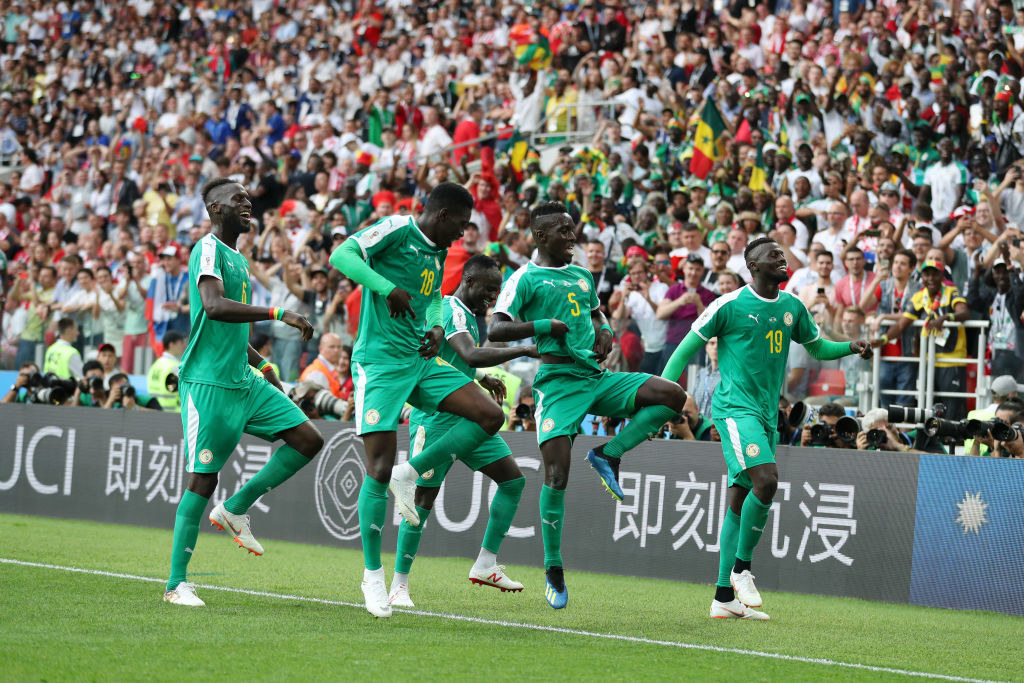 Finally these are the countries where porn viewing dropped the most during the coinciding matches. PornHub notes that, "at the bottom of the list with less than 10% drops in traffic are France, Costa Rica, Russia and Australia."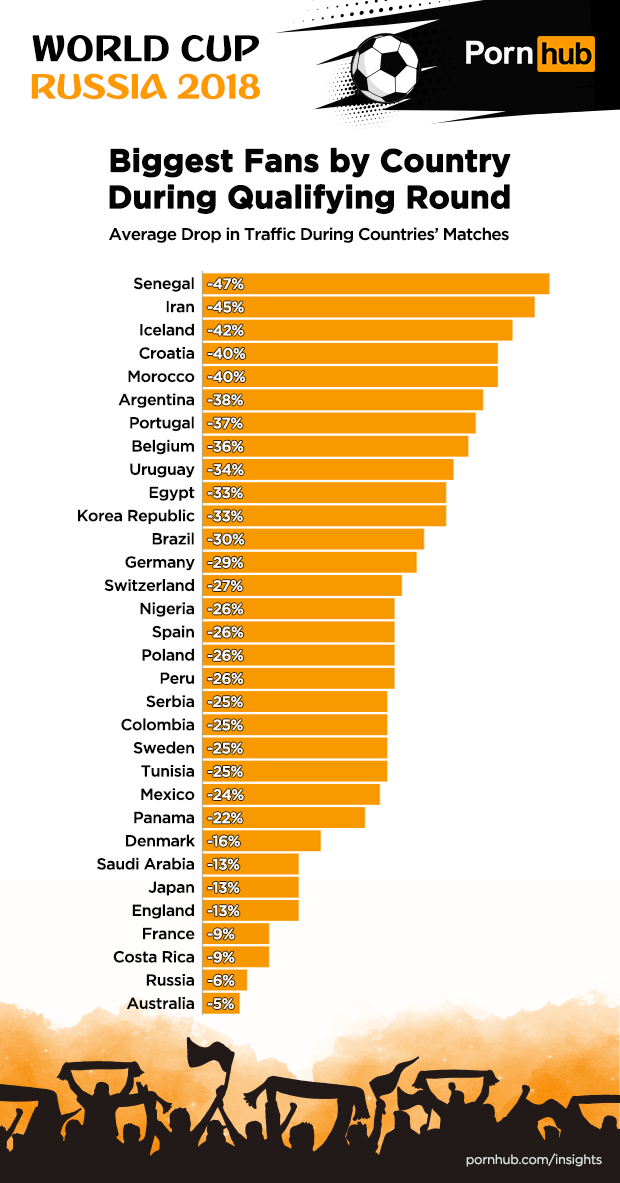 But, for the most part, in a majority of countries people are in fact willing to give up porn-time for soccer. It is the world's sport after all.