1.
Sports talk on Twitter brought this couple together...
2.
Living in different cities didn't stop this guy from going on a date with his now girlfriend.
3.
A Twitter DM and two months led this couple to marriage.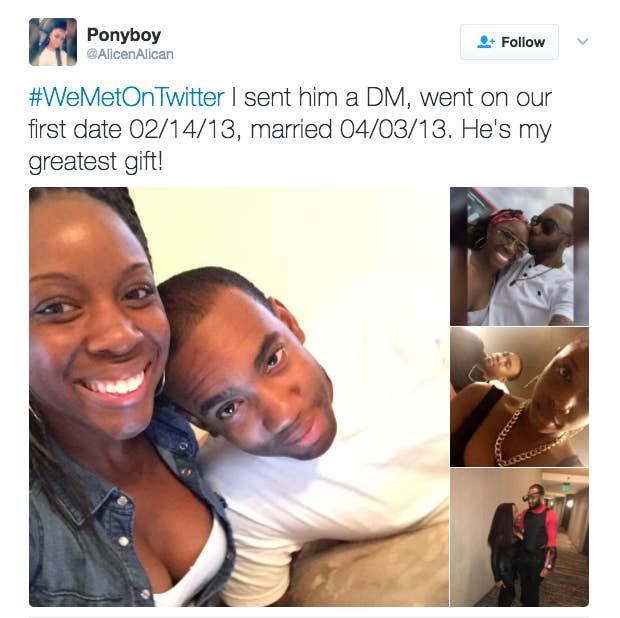 4.
A single DM turned into a three-year relationship and a child for this couple.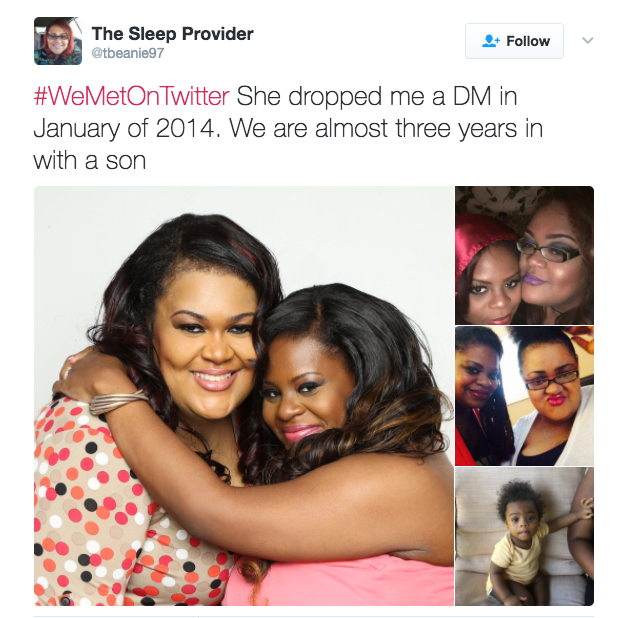 5.
A long-distance DM inspired this woman to fly her now boyfriend out to meet her and the rest was history.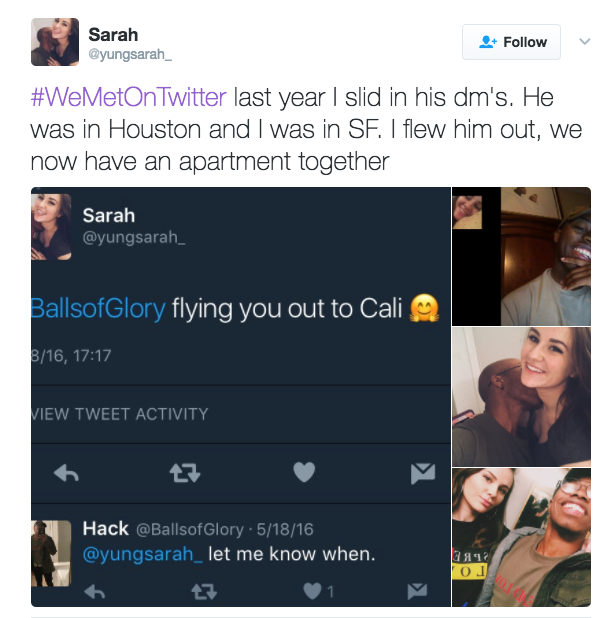 6.
After a great date at Applebee's this couple's now been together for five years.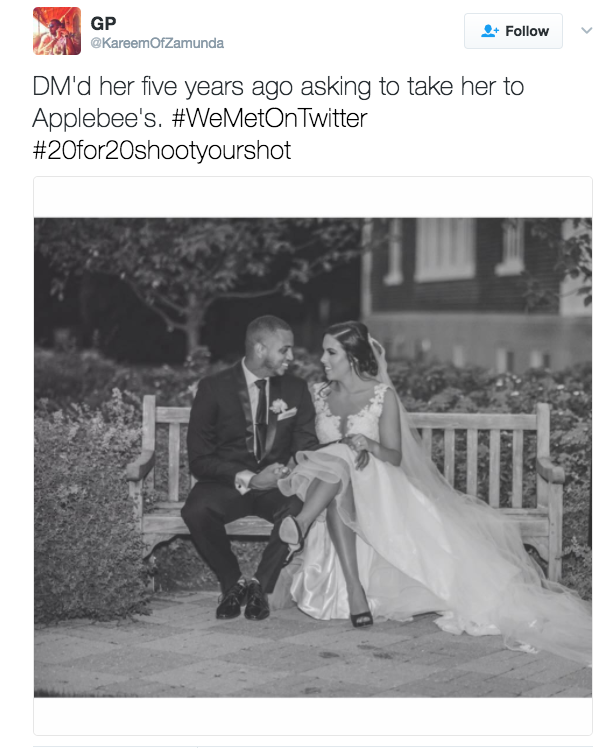 7.
This guy took a chance and it paid off. They've now been married for two years.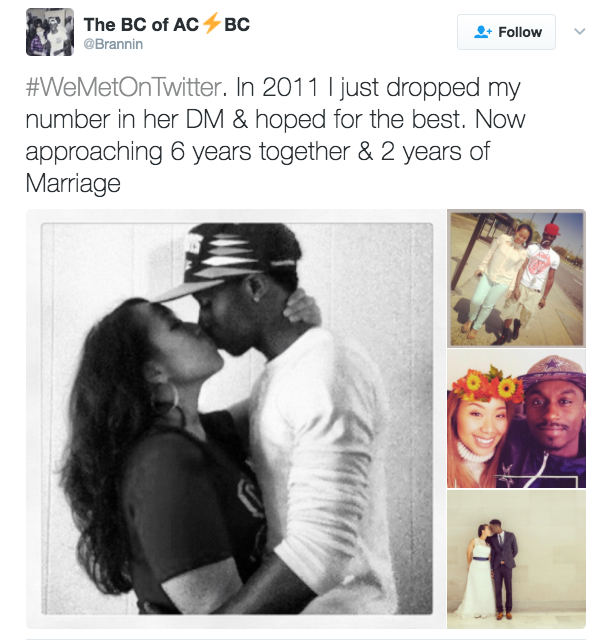 8.
A late night DM put this couple onto the path of love.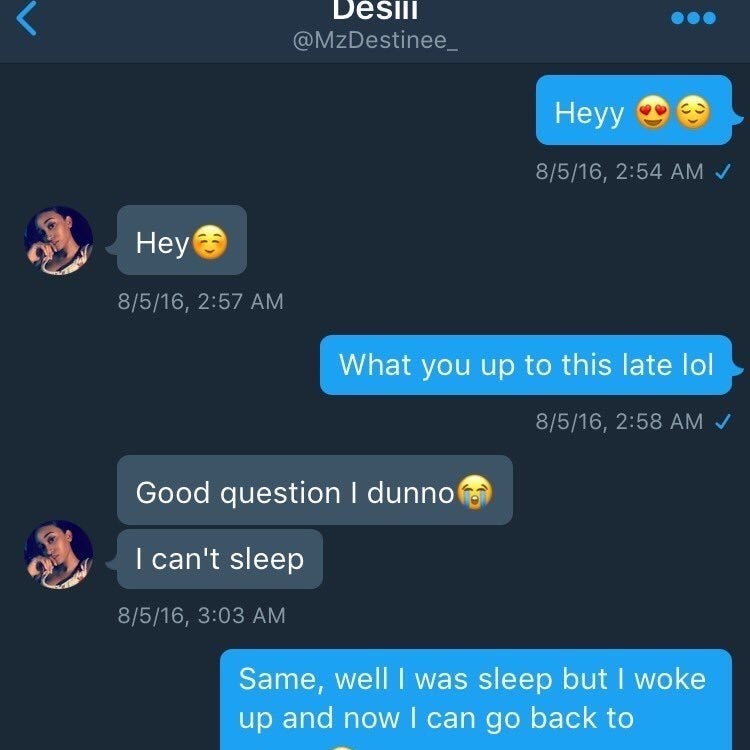 9.
She demanded a follow back and got it, along with marriage.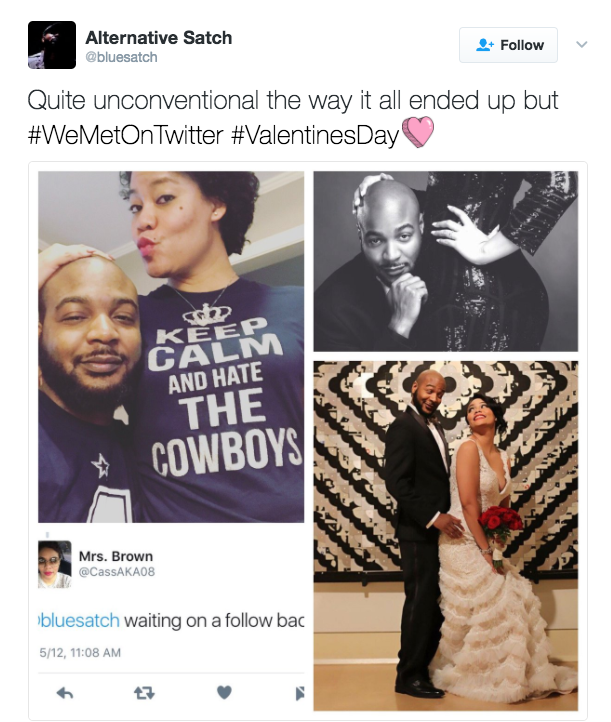 10.
Four years after meeting on Twitter, this couple is still together.
11.
Marriage was in the cards for this duo who met on Twitter.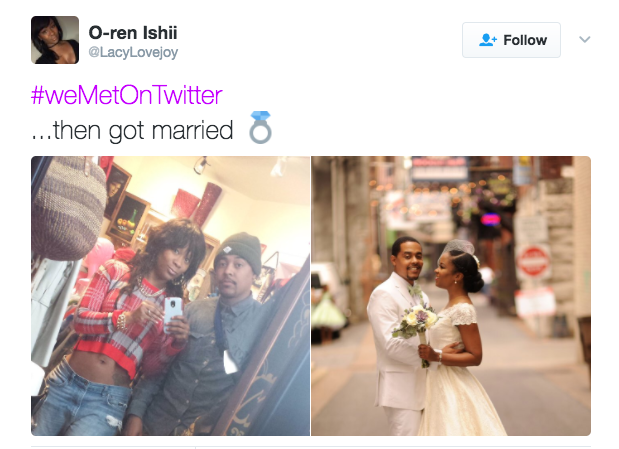 12.
A Christmas DM took this couple all the way to marriage.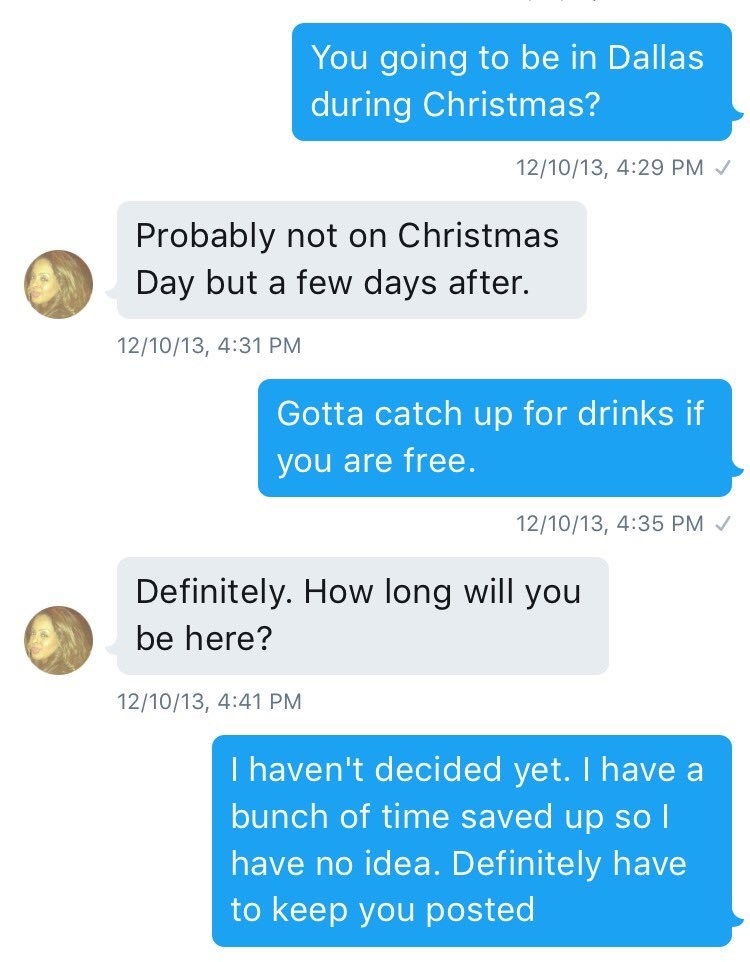 13.
A Valentine's Day tweet about being alone caused this couple to bond. Now, five years later they're still together.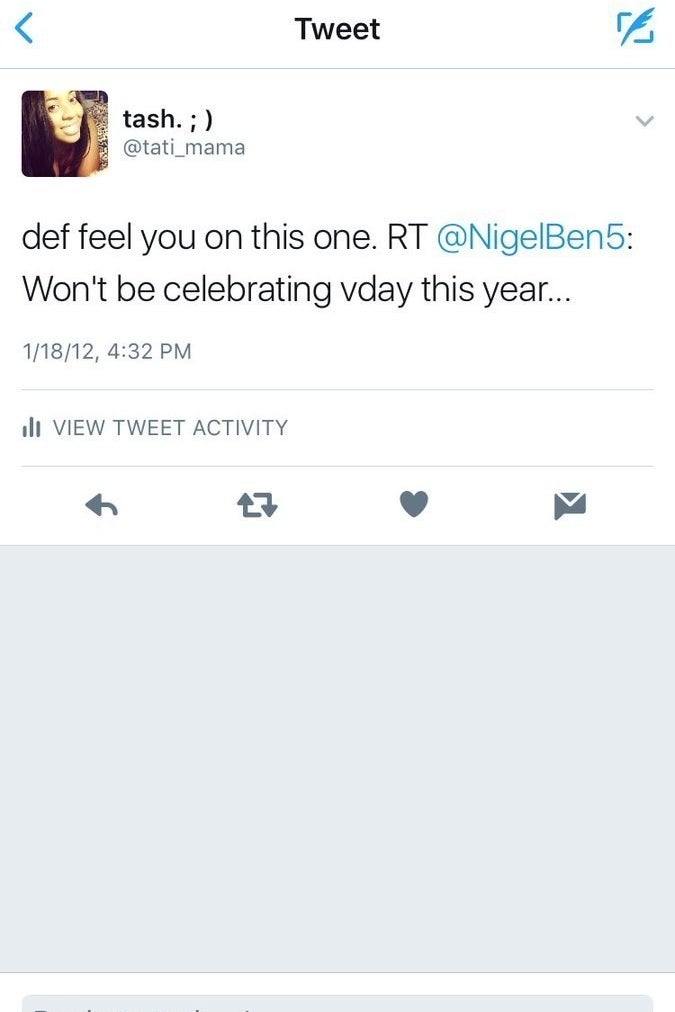 14.
This couple's chance meeting on Twitter caused a spark and now they're celebrating Valentine's Day together.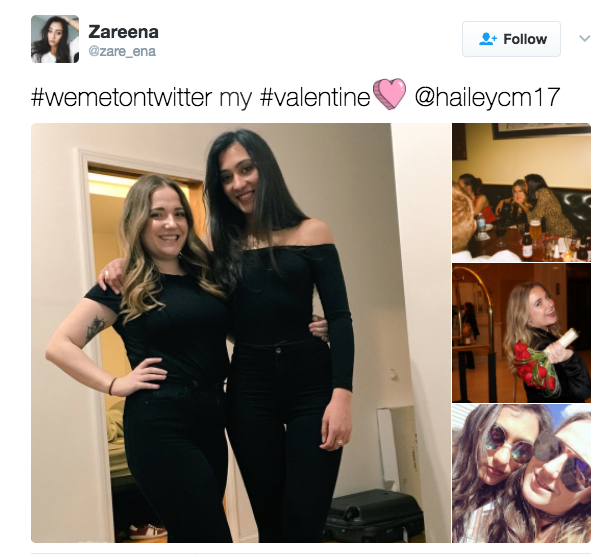 15.
She met her wife on Twitter and now they're the proud parents of three adopted kids.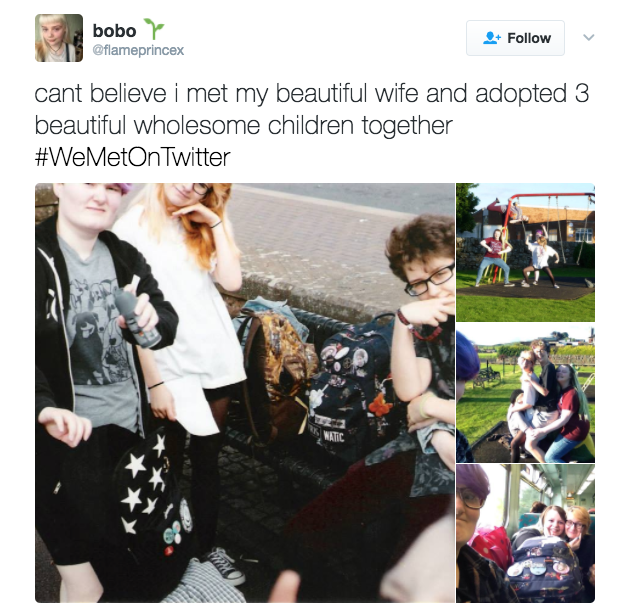 16.
For this couple, all it took was an emoji reply and all signs pointed to love.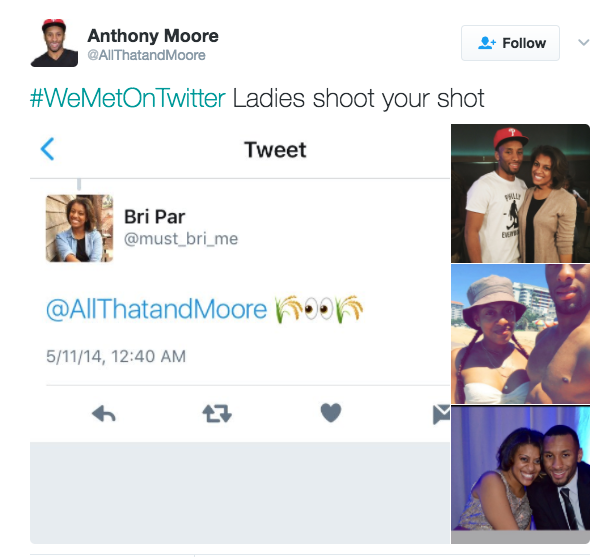 17.
This woman's intuition led her to take a chance and it obviously paid off.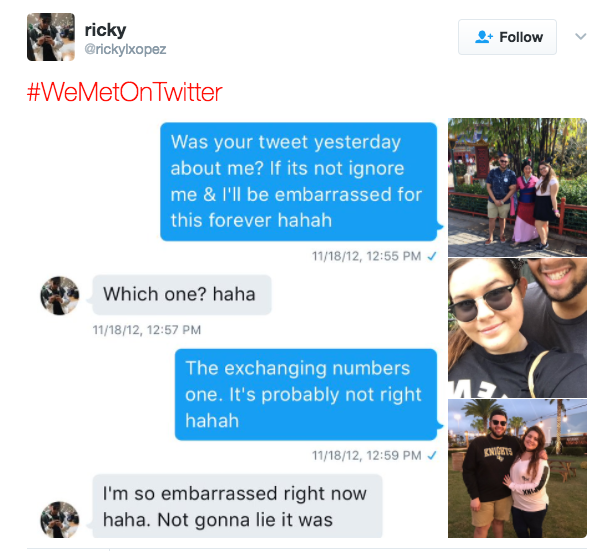 18.
Finally, long distance couldn't stop this guy's pursuit of love and all signs pointed to marriage.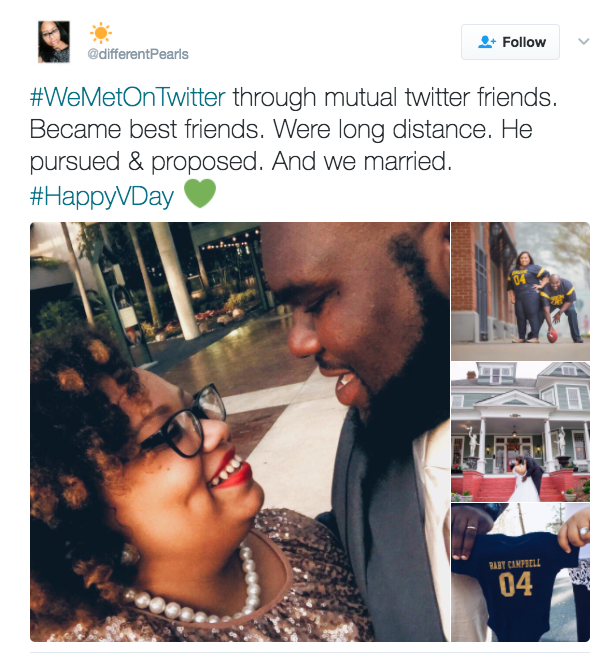 What's that? I'm not crying... no, you're crying!