Jessie: "Air ball all day...didn't she take it back?"
New England Patriots quarterback Tom Brady losing his appeal for Deflategate: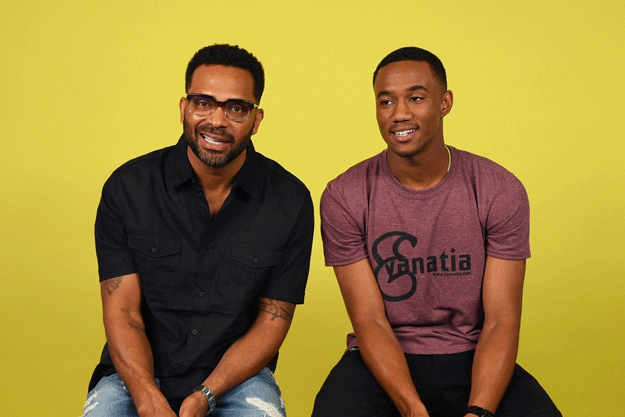 Mike: "I'm a Colts fan baby."
Jessie: "Awww naw, get out of here! Air ball, man!"
Mike: "Air-mutha-fuckin-ball. Even though I'm staying in his hotel room right now at the Trump. He charged me $500 for smoking in my hotel room last night."
Jessie: "Man, the biggest air ball."
Mike: "He wasn't lying."
Jessie: "Well that's true, but I think it was a bad idea."
Mike: "Well I think he got what he wanted to get out of it."
Jessie: (to Mike) "You think it's a slam dunk? Well, it's a slam dunk on Meek's part!"
Mike: it's some bullshit.
Jessie: "I'm gonna have to go air ball with that one, wasn't nothin good about that from the get-go. She's 17, man..."
Note: Kylie Jenner is now 18, but at the time of this interview the teenage reality star was 17 years old.
Jessie: "I've only seen like one shot and it didn't seem..."
Mike: "She looked like Elvis..."
Mike: "For women..."
Jessie: "I'll say slam dunk, only because I've seen some really creative things happen with selfie sticks."
Jessie: "Oh for sure. I love Snapchat."
Mike: "I don't know shit about Snapchat, but..."
Being directed by the legendary Debbie Allen for their show Survivor's Remorse: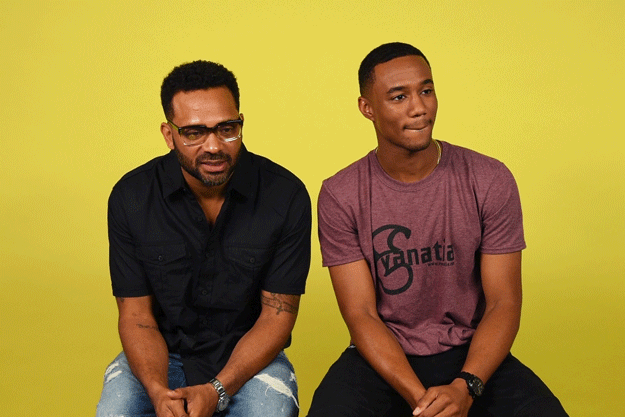 And catch the Season 2 premiere of Survivor's Remorse, Saturday, Aug. 22 at 10 p.m. ET/9 CT on Starz.