Someone Got Michael Phelps "Angry" Face Tattooed On Their Leg
Phelp's iconic face will now live on forever on this guy's leg.
A Michael Phelps fan named Ricky has wasted no time getting the gold medalist's iconic "Darth Vader" face tattooed on his leg.
The ink was drawn by Canadian artist, Livia Tsang. Tsang, who works at Chronic Ink in Toronto, Canada, confirmed to BuzzFeed News that the tattoo was legit.
Ricky is the owner of Chronic ink where Tsang works and is her boss. She said that they both decided to do it spontaneously.
"We knew what we were getting into when we did the tattoo and when we put it online," Tsang said.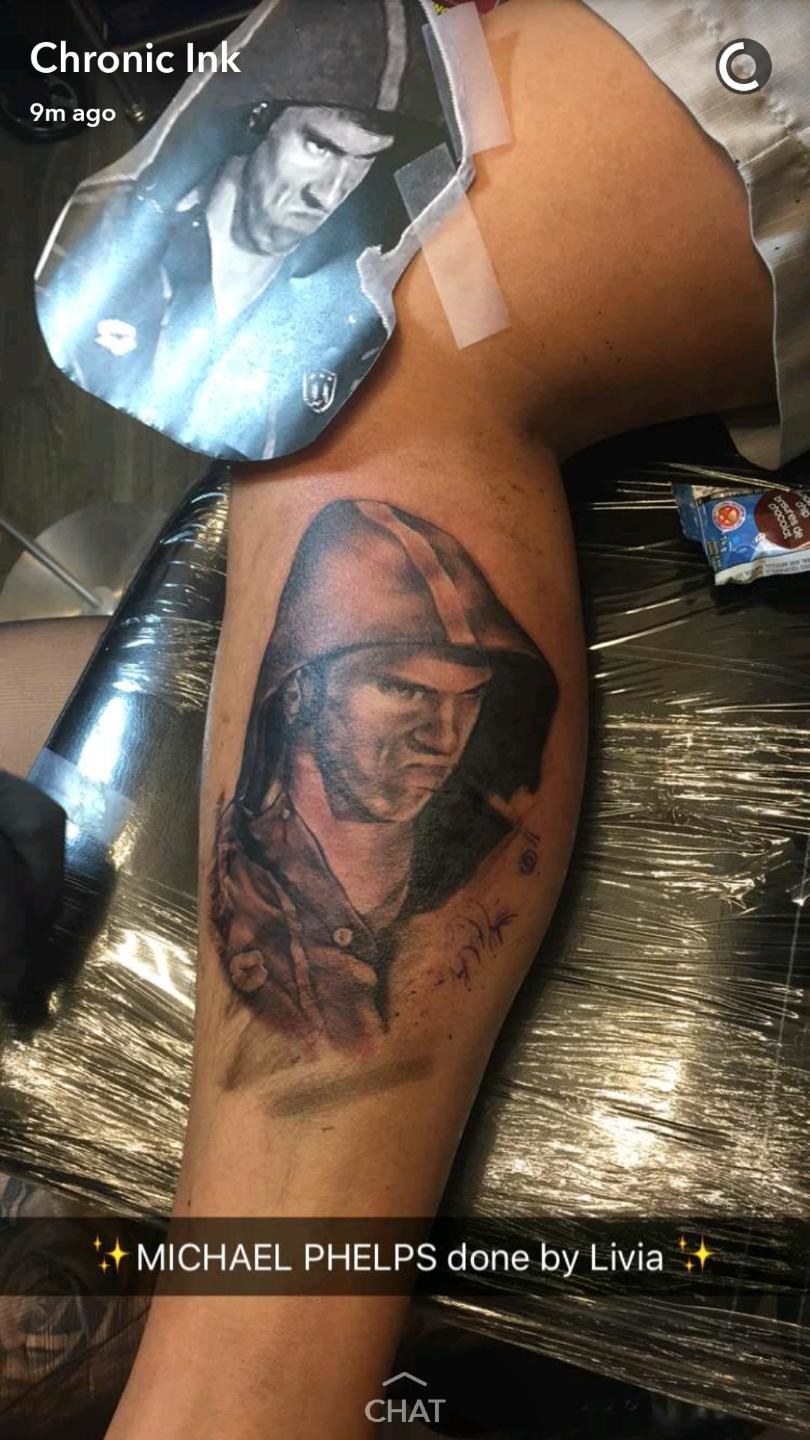 Coincidentally, Tsang is the same artist that tattooed singer Shawn Mendes.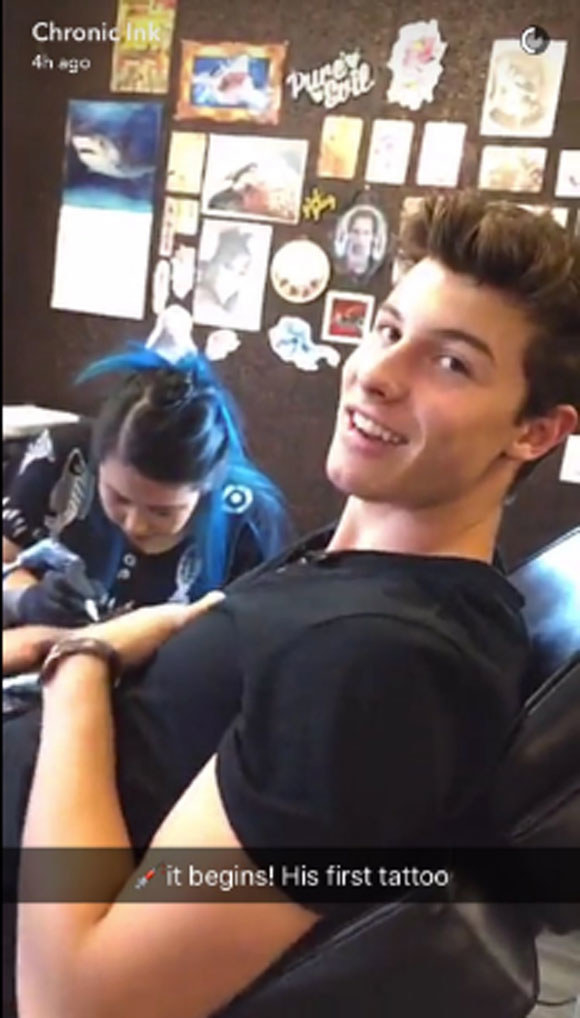 Here they are together with the finished product on Shawn's forearm.