After an incredible week performing at the Super Bowl, announcing a tour, and ALSO announcing a Grammy performance — Lady Gaga today released the video for her third single off of Joanne, "John Wayne."
The video is currently only available on Apple Music (fans are praying for a Vevo link soon). If you have Apple Music head here to watch the video. But I also have a fun synopsis for you!
For those who haven't seen it, the video picks up where "Million Reasons," left off, but quickly switches to a funky, neon-color induced wild ride.
Gaga hops on her bike and we're riding!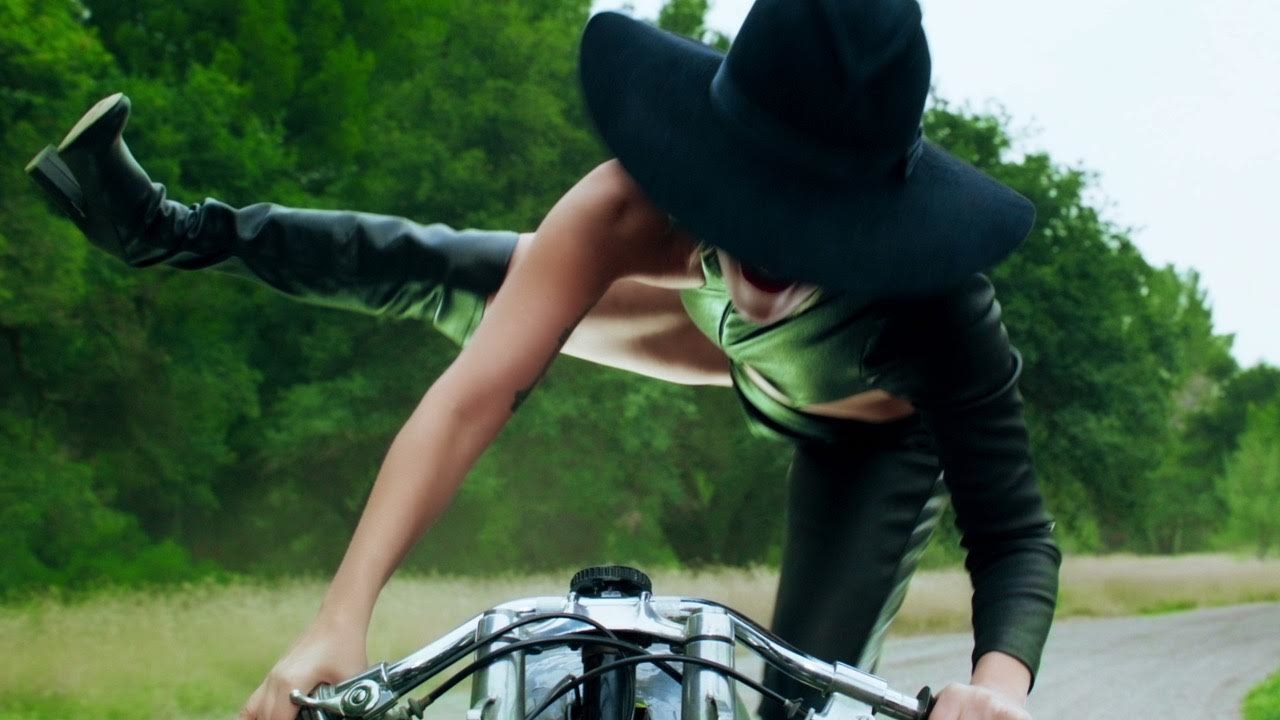 Here's a visual:
A lot happens while she's riding around with "John Wayne."
Some fans immediately took to Twitter to compare it to videos from Gaga's early years. In fact, Jonas Åkerlund, the director of "John Wayne" is the same guy who gave us "Paparazzi."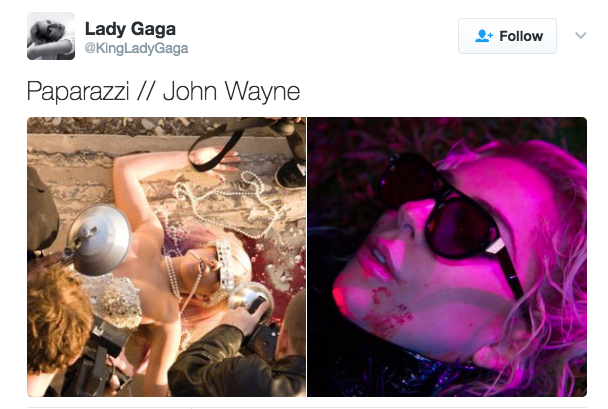 See...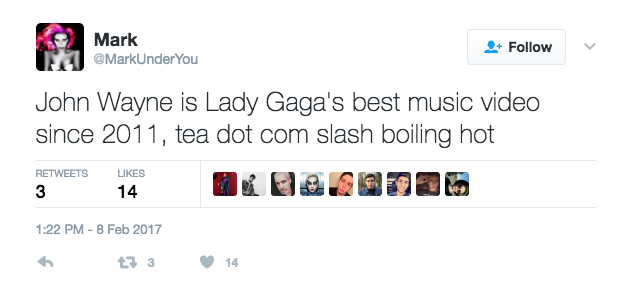 The vibes were on point!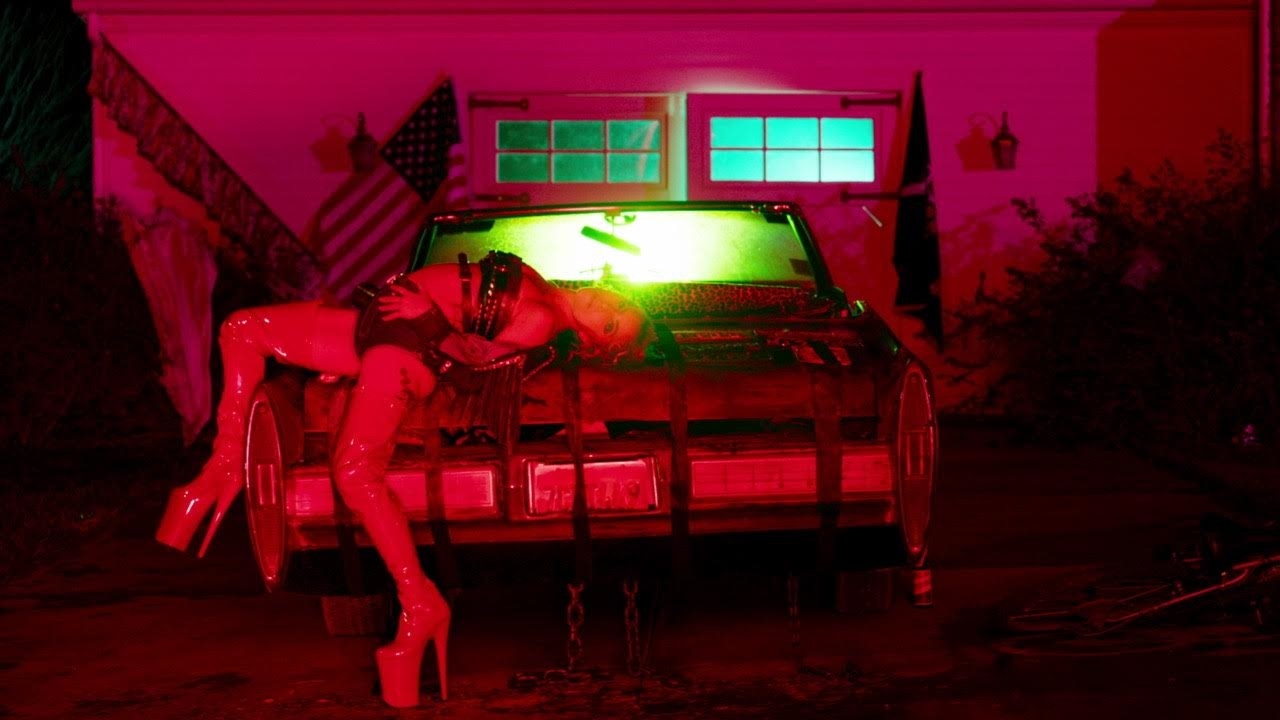 Other fans proclaimed the video "messy" (in a good way).

Gaga seems unfazed by John Wayne's antics in the video.
People are literally shaking.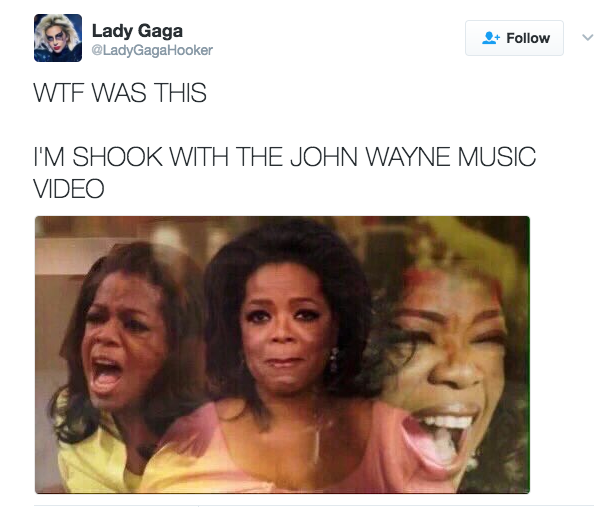 There are literally GUN BOOTS!
See:
If you're a Gaga fan, it's pretty safe to say, this is a DAMN GOOD video.

Now secure your wigs, if you can.
And get outta here and watch the video!