2.
And you should know the different types of lapels.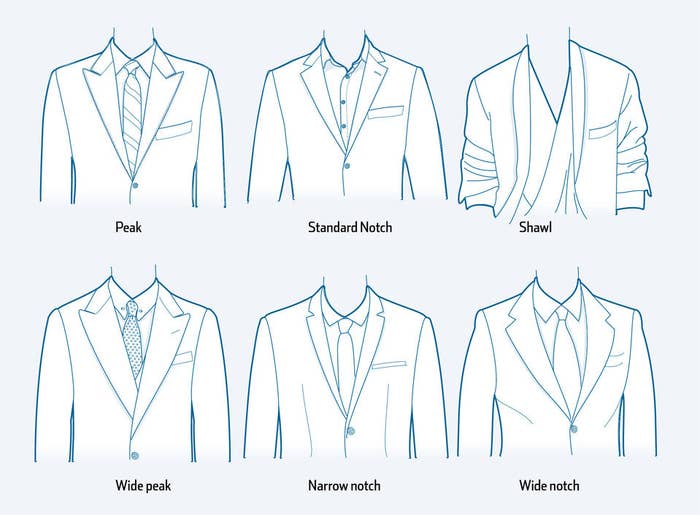 5.
Your belt should be thin.
8.
Pocket squares draw people to your chest...and away from other "problem areas."
9.
Patterns and shapes can help you stand out.
12.
You don't always have to wear a tie.
15.
But also, know which colors go together.
17.
A good fit is the key to looking sharp.
18.
Accessorize, but don't over do it.
19.
If you're traveling with a suit, know the best way to fold a jacket.

20.
You probably already know this, but it goes without saying: make time to see a tailor.