Over the weekend, pop sensation Demi Lovato made an appearance at a day party for the WaterMarke Tower in Downtown Los Angeles.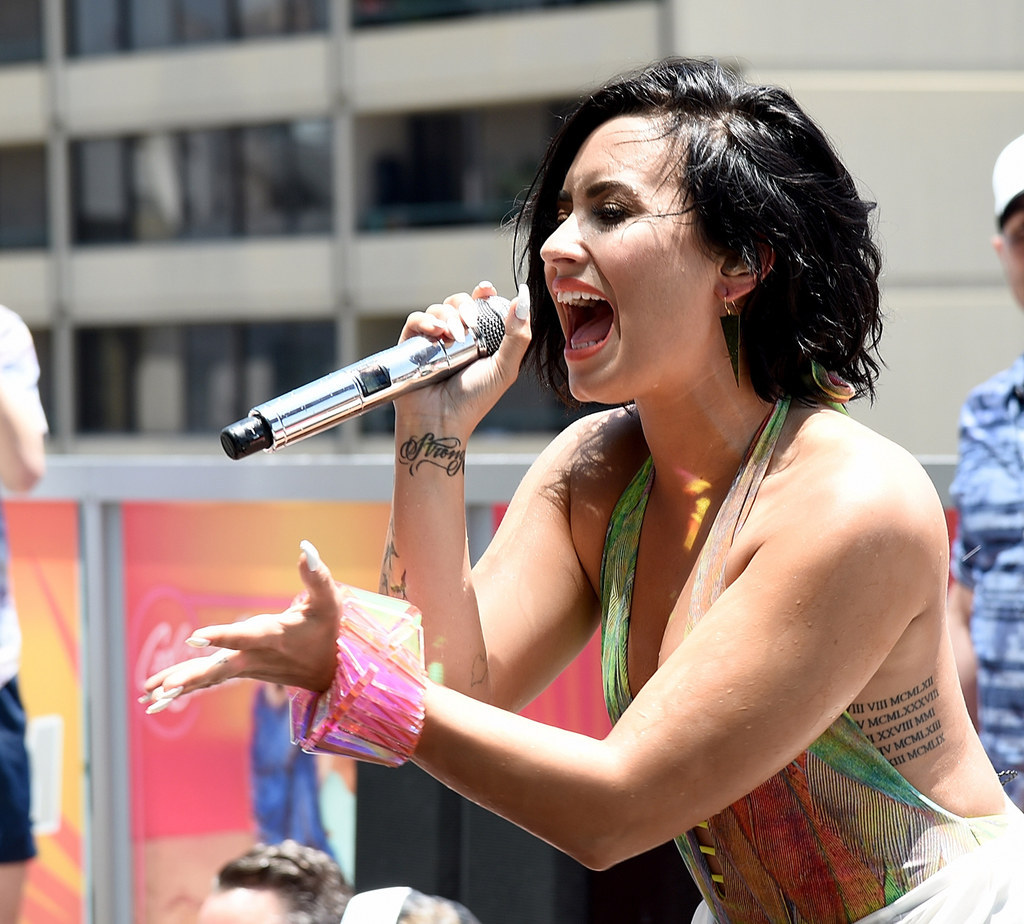 But she quickly realized that a slippery stage (over water) and heels do not make a good combination.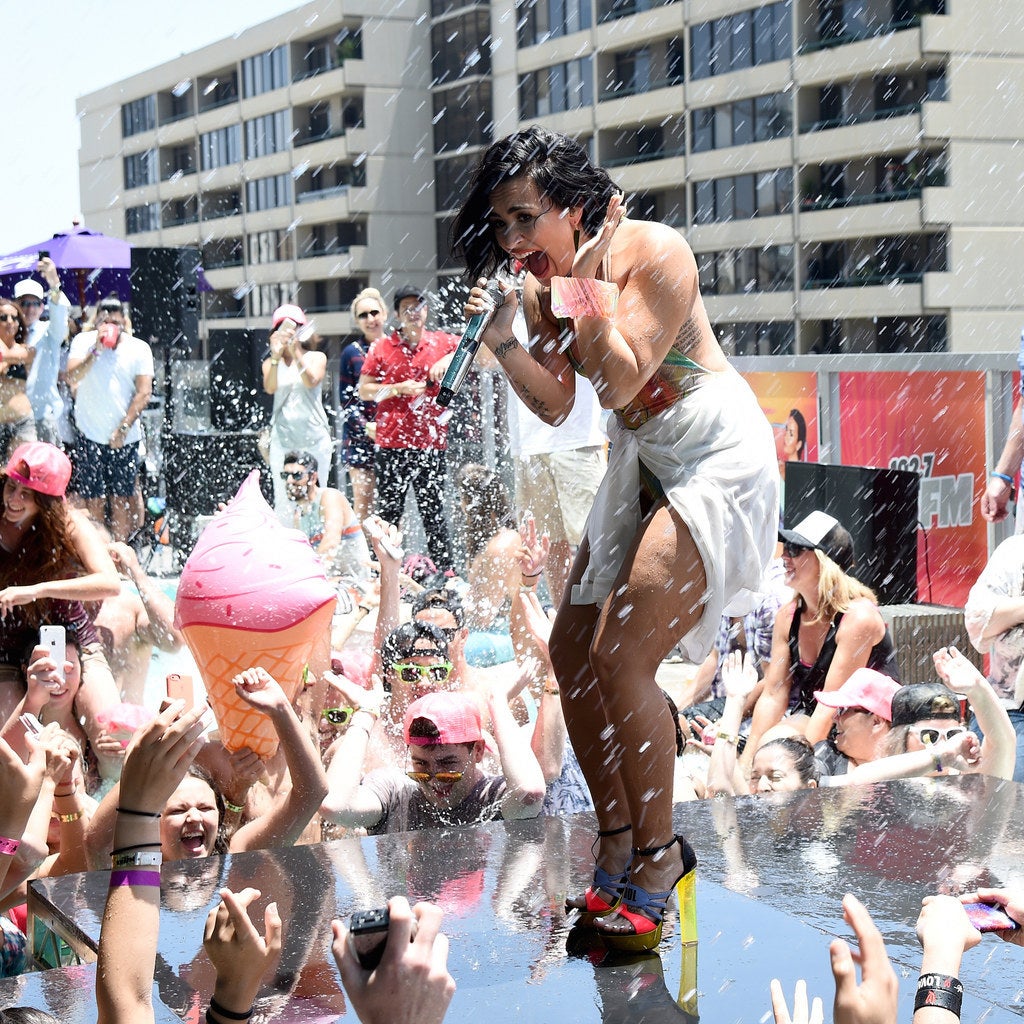 The crowd literally fell silent right after the fall, but Demi popped right back up showing that she was injury-free.
She flawlessly embraced the slip and quickly threw up a peace sign before jumping into the pool amongst a crowd of cheers.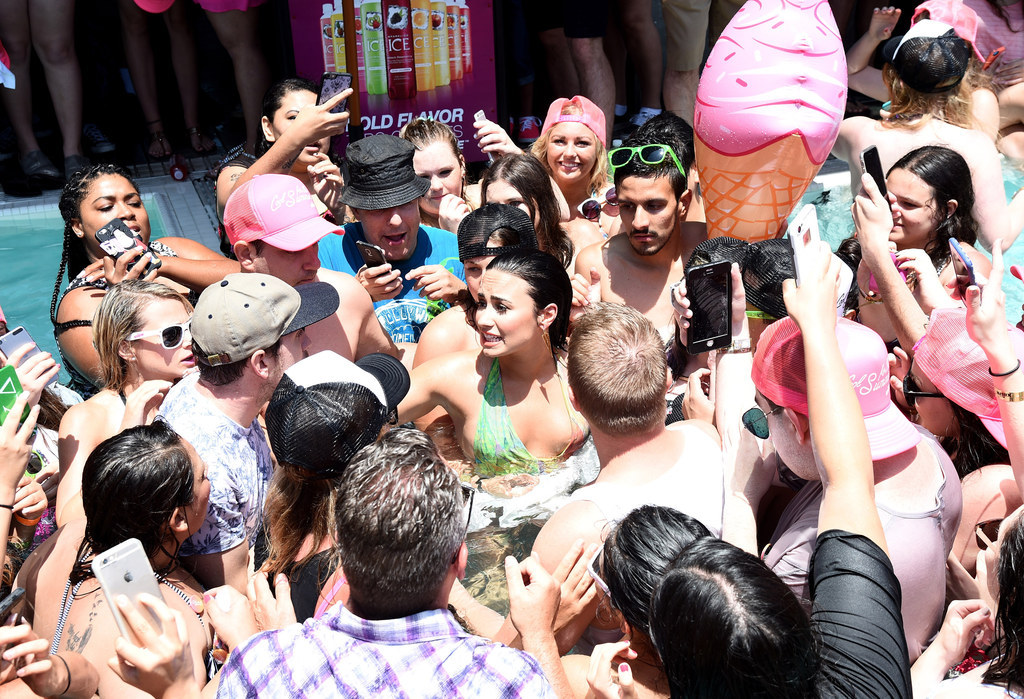 Being the good sport that she is, she even posted a edited version of the tumble on her own Instagram page.
While we're sure she has a bruise or two, way to embrace mistakes and take it like a champ, Demi! ❤️
Looks like there are no comments yet.
Be the first to comment!