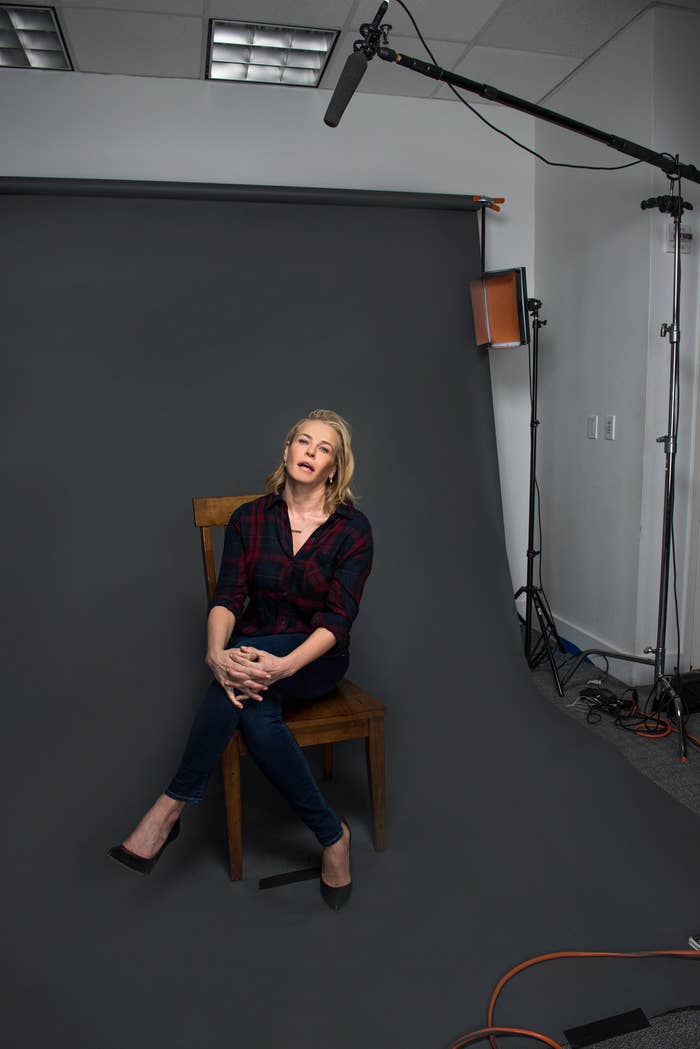 This is CHELSEA HANDLER...
Comedian, actor, author, television host, and producer. You know her from her former late-night talk show, Chelsea Lately. Since hanging up her late-night crown, she's finally back with a new four-part Netflix documentary series, Chelsea Does.
In the series Handler explores topics on marriage, racism, Silicon Valley, and drugs. She picked these topics because they're something she says she knew something about, but not enough.
Handler recently visited BuzzFeed NY to discuss the documentary and do what she does best: talk shit.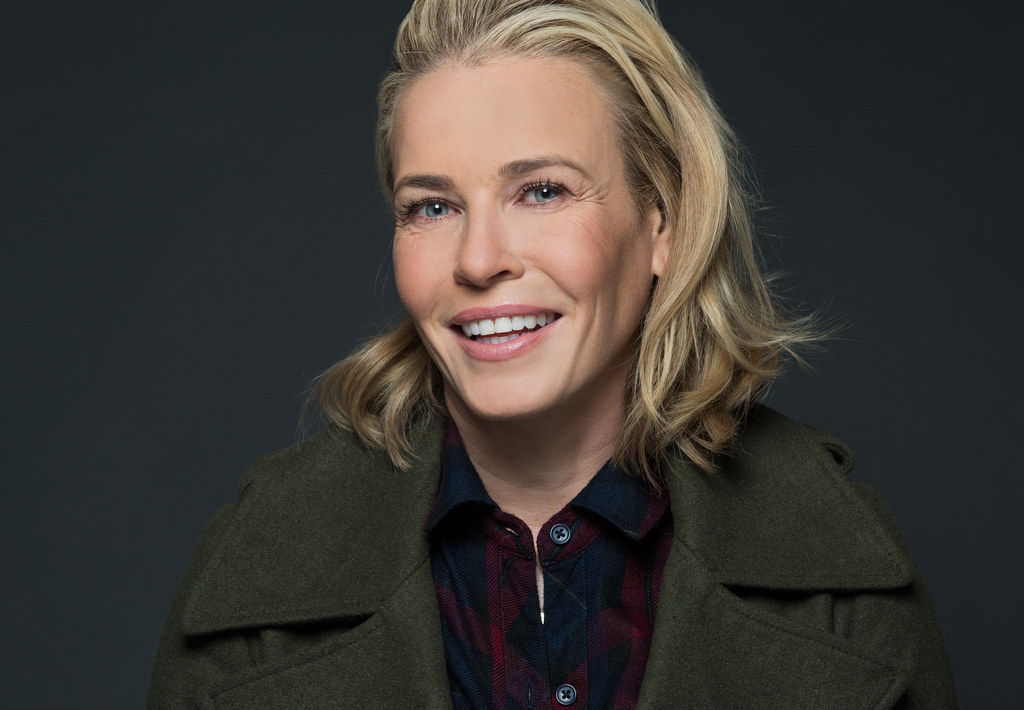 Here's why Handler will probably never get married:
How do you respond when someone asks you why you aren't married yet?
How do you respond when somebody asks you when you're going to get married?
Describe marriage in one emoji.