1.
This update is life-changing:
2.
This reno brought this kitchen into the 21st century:
3.
It's amazing what changes you can make to your current space: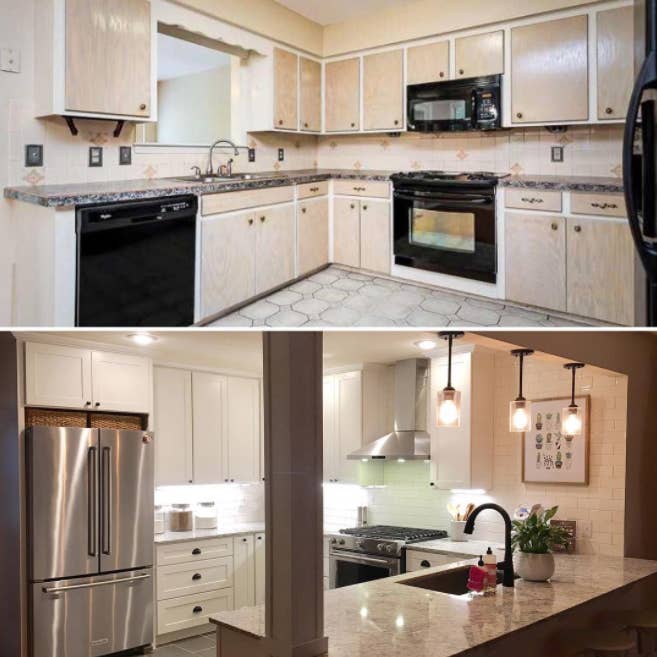 4.
Bye bye wallpaper, hello stainless steel: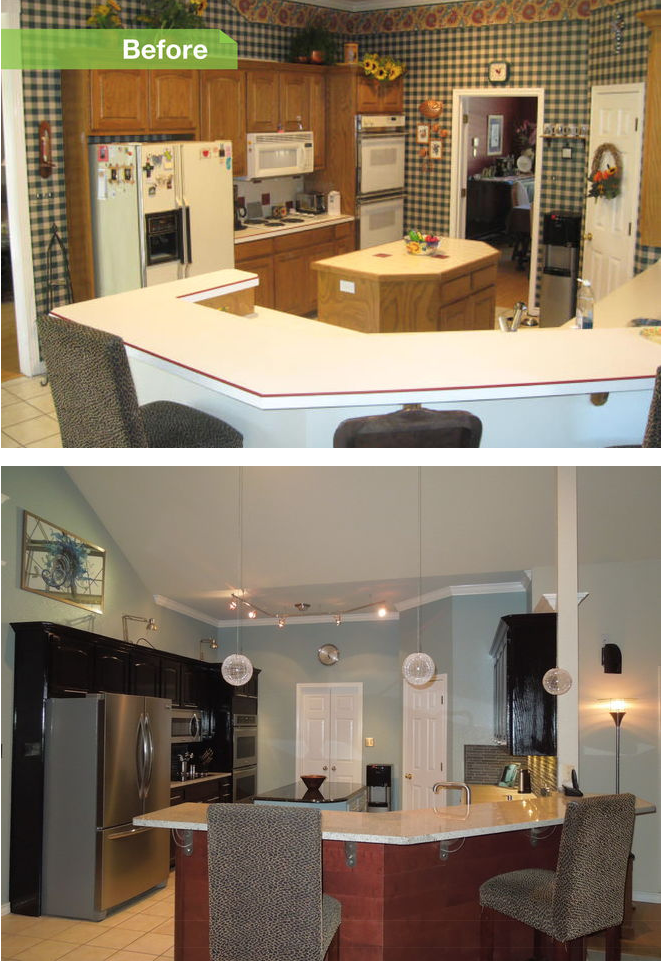 5.
Moving a few things around can really open up the space: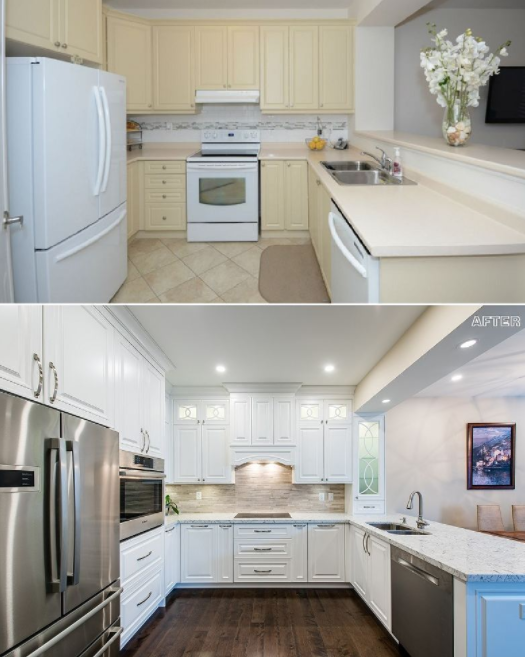 6.
Adding windows might be expensive, but totally worth it:
8.
Some new paint never hurt anybody:
9.
Tell that old ceiling, good riddance!
10.
Yes, you can always add MORE cabinets:
11.
The new tiles changed everything:
12.
Did someone say marble?! Yes please:
13.
This kitchen was better off without the woodgrain: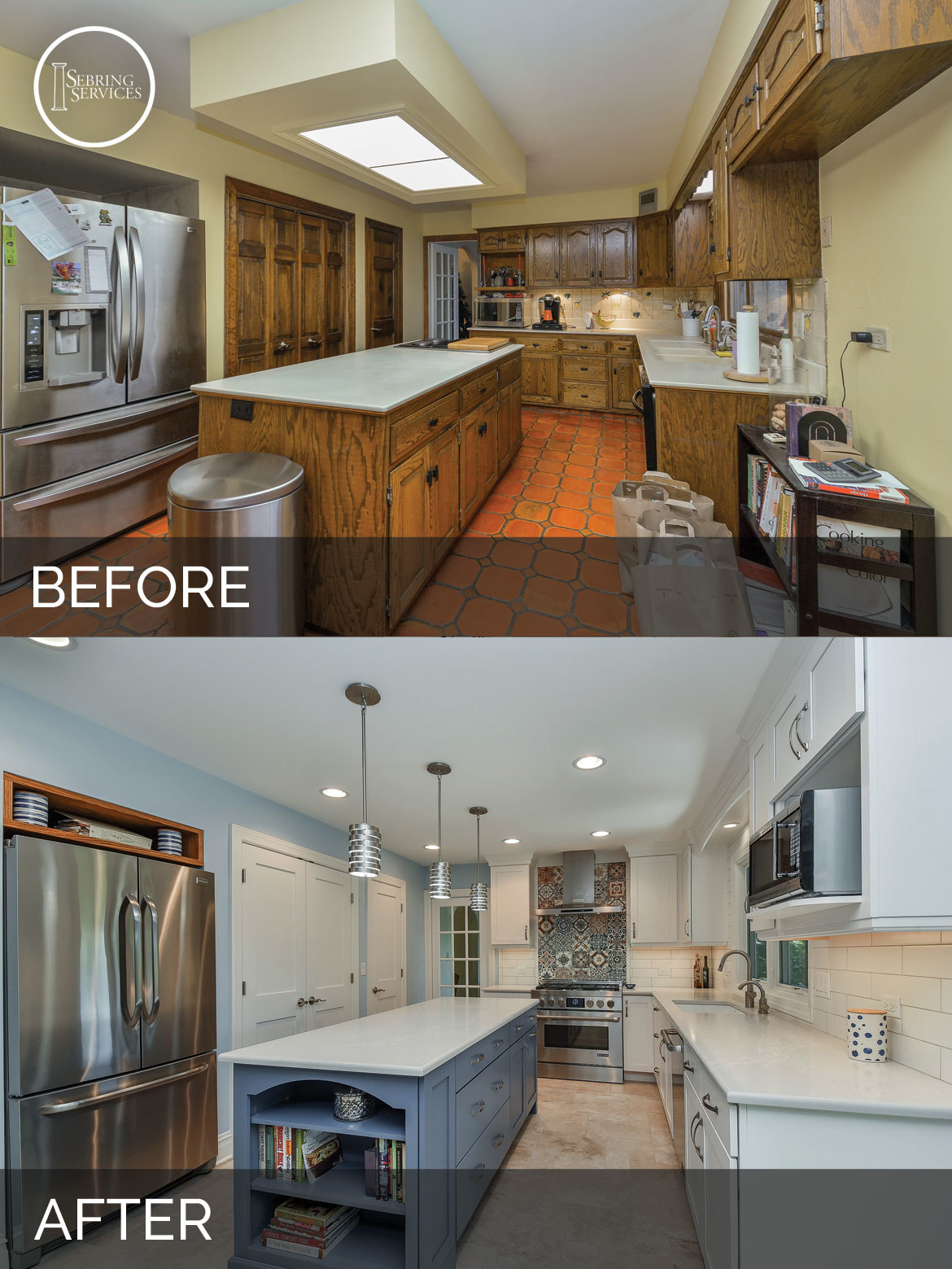 14.
Don't underestimate the value of new fixtures and appliances:
15.
This island is a beautiful touch here: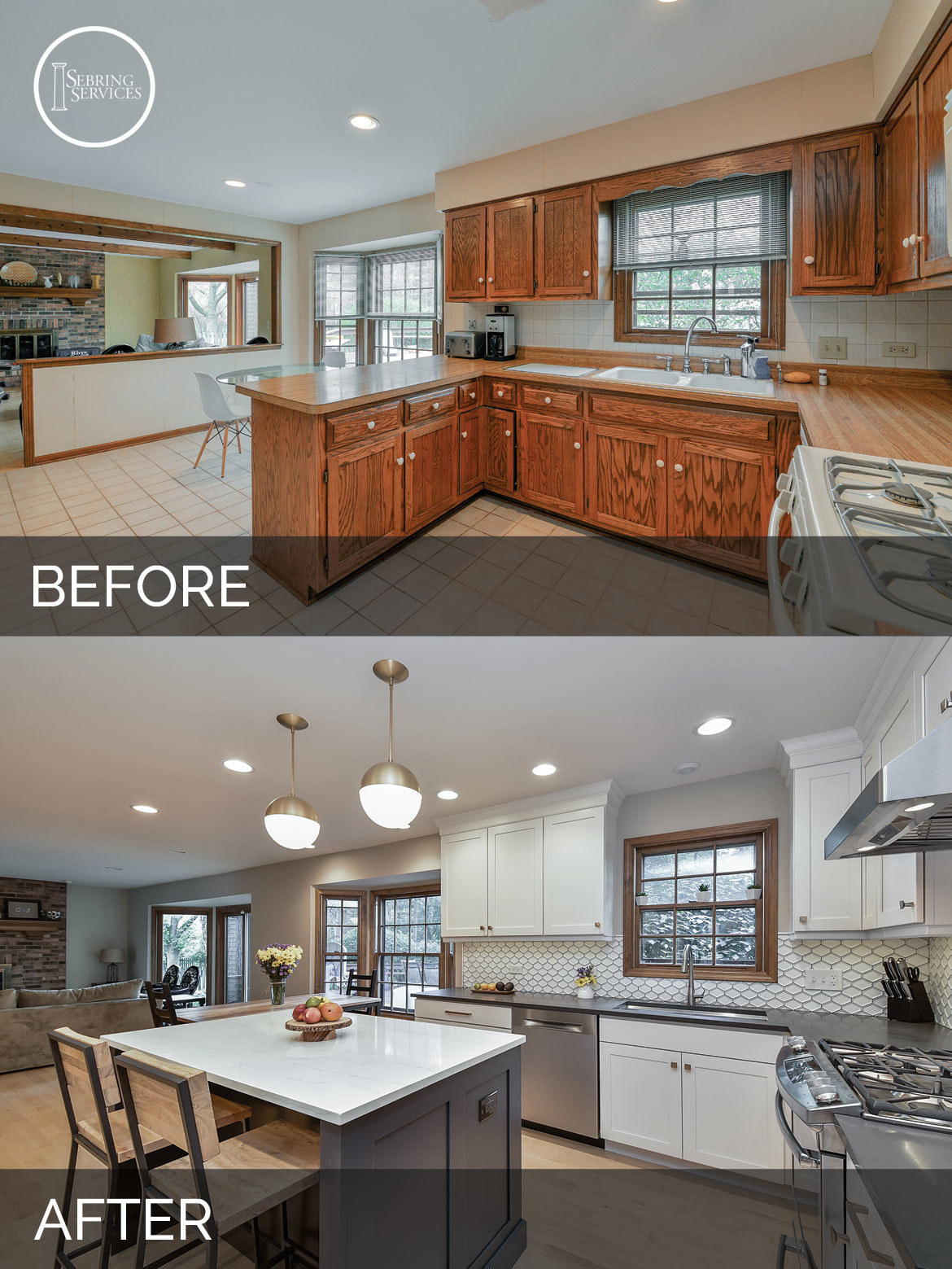 16.
The little office nook under the window is a perfect example of form and function: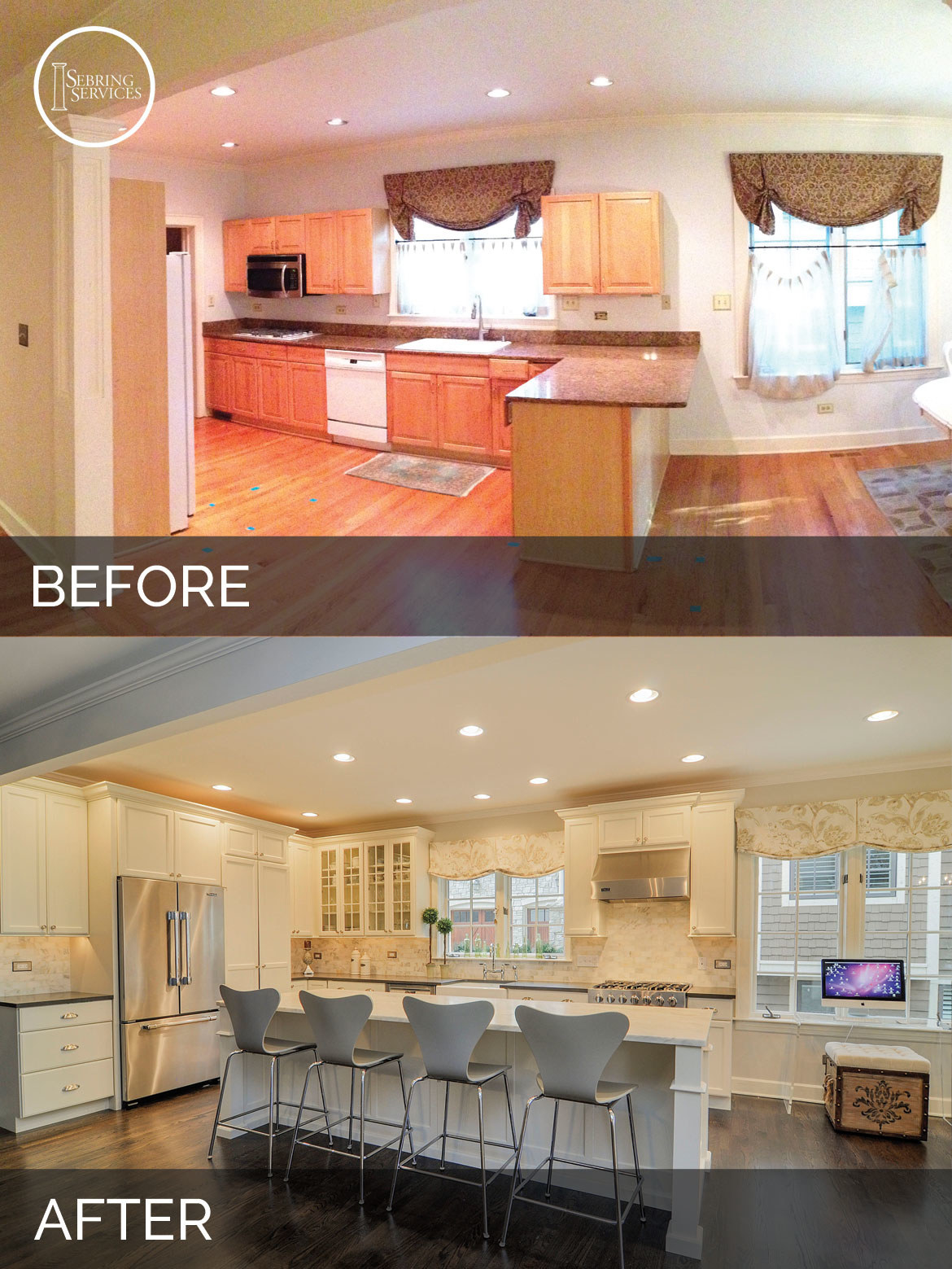 17.
In this case, removing the island was ideal:
18.
This kitchen we from a dark den to a modern dream:
19.
Wooooow: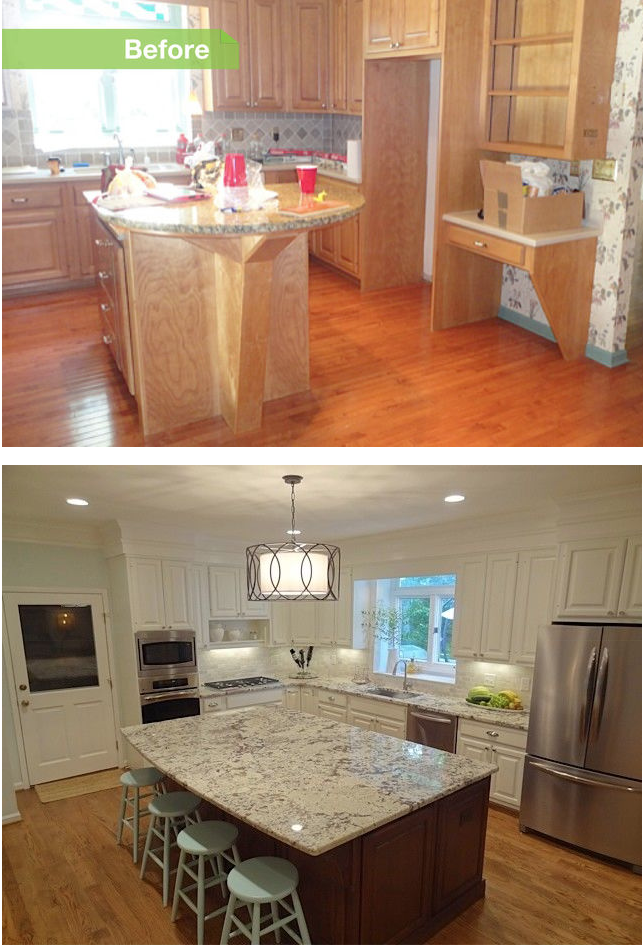 20.
And finally, if you have the space, a new layout is never a bad idea: