19 Tweets That Prove Millennials Can't Be Trusted Under Any Circumstances
"Millennials are killing APPLEBEE'S!"
5.
They're poisonous.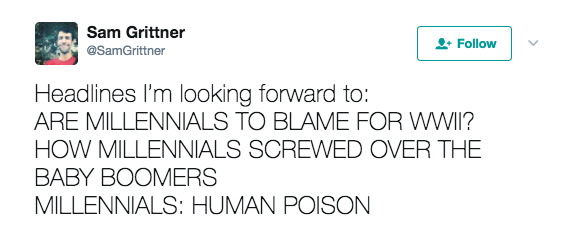 6.
They never want to put in the real work.

10.
They care about the wrong things.
13.
They're not responsible.
17.
Even the experts have no clue what their problem is!