Maroon 5 frontman Adam Levine appeared on Jimmy Kimmel Live yesterday.
But, after his performance, Levine was outside of the Hollywood studio signing autographs for fans when THIS happened.
It took the singer a moment to comprehend what had actually happened.
Reports say Levine quickly backed away and his security team stepped right in.
The Los Angeles Police Department told E! News that the jokester was arrested for battery.
The act was ironic because Maroon 5 has a song called "Sugar." All in all the culprit nailed five victims total with the sugar.
Levine was noticeably upset about the attack; once he was away from the crowd he quickly discarded his jacket on the ground.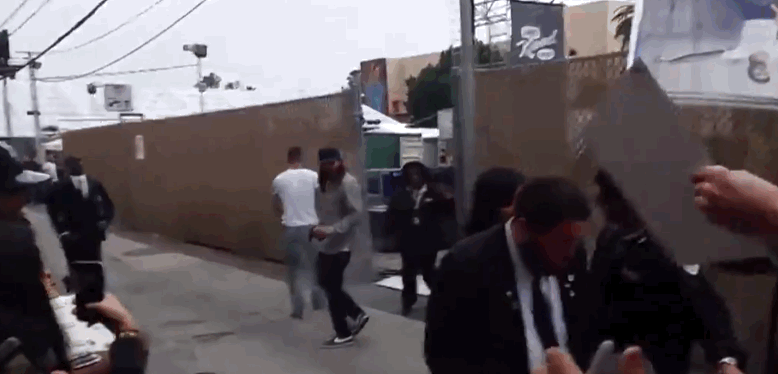 TMZ has video immediately following the attack.
TMZ / Via tmz.com