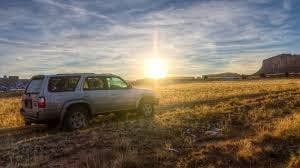 Imagine you planned a road trip for three months. You have spent the last two days buying last minute peanut butter jars and water bottles and frankly cannot wait to get into that car and start driving. You insert your favorite country playlist, only to have three of your best friends roll their eyes at your music preference. Unfortunately, you probably don't have to imagine the frustration. Most country music fans probably have experienced something like this, so after I last dealt with the pain of having to change the music in my own car, I realized something important: we, as country music fans, have the ability to condition our friends to like the music we love and cherish. If the classics like George Strait and Alan Jackson are too much for them (ugh), we should introduce them to country songs that closely resemble the type of music they already enjoy. As time goes by and they get used to listening to countryish songs, we can step up our game and eventually jam out to "Check Yes or No" and "Gone Country." Here are the 7 songs to use to convert your friend into a true fan of country music.
1. "Chicken Fried"-Zac Brown Band
My personal favorite song to use as a gateway into liking country music is the always-cheery "Chicken Fried." The song is lighthearted enough to get your uptight friends to crack a smile, but then hits hard with the salute to the U.S. military. With a chorus seemingly about loving fried chicken, this Zac Brown Band classic has become a song many people use to falsely label country music as "backwards" or "simple." However, when listening a little closer to the lyrics, your friends will understand that Brown clearly sings about not taking for granted the simple things in life. He values happiness and satisfaction over "where you live, or what you drive, or the price tag on your clothes." "Chicken Fried" is also catchy enough to get stuck in their head and they will continue to sing it throughout the day. The constant thinking of a country song, no matter how frustrating is always a plus in this process. Any advertising is good advertising. Most importantly, Youtube commenter Emma Girouard stated "I hate country.. But I randomly wanted to listen to this song. Idek" If that isn't a rousing endorsement, I don't know what is!
2. "Live Like You Were Dying"-Tim McGraw
After getting them (unknowingly) familiar to the Zac Brown's southern drawl, you can move them into a more heartfelt country song. I tend to use Tim McGraw's "Live Like You Were Dying." It tugs at peoples' heartstrings, but certainly keeps enough pop qualities necessary in the early stages of the conversion. Everyone, no matter what they like to admit, has undergone challenges in their life. Like "Chicken Fried", this song teaches us to value the good we have in our lives. It goes a step further to say that we should take advantage of the time we have and not worry too much about the things we cannot control. Though the song seems to be about cancer, it can be applied to any challenge we do not expect. Your friends will (possibly secretly) begin to think about their own struggles and will (hopefully) attribute feeling better about their lives with listening to "Live Like You Were Dying." For the sake of the process, this song is good to go second because of its very pop-like qualities. We don't want them to go straight from little league to the Majors; we need to take it slow. Tim McGraw is diverse enough of a singer that if they like "Live Like You Were Dying", they could get into his other songs.
3. "Life is a Highway"-Rascal Flatts
But if they don't explore McGraw's other music and actually start to regress into their hatred of country music, we need to get them to think about nostalgia and childhood. To get this, we must remind them of a movie or TV show they particularly enjoyed. Who doesn't love Pixar's Cars? When you have them listen to "Life is a Highway", they won't be able to resist singing along. "Life is a Highway" has a fun, cartoony sound that will trick your friends into singing along with a country band. R4Z3xSoLiiDeRx, a Youtube commenter, posted about loving this song, despite the movie being 10 years old. Though the song itself probably doesn't count as a country song, it can cause your friends to explore other Rascal Flatts songs.
4. "Proud to be an American"-Lee Greenwood
Once they get into Rascal Flats, you can take a chance on a Patriotic song. A popular song in the north is "Proud to be an American." Baseball games at Yankee Stadium blast this song, so for your baseball fan friends, this is a double whammy. They get introduced to the patriotism of the genre, and get the nostalgia of watching a ballgame with their dad. That said, this song has extreme boom-bust qualities and has the potential to either solidify their love of country music, or set them back a song or two. Lee Greenwood's vocals sound traditionally country, and his southern drawl can turn people off from the song. However, the quality of the music and the content of the patriotism allow for the possibility that your friends will get sucked into the Patriotic mood.
5. "Wagon Wheel"-Darius Rucker
The last song was very much a boom bust song. If they liked Lee Greenwood's vocals, they will probably listen to anything you can choose. If they didn't like the song, you need to play a popular commercial song. What better song to play than a cover of the trendy song by Old Crow Medicine Show? Darius Rucker's cover of "Wagon Wheel" brought two of my friends into country music, so this is my go-to recovery song. It is a great song to sing along with, and is excellent for road trips. It gets especially fun to sing along to "But he's a-heading west from the Cumberland gap
To Johnson City, Tennessee"
because Rucker extends the last syllable of Tennessee a long time. The fun of singing along with this song should open their minds enough to listen to the next song on the list.
6. "For You"-Keith Urban
After getting them back into country music, your next step should be getting them into a specific singer. Keith Urban sounds country enough to be country, and pop enough to be pop. Other songs of his such as "Days go By" and "You'll Think of Me" have the firepower to keep them interested in country music, long enough to get into the next singer. The reason I like "For You" as a gateway song is it combines patriotism and feel-good lyrics with a pop-country sound. The song invokes images of soldiers fighting on the front lines to defend our freedom. Who won't get at least a little emotional listening to the thought process of a soldier having to decide whether to lay his life on the line to defend his friend, despite his having a loving family back home? If your friends have souls (as they should, considering they are your friends) they should warm up to Keith Urban's music in a heartbeat.
7. "Check Yes or No"
After they've listened to Keith Urban for long enough, you will have the opportunity to try King George. "Check Yes or No" is a classic that many country fans adore. Taste of Country rated it Strait's best song, so that has to mean something to your new country music lovers! It has the innocence of school children passing notes, but also the maturity of complicated love. If only love were as simple as the one presented by Strait in this song! If your friends aren't quite ready for his older songs, you can start with "Give it All We Got Tonight", but they should definitely be ready for George Strait.