This post has not been vetted or endorsed by BuzzFeed's editorial staff. BuzzFeed Community is a place where anyone can create a post or quiz.
Try making your own!
'Dare Me' Is Your New Teen Drama Obsession
Based on the novel by Megan Abbott, a new coach arrives at a Midwestern school and and a battle for power in all forms begins.
Good girl Addy (Herizen Guardiola) and cheer captain with a wild side Beth (Marlo Kelly) are our two teen friends whose journeys we follow.
Addy dreams of leaving this small town and thinks cheerleading can help her get out and go to a good college.
Beth is a party girl and is loving the power that comes from the top of the totem pole of the cheer squad.
In their relationship, Beth is the leader and Addy follows, sometimes enthusiastically, sometimes reluctantly.
Their status quo is interrupted when they get a new coach, Colette French (Willa Fitzgerald), who doesn't care about who cheer captain is.
Addy takes to Colette immediately and looks to her for advice and as a role model.
Beth, however, does not.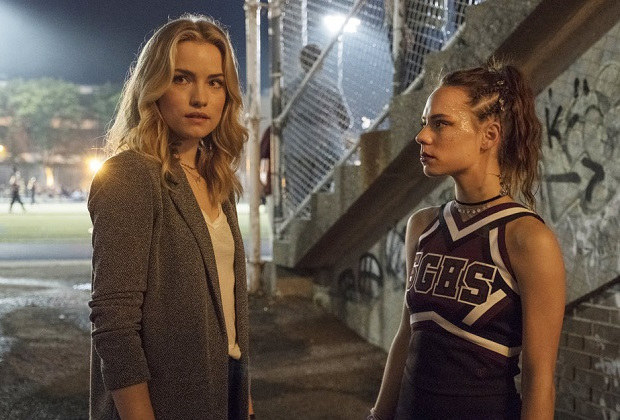 And to top it all off, this town happens to be Colette's hometown where she continues her unfinished business with her high school sweetheart.
And thus, the battle for power begins, and everyone and everything is up for grabs.
Dare me airs Sundays at 10 pm EST on USA