We Got An Instagram Fitness Model To Teach Us How To Pose
You can share your self-love and inspire others to do better and be better just by being yourself.
by
,
We've all seen our fair share of badass Instagram model fitness photos with the abs front and center.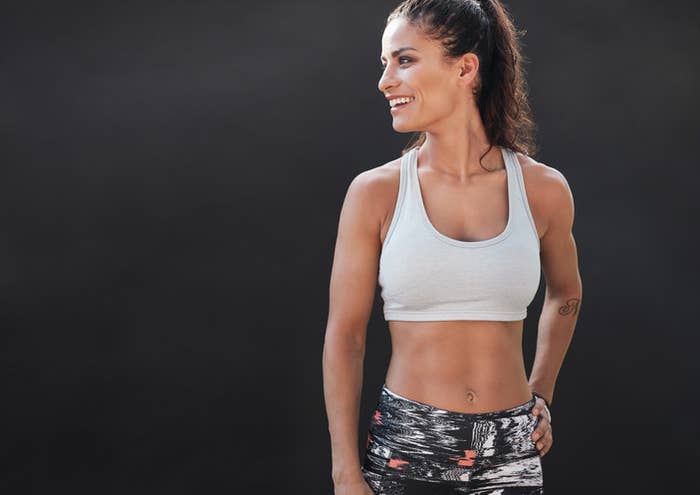 Well, Selorm and Kelsey agreed to post photos of themselves posing just like an Instagram fitness model for an entire week.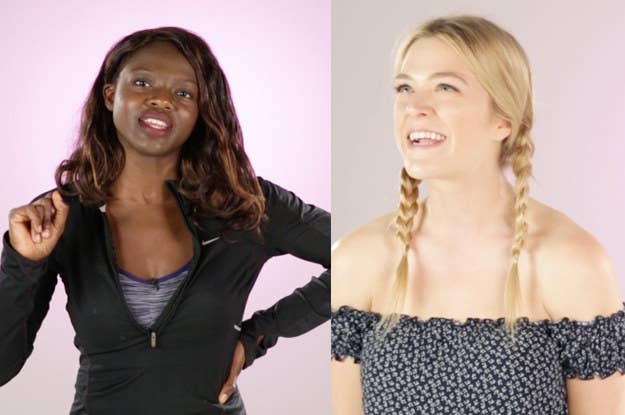 Selorm's motivation was to encourage more body positivity within herself and in her social posts.
Meanwhile, Kelsey was hesitant about showing her body a ton on Instagram, but was down for this little experiment.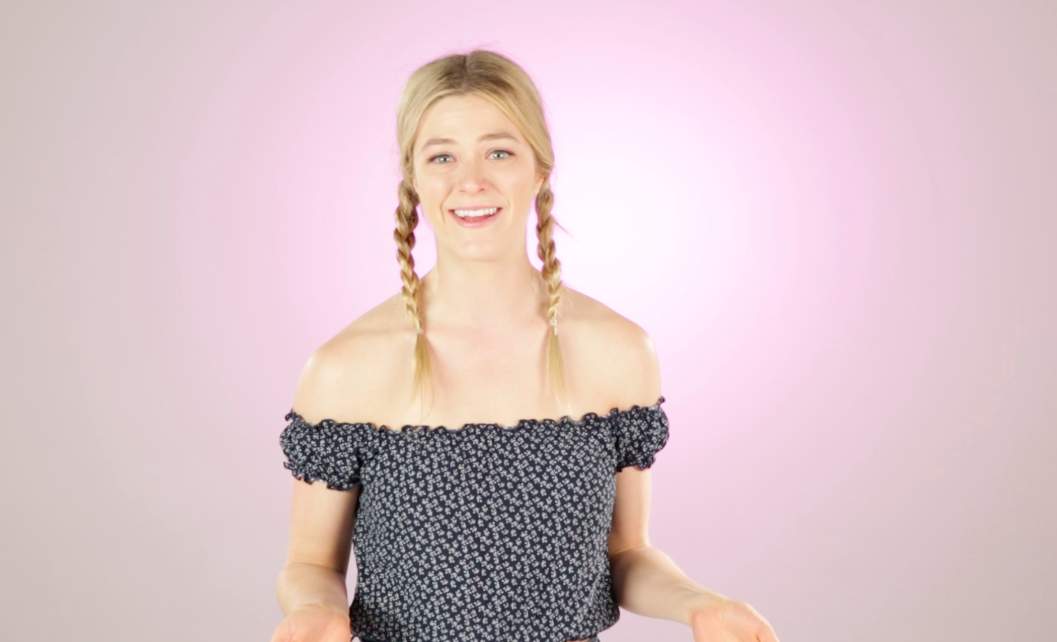 The ladies brought in Instagram fitness model Anna Victoria, who presented them with five challenges to take their IG fitness game to the next level.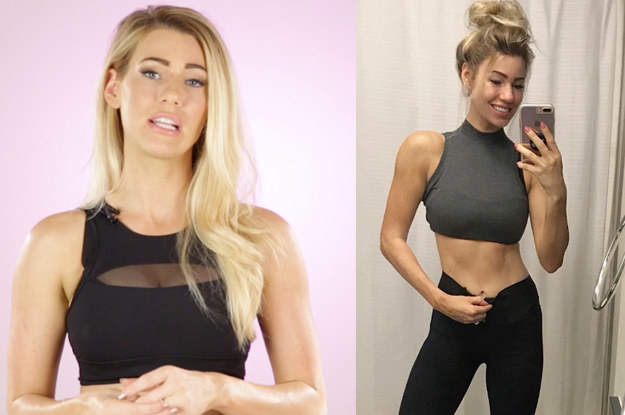 Earlier this year, Anna Victoria shared this split-screen photo of herself standing vs. sitting in a relaxed pose.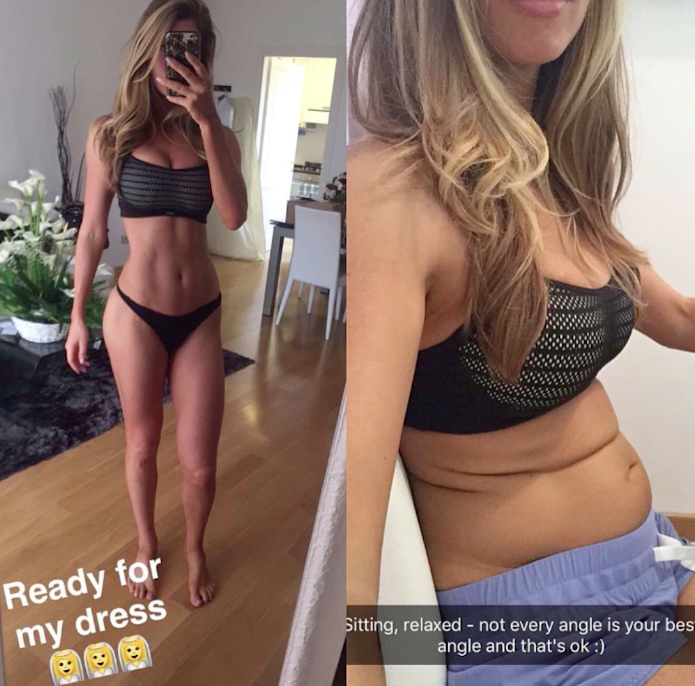 They got right to business with their first task.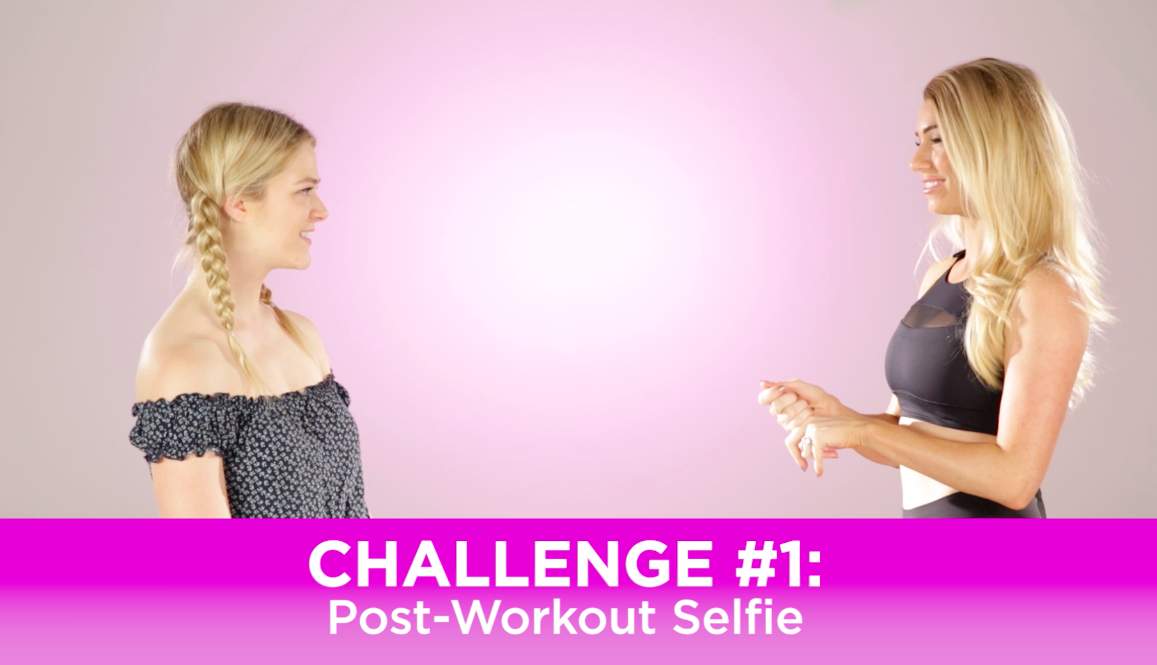 Selorm had trouble with lighting after her nightly workout, and Kelsey struggled with striking just the right (sweaty) pose.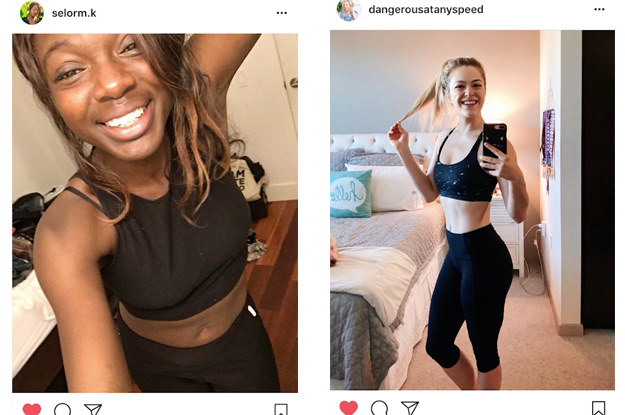 Then came their next challenge.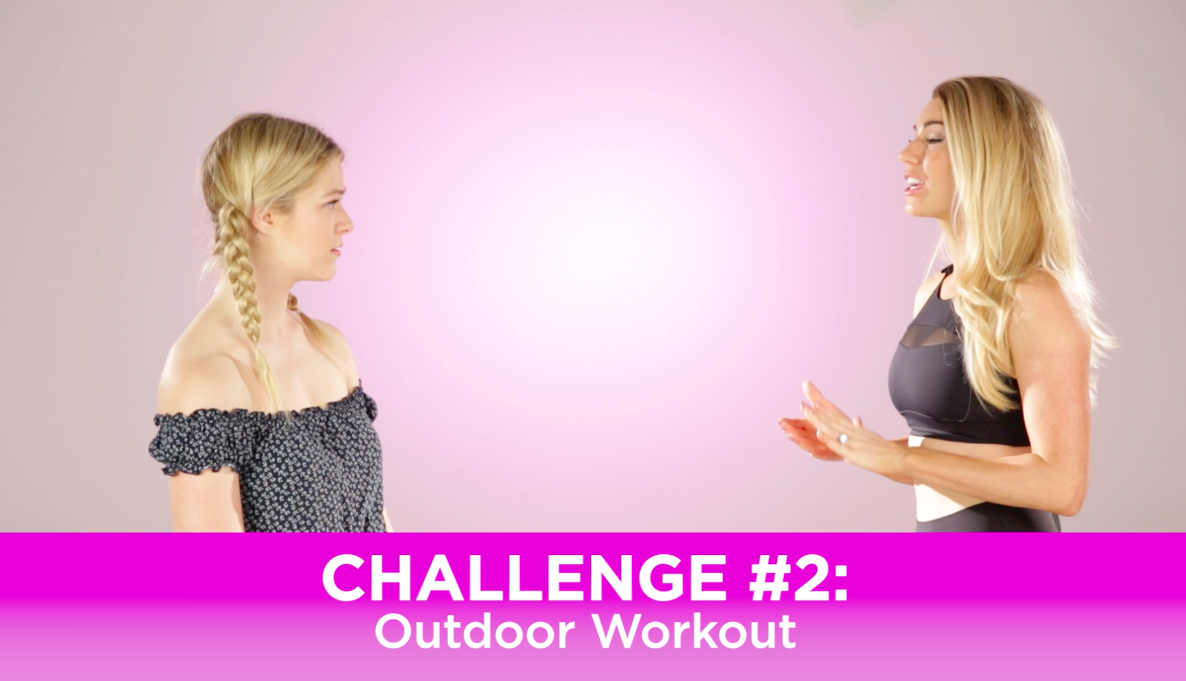 Both their fur babies were included in these photos and, tbh, kind of stole the spotlight in this challenge.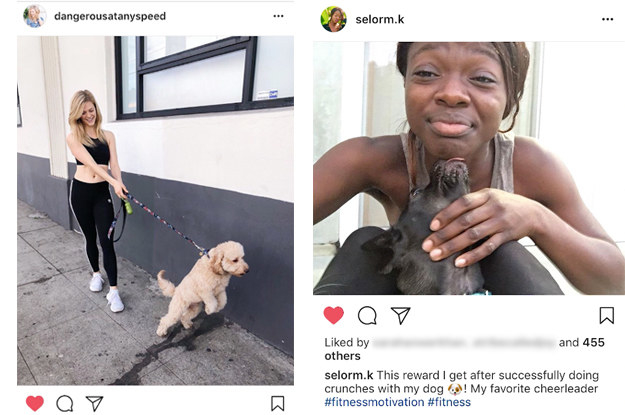 Which brings us to Anna Victoria's third challenge...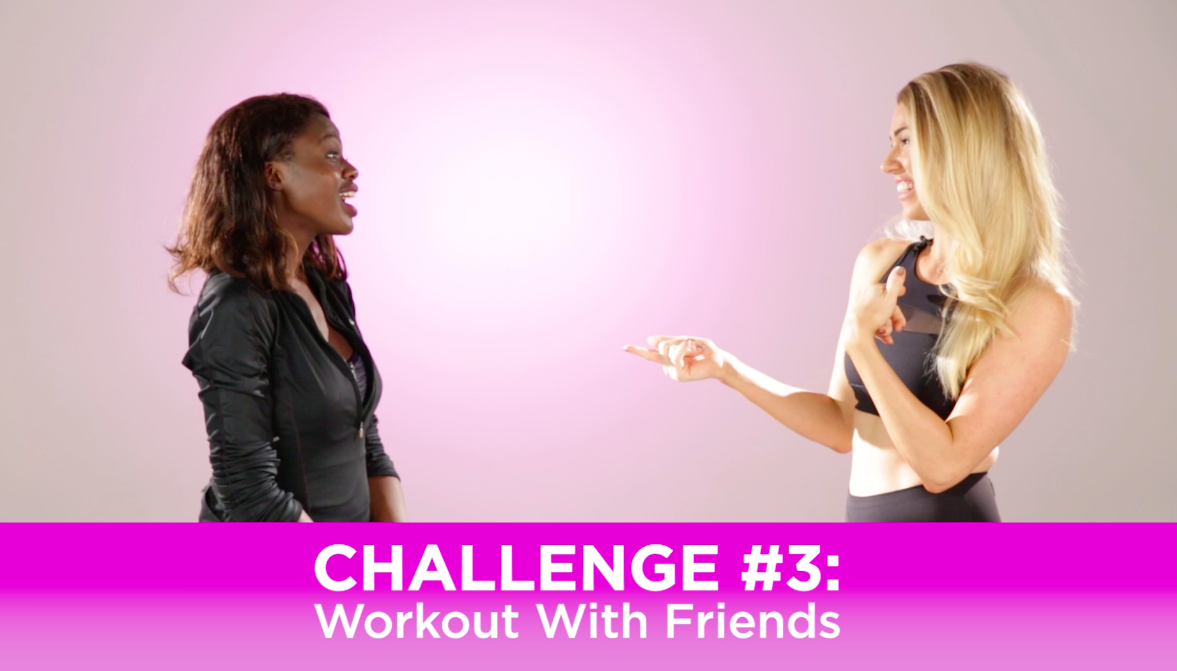 The trio pulled off a "medium-sweaty" workout right smack in the middle of the workday.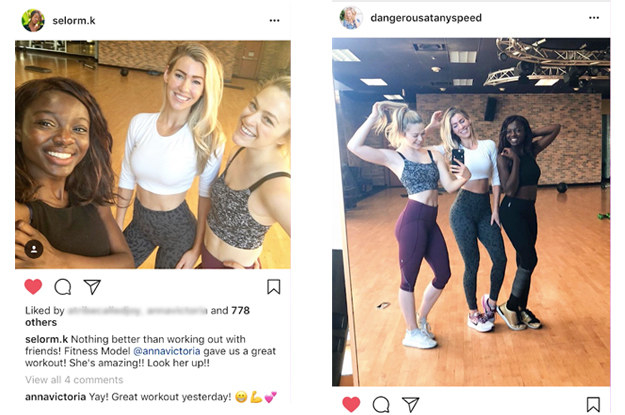 Things got a little trickier with their next challenge.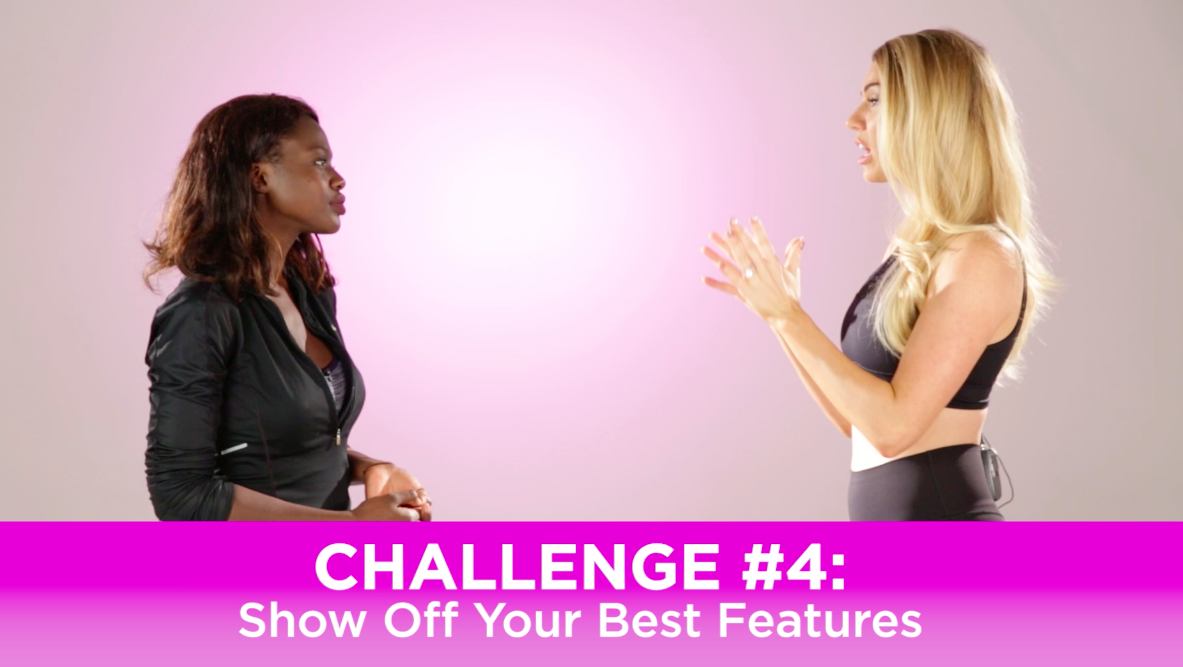 Kelsey said she got really good vibes after posting the photos and opening up the conversation about physical health. Meanwhile, Selorm realized that it's so much easier to identify parts of your body that you hate rather than love.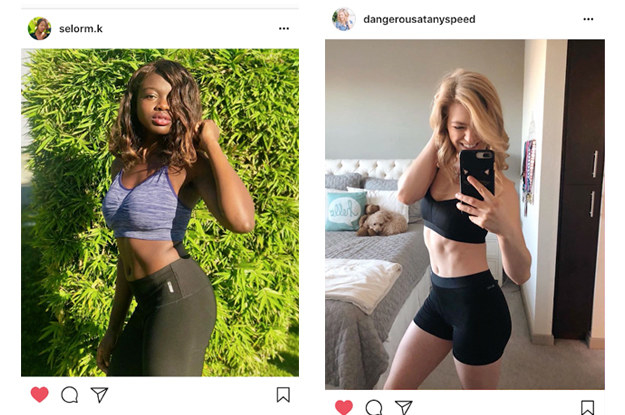 And last, but not least, came their final challenge.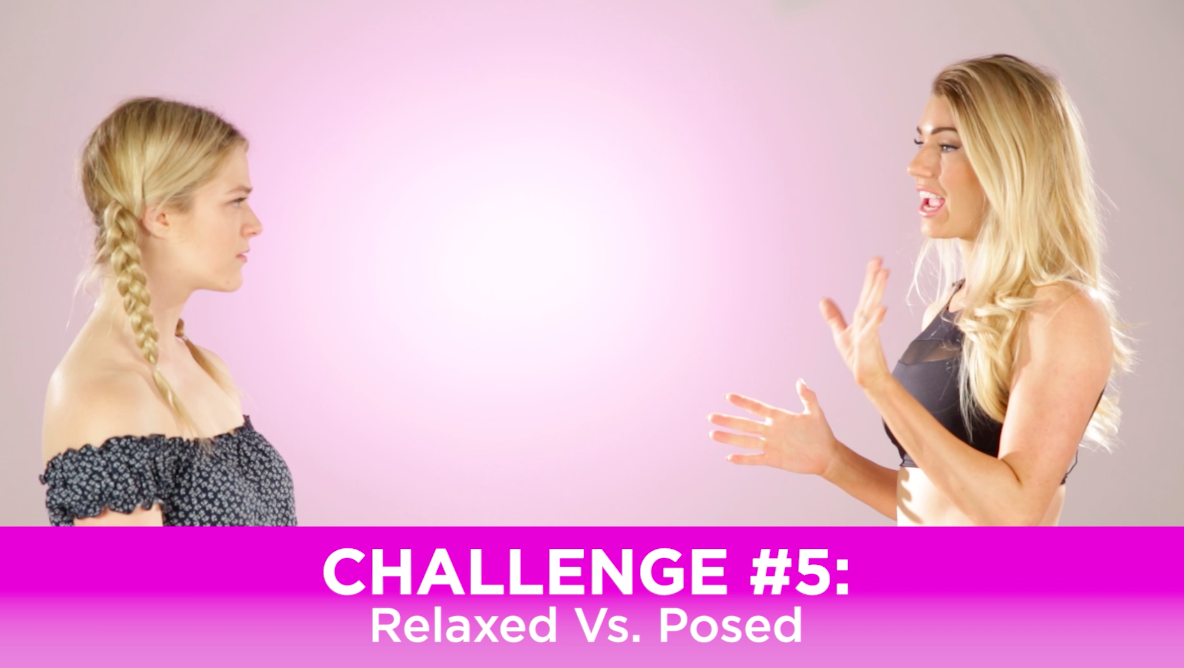 Interestingly enough, Kelsey found it difficult not to pose.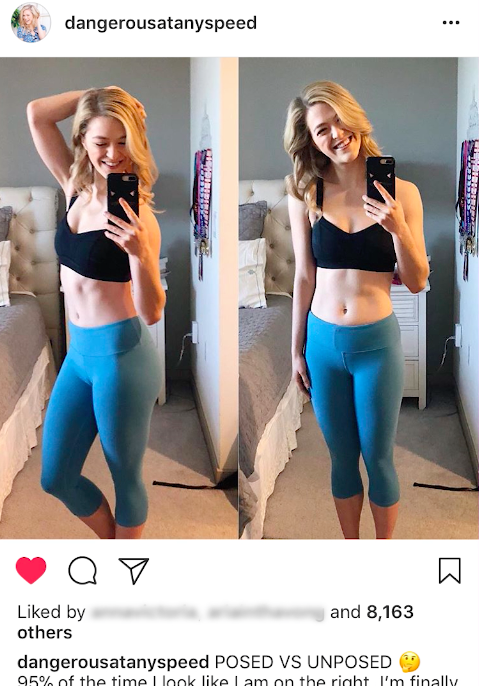 And Selorm really wanted to keep this shot as authentic as possible.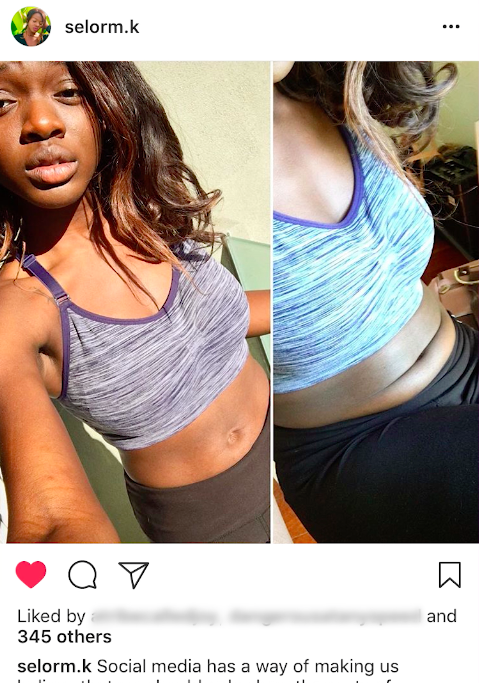 When all was said and done, the ladies realized that sharing their fitness journey really made them feel empowered and connected to their followers.