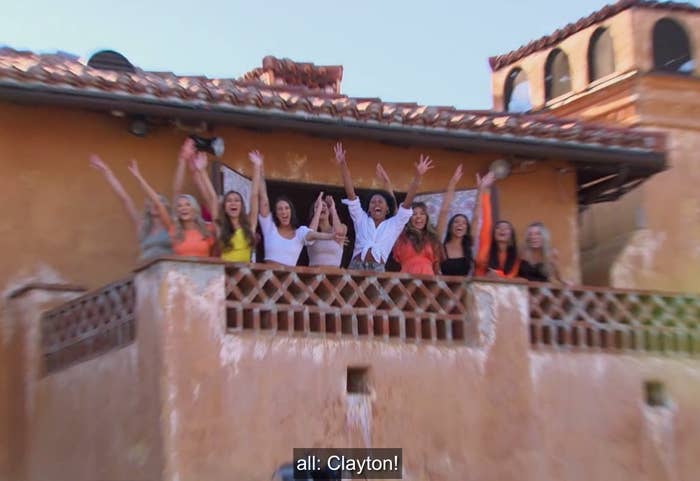 The episode starts off with Rachel, a pilot, reading the very first group date card.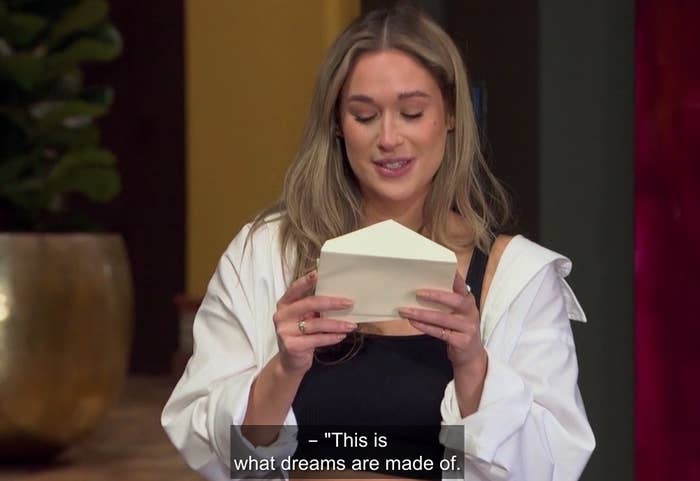 Then the gang went on a true nightmare of a group date: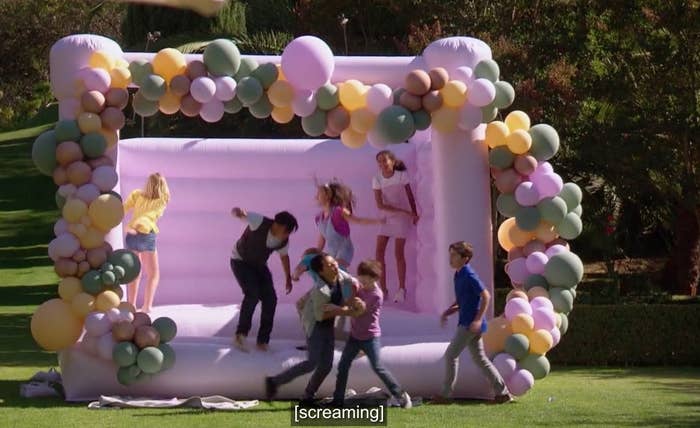 This is NOT what dreams are made of.
But the women put on their big-girl pants and pretended to be excited.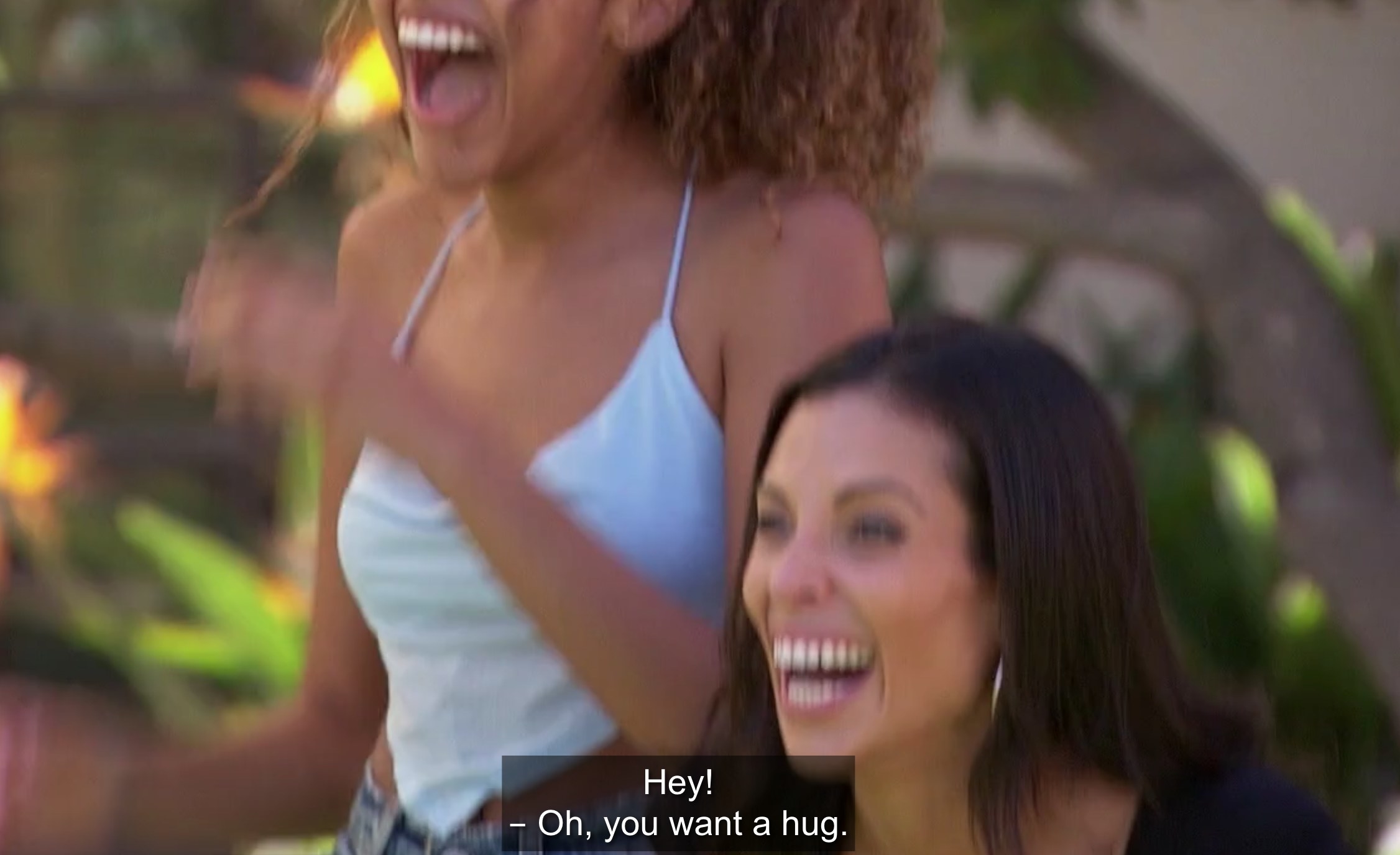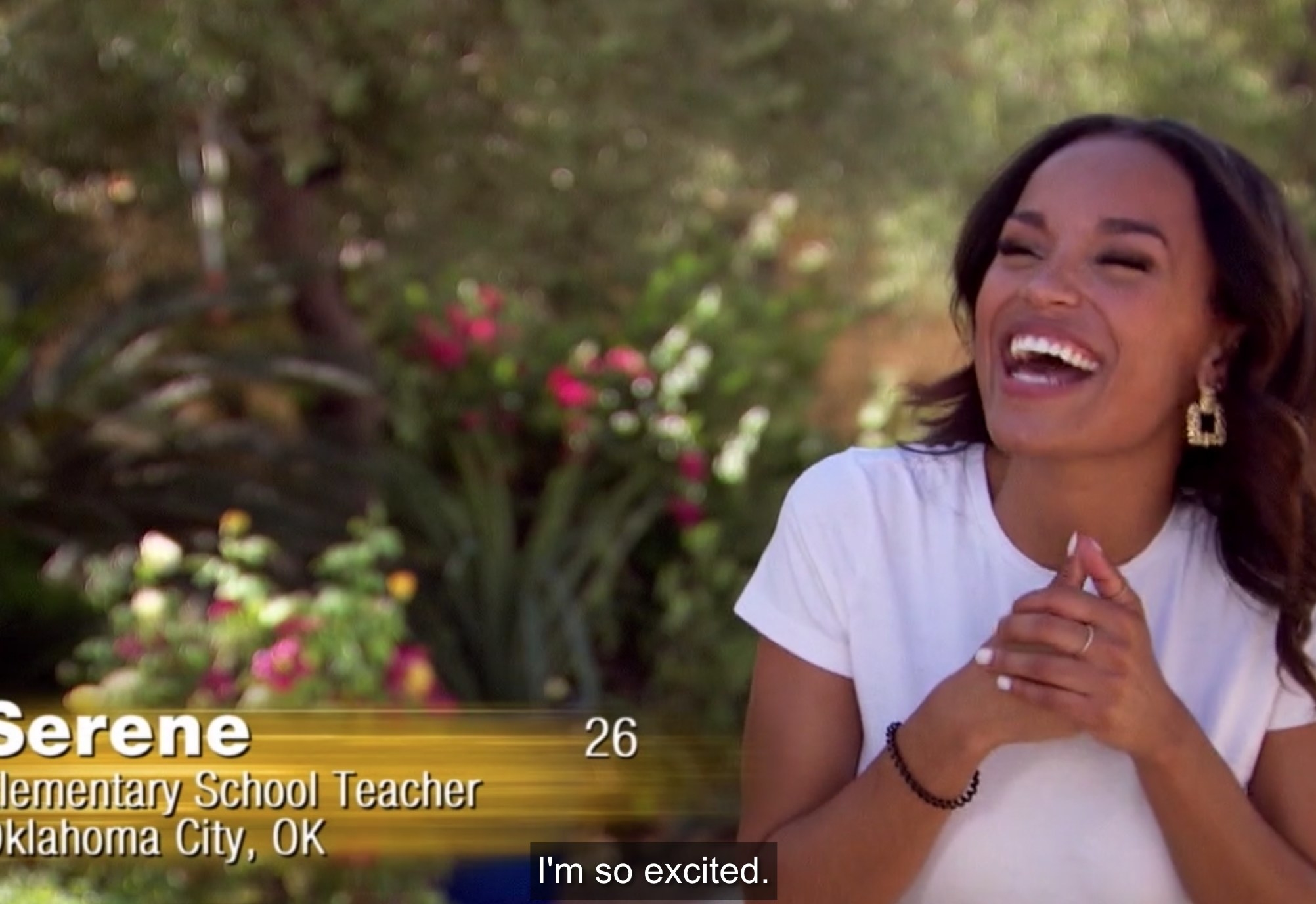 All the women except Cassidy, that is.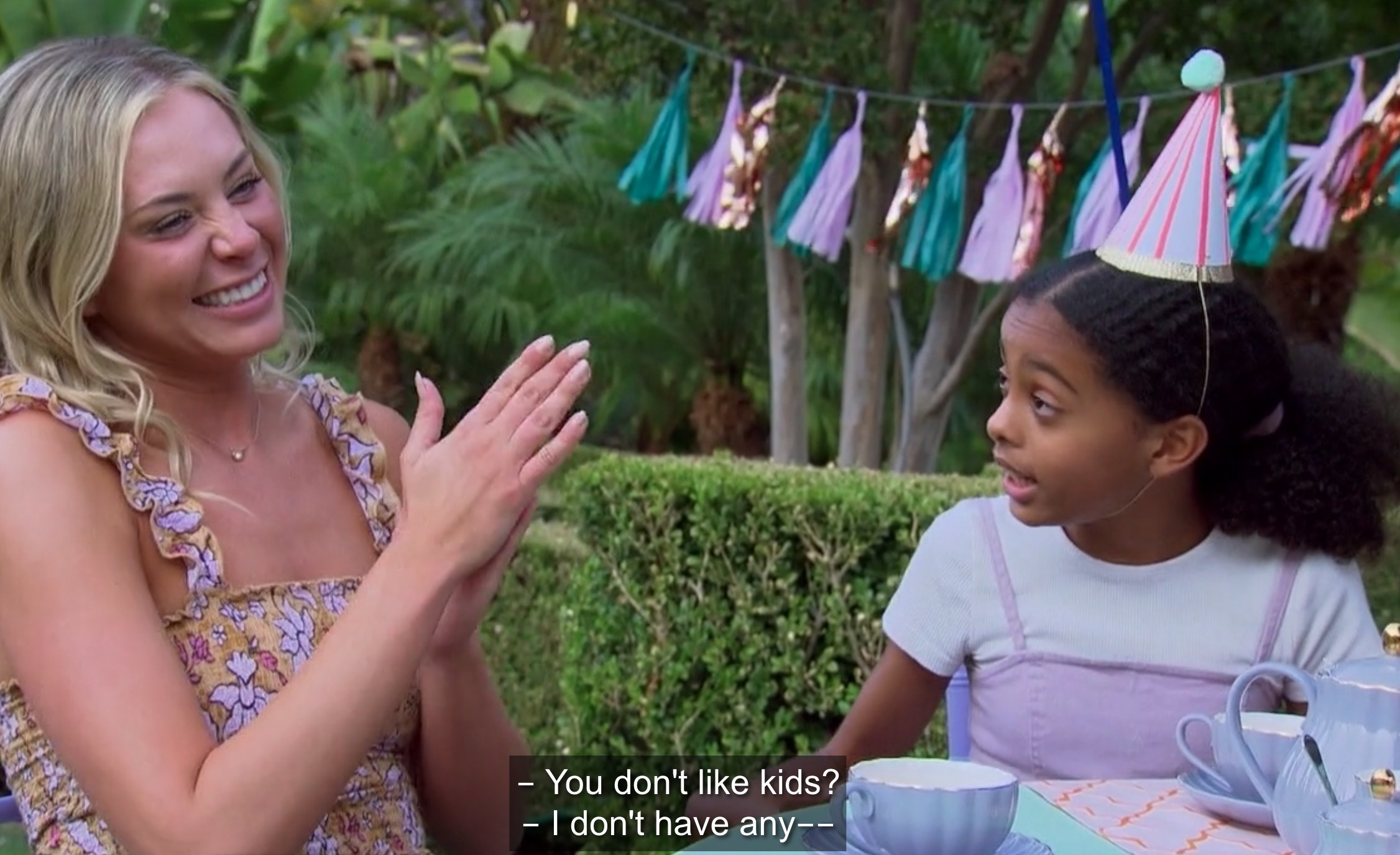 Cassidy dropped the birthday girl's cake on the ground and then straddled Clayton in the pool.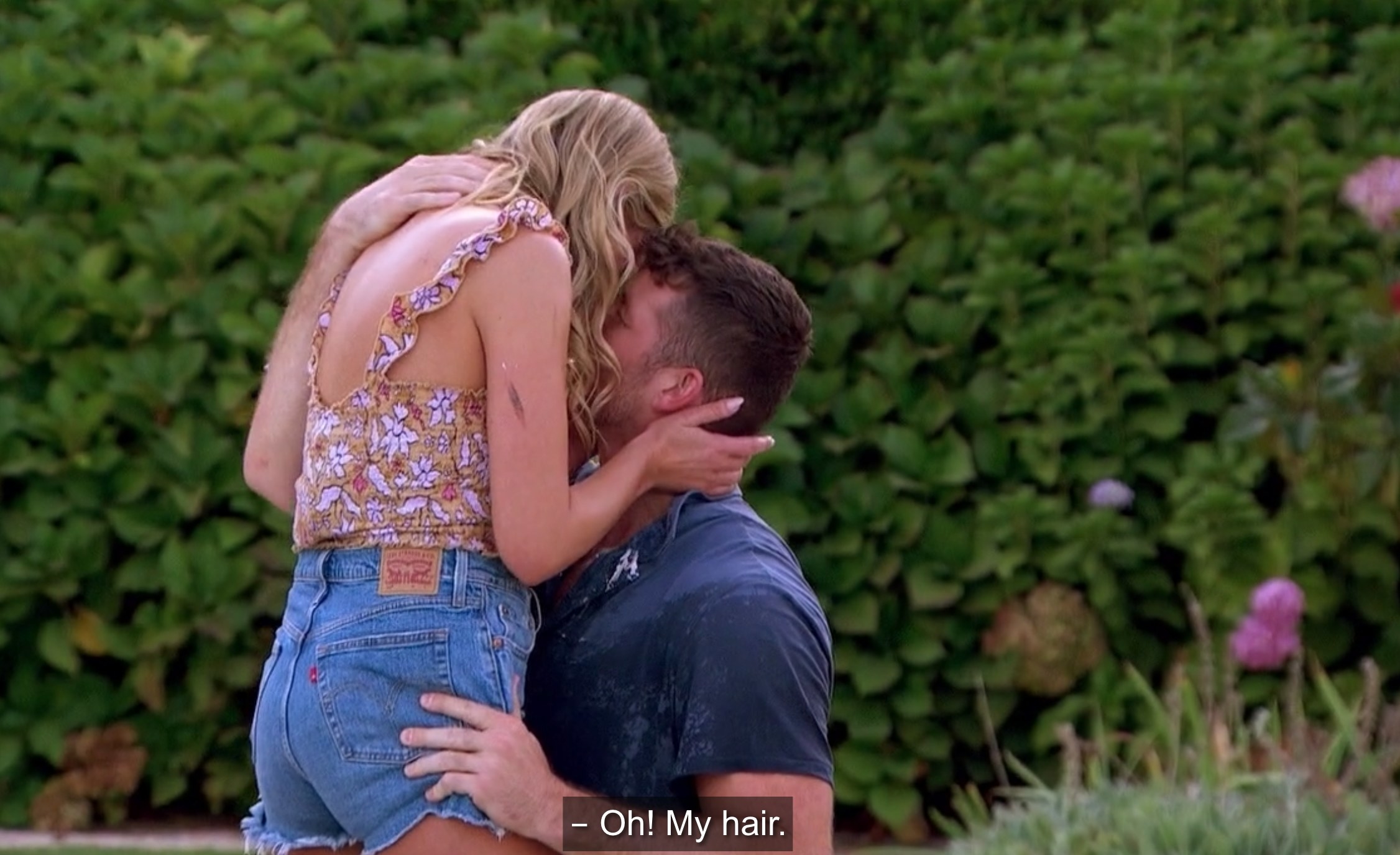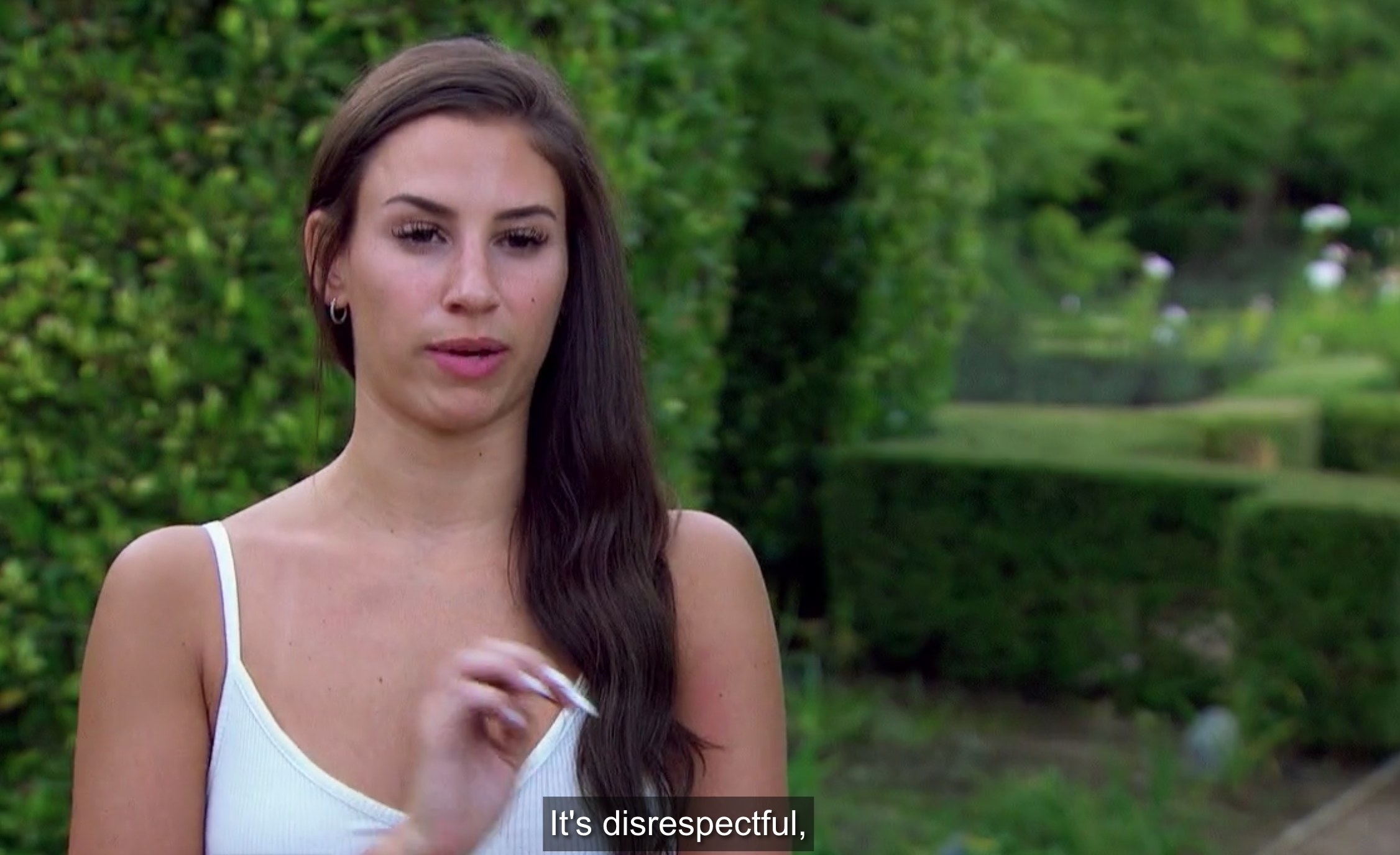 The women confronted Cassidy about her rude behavior, to which our queen said:
Of course, Cassidy got the Group Date Rose.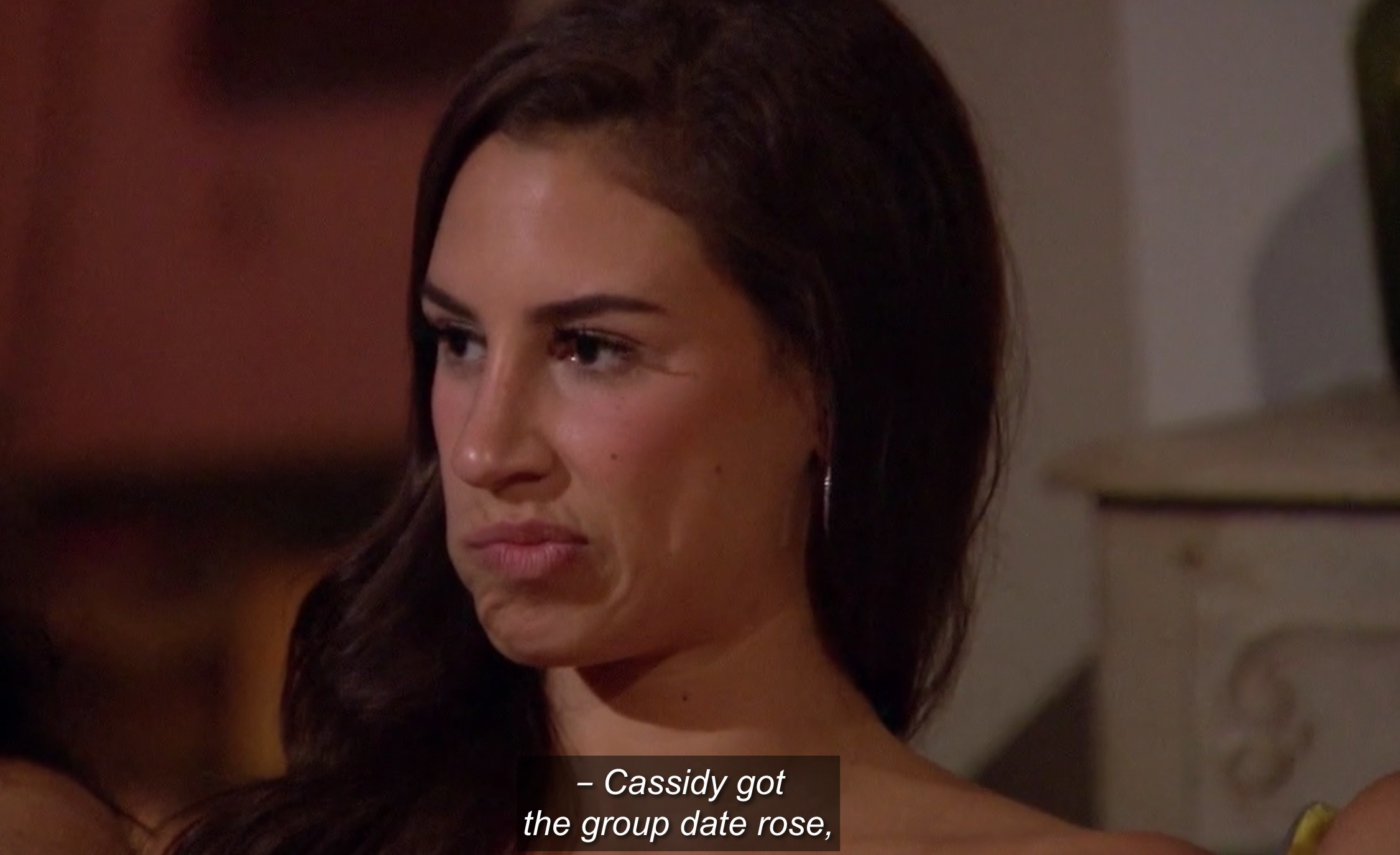 Which solidified her position as Most Hated in the house.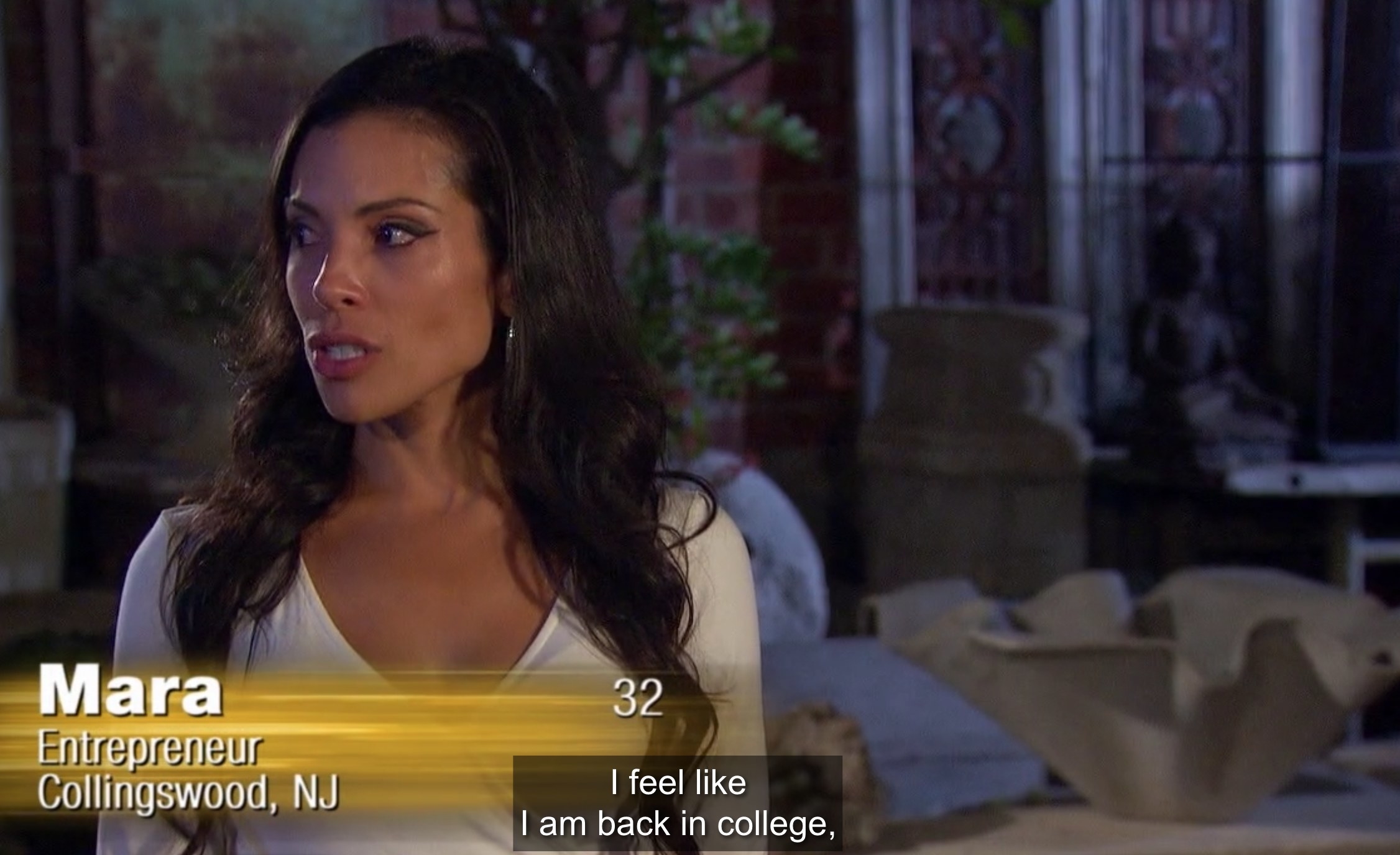 The next day, Clayton took Susie on a one-on-one helicopter and dinner date.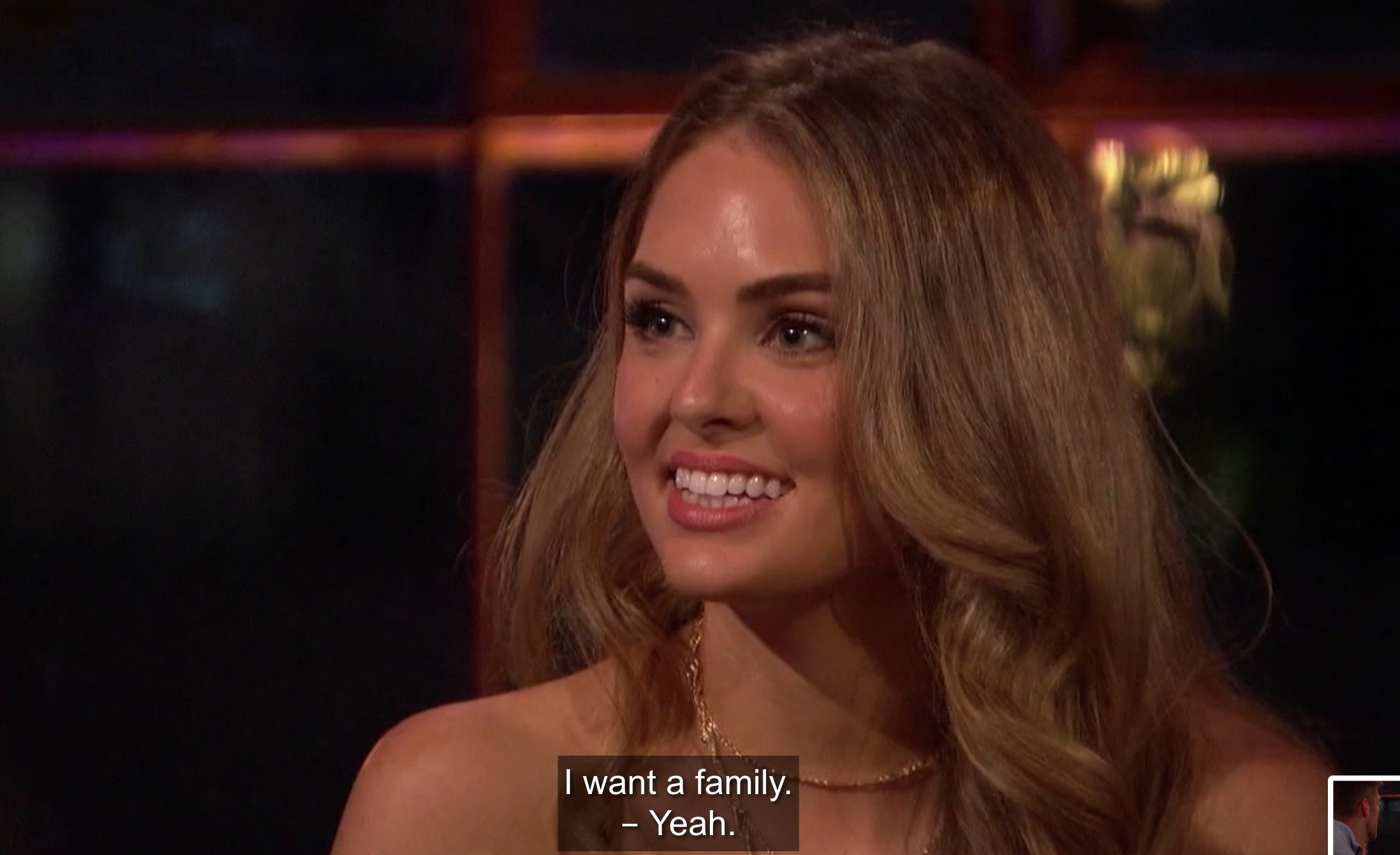 Time for the next group date! Clayton and the gang played Never Have I Ever, hosted by comedian Ziwe.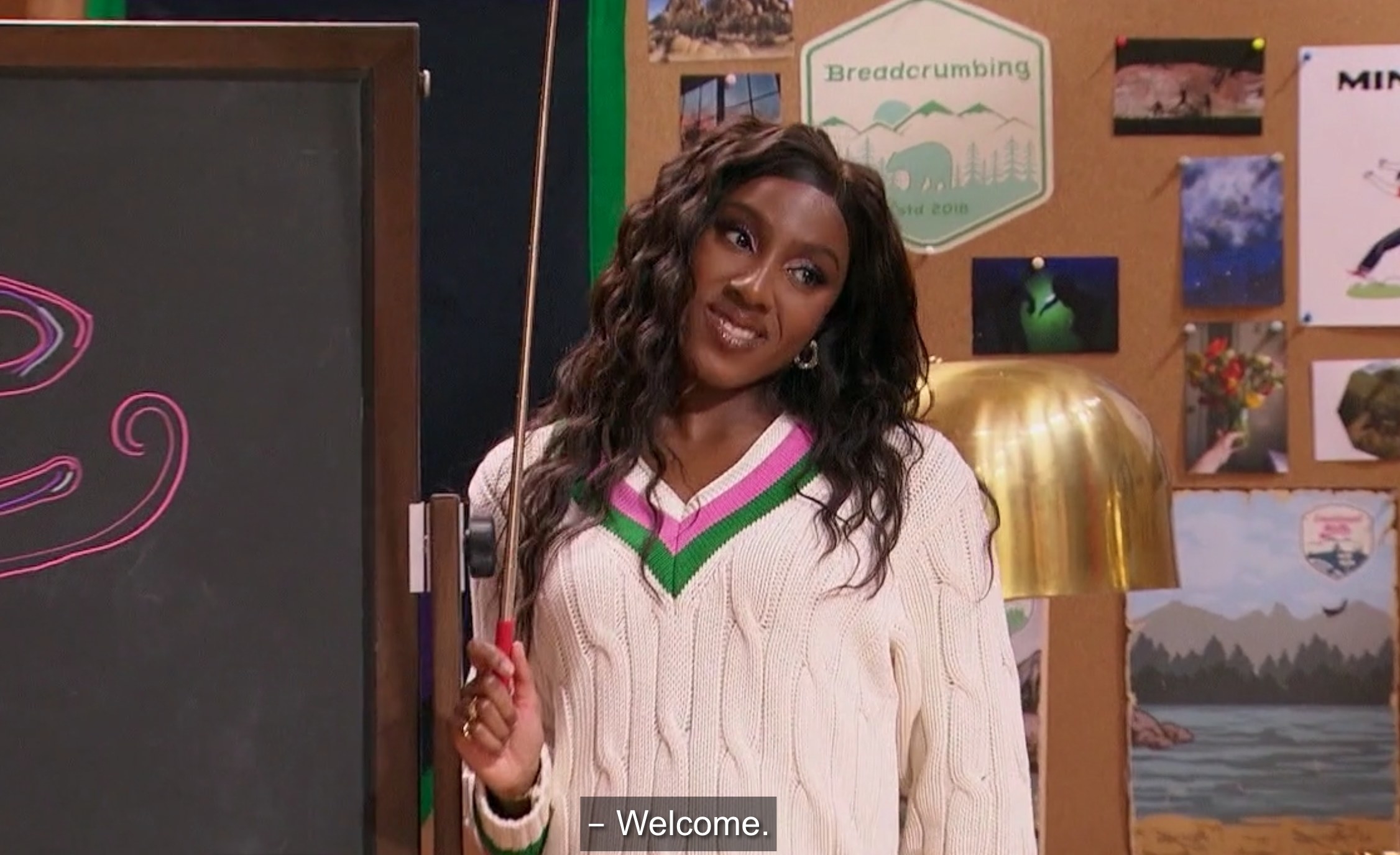 We found out who has sent nudes.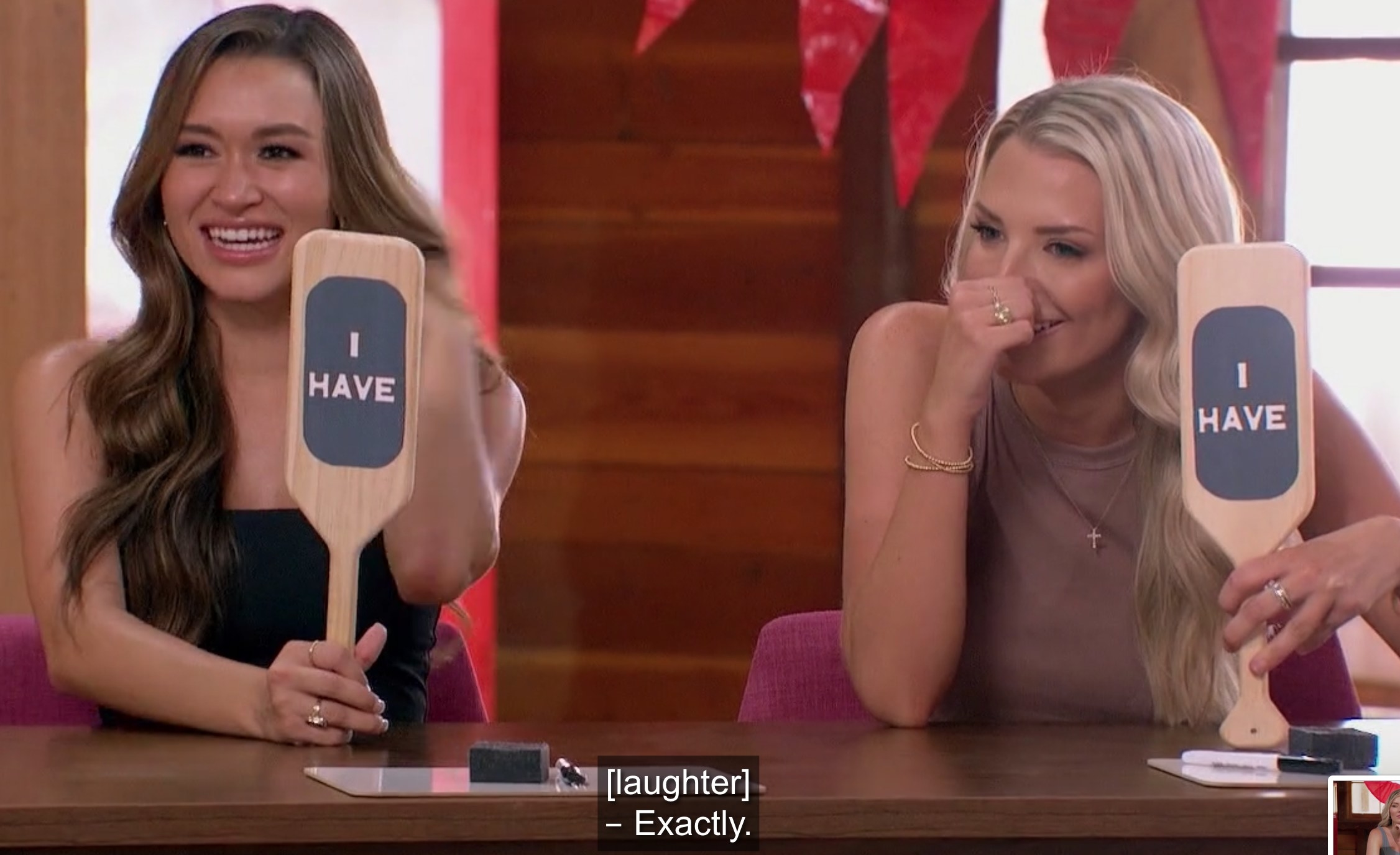 We found out who has faked an orgasm.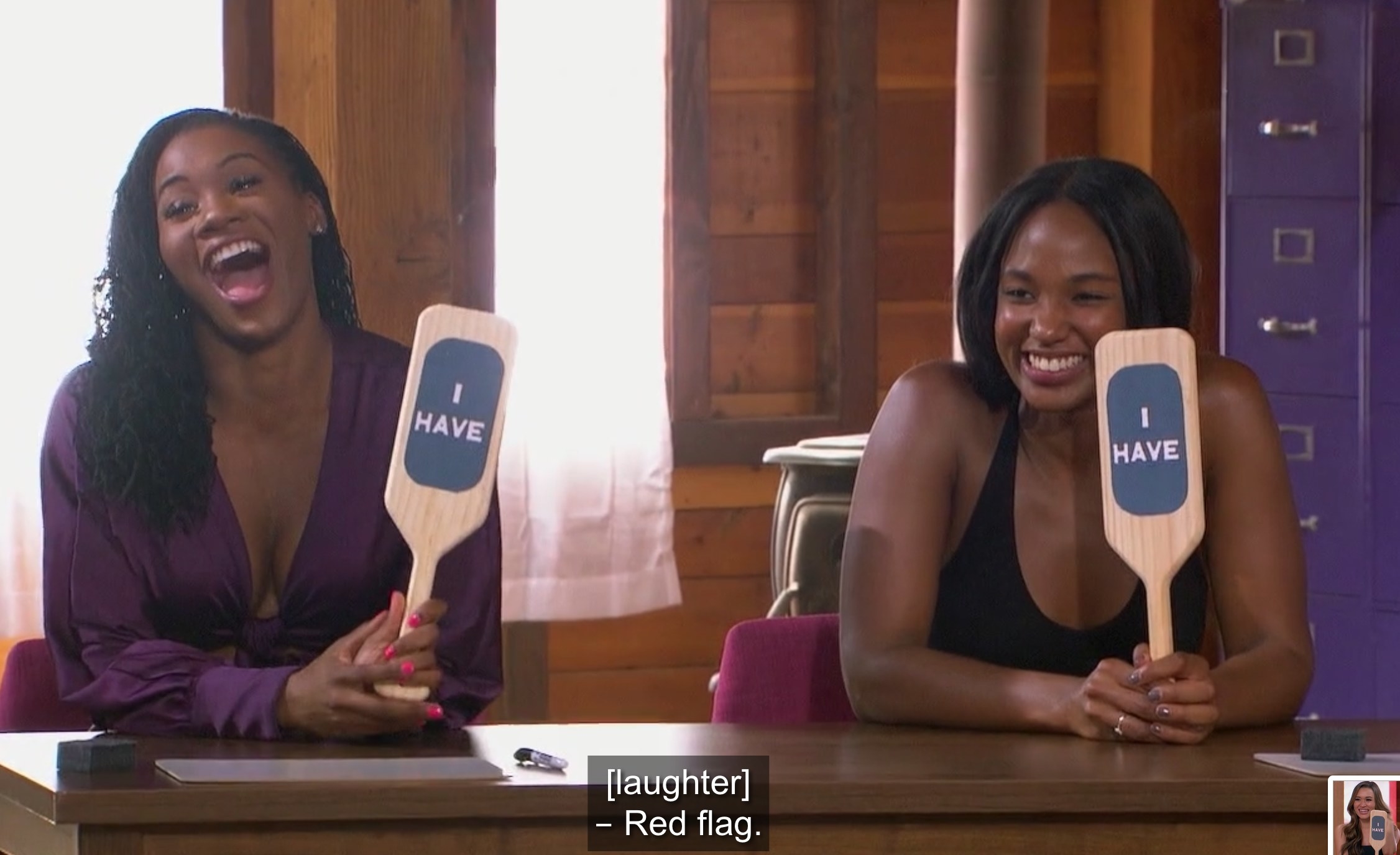 And we found out that Shanae's alter ego is named Shanae-Nae and she has ARRIVED.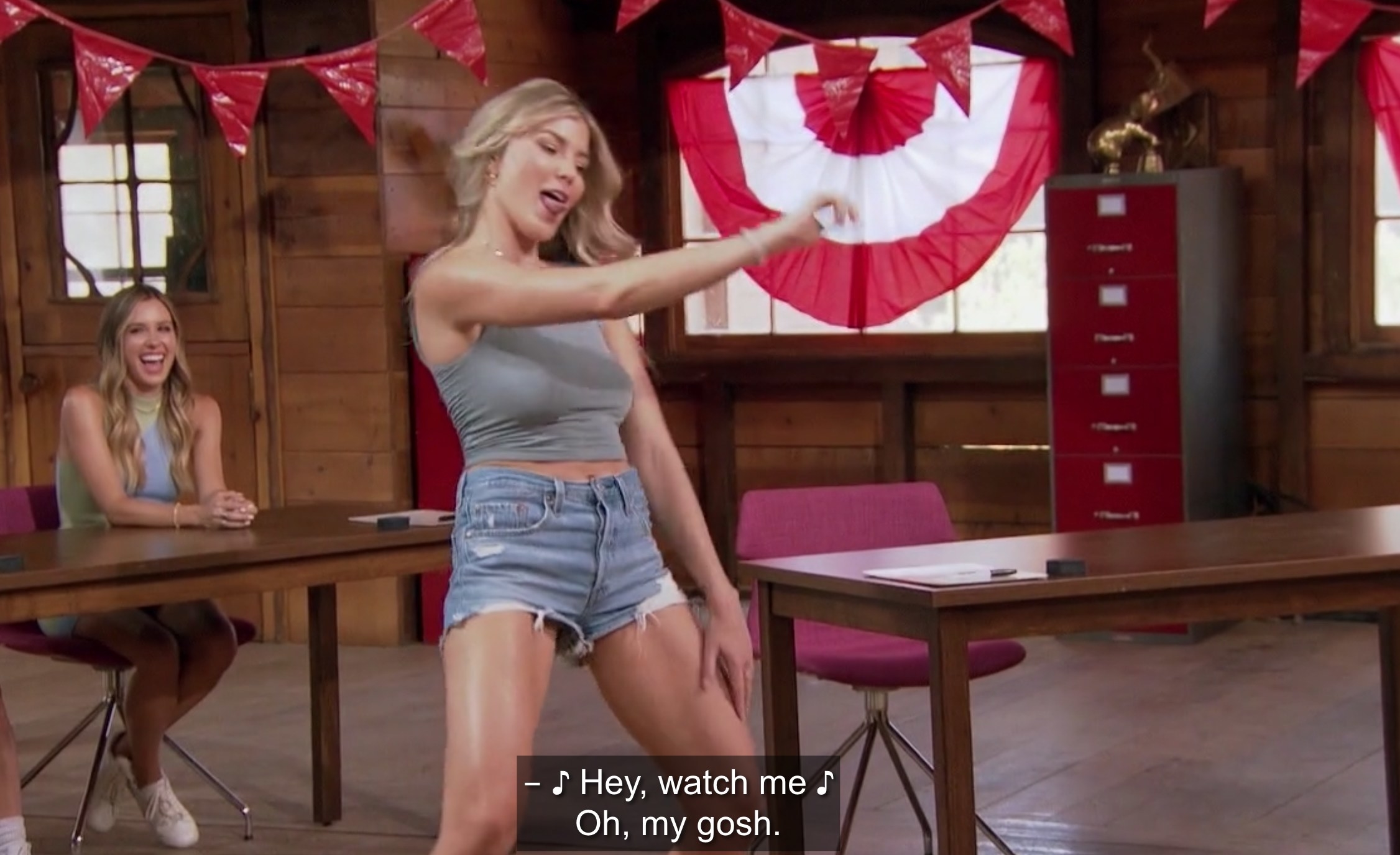 Then they raced through an obstacle course of challenges including, but not limited to, a Slip 'n' Slide...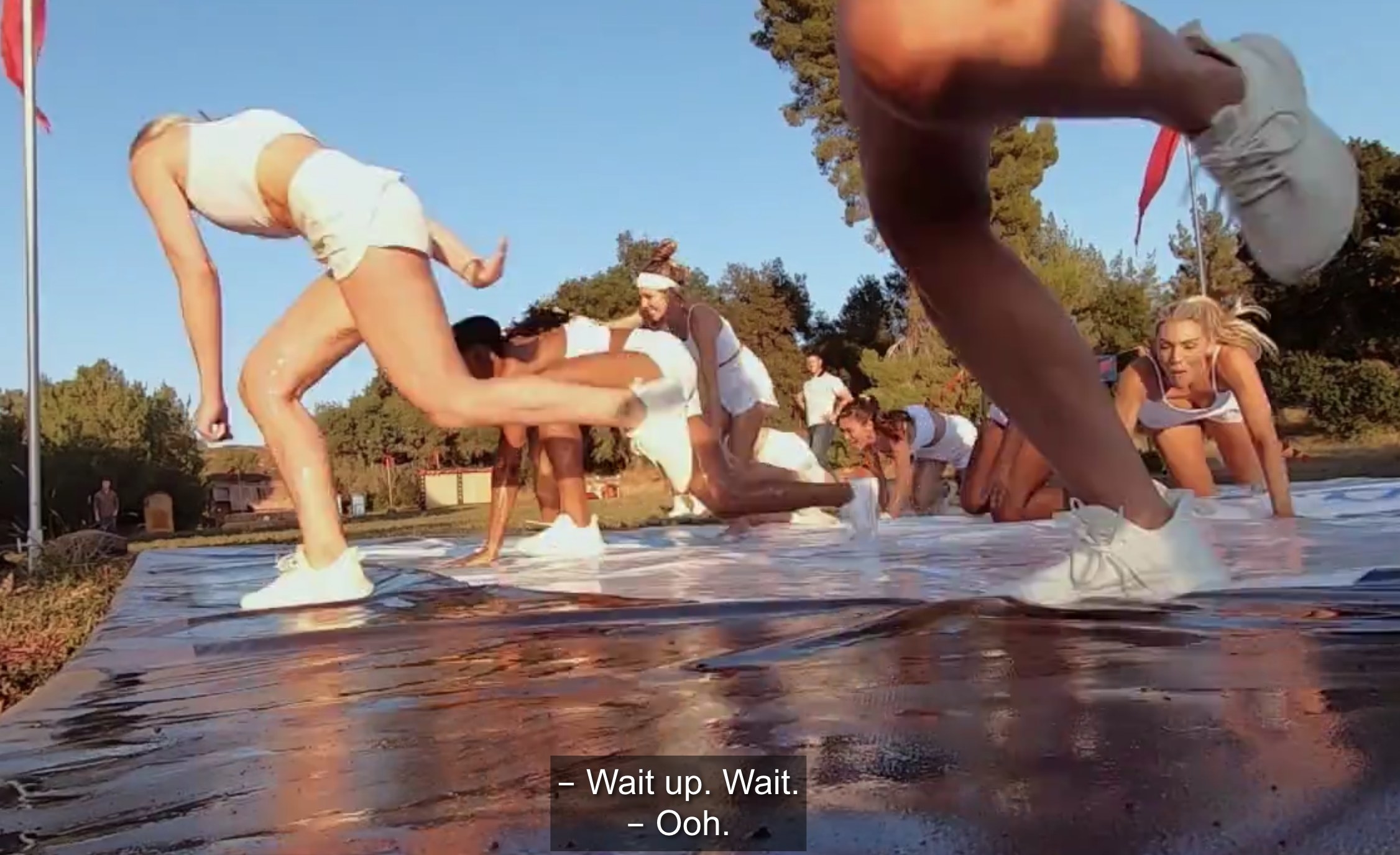 A milk-chugging contest?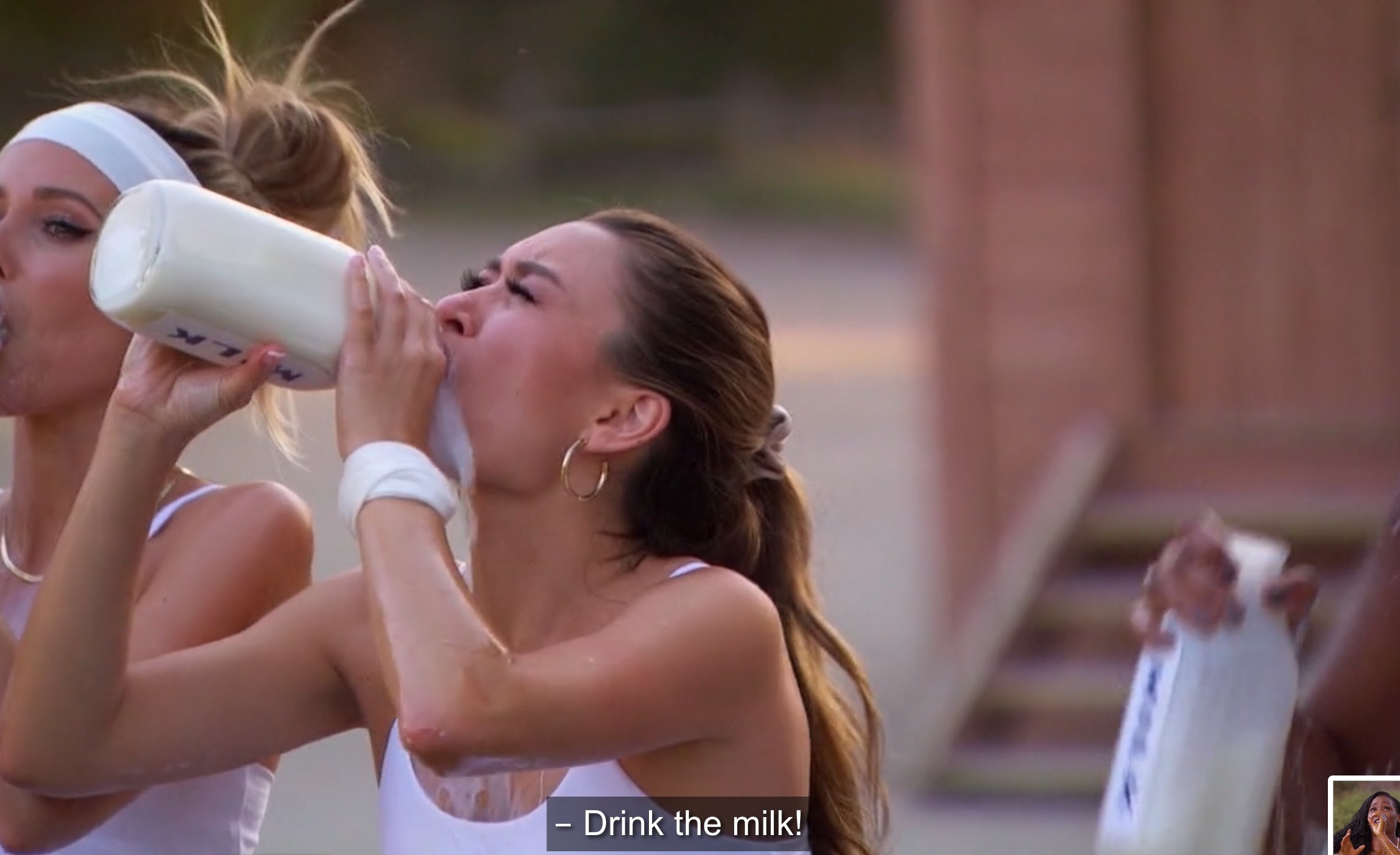 Like...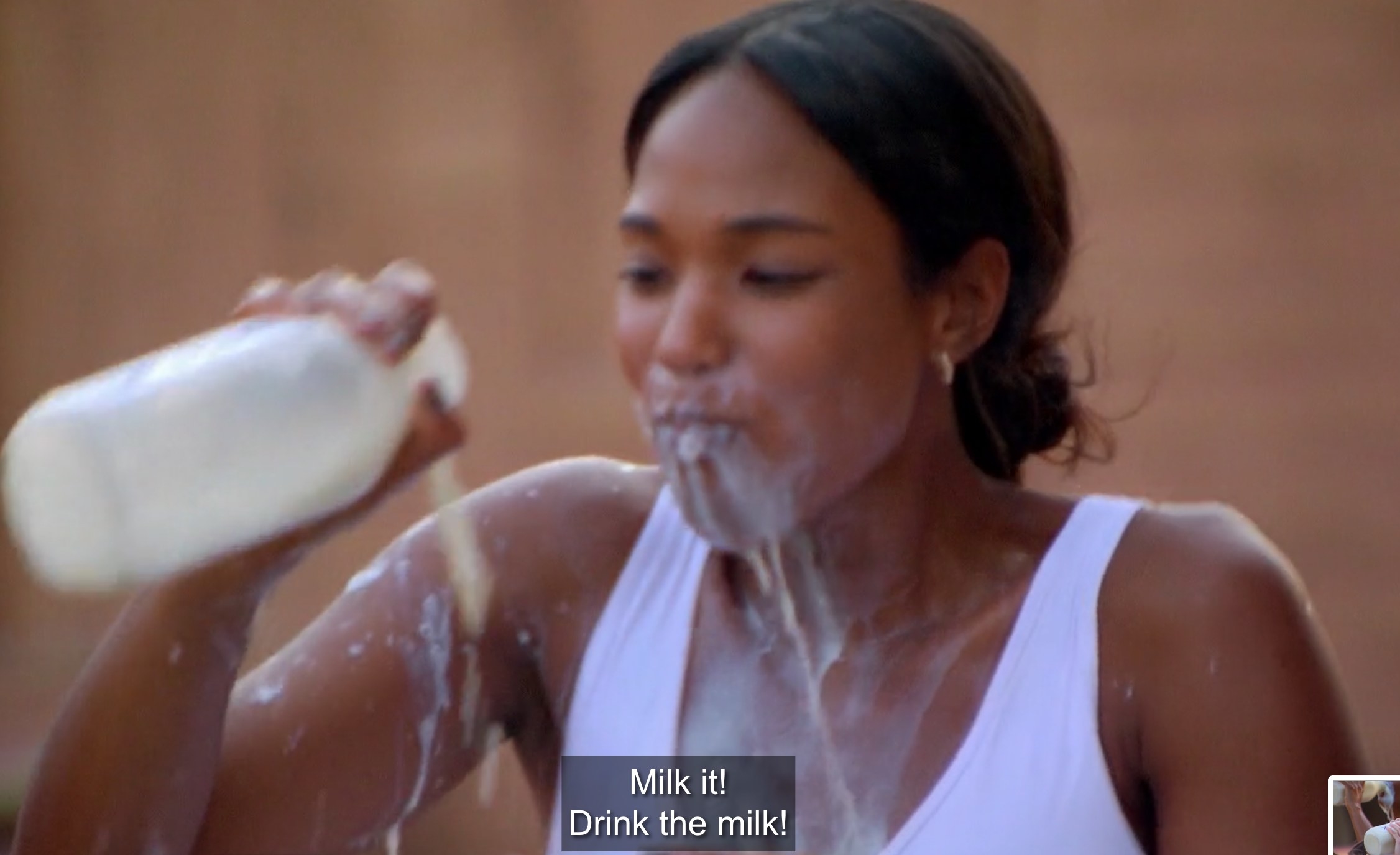 And a "the floor is lava" situation.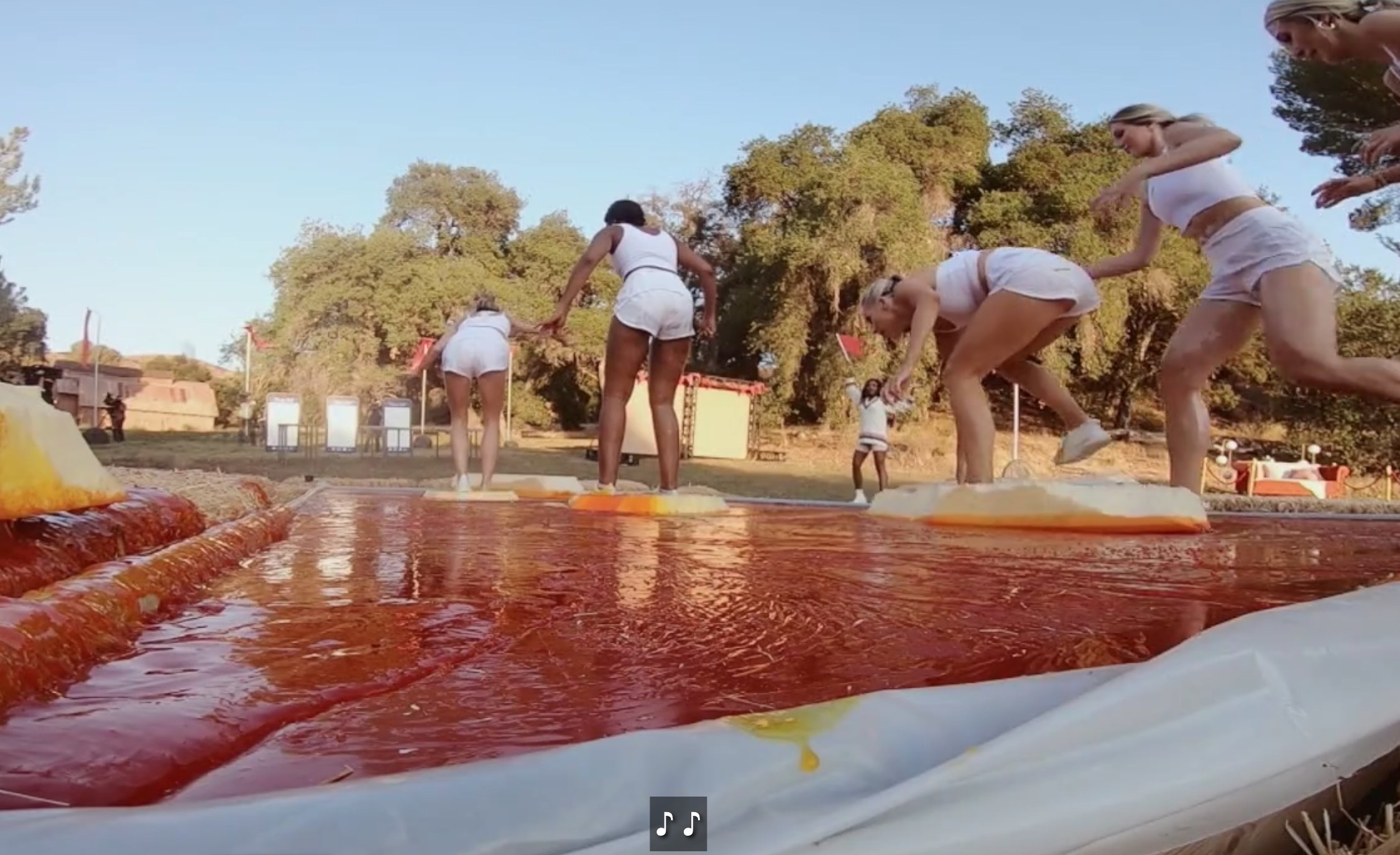 In the end, Sarah won and earned the Group Date Rose.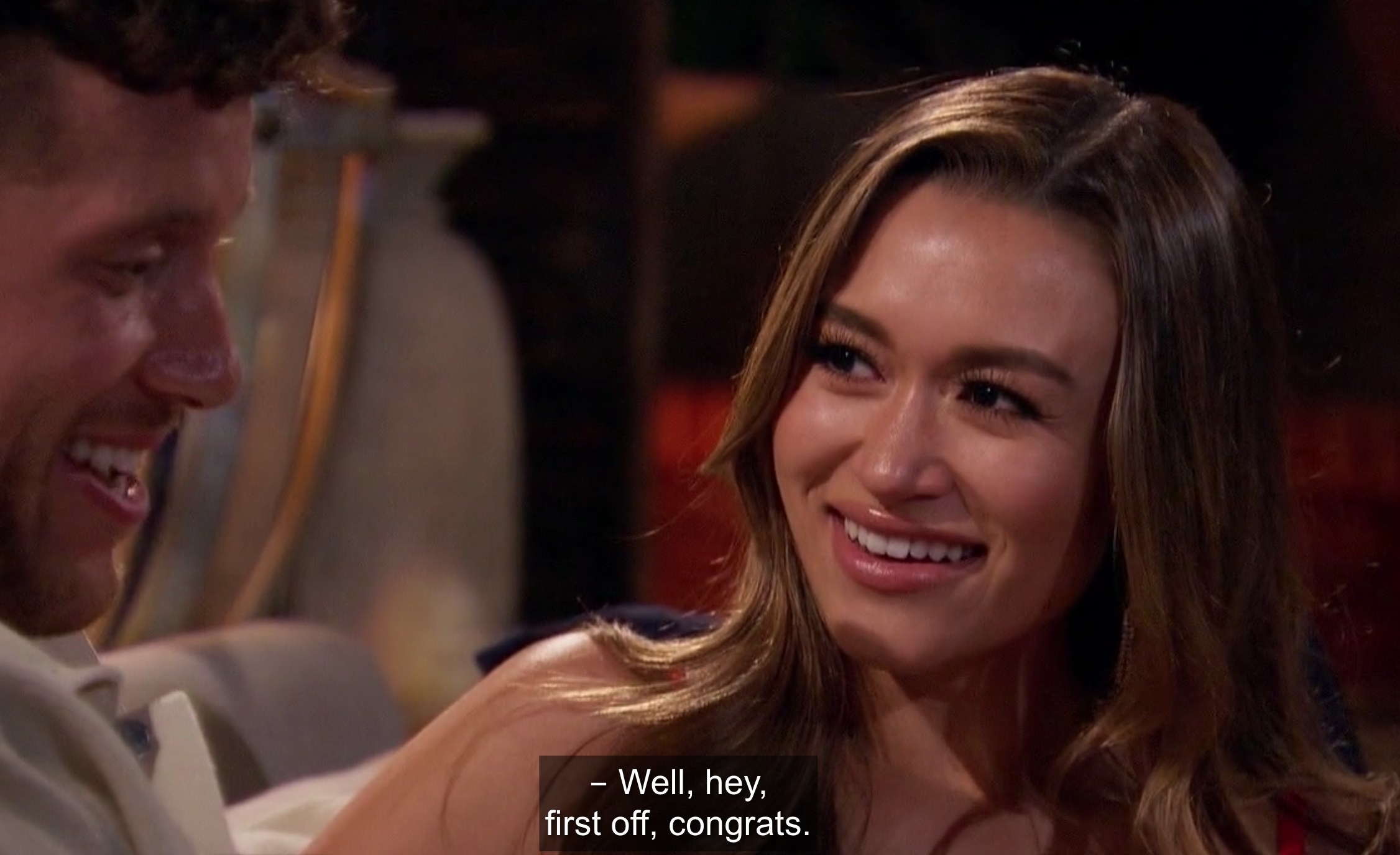 Shanae-Nae was not pleased.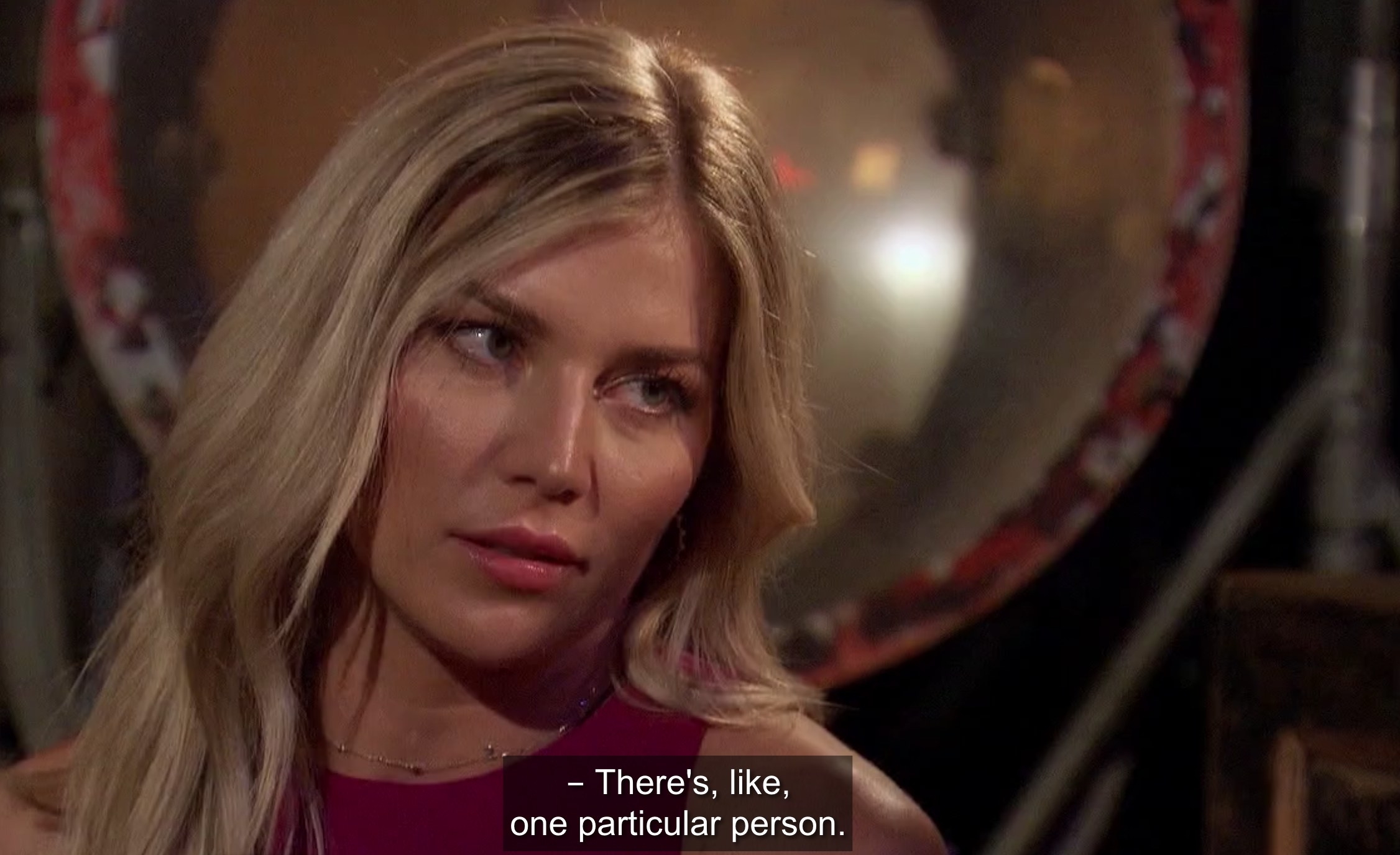 Elizabeth then demanded an apology...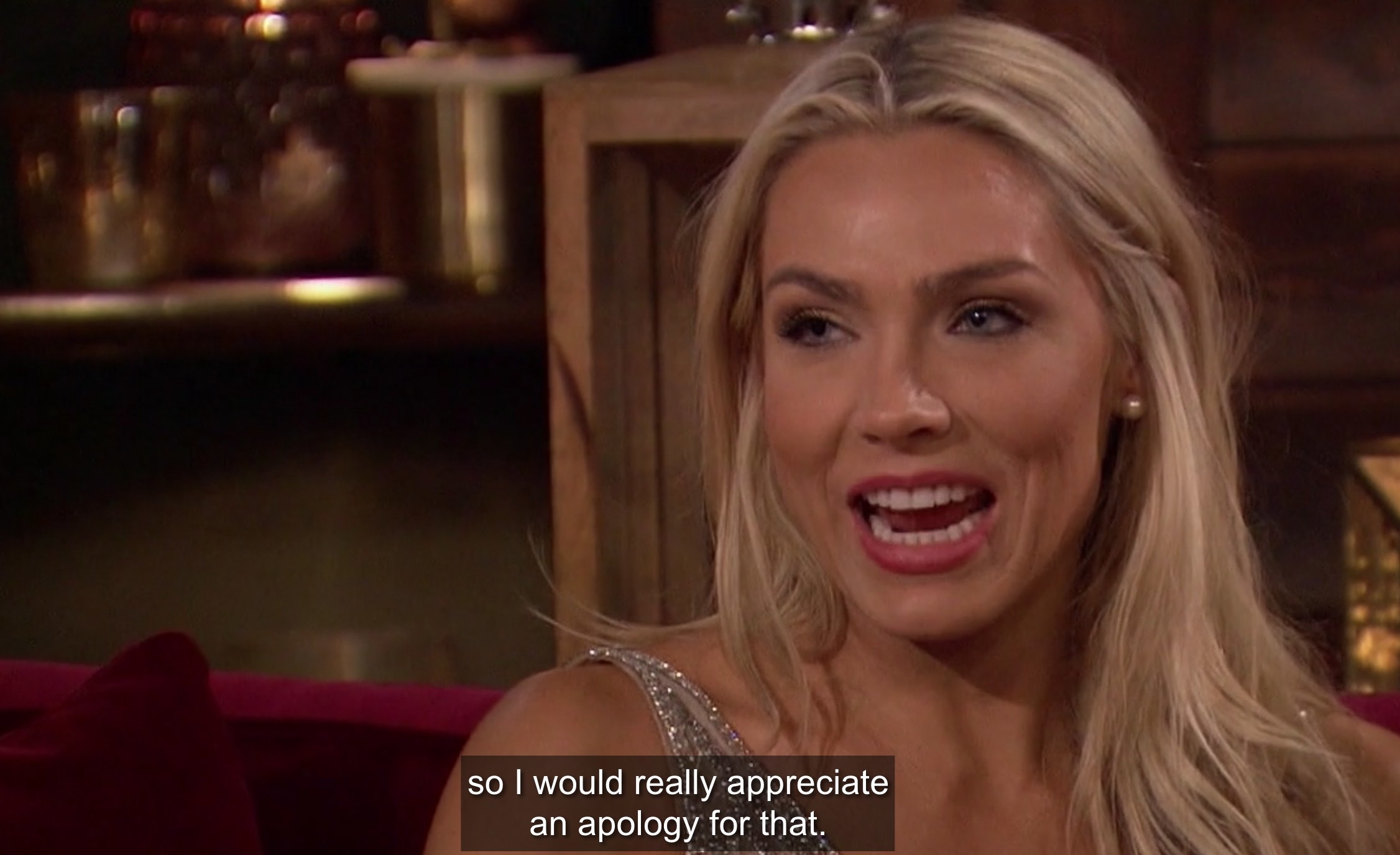 But that drama was put on hold when Sierra dropped a BOMB about Cassidy.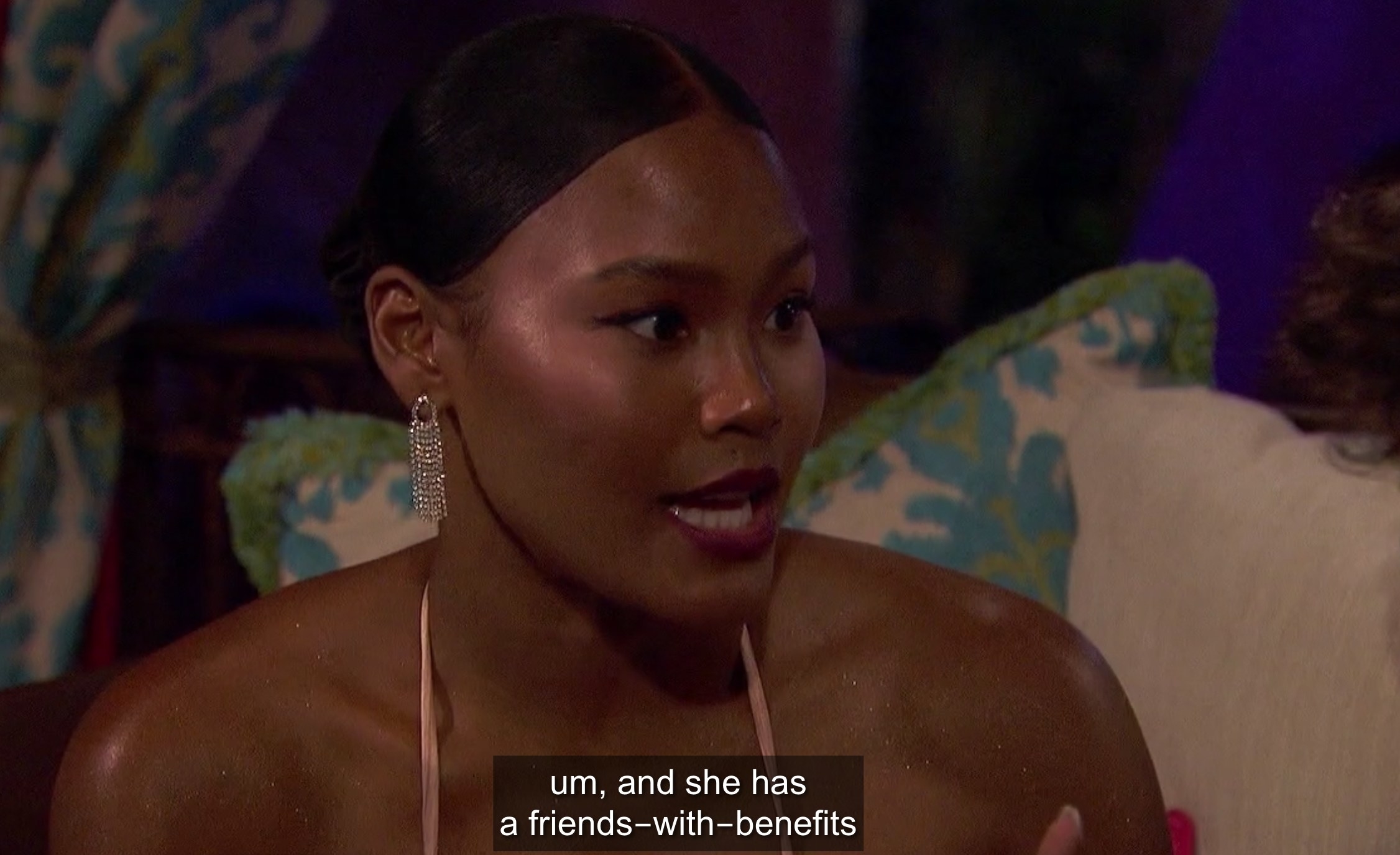 And we were left with the cliffhanger to end all cliffhangers.