1.

Via Pierre-Yves Babelon / Getty Images

Via Pierre-Yves Babelon / Getty Images

Via Richard Leo Johnson / Getty Images

Via Richard Leo Johnson / Getty Images

Via Lived In Images / Getty Images

Via Lived In Images / Getty Images

Via H. Armstrong Roberts/ClassicStock / Getty Images

Via H. Armstrong Roberts/ClassicStock / Getty Images

2.

Via Photology1971 / Getty Images

Via Photology1971 / Getty Images

Via Pete Ryan / Getty Images

Via Pete Ryan / Getty Images

Via Westend61 / Getty Images

Via Westend61 / Getty Images

Via Astronaut Images / Getty Images

Via Astronaut Images / Getty Images

3.

Via Caiaimage/Paul Bradbury / Getty Images

Via Caiaimage/Paul Bradbury / Getty Images

Via Muriel de Seze / Getty Images

Via Muriel de Seze / Getty Images

Via Simon Potter / Getty Images

Via Simon Potter / Getty Images

Via Jetta Productions / Getty Images

Via Jetta Productions / Getty Images

4.

Via MsMoloko / Getty Images

Via MsMoloko / Getty Images

Via Westend61 / Getty Images

Via Westend61 / Getty Images

Via Helena Schaeder Söderberg / Getty Images

Via Helena Schaeder Söderberg / Getty Images

5.

Via kanzefar / Getty Images

Via kanzefar / Getty Images

Via igor_kell / Getty Images

Via igor_kell / Getty Images

Via Astronaut Images / Getty Images

Via Astronaut Images / Getty Images

Via Westend61 / Getty Images

Via Westend61 / Getty Images

6.

Via Martin Barraud / Getty Images

Via Martin Barraud / Getty Images

Via Westend61 / Getty Images

Via Westend61 / Getty Images

Via Astronaut Images / Getty Images

Via Astronaut Images / Getty Images

Via Jamie Grill / Getty Images

Via Jamie Grill / Getty Images

7.

Via MyLittleShopFurniture / Getty Images

Via MyLittleShopFurniture / Getty Images

Via Onzeg / Getty Images

Via Onzeg / Getty Images

Via Westend61 / Getty Images

Via Westend61 / Getty Images

Via Vincius Marchi Appel / EyeEm / Getty Images

Via Vincius Marchi Appel / EyeEm / Getty Images

8.

Via Steven Taylor / Getty Images

Via Steven Taylor / Getty Images

Via Hero Images / Getty Images

Via Hero Images / Getty Images

Via LUNAMARINA / Getty Images

Via LUNAMARINA / Getty Images

Via Dana Hoff / Getty Images

Via Dana Hoff / Getty Images

9.

Via Astronaut Images / Getty Images

Via Astronaut Images / Getty Images

Via Hoxton/Tom Merton / Getty Images

Via Hoxton/Tom Merton / Getty Images

Via Lee Edwards / Getty Images

Via Lee Edwards / Getty Images

Via Caiaimage/Martin Barraud / Getty Images

Via Caiaimage/Martin Barraud / Getty Images

10.

Via Astronaut Images / Getty Images

Via Astronaut Images / Getty Images

Via Astronaut Images / Getty Images

Via Astronaut Images / Getty Images

Via Spaces Images / Getty Images

Via Spaces Images / Getty Images

Via Andreas von Einsiedel / Getty Images

Via Andreas von Einsiedel / Getty Images
This Quiz Will Tell You What Your Design Identity Is
You're an experienced decorator who lives at antique stores. Your idea of a perfect Saturday is one spent combing through an estate sale. Your style is truly one of a kind.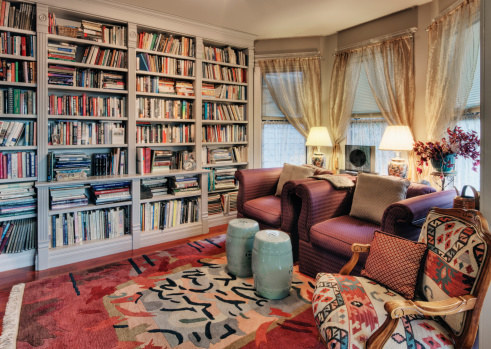 You love classic glamour. You're not afraid of color and know how to mix it into your space perfectly. Your primary design inspiration is probably the Beverly Hills Hotel.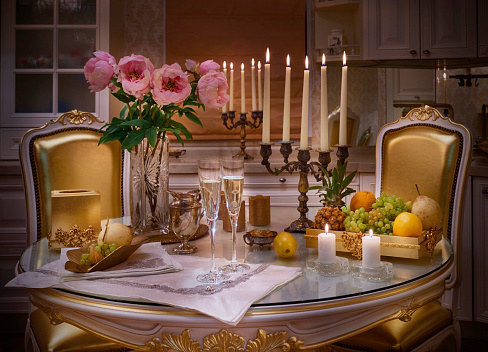 You got:

Contemporary Cool
You love modern minimalism. Chrome finishings and sleek lines are your best friends. How many Eames chairs do you have bookmarked right now? Be honest.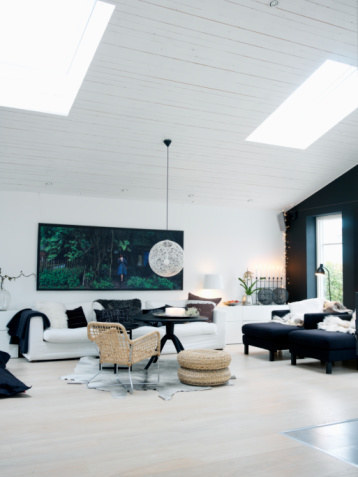 You got:

The Shabby Chic-est
Emphasis on the chic. You know how to mix beautifully worn pieces with glamor to create a look that is truly your own. You buy fresh cut peonies twice a week.