Are You More Movie Ginny Weasley Or Book Ginny Weasley?
Congratulations! It's clear that you're brave, independent, and powerful just like Book Ginny. Your tenacity and skill will serve you well in the long run and make you a valuable asset to everyone around you.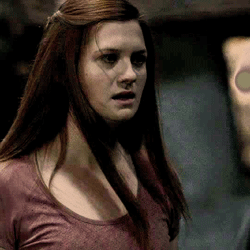 So what if your character's been mangled so badly that it's void of any identifiable traits of the actual Ginny Weasley? You may be timid, impressionable, and easily cast aside but that doesn't really matter! All that matters is that you're present when its time for you and Harry Potter to kiss.
This post was created by a member of BuzzFeed Community, where anyone can post awesome lists and creations.
Learn more
or
post your buzz!