Peanut butter is super viscous and not very sprayable.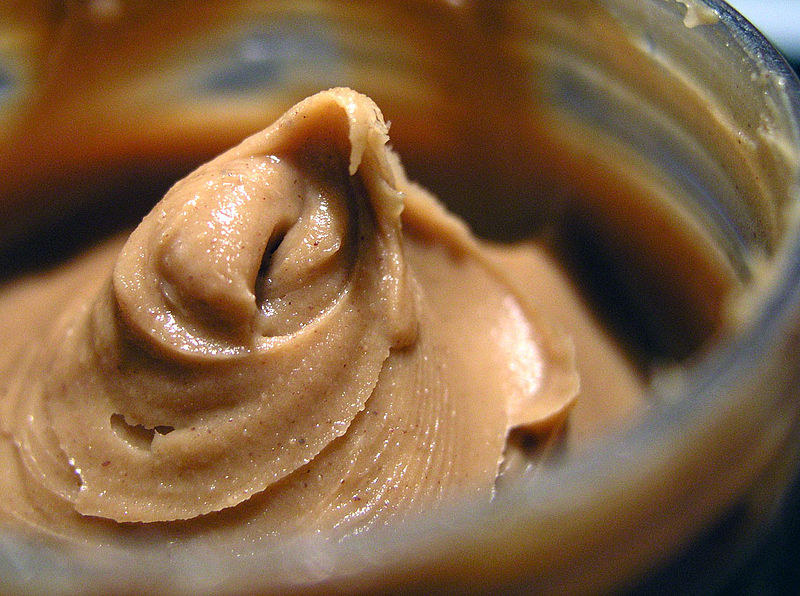 It's actually a non-Newtonian fluid, which means it behaves a bit weirdly and appears to change its consistency depending on how fast you try to stir it.
The American Physical Society put it like this:
Stop reading right now and go try and stir your peanut butter. Not easy, eh? Stir slowly and you are fine, try and hurry up and it locks up on you. Fluids that act like this are called "shear thickening" fluids.
Its viscosity is somewhere around 200,000 times that of water. Basically, you're not going to be pouring peanut butter any time soon.
So if you want to, say, spray it on to bread, you have to heat it (and also the spray nozzle) up.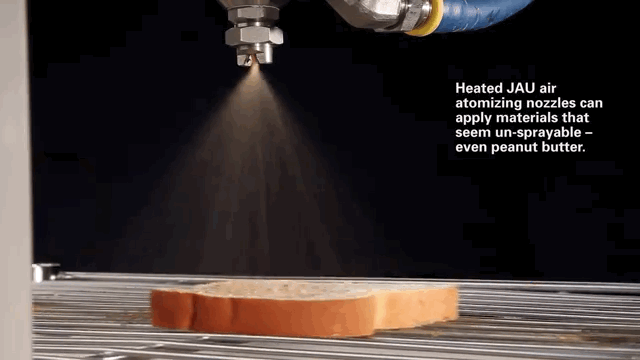 Just look at the spray nozzle go.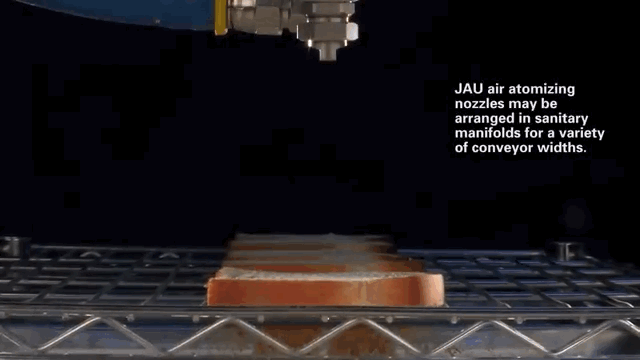 So soothing.