Choose a protein source:

SayCheesePlease / Getty Images

Some woolly rhinoceros (yum)

I'd rather have tofu, thanks

Choose a vegetable to have with it:

Via Getty

Via Getty

Via Getty

Via Getty

Via Emojipedia

Via Emojipedia

How much do you want to add a carb to this meal?

scorpp / Getty Images

I can live without carbs if I need to

Choose something to snack on later:

Would you eat this moss if you had to?

Getty Images

What drink do you want after your meal?

After eating all this you don't feel that great. Would you chew on some tree bark as a painkiller?

Getty Images

Um, pass the paracetamol, please
We know that some Neanderthals actually ate mushrooms, moss, wild sheep, and woolly rhinos because scientists have analysed the DNA found in ancient plaque on their teeth.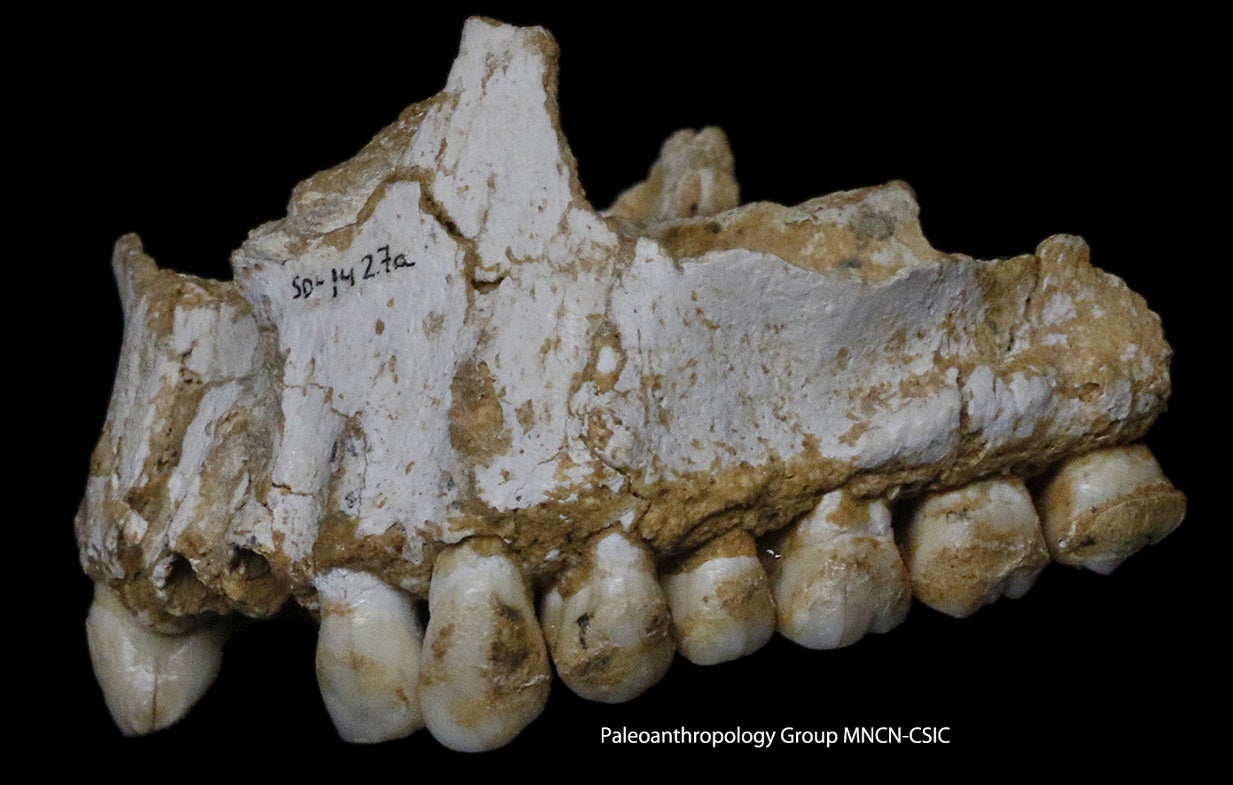 Some of them – the hunters – ate meat, but others appear to have been foragers with vegetarian diets.
The team found traces of woolly rhinoceros and wild sheep, showing that two of the Neanderthals lived up to their meat-eating reputation. But others show no evidence of having eaten meat, and seem to have made up a vegetarian diet including mushrooms, moss, and pine nuts by foraging from their surroundings.
This matches up with previous research that has also suggested the same group of Neanderthals from Spain did not eat meat. "We were joking around a lot saying that the [Spanish Neanderthals] are probably on the true paleo diet, this opportunistic diet of eating anything you can find to keep yourself alive, rather than going into a grocery store and picking out what vegetables you'd like to eat," Weyrich told BuzzFeed News.
She cautions that it's not yet clear whether what she and her colleagues found gives a comprehensive view of what these populations ate, or just a snapshot of what they ate right before they died.
"We really don't know if we're looking at their last meal, or random bits over their last 10 years of meals," she said. "But we really think that the diets do reflect different lifestyles and ways of living and different environments the Neanderthals were living in, i.e. what food they had access to."
The team also found that one Neanderthal seemed to have treated a dental abscess using the bark from the poplar tree – a natural painkiller because it contains salicylic acid, an ingredient in aspirin.
So now we know a bit more about their diet...do you think you'd survive eating like a Neanderthal?

Yes, bring on the moss and tree bark

Yes, but only as a meat-eating Neanderthal
Oops. Something went wrong. Please try again later
Looks like we are having a problem on the server.
So now we know a bit more about their diet...do you think you'd survive eating like a Neanderthal?
Yes, bring on the moss and tree bark

Yes, but only as a meat-eating Neanderthal