Juno's mission is to study Jupiter, the largest planet in our solar system.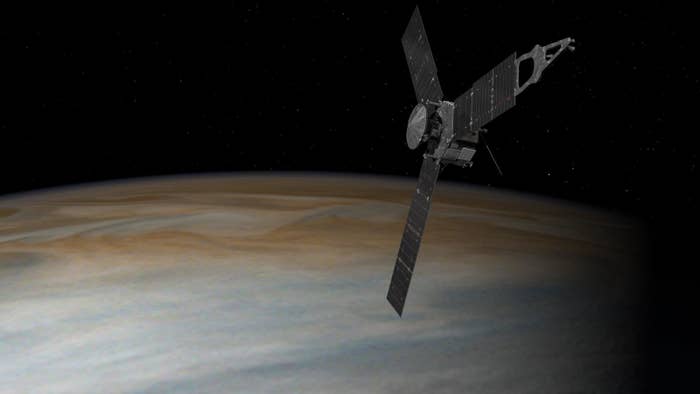 The spacecraft set off from Earth in August 2011 and will have travelled 1,740 million miles by the time it reaches orbit around Jupiter.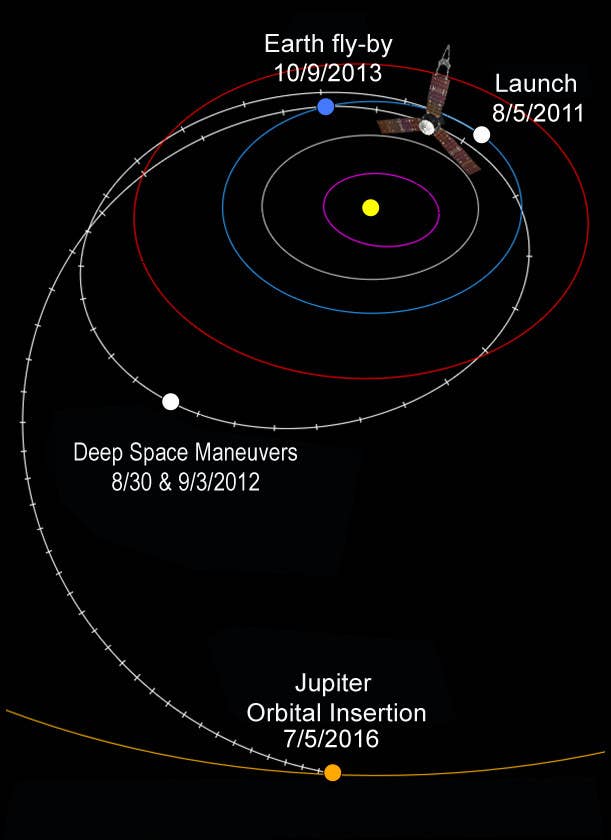 Juno should begin to enter orbit around Jupiter at 4:18am BST on Tuesday 5th July.
Once Juno is in orbit it will stay there for 20 months, flying round the gas giant 37 times in total.
Scientists hope to find out how Jupiter formed and what's at its core, among other things.