But when it returned to Earth, things didn't go quite so smoothly.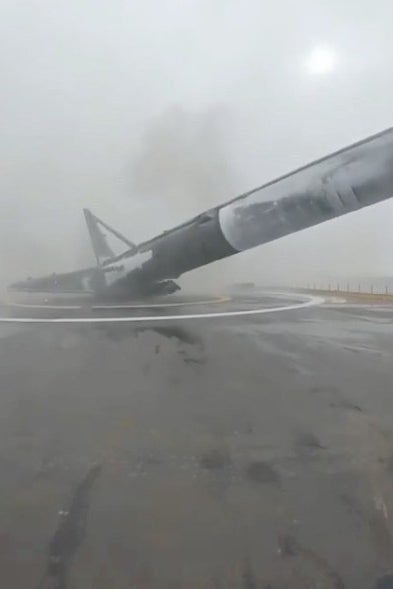 Elon Musk posted a video of the explosion to Instagram.
Musk said the failure could have been caused by "ice buildup due to condensation from heavy fog at liftoff".
The video above was filmed from SpaceX's uncrewed "drone ship" that acts as a landing platform for its rockets.
Sunday's landing was trickier, because it was at sea rather than on land.
The company has tried several sea landings before, but so far none have been successful.
Musk took to Twitter to explain why a sea landing is more difficult.
Being able to reuse rockets would make private spaceflight much more cost-effective.
Traditionally, once a rocket has completed its job of resupplying the International Space Station, or propelling a satellite into orbit, it drops into the ocean and is lost.
Better luck next time, SpaceX!