Scientists Say The Government's Air Quality Plan Is Not Ambitious Enough
Diesel and petrol cars will be banned from 2040, but there are no plans yet for scrappage schemes to help people trade old cars in, or for new clean-air zones.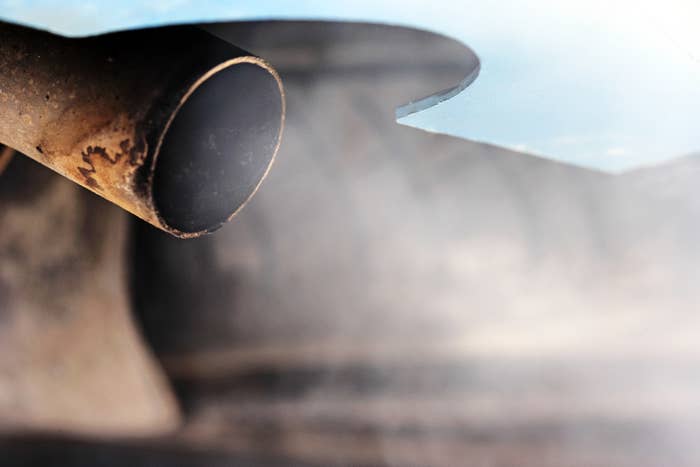 Scientists and campaigners have criticised the government's long-awaited air quality plan for not being ambitious enough, and called for "immediate" action to tackle illegal levels of air pollution in the UK.

The plan, published today, includes £255 million in funding to local councils to help them come up with their own plans and put in place changes to reduce air-pollution levels. It also confirms a ban on the sale of diesel and petrol cars from 2040.
But it it doesn't include a scrappage scheme to help owners of polluting diesel vehicles trade them in. And it doesn't mandate any new clean-air zones – telling local authorities to only include them in their own plans as a last resort.
Jonathan Grigg, a professor of paediatric respiratory and environmental medicine at Queen Mary University of London and founding member of Doctors Against Diesel, said the proposal was "not ambitious enough".

"It's something that grabs the headlines but it may be a statement of the obvious given that many car manufacturers will have given up producing diesel cars by then," he told BuzzFeed News.
In the meantime we need to discourage the use of diesel cars, he said: "Diesels have to be more expensive to run than the equivalent petrol and hybrids. If we're going to be serious about getting rid of toxic cars there has to be some disincentive."
"We're all in it together," he added. "By taking things seriously now everyone will feel the benefit."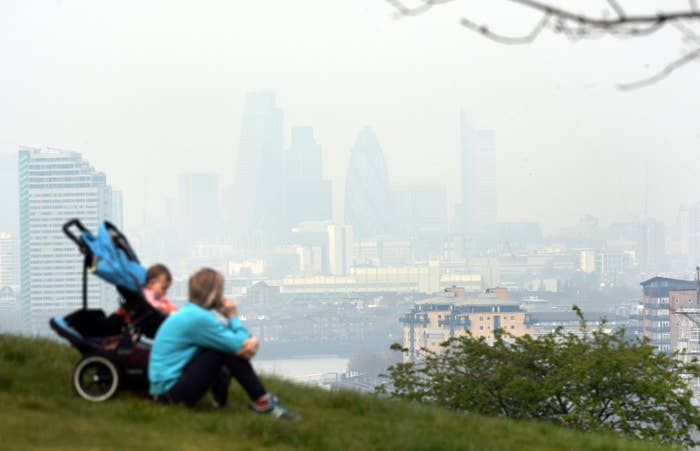 Alastair Lewis, professor of atmospheric chemistry at the University of York, told the Science Media Centre that "given the rate of improvement in battery and electric vehicle technology over the last ten years, by 2040 small combustion engines in private cars could well have disappeared without any government intervention."

But he added: "Nonetheless this reported new announcement of a ban is highly symbolic since it signals to both the public and to manufacturers that there is no turning back from electrification. It will go down as a significant milestone in the history of air pollution in the UK."
Dr Kirsty Smallbone, head of the school of environment and technology at the University of Brighton, told BuzzFeed News the time between now and when the diesel and petrol ban comes in is "just too long."
"Let's go for 10 years, plenty of time for the market to adjust, the changeover in natural van and car fleet renewal and the government to develop incentive schemes to encourage trade in in advance of the deadline," she said.
She added that the number of air pollution-related deaths and the cost to the NHS mean that the government should be taking "immediate" action.

Last year the Royal College of Physicians published a report which estimated that outdoor air pollution contributes to 40,000 deaths per year in the UK, with 11,000 of those from nitrogen dioxide pollution alone.
Road transport is responsible for 80% of nitrogen dioxide emissions at the roadside and a third of NO2 emissions overall, with diesel vehicles a major contributor.

James Thornton, CEO of ClientEarth, the environmental law organisation that took the government to court over illegal levels of nitrogen dioxide, accused the government of creating a "plan for more plans," and again "passing the buck" to local authorities.
He said: "On our initial examination, this is little more than a shabby rewrite of the previous draft plans and is underwhelming and lacking in urgency. Having promised to make air quality a top priority, Michael Gove appears to have fallen at the first hurdle."
He added: "The 2040 diesel and petrol ban, while important, is a diversionary tactic and doesn't deal with the public health emergency caused by illegally polluted air, now."
The government's new strategy requires local authorities to come up with their own initial plans by March 2018 and final plans by December that year, emphasising that local authorities should focus on "problem roads" in order to minimise any impact on local residents and businesses.

But Professor Grigg said that a focus on "hotspots" risks just moving traffic rather than reducing emissions. "It's missing the point that you've got to reduce emissions from all roads," he said.
The government also says local authorities should only consider putting in place charging clean-air zones, or other measures to stop the most polluting vehicles using roads, at particular times when there are "no other viable options".
A targeted scrappage scheme to help drivers trade in polluting vehicles may be considered during a further consultation period this autumn, it says.
The final plan comes after a draft, published in May, was criticised for shifting responsibility to local authorities while not giving them extra resources, and for not mandating any new clean-air charging zones.

The government's own technical report, published with its draft plan, said that compulsory clean-air charging zones in cities, designed to stop the most polluting cars entering city centres, would be the most effective way to tackle air pollution.
Since EU clean-air rules came into force in 2010, London roads have breached an annual limit on nitrogen dioxide by some point in January – this year, Brixton Road in Lambeth breached the limit just five days into the year. Out of 43 air-quality zones that cover the UK, only six did not breach the annual limit in 2015.

The law states that government must work to bring air pollution down below these limits in the "shortest possible time". ClientEarth first brought legal action against the government for breaching these limits in 2011, and last year the High Court ruled that existing plans to tackle air quality were "illegally poor" and ordered a new plan by this April.
Days before the deadline the government asked for an extension, citing the general election, but the judge said no and ordered it to publish the draft plan by 9 May, with a final version before 31 July.
Environment secretary Michael Gove said: "Today's plan sets out how we will work with local authorities to tackle the effects of roadside pollution caused by dirty diesels, in particular nitrogen dioxide.
"This is one element of the government's £3 billion programme to clean up the air and reduce vehicle emissions.
"Improving air quality is about more than just transport, so next year we will publish a comprehensive Clean Air Strategy. This will set out how we will address all forms of air pollution, delivering clean air for the whole country."