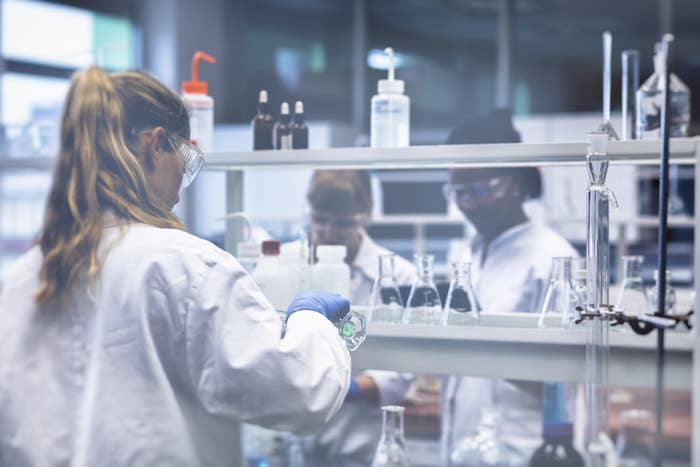 More than 9 in 10 researchers surveyed in a report out today said international mobility was important to their careers, adding weight to concerns that science in the UK will be negatively affected by any restriction of movement on researchers after Brexit.

The survey included over a thousand fellows and grant recipients of the Royal Society, the British Academy, the Royal Academy of Engineering, and the Academy of Medical Sciences. Over half of all respondents said they had already spent a year or more working abroad at some stage in their careers. Of those people, over two-thirds cited developing their careers as a reason for moving, half cited working with particular expert colleagues, and half cited being able to work on a particular research topic.
The report also highlights the importance of cross-border collaboration – another area some scientists fear could be affected by Britain leaving the EU – with 95% of researchers saying they'd been involved in at least one international project in the last five years. Nine out of ten of those said that collaboration was important for their careers.
Almost a quarter of respondents said ease of obtaining a visa influences their choice of who to collaborate with, adding weight to concerns that Brexit will make working with those in other countries more difficult.
The report concludes that international collaboration and mobility is "integral to life as an active researcher across all disciplines and at all career stages".
The report comes at a time when Brexit has put free movement on the minds of many scientists. Right now, EU researchers in the UK don't know what their fate will be post-Brexit, and scientists have warned of a Brexit "brain drain".
The March for Science in April saw thousands of scientists take to the streets of London and other cities to call for, among other things, security for their ability to travel after Brexit.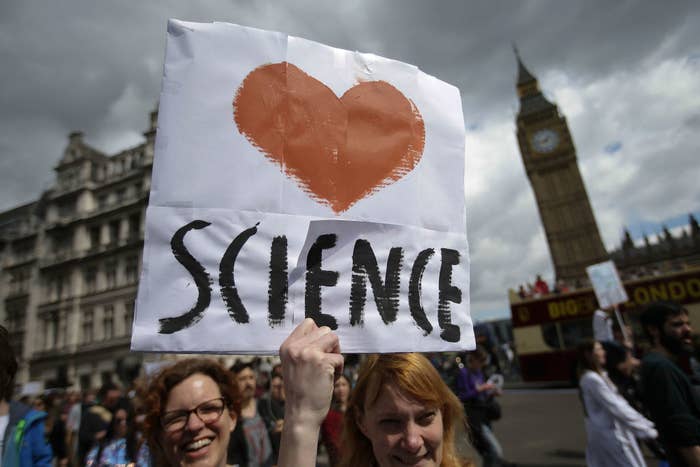 In February this year, BuzzFeed News reported that scientist Bruno Pollet had been refused permanent residency in the UK despite having moved to the country 25 years ago, because of a three-year stint he spent working in South Africa.

At the time, Pollet said that he felt the job he took in South Africa was "paramount" to his career development, and that he'd explained as much in his permanent residency application to the Home Office. He was given the option to appeal the decision, but instead decided to take up a position as professor of renewable energy at a university in Scandinavia.
Frank Dondelinger, a lecturer in biostatistics at Lancaster University who is originally from Luxembourg, told BuzzFeed News his own scientific career "wouldn't have been possible" if he hadn't been able to leave his home country and study in Edinburgh.

Later, when Dondelinger was finishing his PhD in Edinburgh, he applied for and got a position at the Netherlands Cancer Institute, and his ability to move freely around the EU made the move an easy choice.
"Because I'm an EU citizen it was quite easy to then move from the UK to the Netherlands," he said. "The flexibility of being able to move to the Netherlands for a year and a half, and then moving back [to the UK] without any problem, I think that really helped my career progression."
Eleanor Campbell is from the UK and is chair of chemistry at the University of Edinburgh. But over her career she's spent significant chunks of time in Germany and Sweden too. "I was lucky in that the possibilities of going to continental Europe opening up just at the time I was completing my PhD," she told BuzzFeed News.
She secured funding for a two-year postdoctoral position in Germany, but ended up staying for 13 years. "In those days there was a lot more funding around to do the kind of basic research I was interested in, so I basically had a ball," she said. "I was able to build new experiments, and had all the facilities there I needed."
After that, she moved to Sweden for a professorship, before landing back in the UK over two decades after she left. "The ease of moving around and the opportunities that opened up for me were fantastic," she said. "I would definitely not be where I am now if I hadn't had those opportunities."
Whatever the final Brexit deal, Dondelinger says the government needs to ensure scientists can still move around, like he did, to get the most out of their careers. "I think it would be very helpful both for scientists and for the UK scientific capacity, if obtaining a visa as a scientists, regardless of whether you're European or wherever you come from, would be almost automatic as long as you have a job lined up," he said. "The easier it is, the more attractive the UK will probably be for scientists who might want to come here."

Dondelinger, himself an EU citizen, is not sure what his own situation will be after Brexit. "I think it's unlikely that [I'll have to leave], but I'm not unworried."

Campbell said: "If it becomes more difficult to attract the very best scientist to the UK that's of course going to have a horrendous knock-on effect. We're already seeing that – it's getting more difficult to attract Europeans to come to new positions that are opening up. I think that's very sad because that movement is very important for science."

She added: "You want to interact with the best people in your field and they're not all going to be in your home country. You need to be able to move around, you need to be able to experience different cultures and viewpoints and allow creativity to develop under the best circumstances. Anything that puts up barriers to that is bad for science, and bad for society full stop."
Campbell thinks that to remain competitive, the UK needs to stay a part of the European Research Council and keep access to EU funding and collaborations. "If that doesn't happen I think UK science is going to very rapidly lose its position as one of the best science nations in the world," she said.
Last year, more than 40,000 people signed a petition calling for the UK to retain access to EU research and development programmes after Brexit.

Campbell says that if she had to advise British researchers coming to the end of their PhD now and looking for postdoc positions, she'd advise them to make the most of opportunities while they still exist.
"I have more difficulty advising my young European colleagues that I work with every day," she said. "If I was in their position I think I would be looking for jobs elsewhere."