UPDATE: The paper has now been retracted and the journal has apologised "for the errors and oversight" leading to its publication.
PLOS staff said in a statement:
We have completed an evaluation of the history of the submission and received advice from two experts in our editorial board. Our internal review and the advice we have received have confirmed the concerns about the article and revealed that the peer review process did not adequately evaluate several aspects of the work.

In light of the concerns identified, the PLOS ONE editors have decided to retract the article, the retraction is being processed and will be posted as soon as possible. We apologize for the errors and oversight leading to the publication of this paper.
Original story below.
Scientists are calling for the retraction of a scientific paper on the biomechanics of hand coordination because the paper mentions a "Creator".
The paper, titled "Biomechanical Characteristics of Hand Coordination in Grasping Activities of Daily Living", was published in the journal PLOS ONE on 5 January this year. The work was done by three academics from Huazhong University of Science and Technology in China and one from the Worcester Polytechnic Institute in the US.
Nobody seemed to notice the apparently creationist language until 2 March, when comments began appearing online questioning it.
The paper is about the different ways we grasp things with our hands.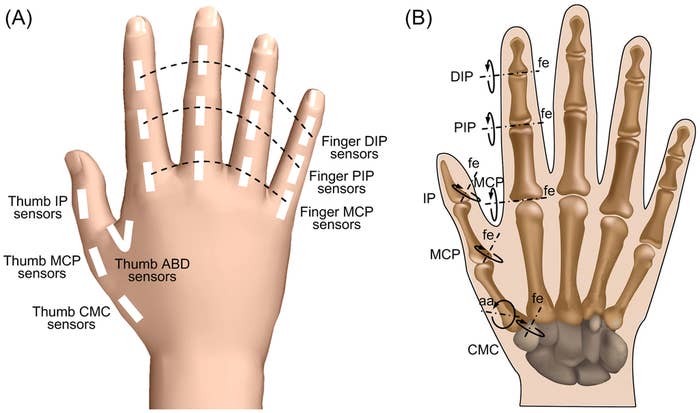 The paper mentions "the Creator" several times, including in the abstract, introduction, and discussion.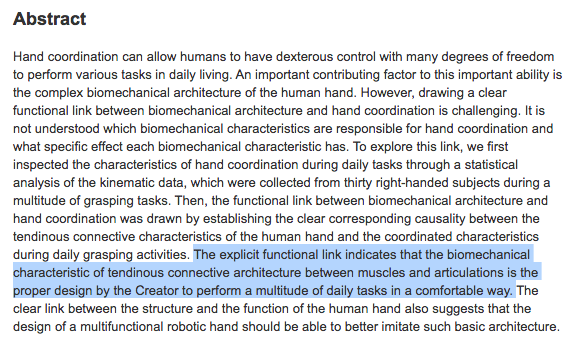 On March 2, the journal posted a statement in the comments section of the paper, saying it was "looking into the concerns":
A number of readers have concerns about sentences in the article that make references to a 'Creator'. The PLOS ONE editors apologize that this language was not addressed internally or by the Academic Editor during the evaluation of the manuscript. We are looking into the concerns raised about the article with priority and will take steps to correct the published record.
Several people, including scientists who act as editors for the journal, have commented on the paper online, calling for it to be retracted.
Professor Ricard Solé, a member of the editorial board of PLOS ONE, told BuzzFeed News that editors at the journal are "already aware (and worried) about what just happened."
"I think they will take serious measures about this and despite the unfortunate nature of this event (which reflects a rather lack of care from the editor in charge) I think what is needed is a clear response," he added. "This is a wake-up call for future submissions and how are they handled."
Solé commented online saying the paper should be retracted.

Several people on Twitter are calling out the oversight, too.
Some are calling for a boycott of the journal.
BuzzFeed News has reached out to PLOS ONE and the paper's lead author for comment.