18 Pictures That Will Make You Say "Me As A Scientist"
"Scientists examine why men even exist."
1.
When you need to justify your own bad habits, so you drag fish into it too.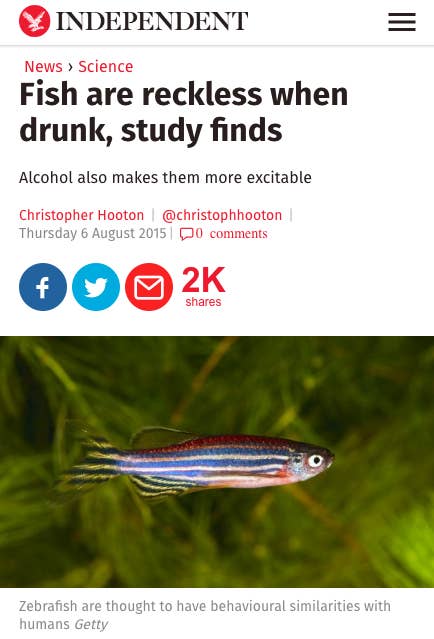 3.
When someone tells you "there's no such thing as a dumb question".
4.
When you discover a new species, but you also want to reflect your punk roots.
5.
When someone misunderstands the tone of your text.
7.
When you need something that adequately reflects the colour of your soul.
11.
When you're so hungover toast is all you can handle.
17.
When you have to get food away from yourself to stop you eating it.
18.
When it's the end of the week and your brain would just like to pack up and go home now, please.