The Royal Society for Public Health chief, Shirley Cramer, has called on food and drink manufacturers to display how long it would take to burn off the calories contained in food.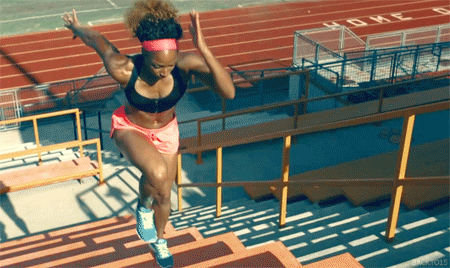 A big problem with this approach though is that different people burn a different number of calories doing the same exercise, so the labelling would not be accurate for most people.
A crude way of working out how many calories you'd burn doing an activity involves taking into account the activity, how long you did it for, and your weight. That's what many online activity calculators do.
Using a rough calculation, a person weighing 90 pounds who walks at 5 miles per hour for 30 minutes will burn around 163 calories. A person weighing 150 pounds who walks at the same speed for the same amount of time will burn 272 calories. If they walk slower than 5mph, both people will burn less than that. But if their route involves a lot of hills, for example, they're going to be working harder so will burn more.
Activity counts on packaging could include the activity and duration, but they would not be able to take into account the body of the person buying the food.
"Metabolic rate depends on weight, gender, and age, so one size does not fit all, which would make labelling complex," Thomas Sanders, emeritus professor of nutrition and dietetics at King's College London, told BuzzFeed News.
In fact, the only truly accurate way to calculate calories burned is by wearing a device that tracks your heart rate.
It's also worth remembering that we all need to eat a base number of calories every day for energy.
The often-stated number is 2,000 calories per person per day, but again, your needs will vary depending on your age, body, and activity levels. (If you want to work it out, here's a good place to start.)
"About a third of energy needs are basal metabolic rate, i.e. staying alive," said Sanders. "So labelling food in terms of exercise ignores daily activity such as standing up and walking."
However, being inaccurate doesn't necessarily mean the numbers would be useless, or that they wouldn't help people make decisions.
But two leading eating disorder charities said they have concerns that such labelling could contribute to the harmful behaviours people with eating disorders engage in.
They told BuzzFeed News that while printing the exercise required to burn off calories could help encourage an active lifestyle, it could also encourage harmful overcompensation from those suffering from anorexia and bulimia.
"Currently nearly a million people are receiving treatment for an eating disorder, with unknown numbers struggling without NHS help," said Jane Smith, the CEO of charity Anorexia and Bulimia Care. "It's a growing problem for young people and adults with increases in hospital admissions and eating disorders have the highest mortality of any mental health condition."
She warned that exercise labels on food items could "provide more ways for those with or at risk of eating disorders to lose weight, contribute to their fear about food and weight gain, and increase overexercising, a common symptom of an eating disorder."
Beat, another eating disorder charity, shared the same concerns. "People might compensate for the calories they have consumed and this labelling could have a harmful effect," said Rebecca Field, Beat's head of communications.