1.
Astronaut Ed White was the first American to attempt a spacewalk.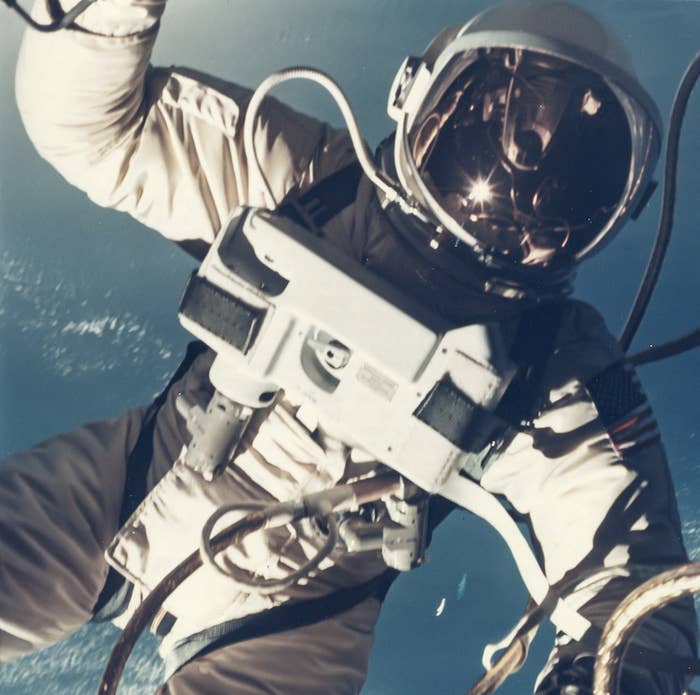 2.
He was photographed by fellow astronaut James McDivitt.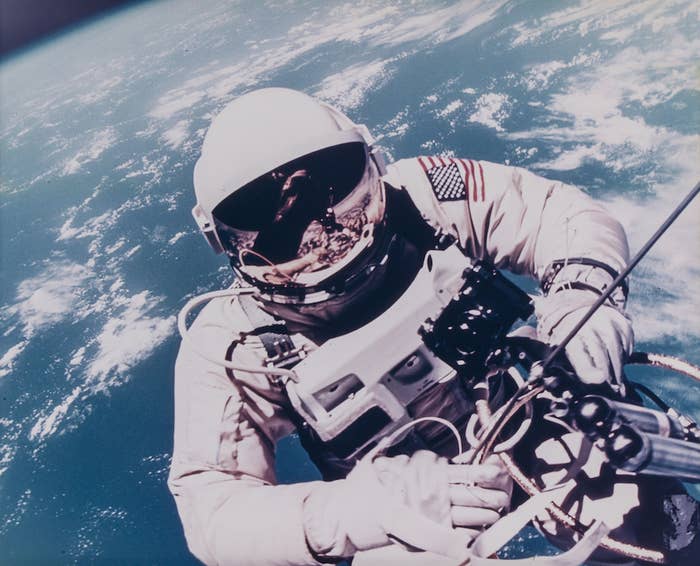 3.
Their mission was the second crewed space flight in NASA's Project Gemini.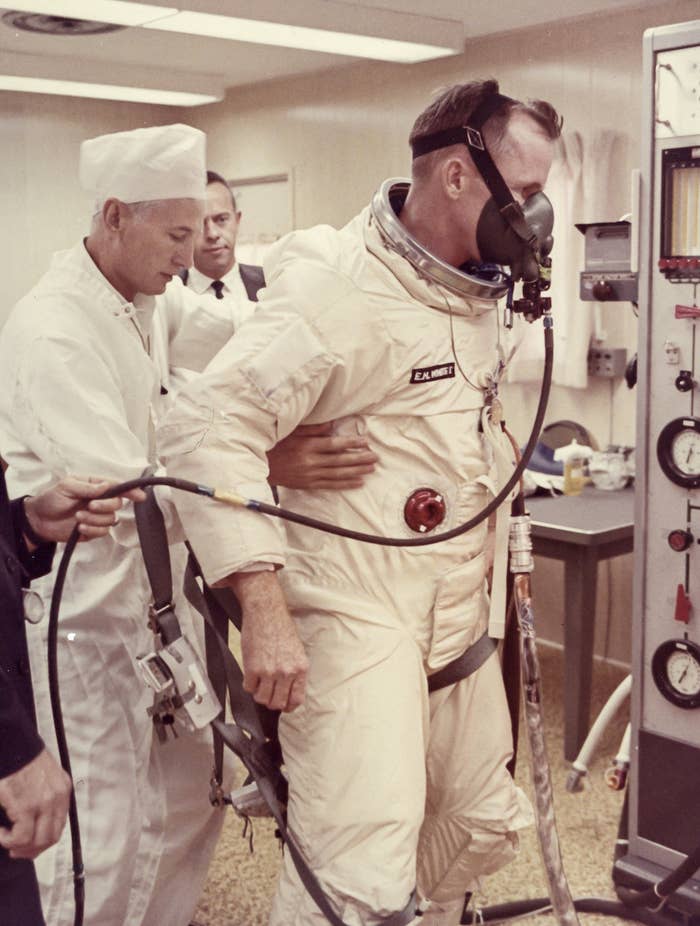 4.
These photos, from White's personal collection, are part of an auction of vintage NASA photos that go under the hammer on February 26 in London.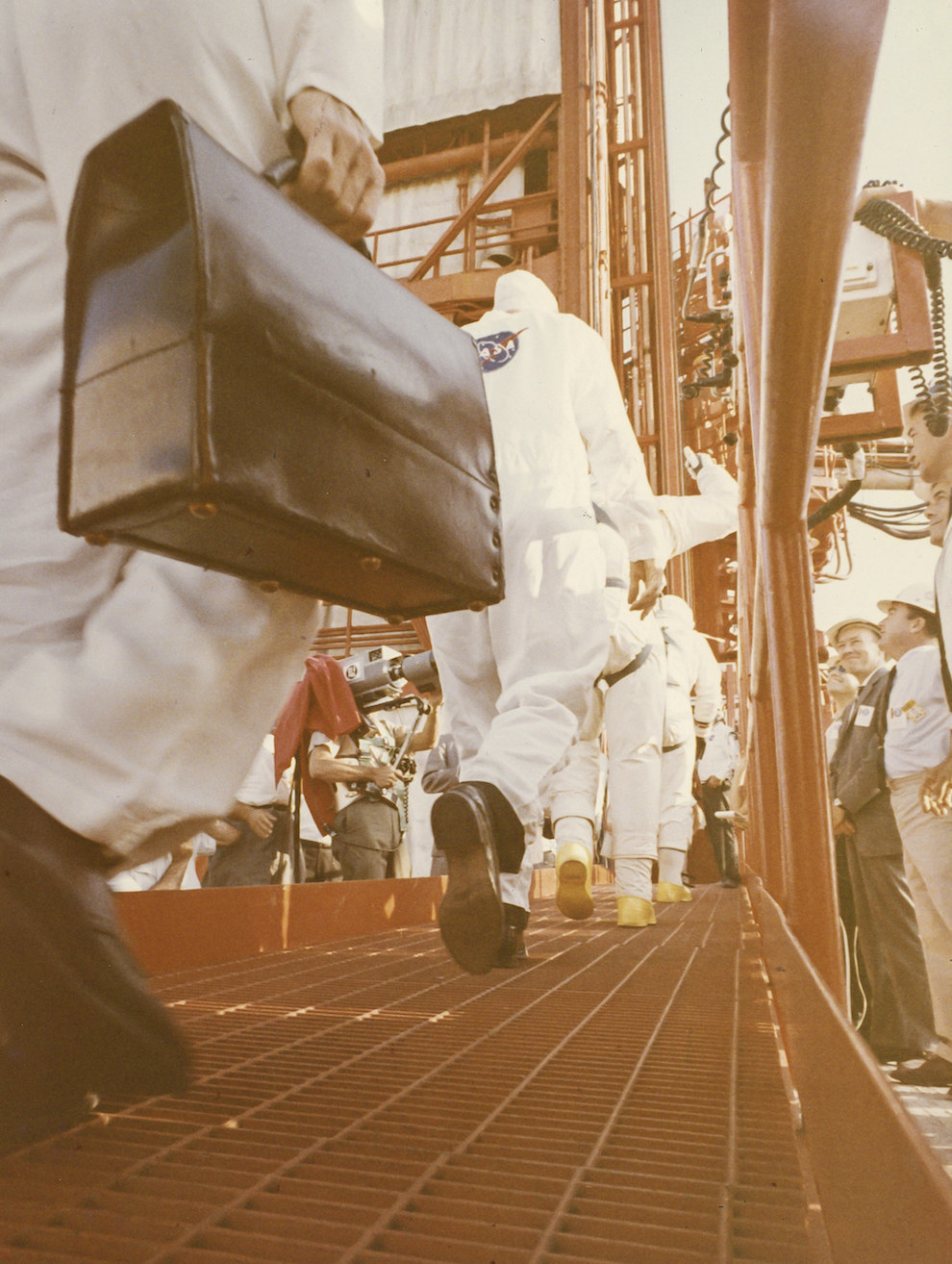 5.
McDivitt and White were the only crew of the Gemini 4 spacecraft.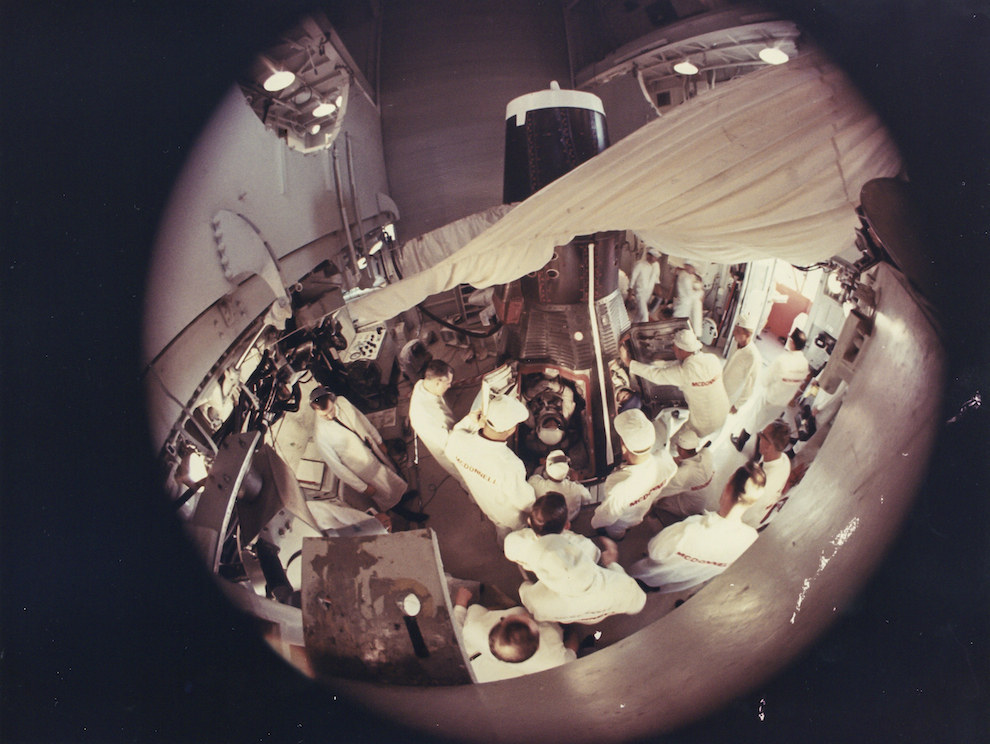 6.
Gemini 4 lifted off in June 1965.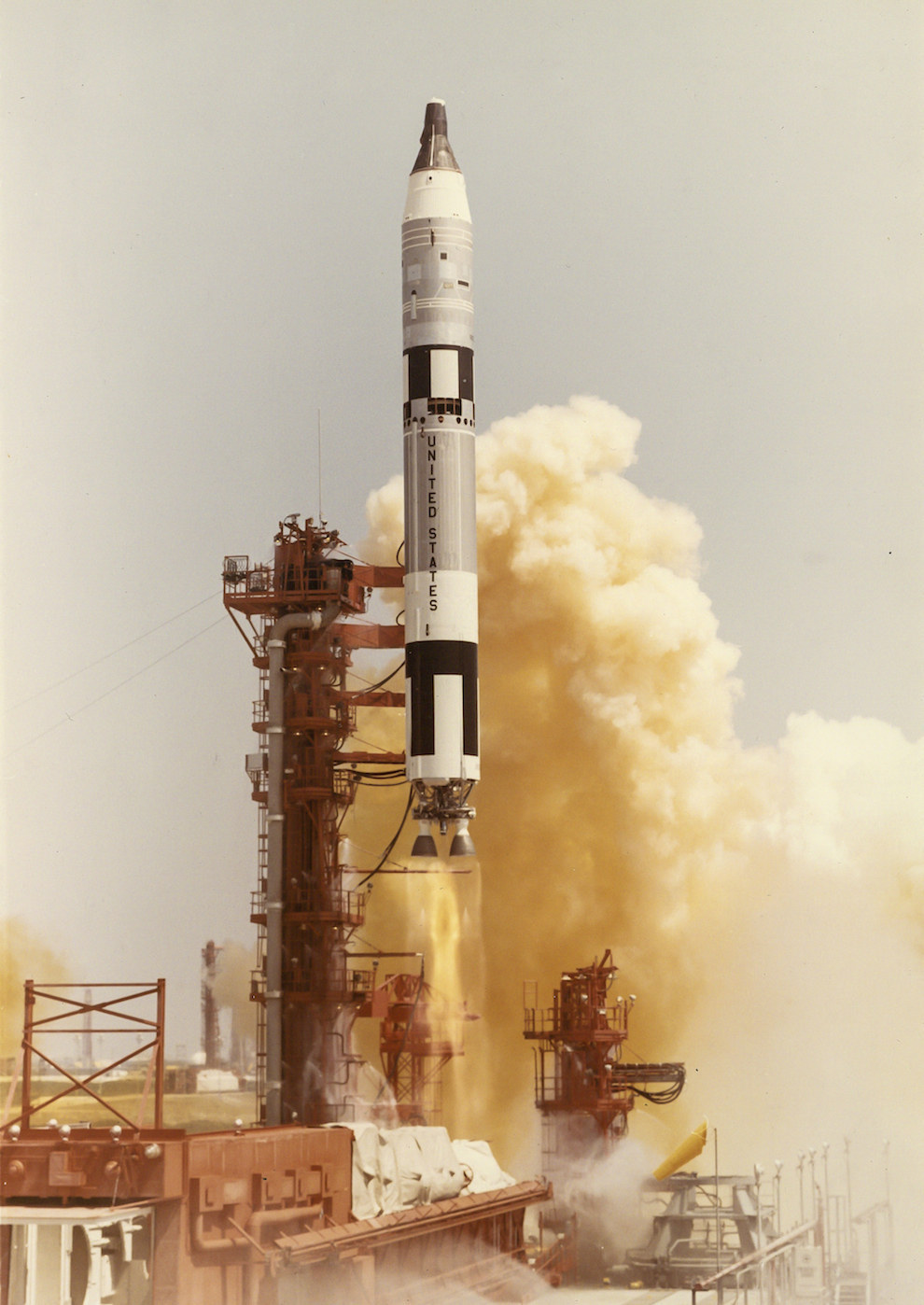 7.
White took lots of photos of Earth from space during the mission.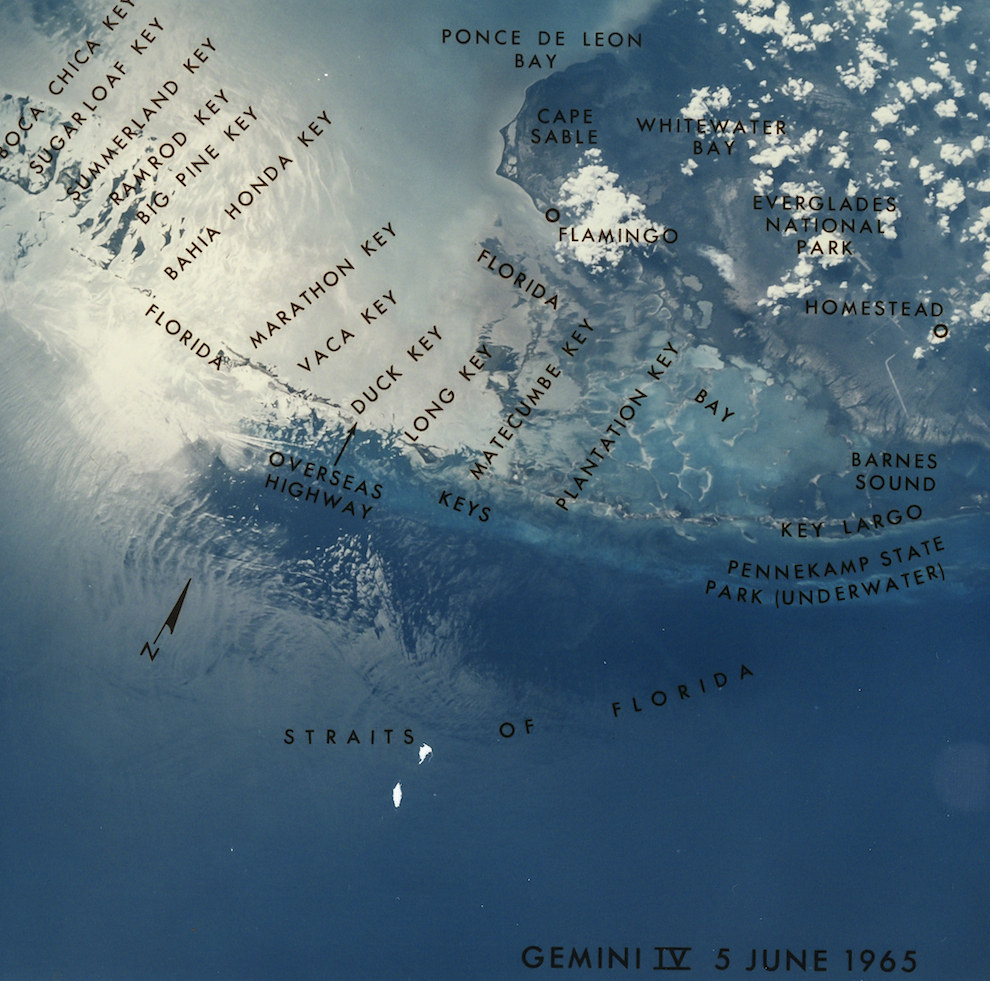 8.
(Once he'd got to grips with using the camera.)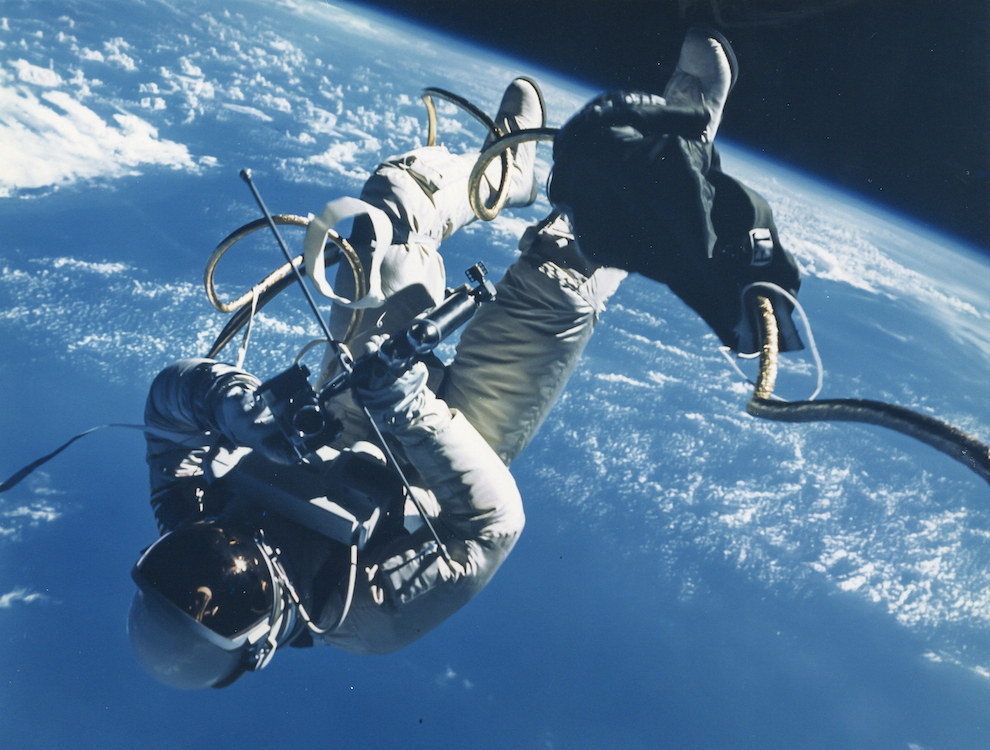 10.
It's not just Gemini 4 photos up for auction. There's a timelapse of the Gemini 10 launch in July 1966.
11.
Buzz Aldrin taking the first ever space selfie in November 1966.
12.
And the Saturn V rocket on the launch pad in November 1967.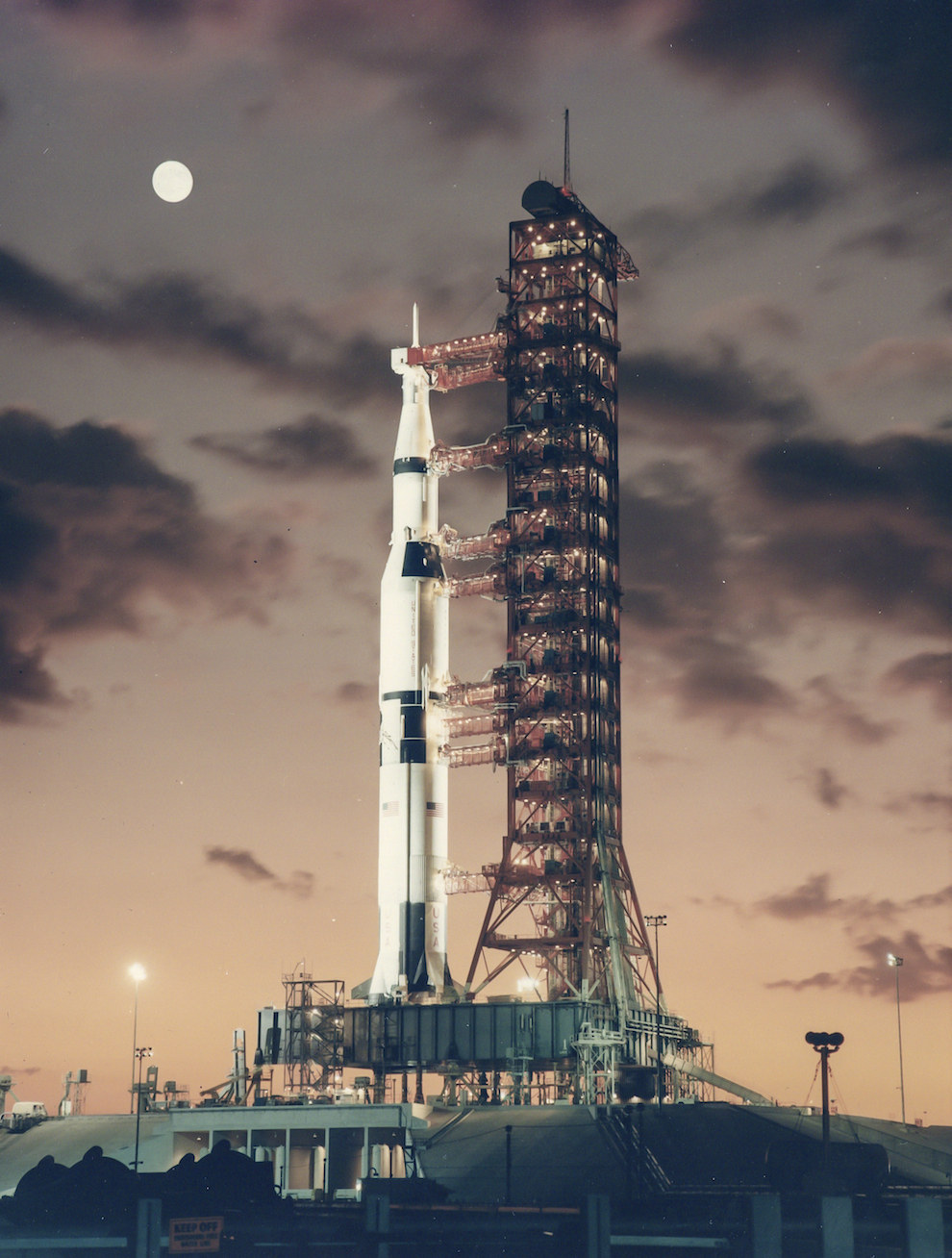 13.
Apollo 11 lifting off on its historic flight to the moon in July 1969 with less computing power than a USB stick.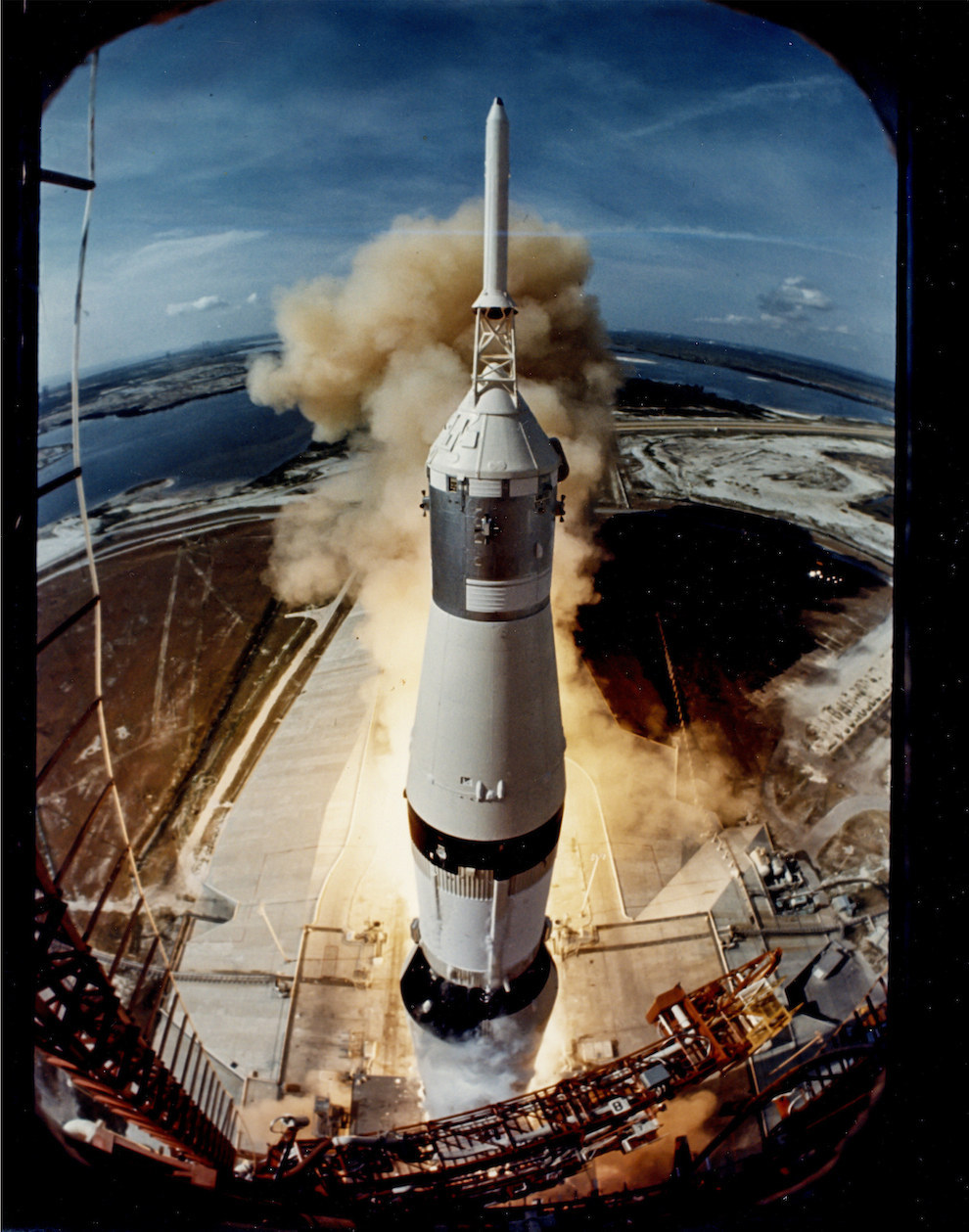 14.
And Buzz Aldrin taking his first step on the moon, taken by Neil Armstrong who was already on the surface.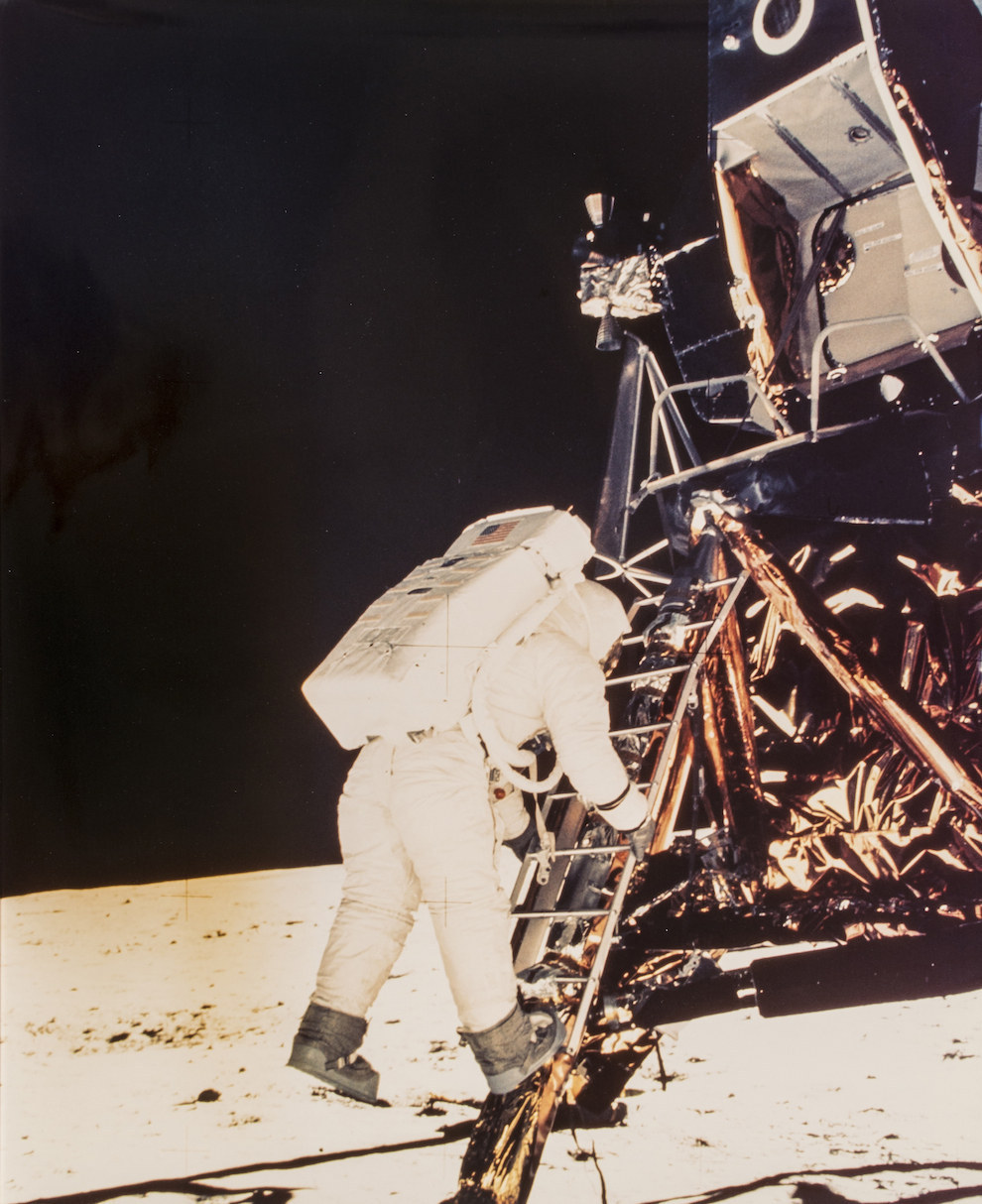 15.
There's Buzz Aldrin making a footprint on the pristine lunar surface.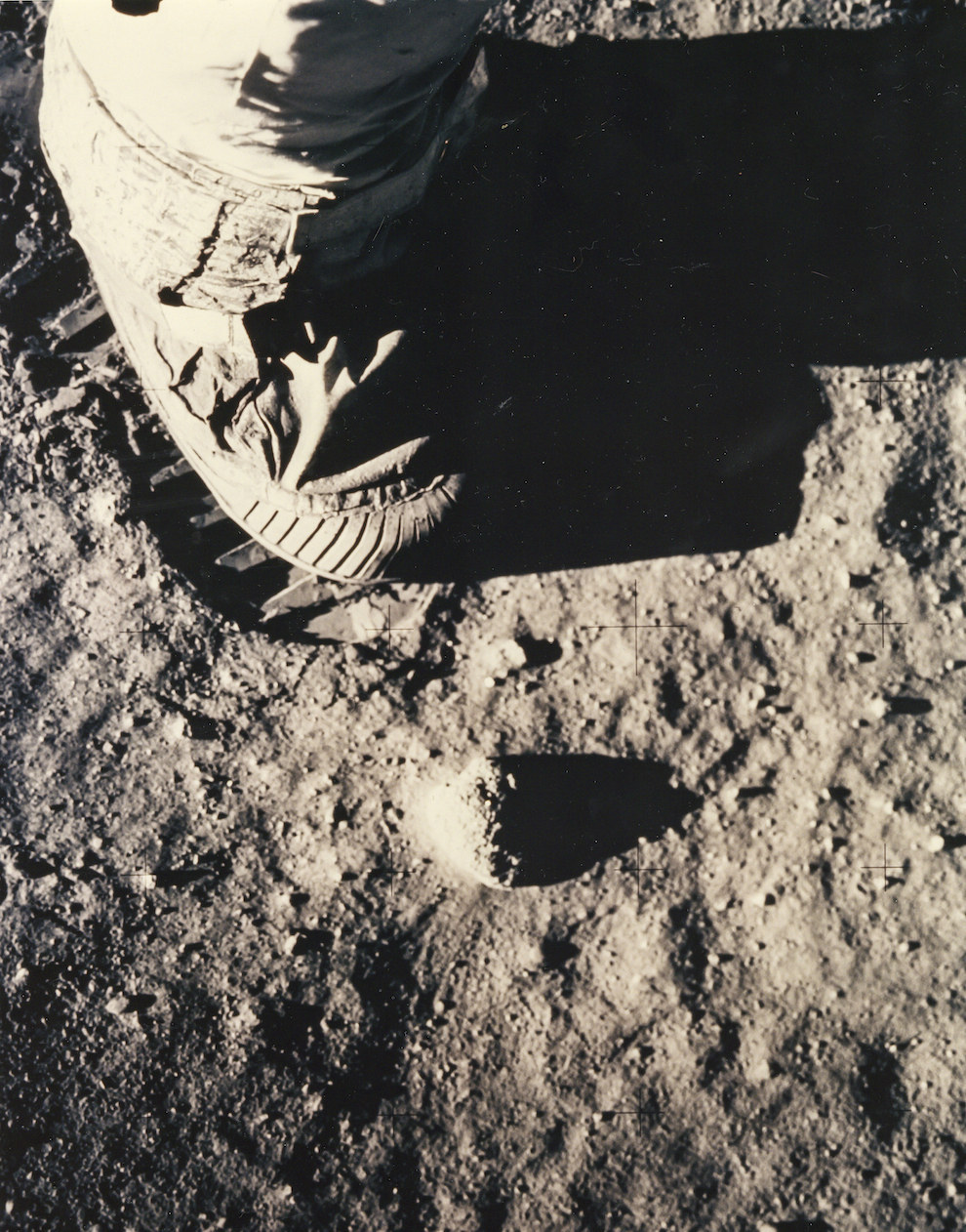 16.
If you look at Aldrin's visor here, you can just about make out Armstrong and the Lunar Module.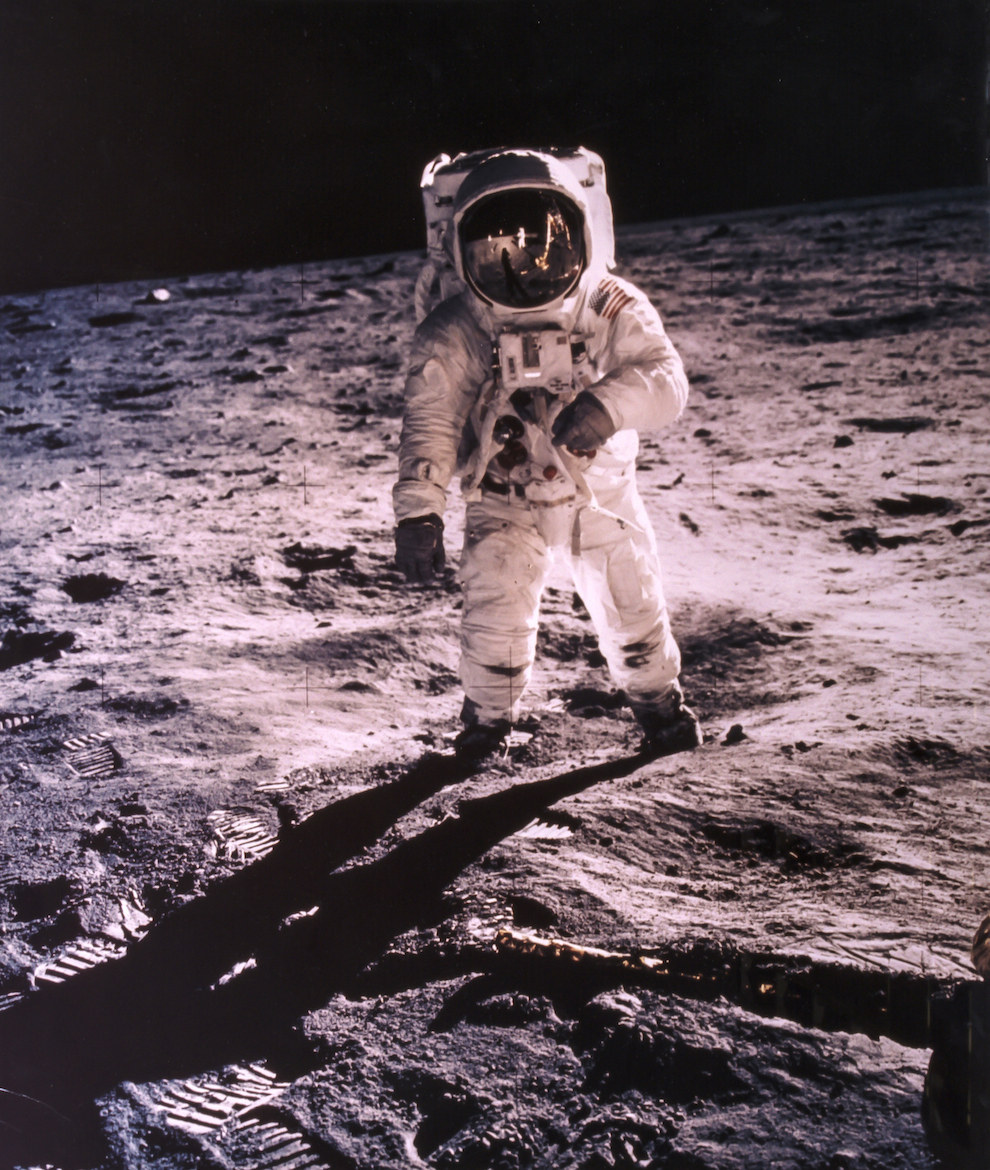 17.
But this photograph is the only clear one of Armstrong on the Moon during Apollo 11.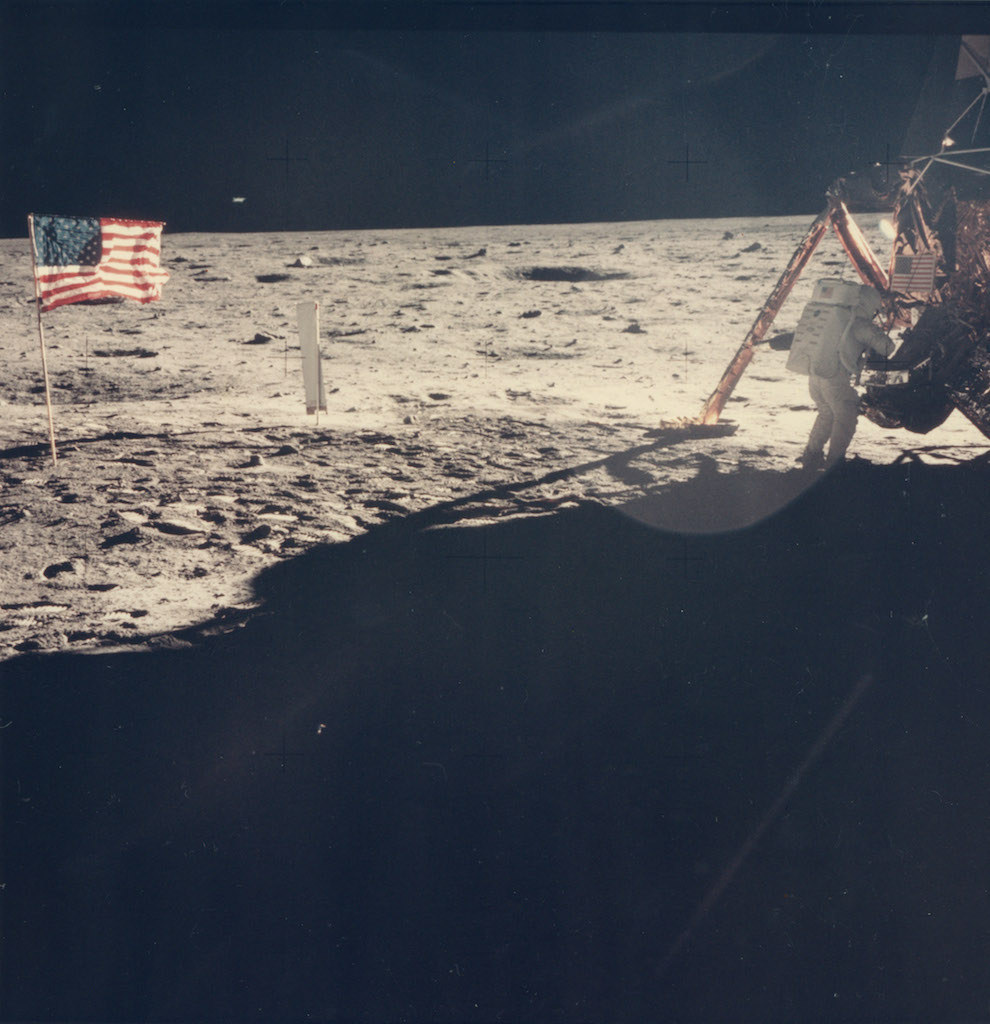 18.
Looking at this view during Apollo 11, Michael Collins said: "Houston, Apollo 11... I've got the world in my window."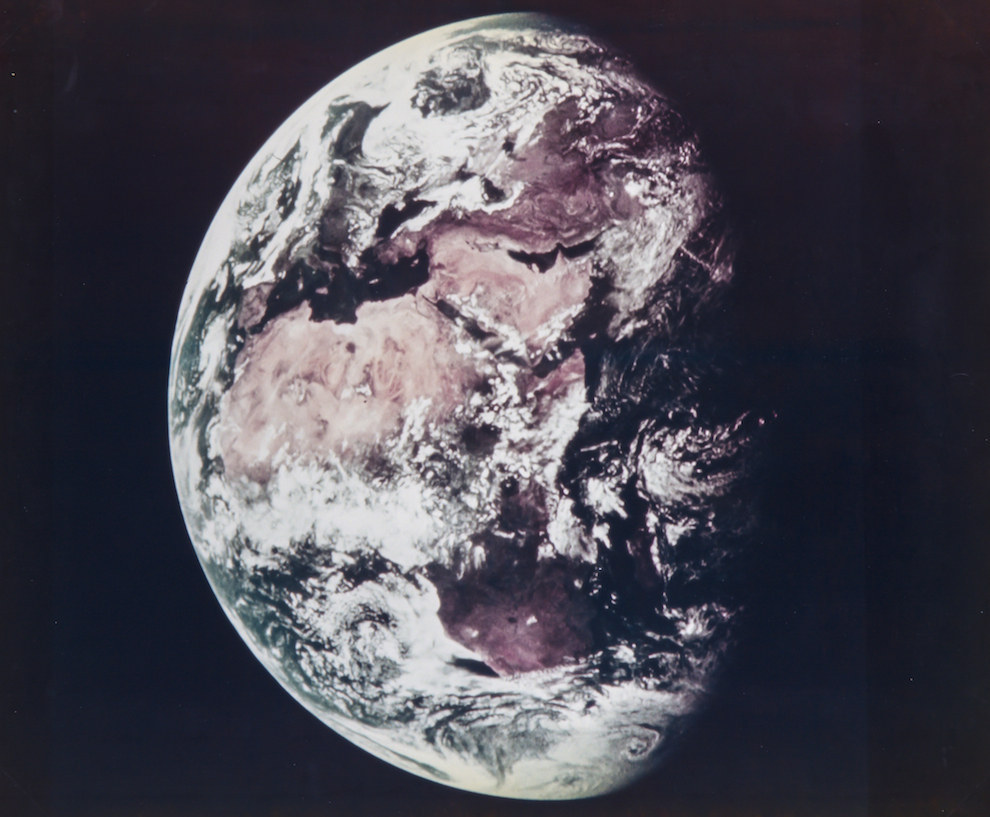 19.
From Apollo 12, here's Alan Bean with the reflection of fellow astronaut Peter Conrad in his visor.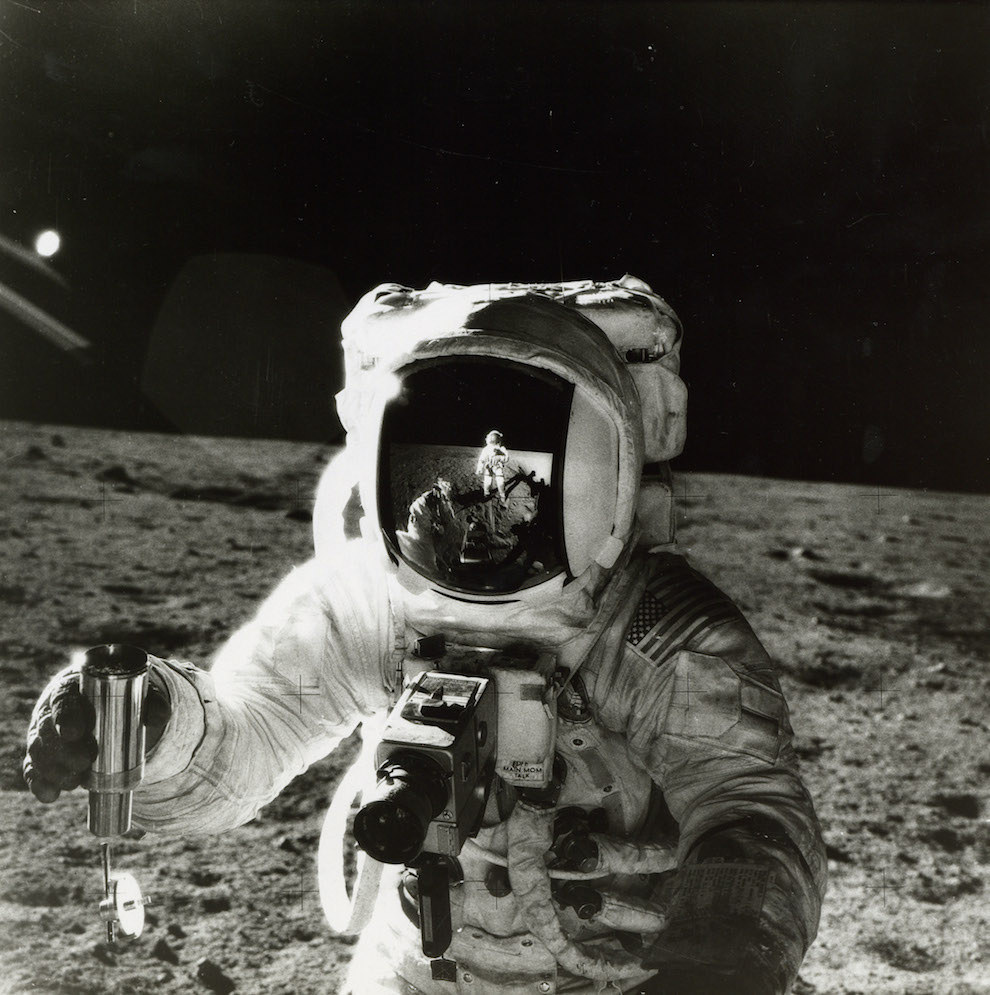 20.
The sun reflecting over the Lunar Module.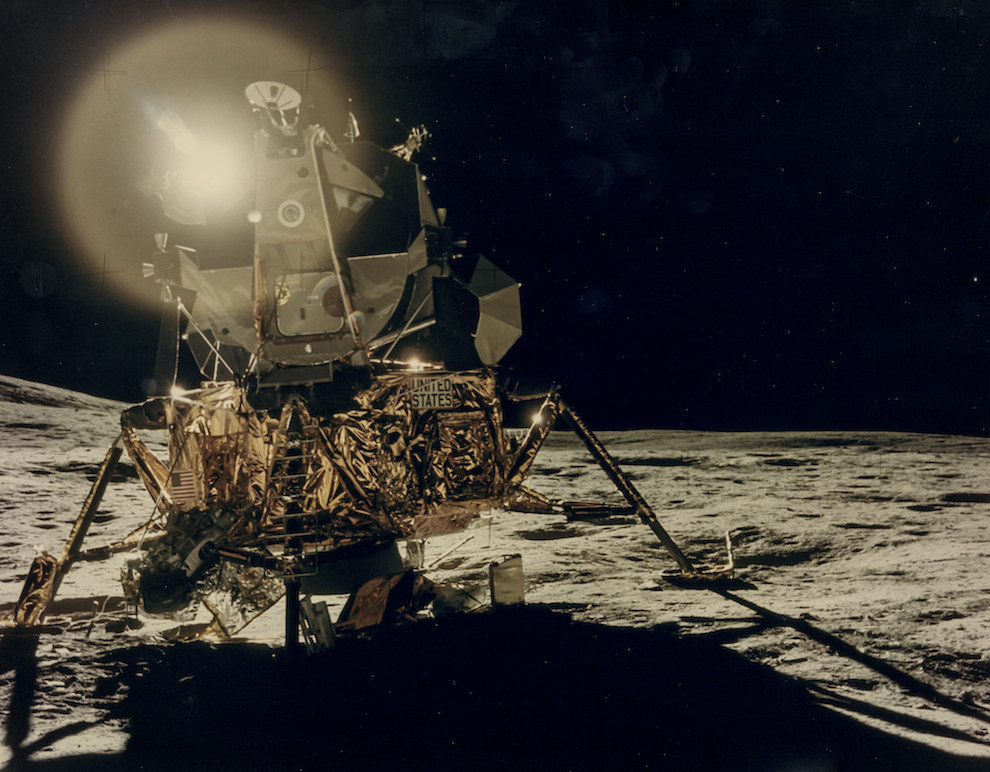 21.
And a crescent Earth rising behind the moon during Apollo 17.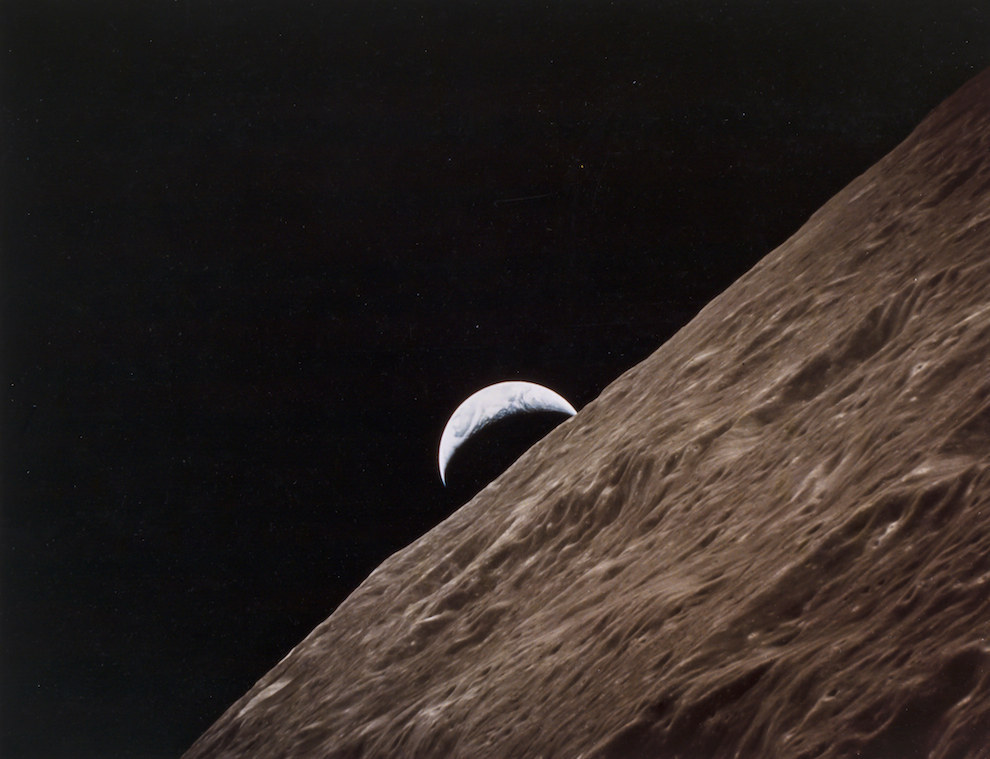 22.
You could own a photo of astronaut Alan Shepard posing with the American flag during Apollo 14, February 1971.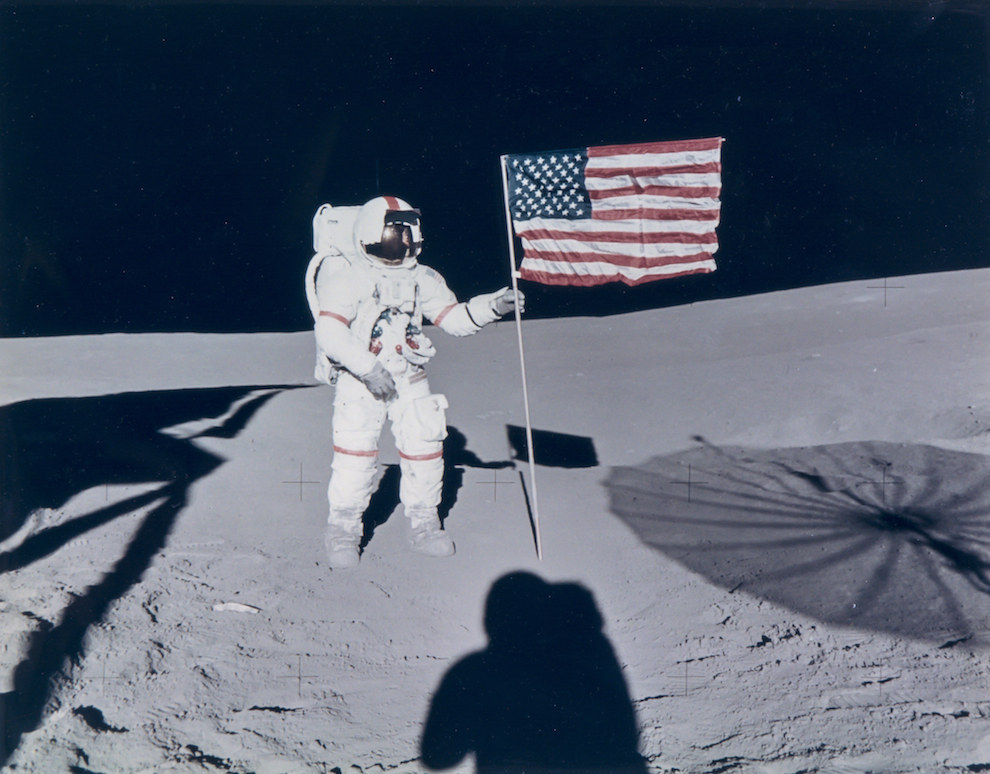 23.
Or James Irwin saluting the American flag during Apollo 15, August 1971.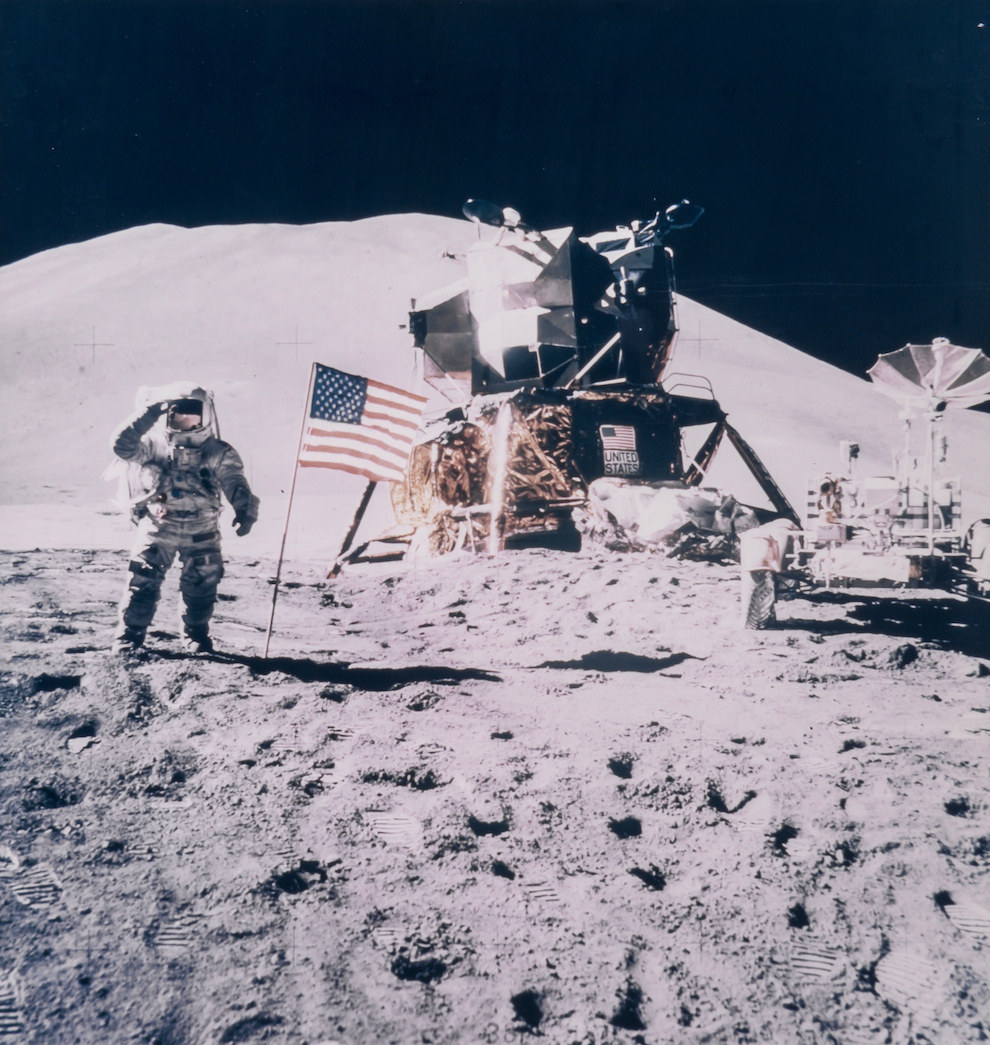 24.
Or this photo of Earth with Harrison Schmitt and, of course, an American flag during Apollo 17, December 1972.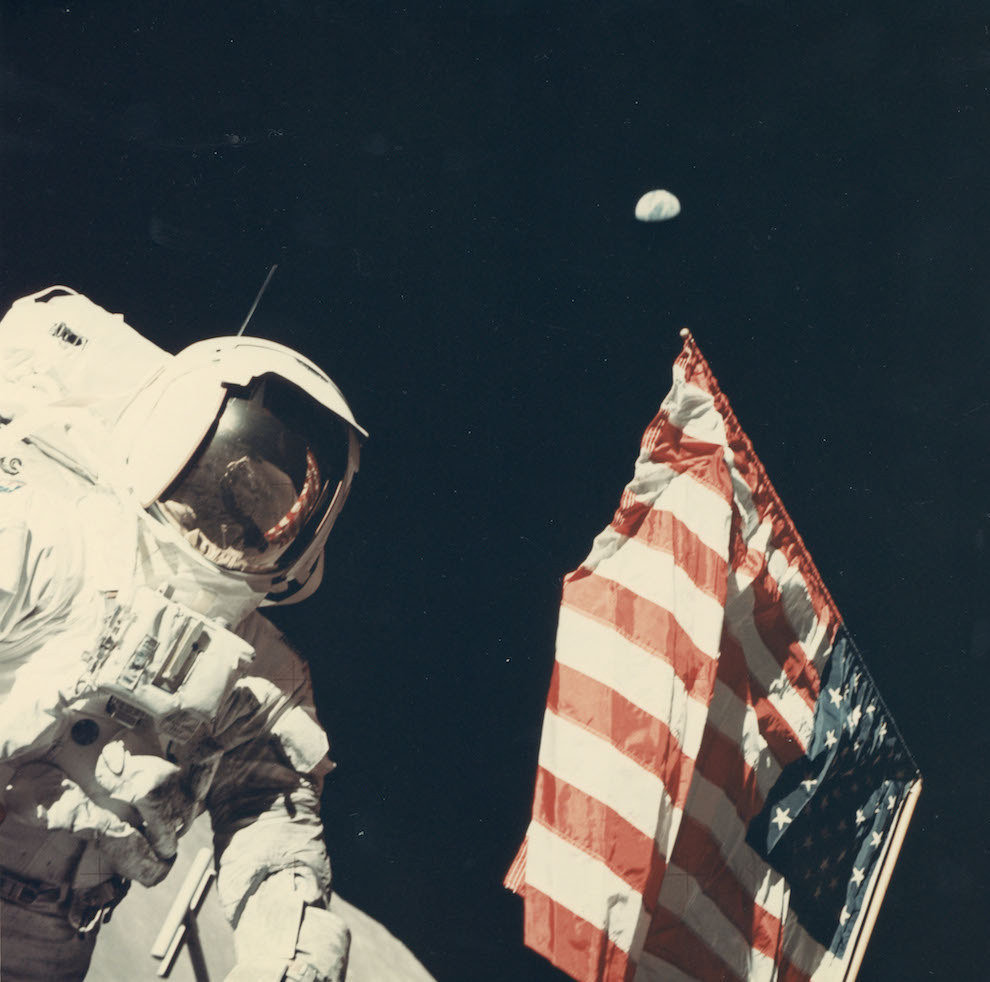 From the Earth to the Moon will be held at Dreweatts & Bloomsbury Auctions' saleroom in London on Thursday 26 February. You can see the catalogue online.