Three incidents changed Paul Evans' life.
In the first, during the May bank holiday of 2007, a vehicle carrying seven people who'd been at a stag party collided with a lorry on the M25. Six of the men died.
Evans, from Surrey, was one of the firefighters called out to the scene.
The next was another traffic accident, this time involving an overturned horsebox, and two horses that had to be put down by a vet. It happened a few months after the lorry crash, and Evans became inexplicably angry at the scene. "I got really angry at a member of the public who'd got out of his car to take a picture of the incident, and I remember telling him to eff off and get back in the car," he tells BuzzFeed News.
In the final incident, he witnessed the aftermath of a motorbike rider driving headfirst into a brick wall without a helmet.
The rider, he later learned, was called Toby. When Evans got to the scene, there wasn't much for him, as a firefighter, to do. "I walked up the driveway past him. I can still picture him now on the floor with the paramedics around him. It was fairly obvious that he'd died.
"I went and spoke to the homeowner, because it was someone's front wall and she was really shaken up. I basically hid in the house with her under the guise of making her a cup of tea and looking after her. I couldn't cope with it."
That was the catalyst that made him realise how bad a state he was in. In the years since the first incident, his mental health had got progressively worse.
Around Christmas 2009, before Toby, Evans had what he describes as a "spectacular" nervous breakdown, and not long after, he moved out of the home he lived in with his now ex-wife. After the Toby incident, he started to tell people how he felt for the first time, and was taken off operation duties.
Eventually he was diagnosed with post-traumatic stress disorder (PTSD) after going to his GP. "I've lost count at about 14 professionals who I've told my story to," he says. "Whether they're my GP, the fire service GP, fire service occupational health, Samaritans, counselling, various therapists."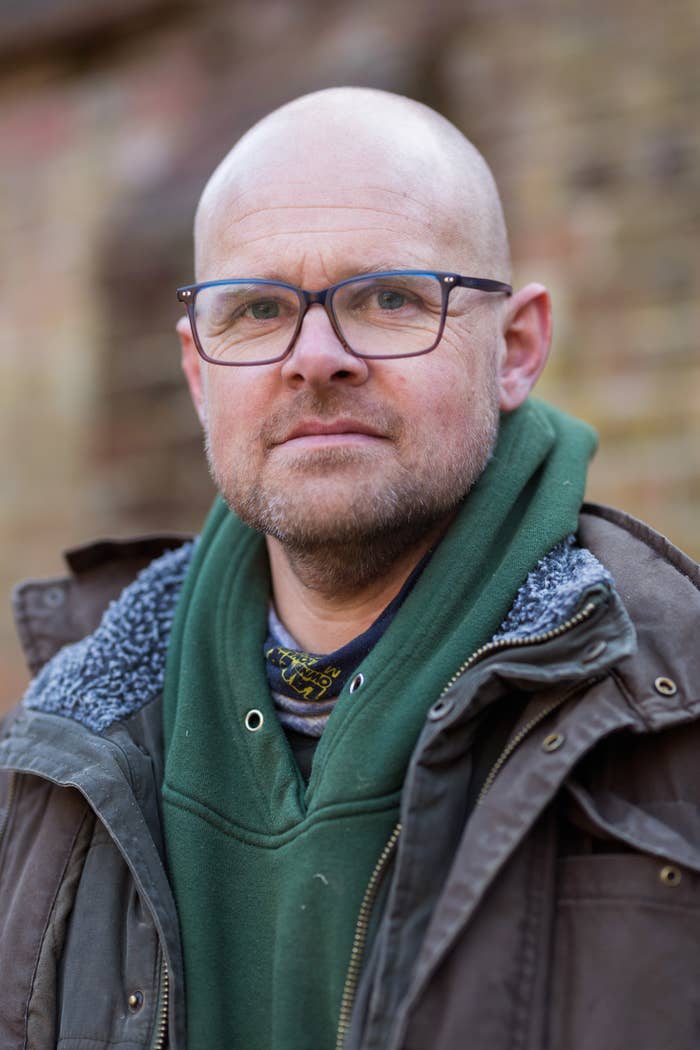 After being involved in or seeing something traumatic, it's normal to feel anxious and jumpy, have difficulty sleeping, feel guilty or blame yourself, or have unwanted thoughts and images popping into your head. But for people with PTSD, those symptoms don't go away.

After a year away from the front line in the education department, Evans went back to his normal duties. But he couldn't escape what he'd seen. He says the media sometimes use a photo of the 2007 motorway accident as a stock picture. "There's an aerial shot and on the motorway there's just a big blue tarpaulin," he says. "If you don't know, it's just a big blue bit of plastic. But I know under there that's where we laid the six bodies."
After a couple of years, things began to fall apart again. When a call came through about a road traffic collision, he started to cry. It was mentioned over the radio that an air ambulance had been called, too, and he knew that meant it must be serious.
"I found it really hard to hold my emotions in and deal with it," he says. "I was driving the fire engine at the time."
He called occupational health, and they told him to take the holiday he had planned for the next day and see how he felt after that. Before he was due to come back to work, he applied for and got another job, one that was non-operational. But he'd later end his career in the services completely and move to work in a horse sanctuary, feeling that what he'd been through made it impossible to continue in the emergency services.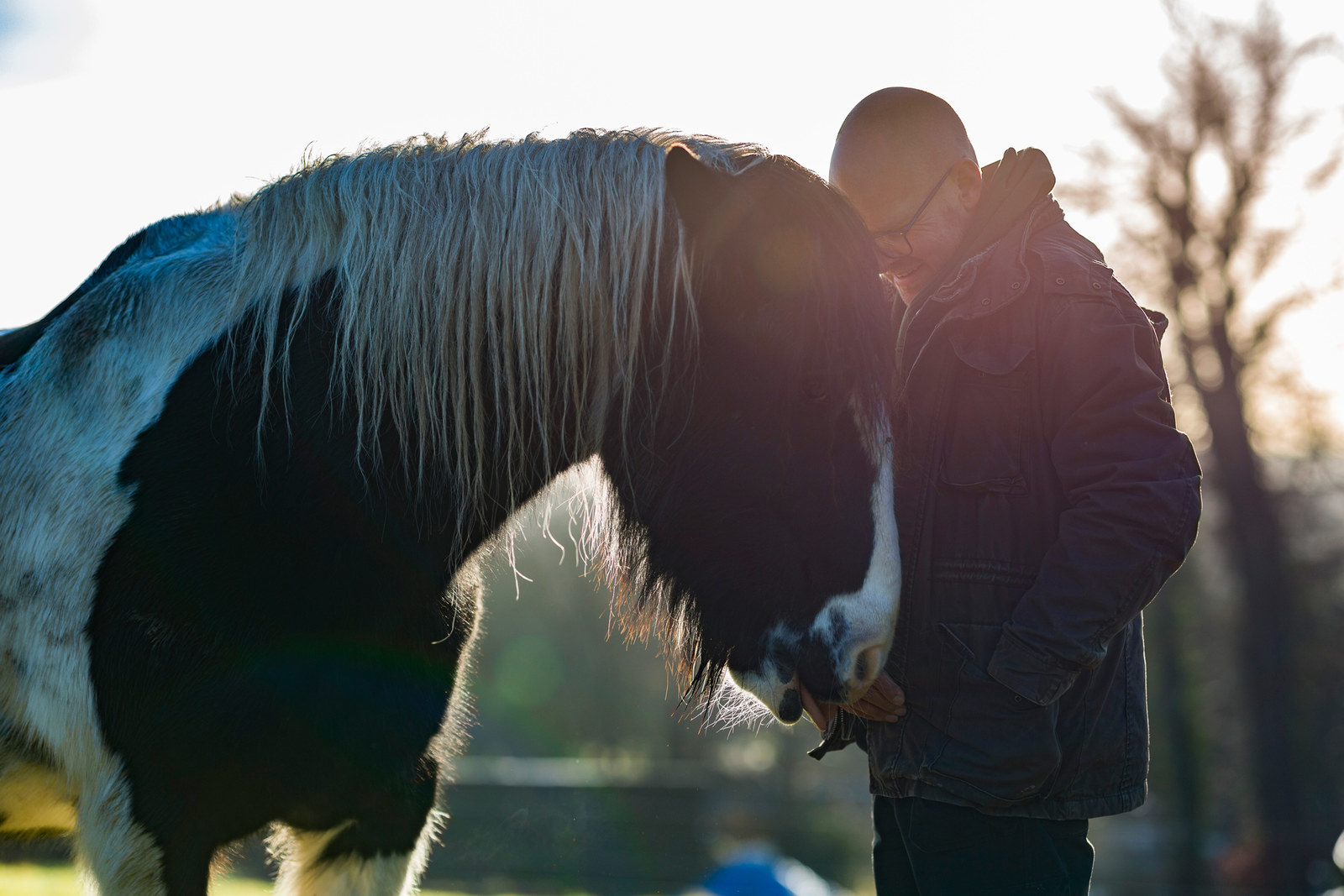 According to a report by the mental health charity Mind, published in 2015, people working in the police, fire, or ambulance services are twice as likely to experience a mental health problem as the general population, but they're less likely to get support or take time off work to deal with it.

"The research also showed us that they were twice as likely to identify work as the trigger for their mental health problem," Faye McGuinness, who manages Mind's "Blue Light" support programme for the emergency services, tells BuzzFeed News.
Nick Castle, a police officer who has PTSD, compares the experience to that of a veteran. "When you're walking down the street it's not like a soldier who, yes, he may hear a bang and that will trigger something off... When someone from the emergency services walks down that street and they've got PTSD, they are in their war zone."
Like Evans, Castle only realised he was in trouble some time after the trauma he'd experienced – and at a dangerous moment. He was driving down a dual carriageway on his way to work when he realised he was going in the opposite direction to the rest of the traffic. He stopped the car, turned around and went home. He never returned to work.
Castle had worked mostly undercover. He'd been badly injured while on the job, by a gang he'd been running an operation against. "I was beaten around my head, my back, and I ended up in hospital. I was released from hospital, then I was admitted back in," he tells BuzzFeed News.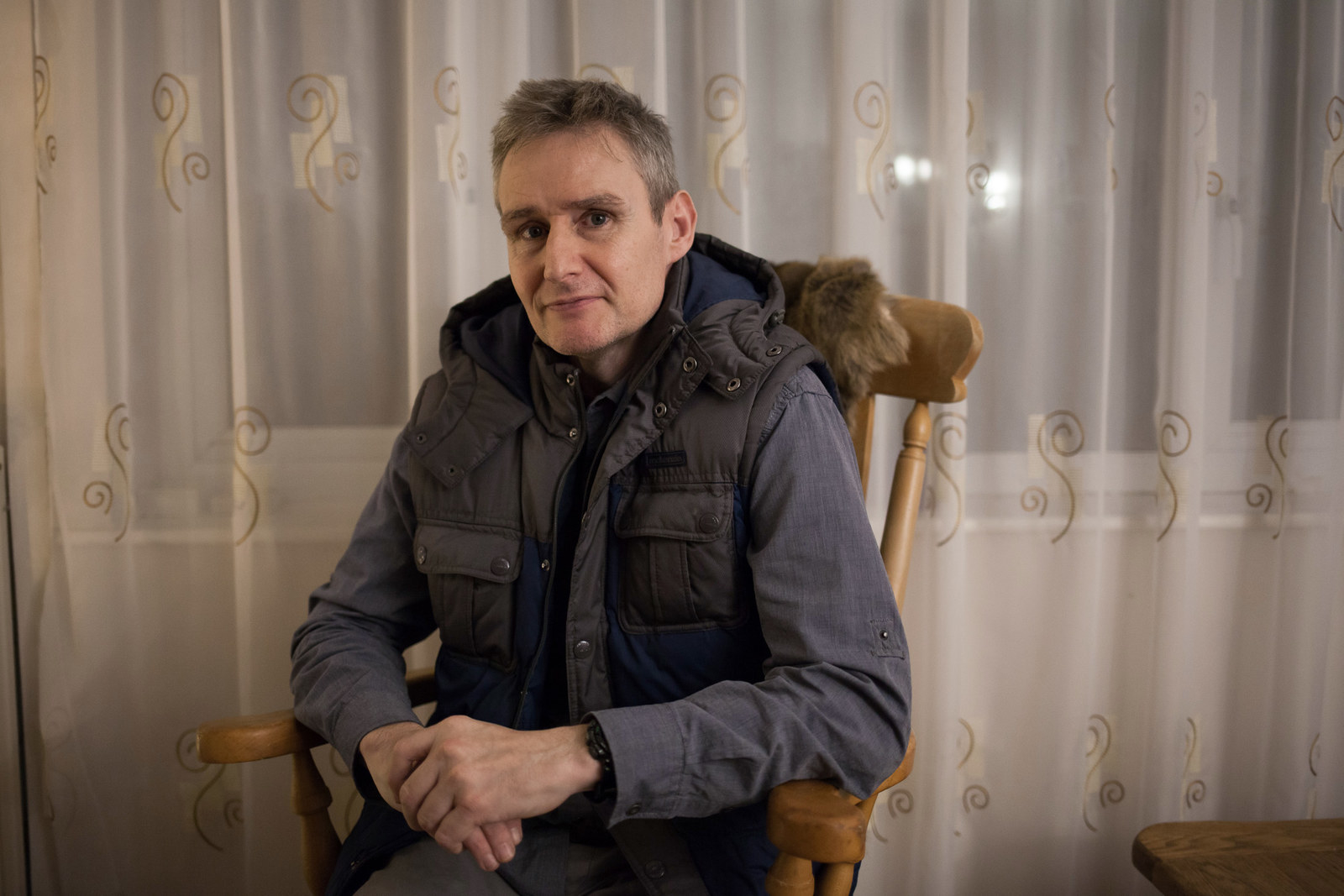 He was in hospital and off work for a while, but when he went back he was put in the same area. The gang found him again. "I was in the car and a group of this gang in the local community, young lads, surrounded the car I was in, said: 'We're going to get you out, we're going to kill you, chop your head off and parade it up and down the street,'" he says.
At first, the police paid for his mental health treatment, but there was only so much they would fund. Once the specialist he was seeing said he needed to see a psychiatrist as well, they stopped. "They looked into how much it was going to cost and said 'we're not putting in that', and then I was thrown back out again on my own basically."
A year later, after visiting his GP, he saw a psychologist who finally diagnosed PTSD.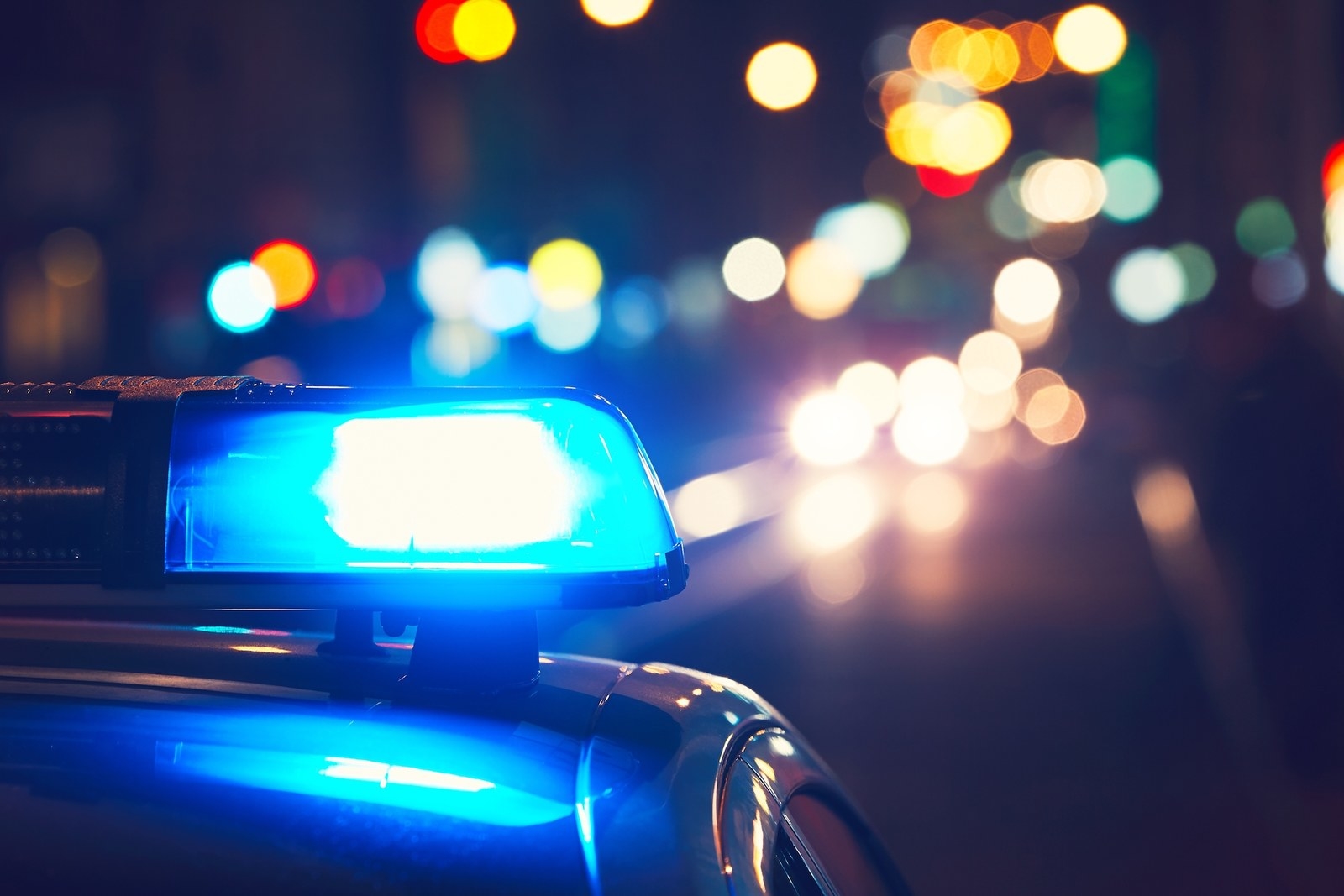 Now psychologists hope that cases like Evans' and Castle's can be prevented thanks to research at the University of Oxford. Jennifer Wild, associate professor of experimental psychology, and her colleagues are currently researching methods of early intervention for emergency workers – in fact, they want to be able to identify which people are most at risk before they even develop PTSD in the first place, at a very early stage in their careers.
Wild and her colleagues followed over 400 trainee paramedics for two years and published the results in a paper in the journal Psychological Medicine. They found that two risk factors – dwelling on past events, and having a negative view of their own resilience – predicted whether trainees would develop PTSD or depression. "We started right from the beginning to isolate predictors of who becomes ill over time," Wild tells BuzzFeed News.
Identifying who is most at risk is not about screening people out from doing the job, she says, but rather being able to find out who might need training and support to improve their resilience, with the aim of reducing the number of emergency workers who get PTSD.
On the back of this work, Wild and her colleagues have created an online training programme designed to do just this. "We know that this is a high-risk group, so it makes sense to develop an intervention to prevent these issues from developing," she says.
They are now evaluating that programme in a trial with 570 student paramedics. Each person will receive six weeks of online training and be followed up after six months, one year, and two years to see how the course influences their mental health, and if they are better equipped to deal with trauma when they do experience it. It started in December – 132 people have completed their six weeks of training so far – and will run until 2020.
The training is split up into six modules, and each module includes text, explanatory videos, audio files to help trainees practise new strategies they learn, and testimony from qualified paramedics. "It's about modifying those risk factors," says Wild, "to help them stop dwelling about the past, and have more positive beliefs about their own resilience."
It can feel difficult for those in the services to seek professional help with their mental health, says McGuinness. "People that work in the emergency services are much more likely to speak to a colleague or a peer about their mental health problems than they would HR or occupational health, or a mental health specialist.
"Historically there's been a big macho culture within the emergency services, and there's been a perception that people who are regularly exposed to traumatic situations are immune from developing mental health problems. But we know from our research that that's not the case. Simply having an environment where people feel able to talk can create a real difference and really break down that stigma."
There are other pressures for workers beyond the obvious encounters with crime, violence, deaths, and injuries. Perhaps counterintuitively, being exposed to traumatic incidents is not the biggest factor in poor mental health – which includes PTSD, but also depression, anxiety, and more – in the emergency services. More important for some are what Mind calls "organisational factors" such as long hours and shift patterns, stigma around mental health at work, and feeling under pressure.
Everyone who BuzzFeed News spoke to for this piece had developed PTSD after a traumatic incident, but all said that factors such as the stigma around speaking up made their problems worse – and stopped them from seeking help in the first place, in some cases for years.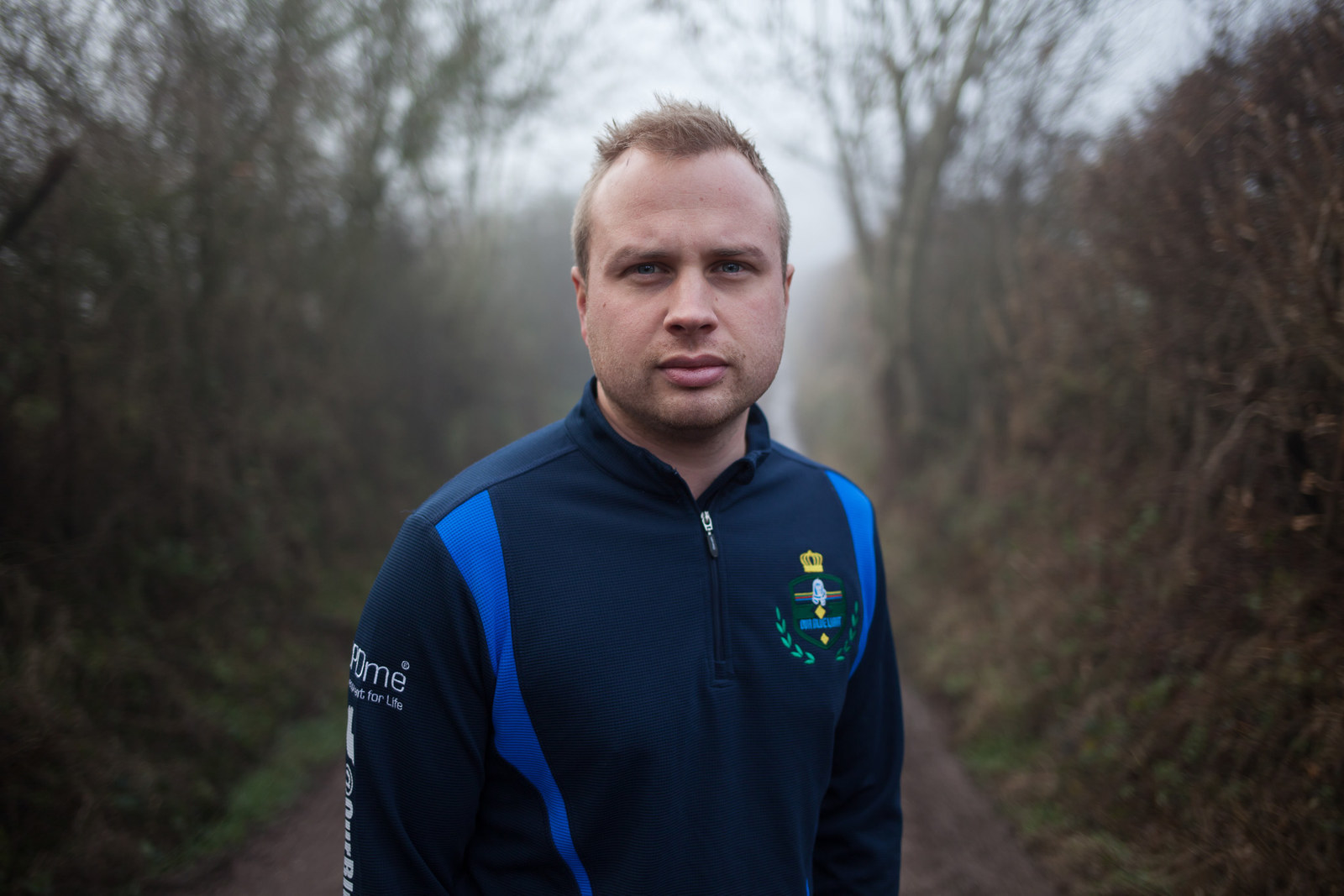 The emergency services are not as ethnically diverse as the population as a whole, and men still tend to outnumber women.
"If someone in the BME community is working in the emergency services and already facing discrimination, maybe because of their color, to them also to have a mental health problem, they could face dual discrimination," says McGuinness.
This year, Mind is going to start working with groups such as the Metropolitan Black Police Association to understand what the barriers to accessing mental health are for different communities. "I think there is some work that needs to be done in that area most definitely," McGuinness says.
One person who's already been helped by Wild and her colleagues' work is firefighter Mat Barlow, who's from Oxfordshire. In 2007 he was driving a fire engine to a call when he crashed. The accident led to years of symptoms that were eventually, in 2012, diagnosed as PTSD.
"There was another person involved in the crash, that I crashed into, and they were injured," he says. "I thought, because I'd seen the damage to the car, that I'd killed someone."
He dislocated his own shoulder in the accident and was taken to hospital. But, even though they were in the same hospital, nobody told him what had happened to the other person. "There was a brick wall there for me. As far as I was concerned I'd substantially hurt someone, because nobody had told me otherwise. I felt guilty about it for years."
"It took a few years for me to come out and tell people that I was having nightmares and things like that," he tells BuzzFeed News.
He says he became reclusive. Whenever he did leave the house he'd wear headphones, in part to avoid having to talk to people, but also to avoid hearing the sound of sirens. "I stopped answering letters, mail, bills," he says. "It impacted me massively."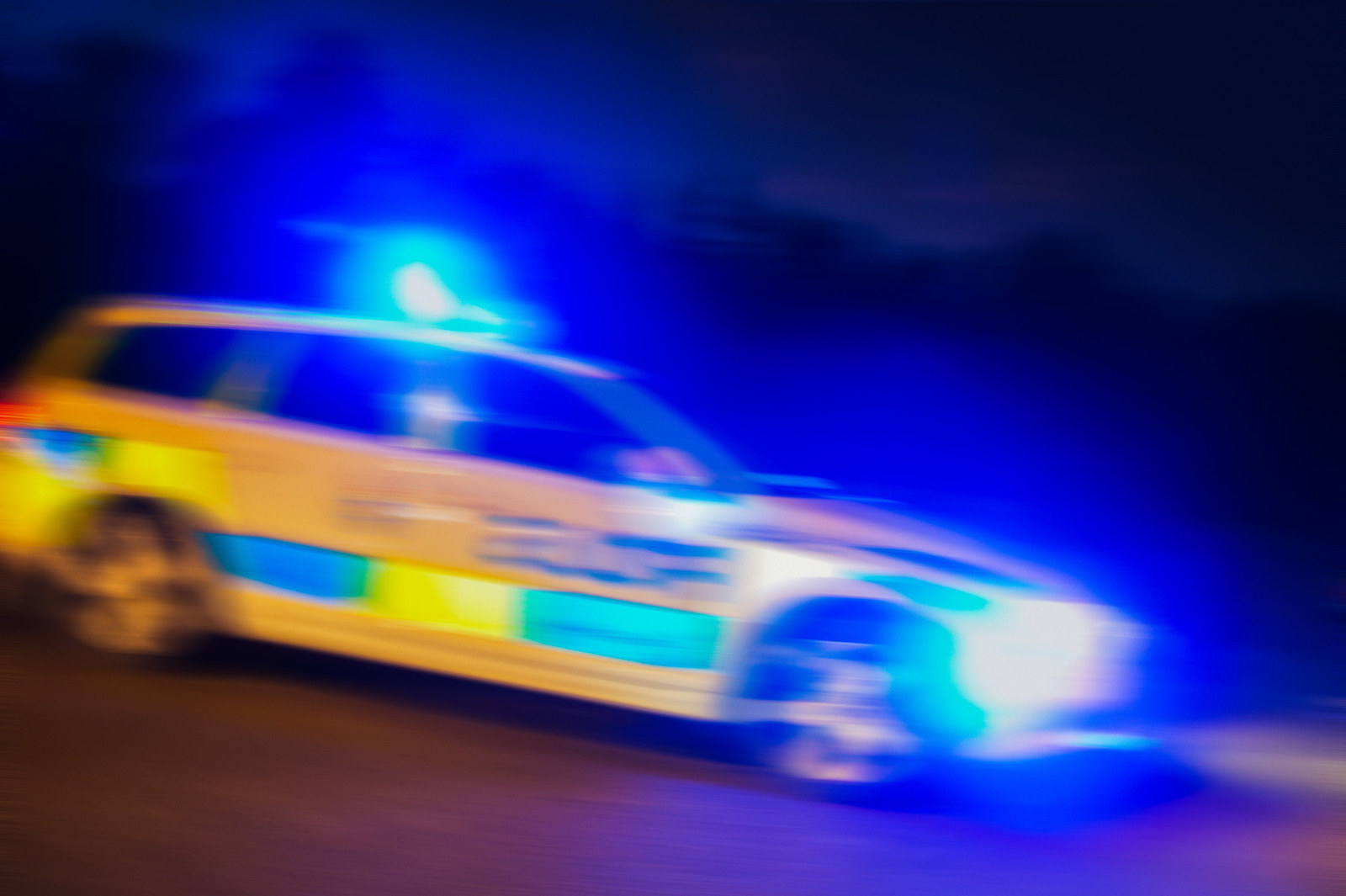 Barlow has now been in the fire service for 17 years, starting as an "on-call" firefighter before going full time. Luckily, the doctor in his brigade at the time had heard about Wild's work at Oxford, and Barlow ended up completing another internet-based course she developed to treat emergency workers who have already developed PTSD. It involved online homework and speaking to a therapist once a week.
"Through that I managed to get a step up instead of sitting on the NHS waiting list, which was quite substantial at the time," Barlow says.
He's a lot better now, but every so often he still gets caught out by something. Filling in the gaps of what happened on the day of the crash – especially learning what happened to the other person involved in the accident, who he now knows is recovering – and reframing the story is what's helped him deal with PTSD.
"Every time I'd go [to therapy] I'd run through the whole incident from when I got the call to the crash," he says. "After a few weeks we would add certain bits in. I was retelling the story time and time again, but then adding things like 'although he's injured now, he's still alive and living a fulfilled life,' and learning to complete my story rather than it just ending. Because when I had my nightmares, that's when I'd wake up – bang when I had the crash, right there."
He says he wishes he'd sought help sooner. "If you get that help early on, that early intervention, it is just a massive weight off your shoulders."
For all the workers BuzzFeed News spoke to, PTSD caused previous incidents that they thought they had come to terms with at the time to resurface. Castle compares getting PTSD to opening Pandora's box. "Things that you thought you dealt with and put to bed, as it was, then come back and flashbacks start and you can't take your mind off them," he says.
He was once asked to help identify the body of someone who'd killed themselves. When he arrived at the morgue, he found it was someone he had previously stopped and searched, leading to deep feelings of guilt – which he says were not helped by some unsupportive colleagues.
When his PTSD started he found his mind kept drifting back to that day in the morgue. "I found it really difficult to deal with because the boy haunted me. In my head I was always asking the question 'Did I kill him?'"
"People in the services talk to us about the 'drip-drip effect'," says McGuinness from Mind. A small incident could be the trigger for something like PTSD, but the environment someone works in, and everything else they've had to deal with over their career, build up in the background and contribute too.
"It's really important that we create cultures that when you feel like you're starting to struggle, and you're starting to find things difficult, it's at that point that you can have the conversation," she says.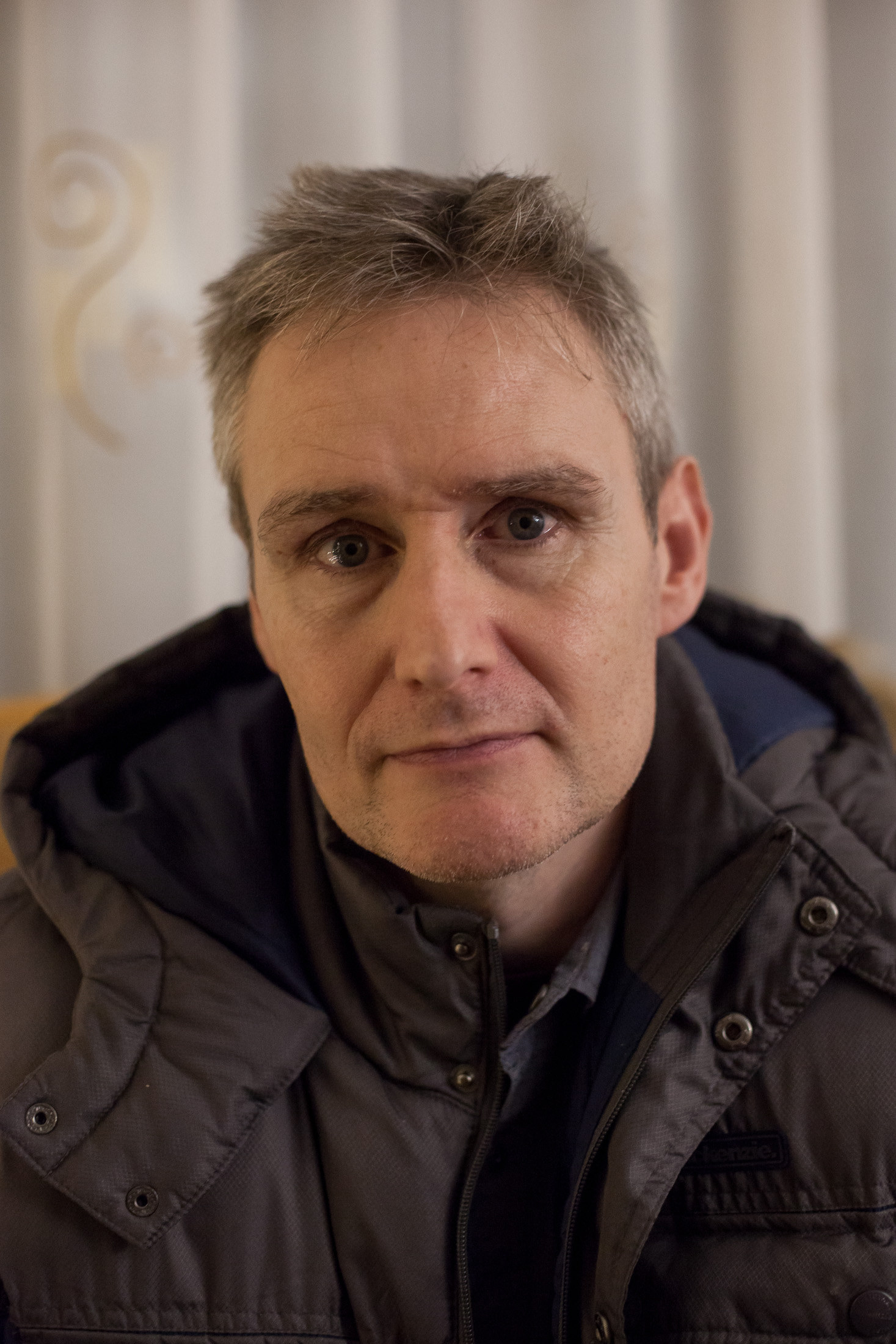 Castle says that in his experience the emergency services tend to approach each traumatic event as it comes: "If you go to an incident and that's had an effect on you, they'll deal with that one incident."
But he says it's not always just that one incident that's to blame. "It's the lifestyle of the people in the emergency services; it's the nature of the job that means it's not that easy to deal with."
His condition has affected every aspect of his life. He later realised that when he'd driven the wrong way on the dual carriageway, he'd disassociated – a symptom of his PTSD, and something that he still experiences today, making it difficult for him to drive.
His wife left him. When he went out for a meal with his family he would end up having a meltdown in the restaurant because he wanted to sit where he could see the door and any windows, and they didn't understand why he was being so picky. One time in church something triggered his PTSD and he ran out and hid. "They found me in tears hiding under some chairs," he says. "Things like that happened a lot."
Castle, who now lives in Cheshire, has still got some injuries, and chronic pain that his doctor thinks is linked to his PTSD.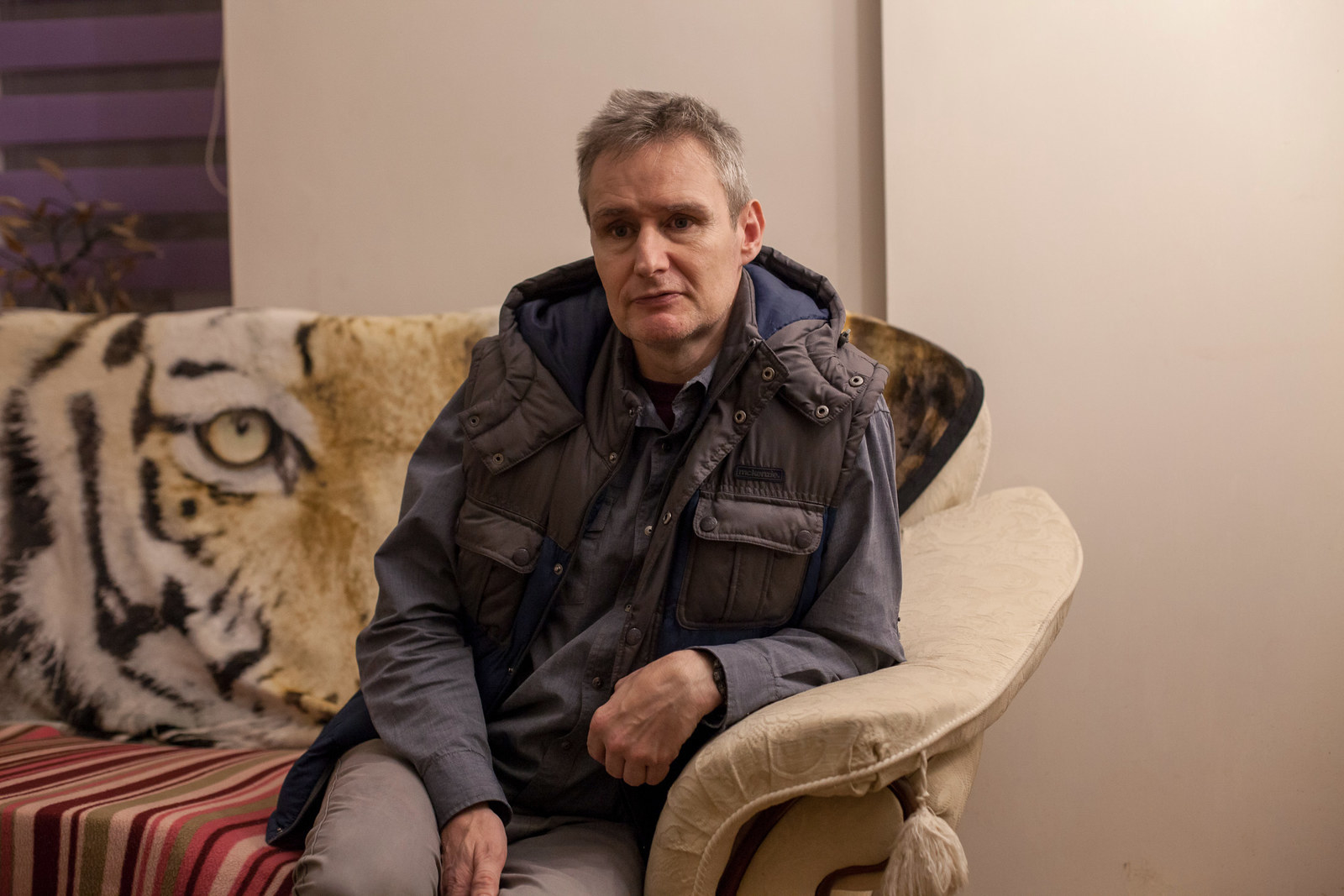 For Dan Farnworth, an ambulance technician in Blackpool, it was speaking to a colleague who understood his experience that ultimately helped him.
The incident that led to his PTSD was the killing of a child. "It was probably one of the worst things I've ever seen and it's something that will live with me forever," he tells BuzzFeed News.
"Immediately after, I knew that it would take a lot to understand what happened. That night I didn't sleep very well thinking about it."
But he was scared that if he told somebody about this, they might turn around and say that he wasn't suited to the job. "I was scared of losing my job more than anything," Farnworth says.
He was anxious, started having flashbacks, and was followed everywhere by a sense of impending doom. "Gradually I found myself in a deeper and darker place day by day and eventually I felt like I was at the bottom of a very, very deep, dark hole and I didn't know the way out of it," he says.
Around two months after the incident he gathered the courage to send a message to a friend.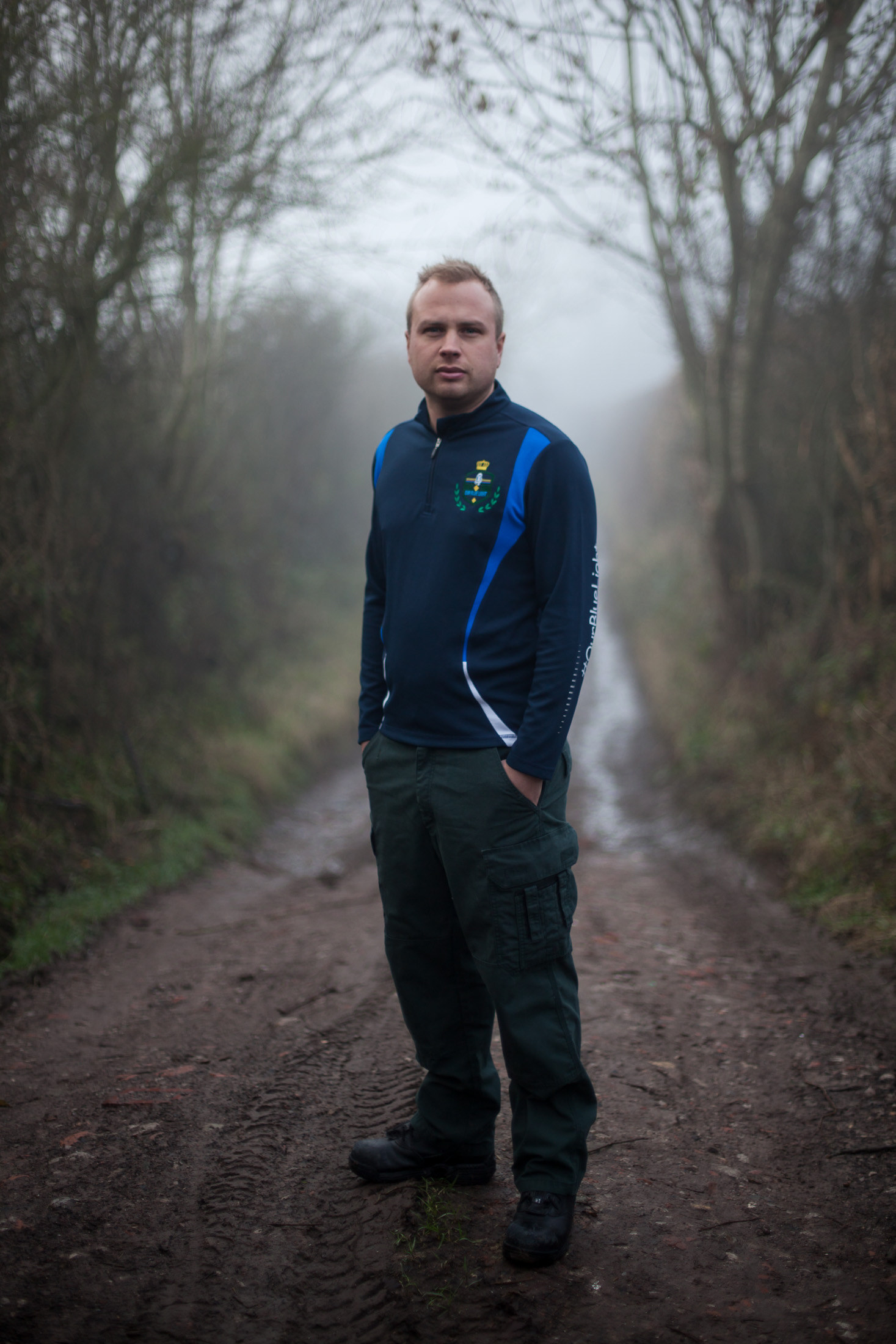 "I wrote my friend who I work with a text message saying I was having difficulties, and I then deleted the text message because I was too scared to send it. Then I wrote it again, deleted it again. Eventually I plucked up the courage and I sent the message. Then I turned my phone off and put my phone under the pillow. I was too scared to see what he'd said.
"I looked at my phone and he said: 'I'm on the way round. Put the kettle on.'"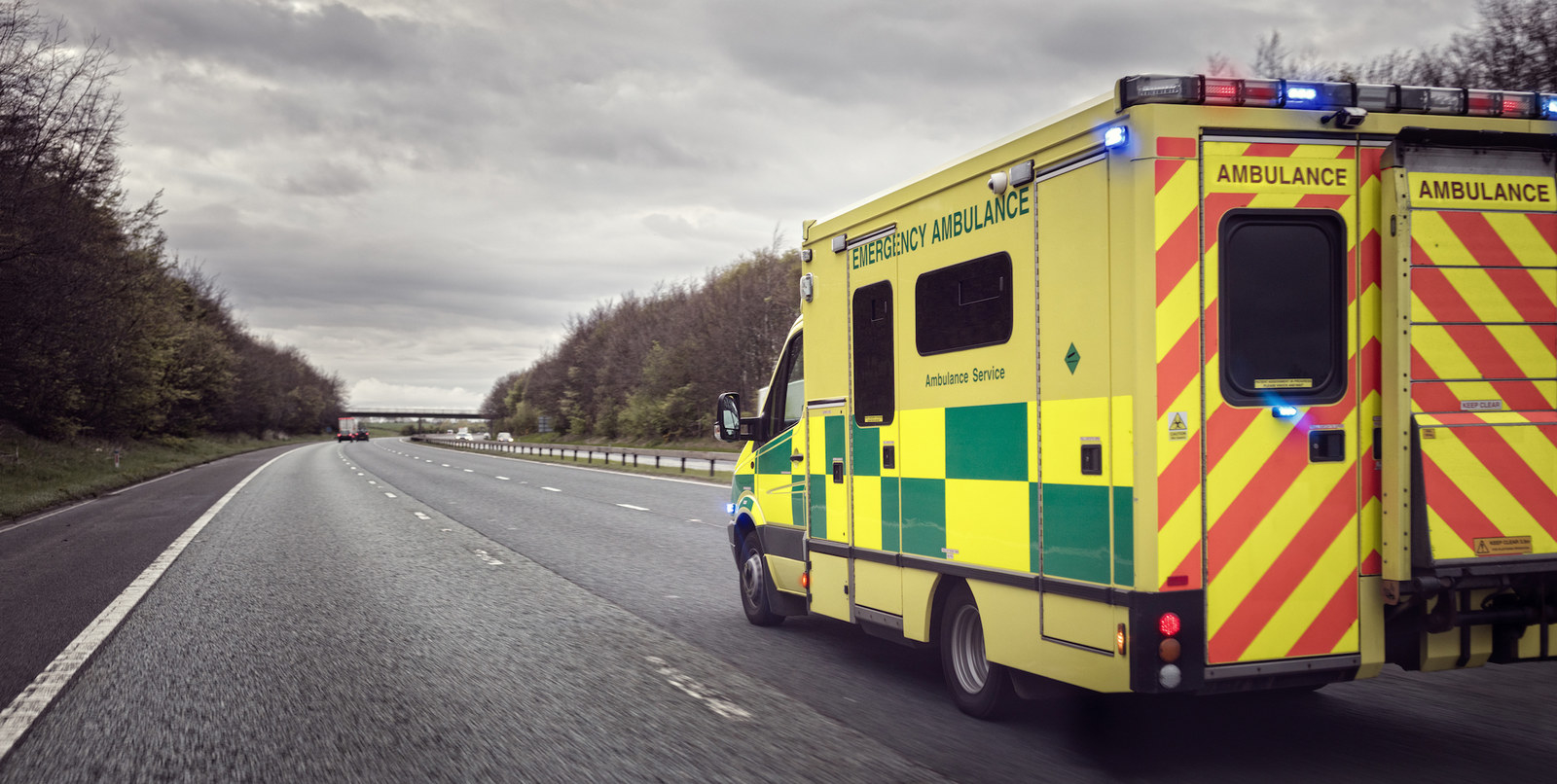 After that initial conversation with a colleague, he says, it was much easier to go to his GP and get the help he needed.
"Confiding in Rich made the world of difference. It just helped me really to rationalise things and come up with a plan going forward."
Together, the pair founded Our Blue Light, a grassroots network that supports the Mind Blue Light programme, to help share stories of poor mental health in the emergency services.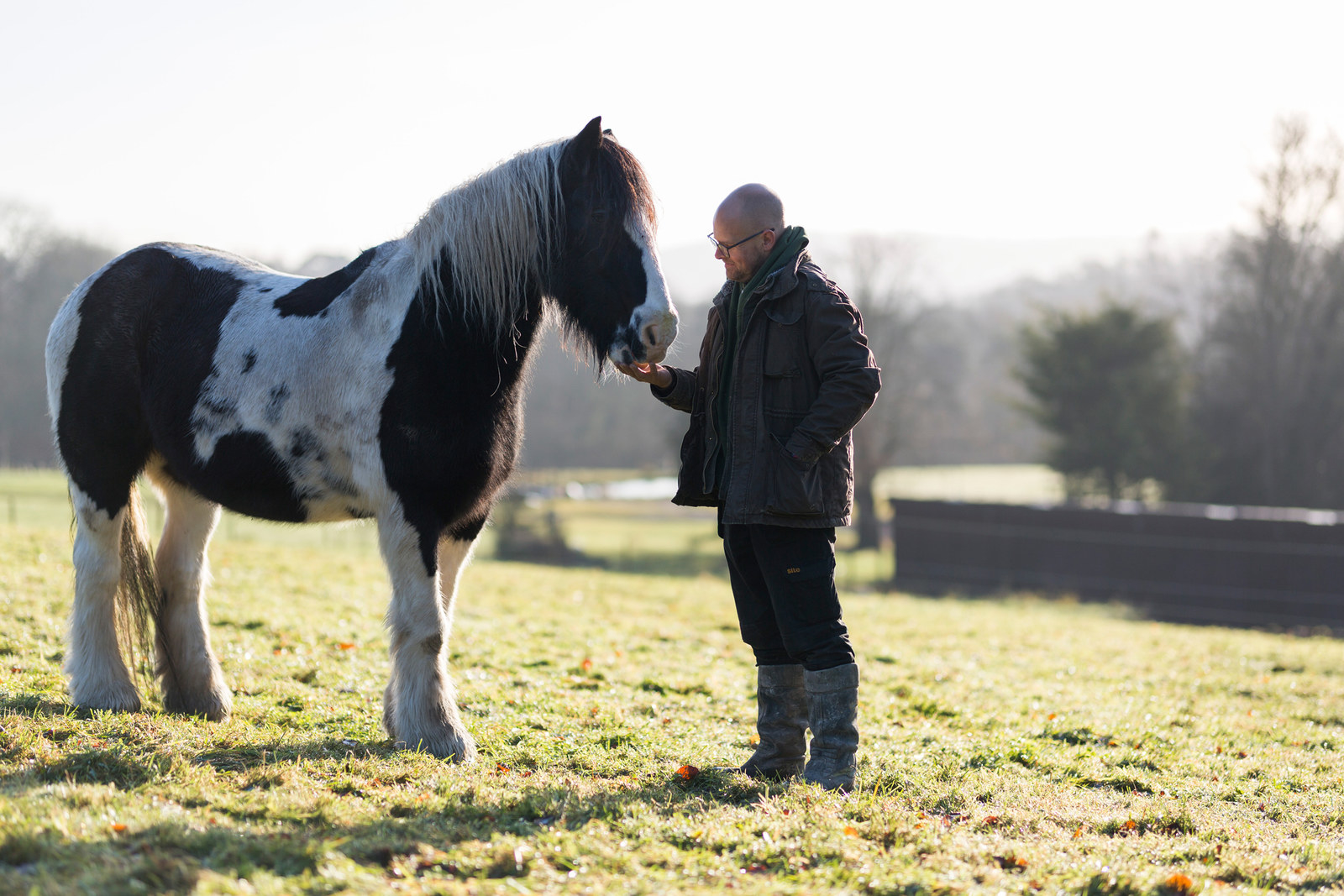 Over the next few years, research from Wild and her colleagues at Oxford could prevent more people from leaving emergency services jobs due to PTSD.
When Paul Evans eventually left the fire service, he says, he felt a huge weight lift from him. His new job at a horse sanctuary pays less than half of what his old one used to, but he's much happier.
"I realised that money isn't everything, and security isn't everything, and sometimes you just need to get away from the thing that is doing you harm," he says. "The fire service was still doing me harm."
But Farnworth was able to get the help he needed to stay in his job, and wants to use his experience to help others. "I had quite a lot of counselling. I'll always have PTSD but now I'm in a stronger place. I'm more resilient, I look out for my own wellbeing more, and actually I want to use this horrible situation to help others."