We recently asked the BuzzFeed Community to tell us about the worst things teen drama characters did to each other. Here are some of the biggest betrayals:
Warning: Spoilers ahead!!!
Note: Some of the following contain mentions of eating disorders and sexual assault.
1.
First, when Paige tried to drown Emily on Pretty Little Liars: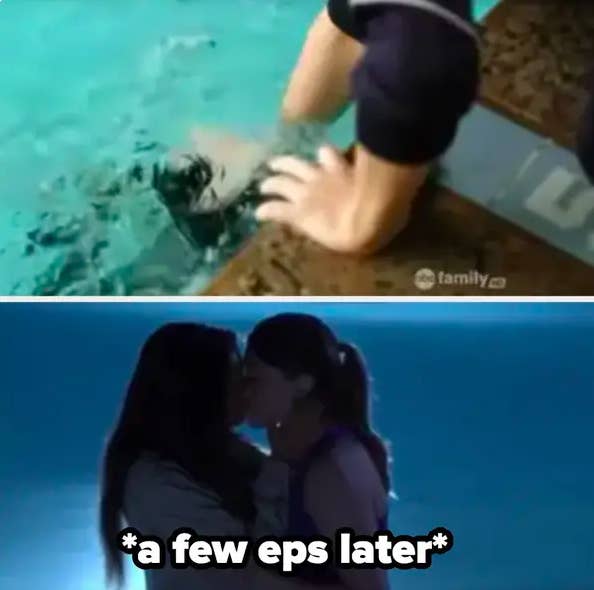 2.
When Kitty purposefully sized down Marley's costume, which led her to develop an eating disorder, on Glee: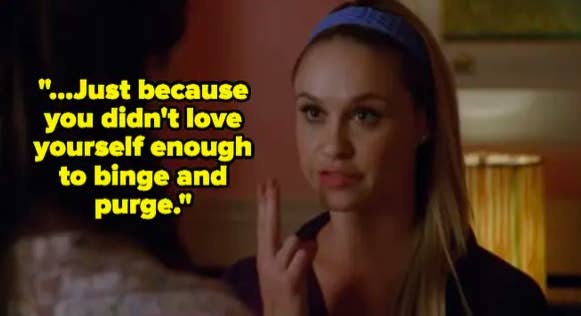 3.
When Joey cheated on Caitlin with Tessa and got the latter pregnant on Degrassi: School's Out: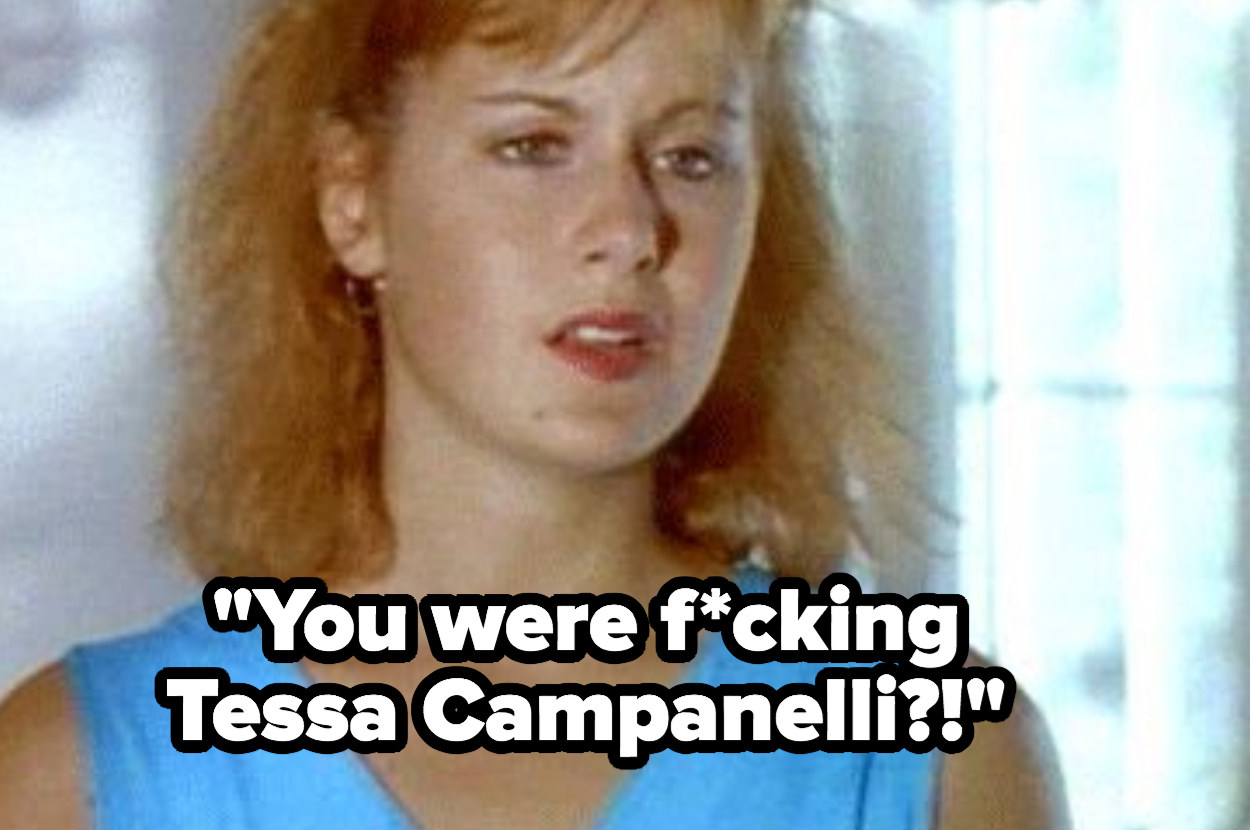 4.
When Julie slept with her teenage daughter's ex-boyfriend on The O.C.: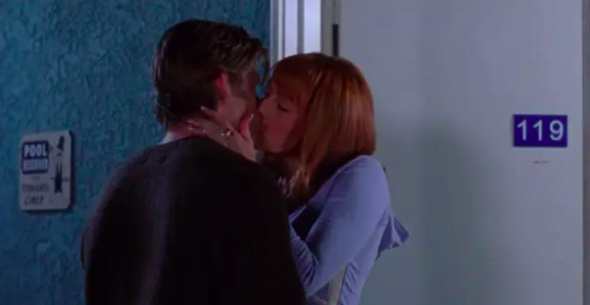 5.
When Serena filmed a sex tape of her and Dan without his consent to get back at Blair on Gossip Girl:
6.
When Lucas cheated on Brooke with her best friend twice on One Tree Hill: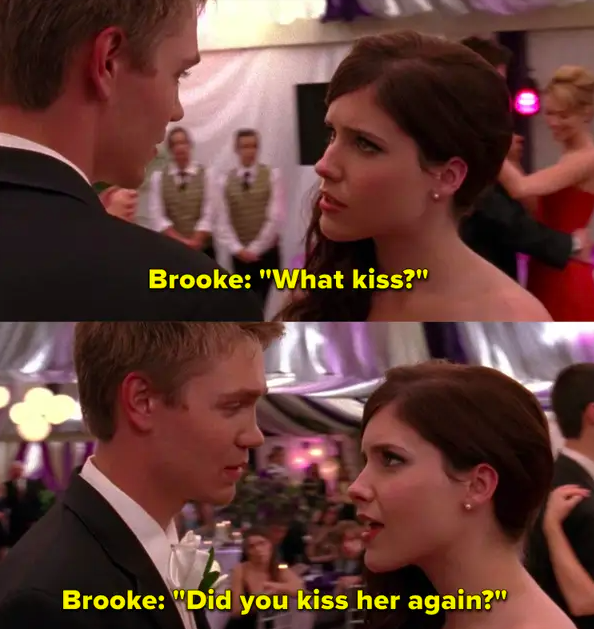 7.
When all of Annie's friends dropped her because they thought she slept with Liam on 90210: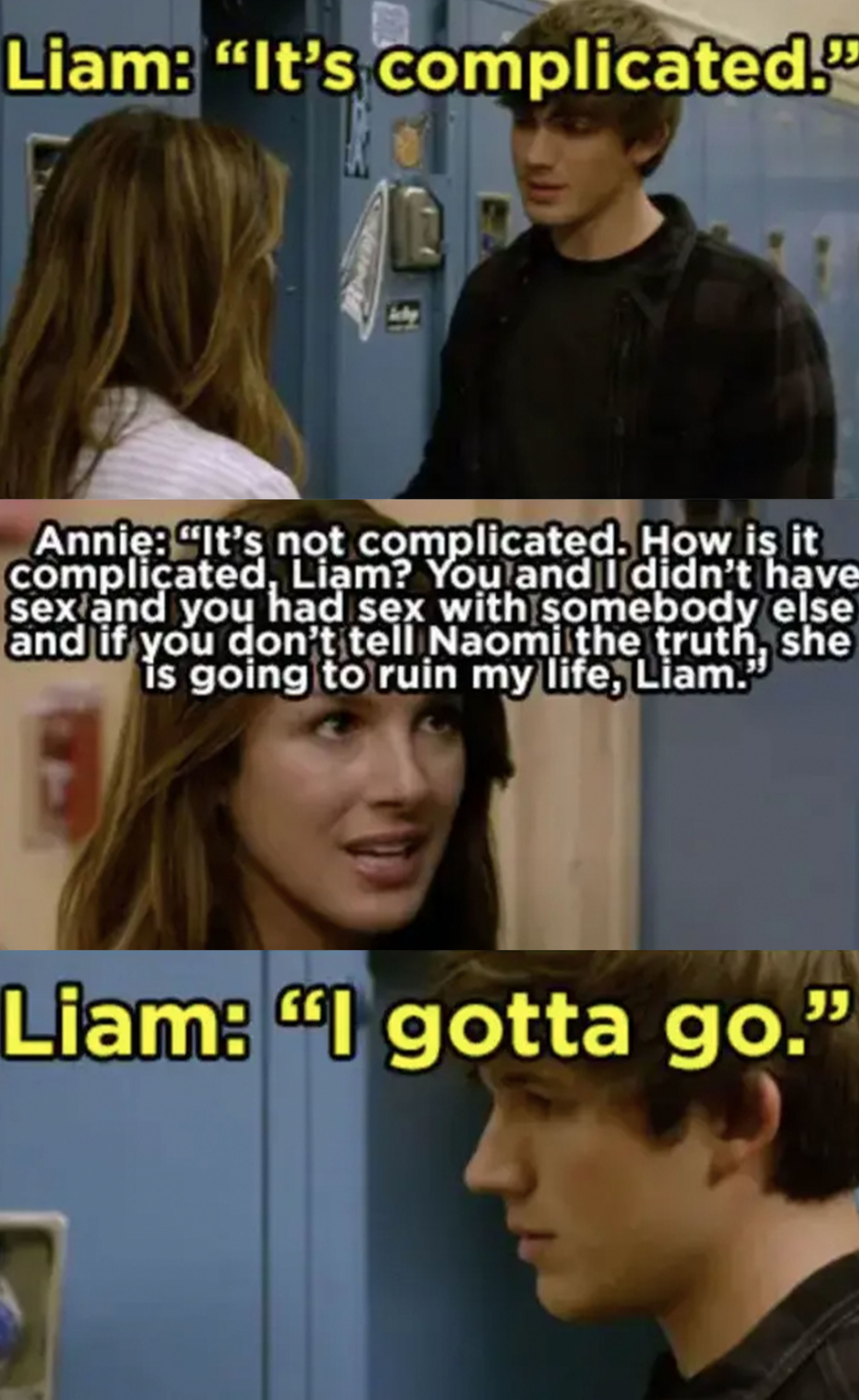 8.
When Rachel cheated on Finn because he slept with Santana before they were even together on Glee: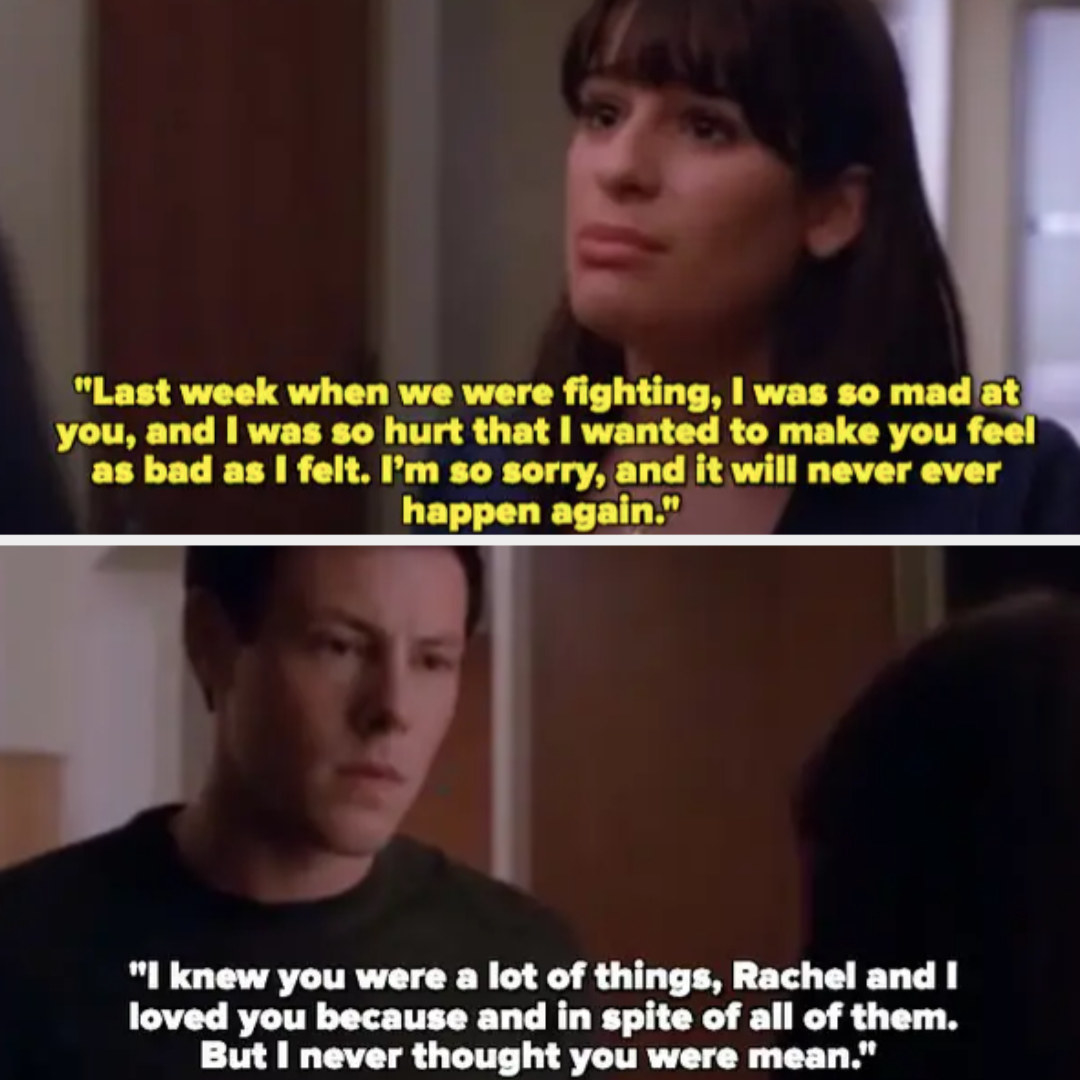 9.
When Adrianna swapped Silver's bipolar medication out with placebos to get revenge on her for hooking up with Navid on 90210: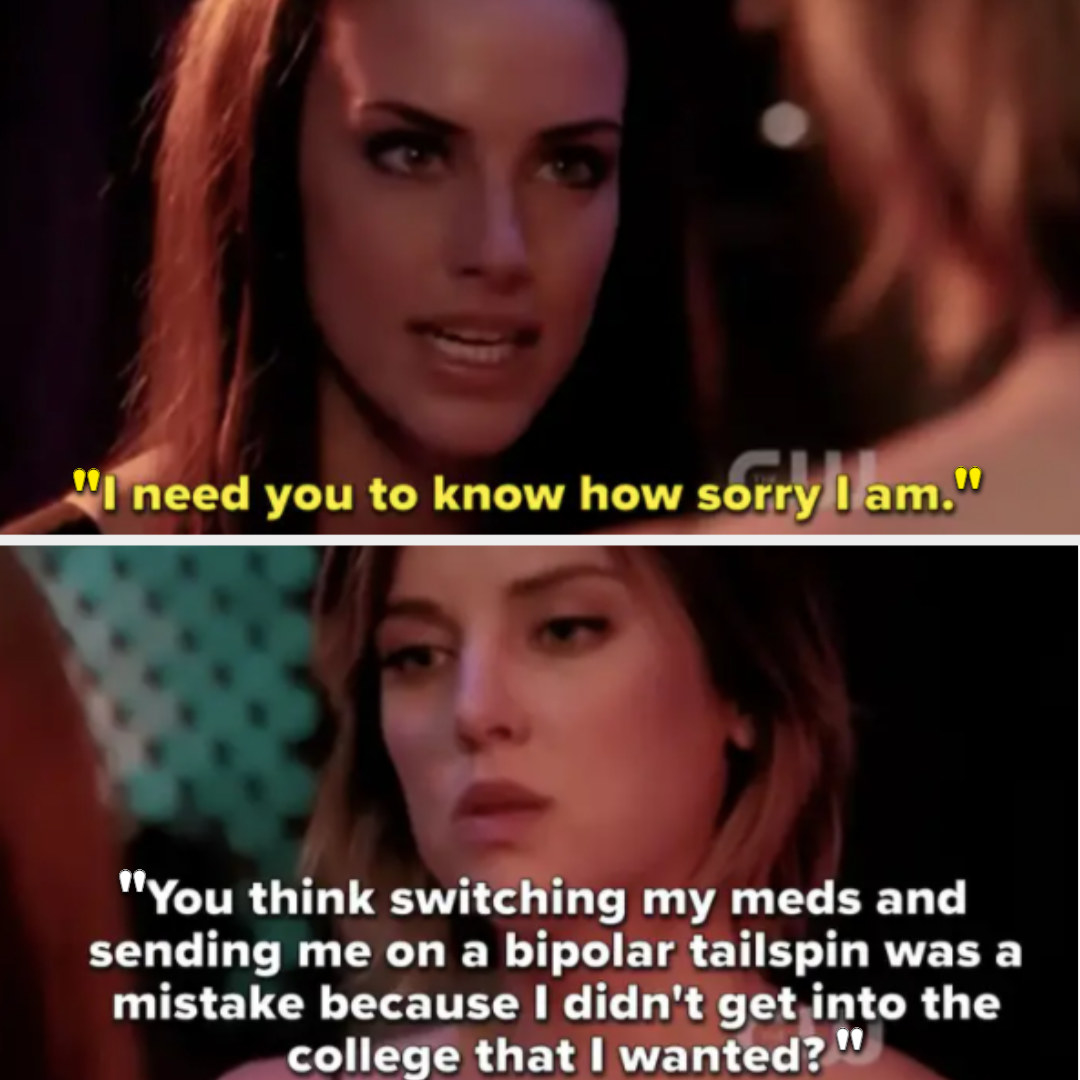 10.
When Hope put Josie and Lizzie in danger in an attempt to save Landon again on Legacies: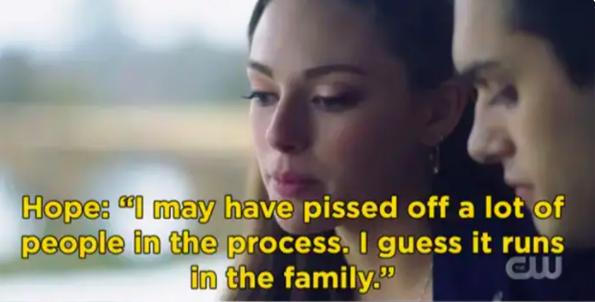 11.
When Scott believed Theo's story about Stiles purposefully killing Donovan on Teen Wolf: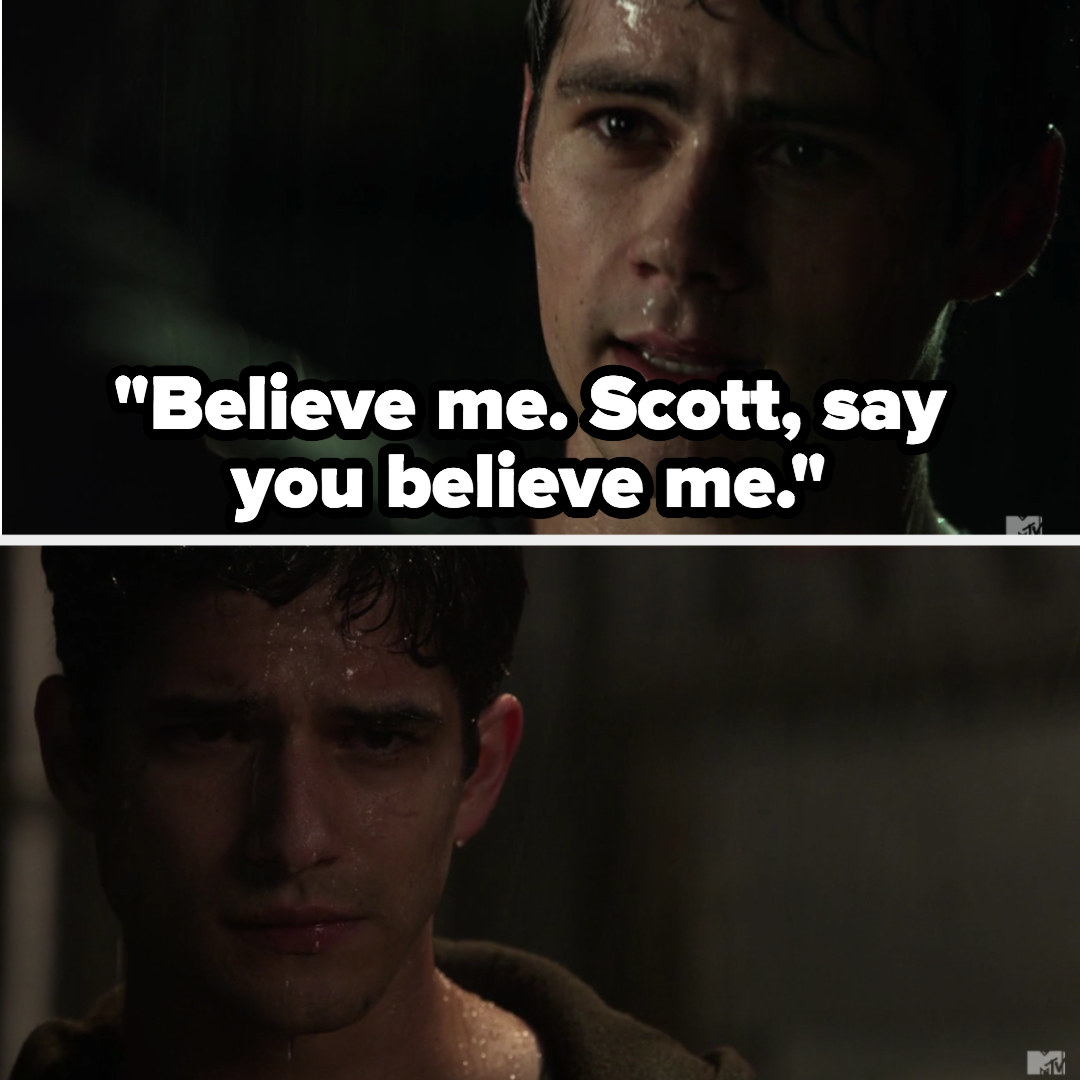 12.
When Toby worked with the A Team and let Spencer think he was dead on Pretty Little Liars: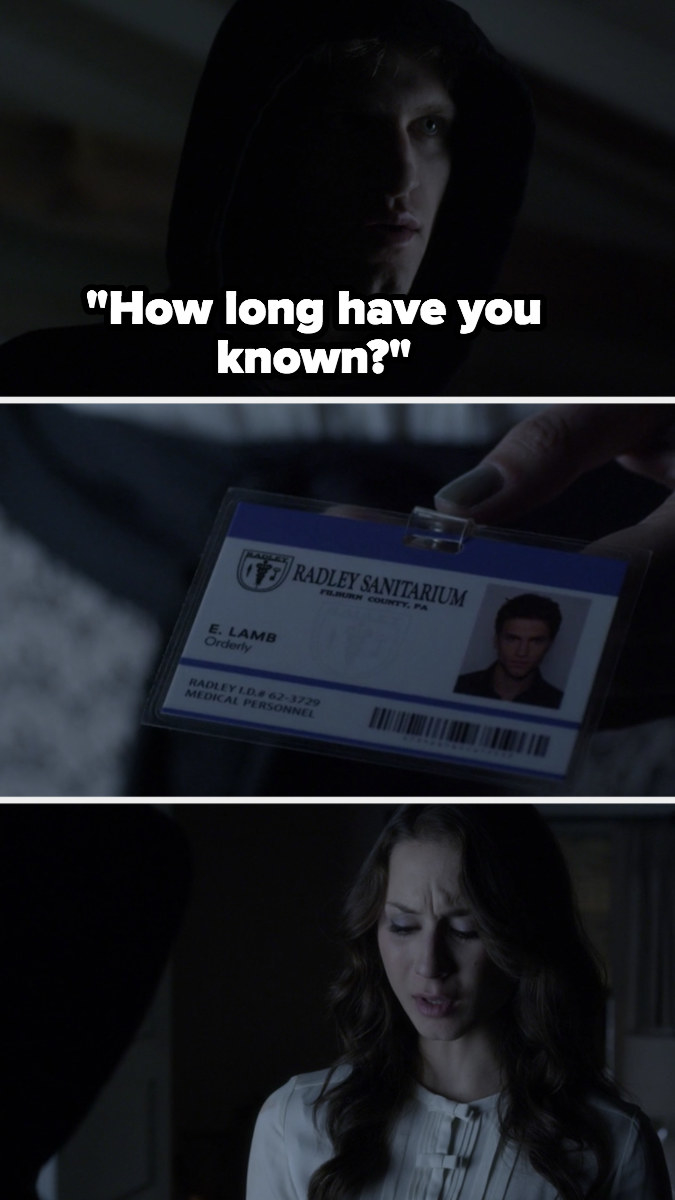 13.
When Betty and Archie kissed and had an emotional affair behind Jughead and Veronica's backs on Riverdale: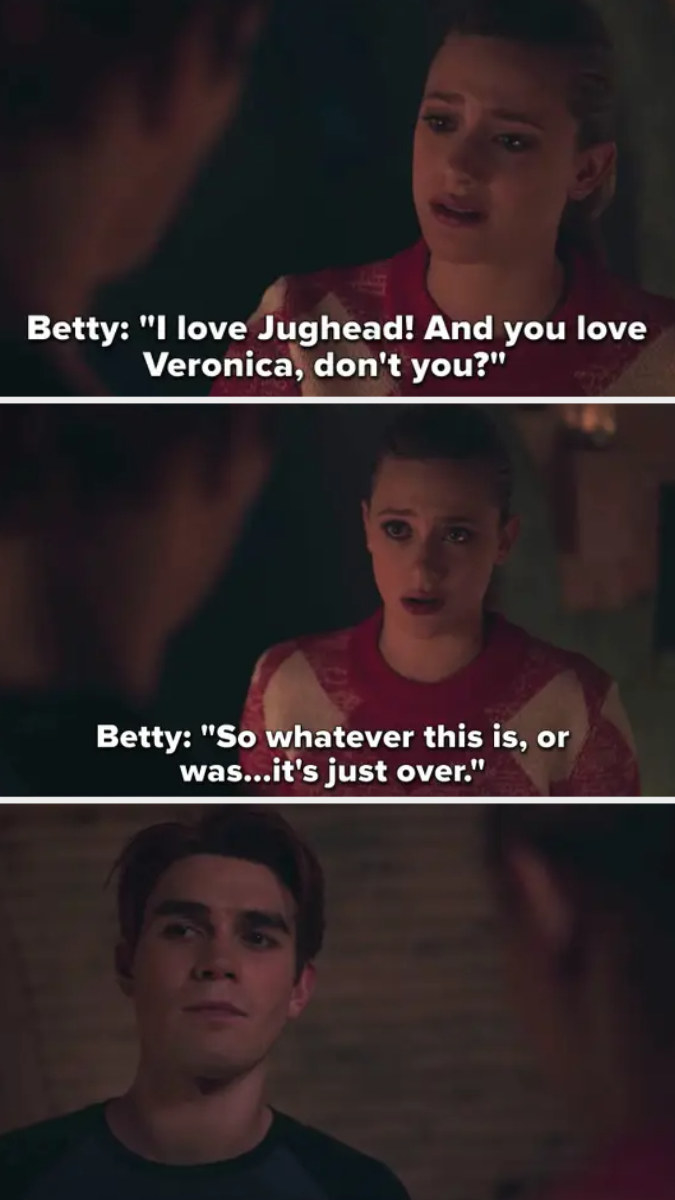 14.
When Agnes and her friends drugged Jenny and left her at a bar on Gossip Girl:
15.
When Rachel sent the new girl to a crack house instead of telling her where the auditions were on Glee: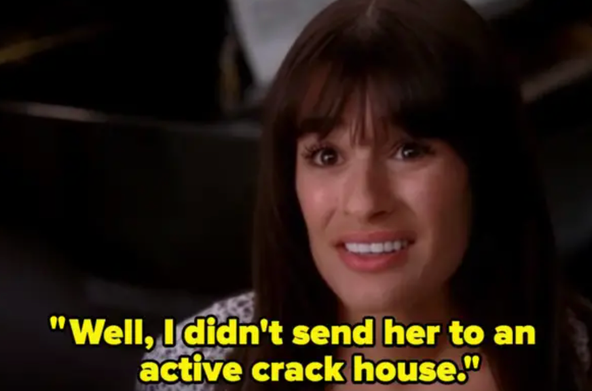 16.
When Chuck angrily punched the glass behind Blair and it left a cut on her face on Gossip Girl: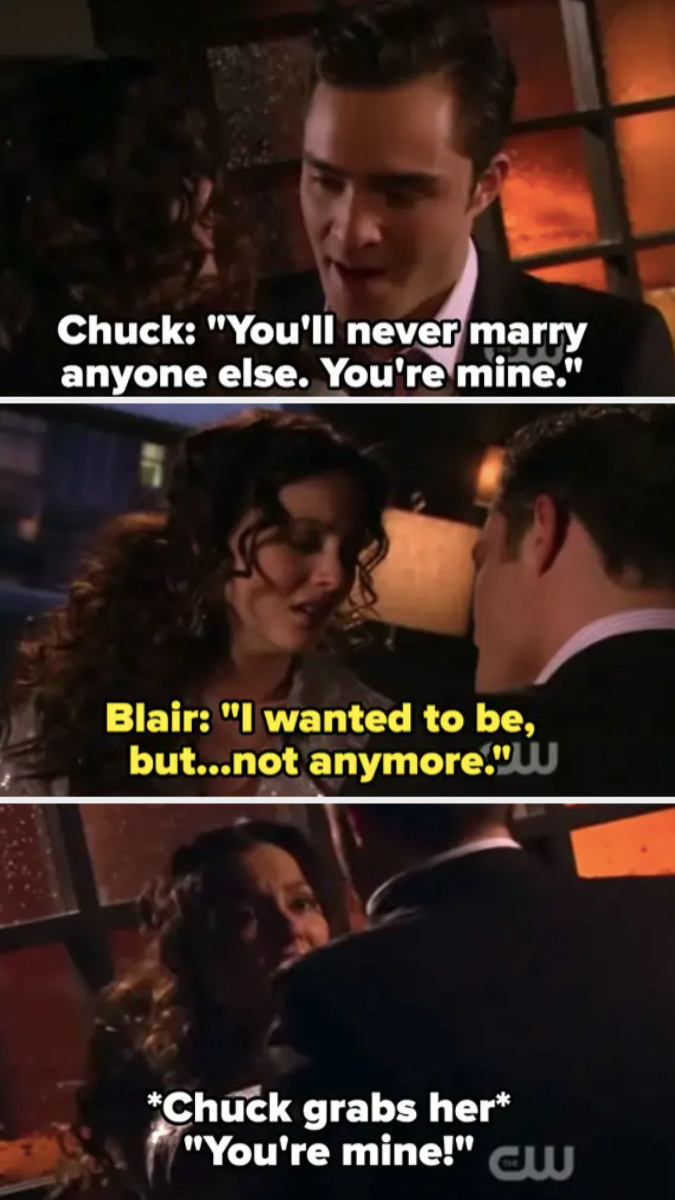 17.
When Charlotte trapped the Liars in the dollhouse and tortured them on Pretty Little Liars: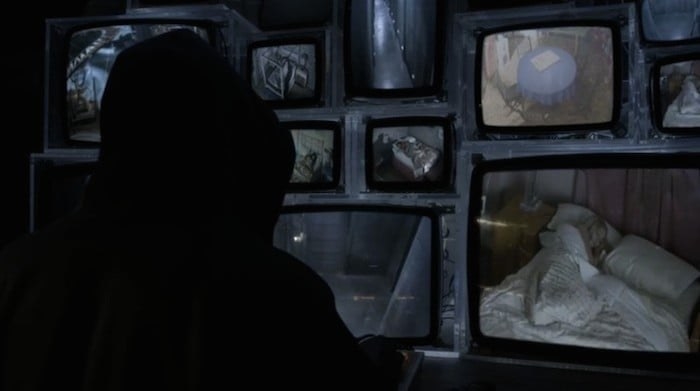 18.
When nobody believed Ryan that Oliver was dangerous on The O.C.: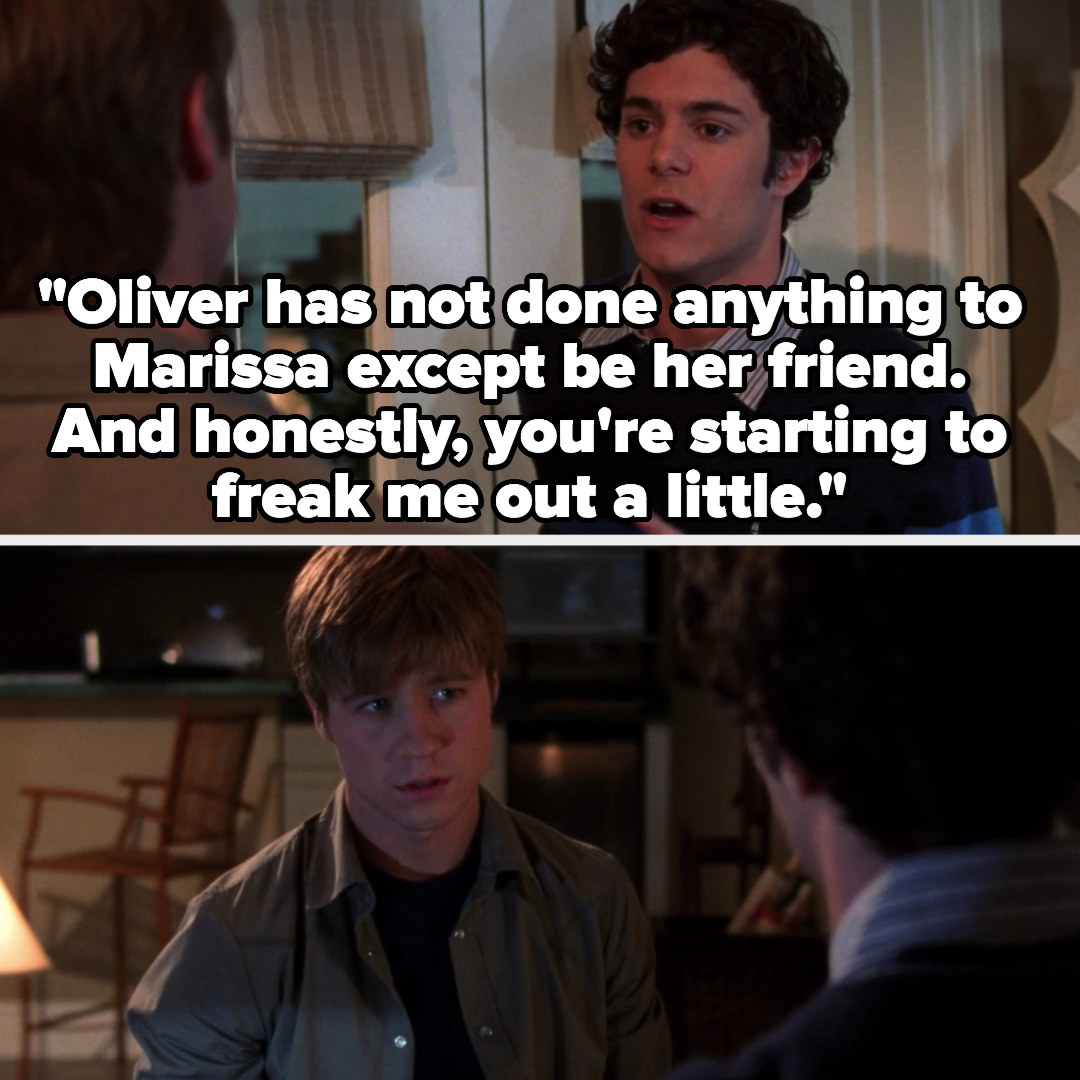 19.
When Jughead faked his death and nobody told his father and sister about the plan until later on Riverdale: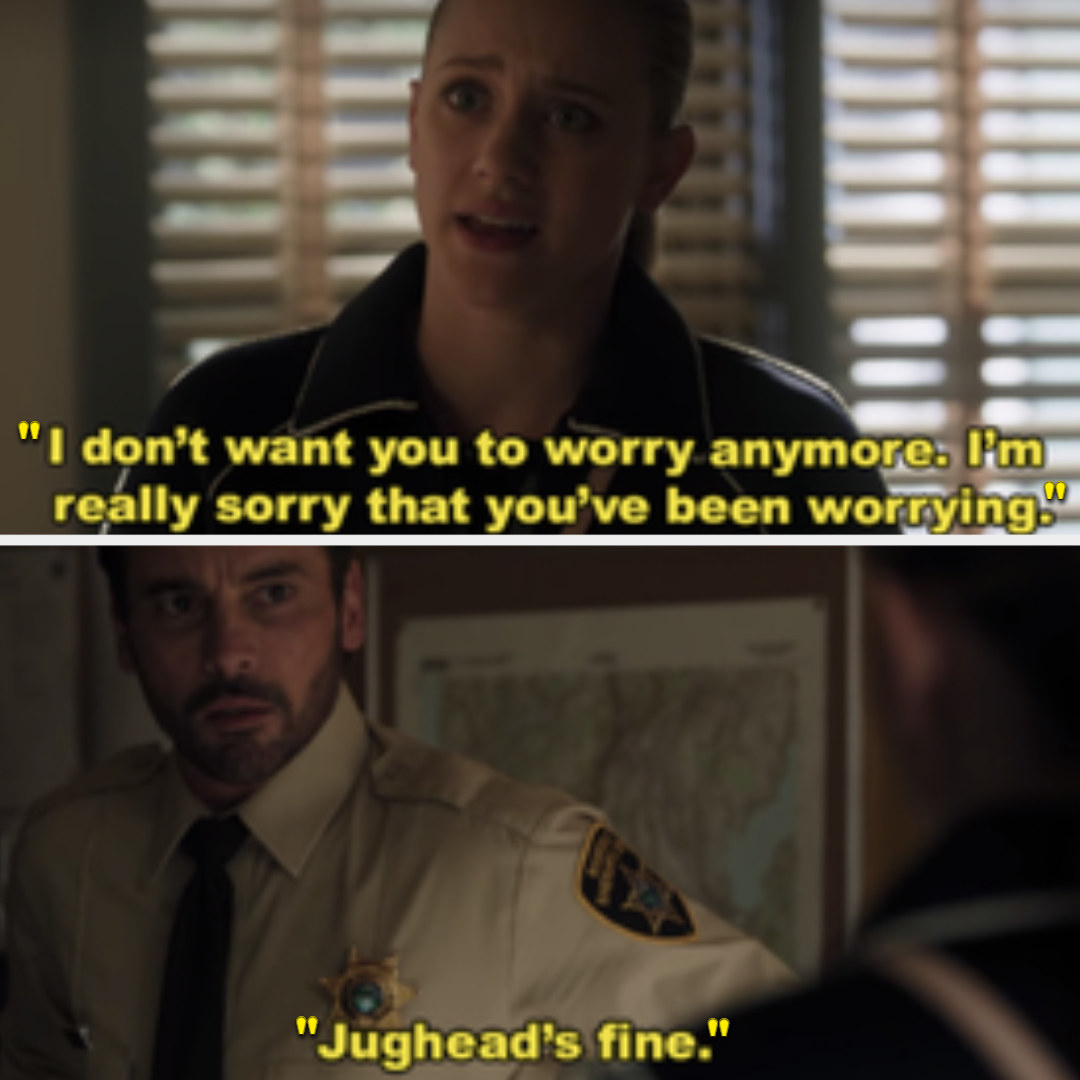 20.
When Miles asked Winston to lie on the stand at Zoë's trial so Maya wouldn't find out he almost cheated on her on Degrassi: The Next Generation: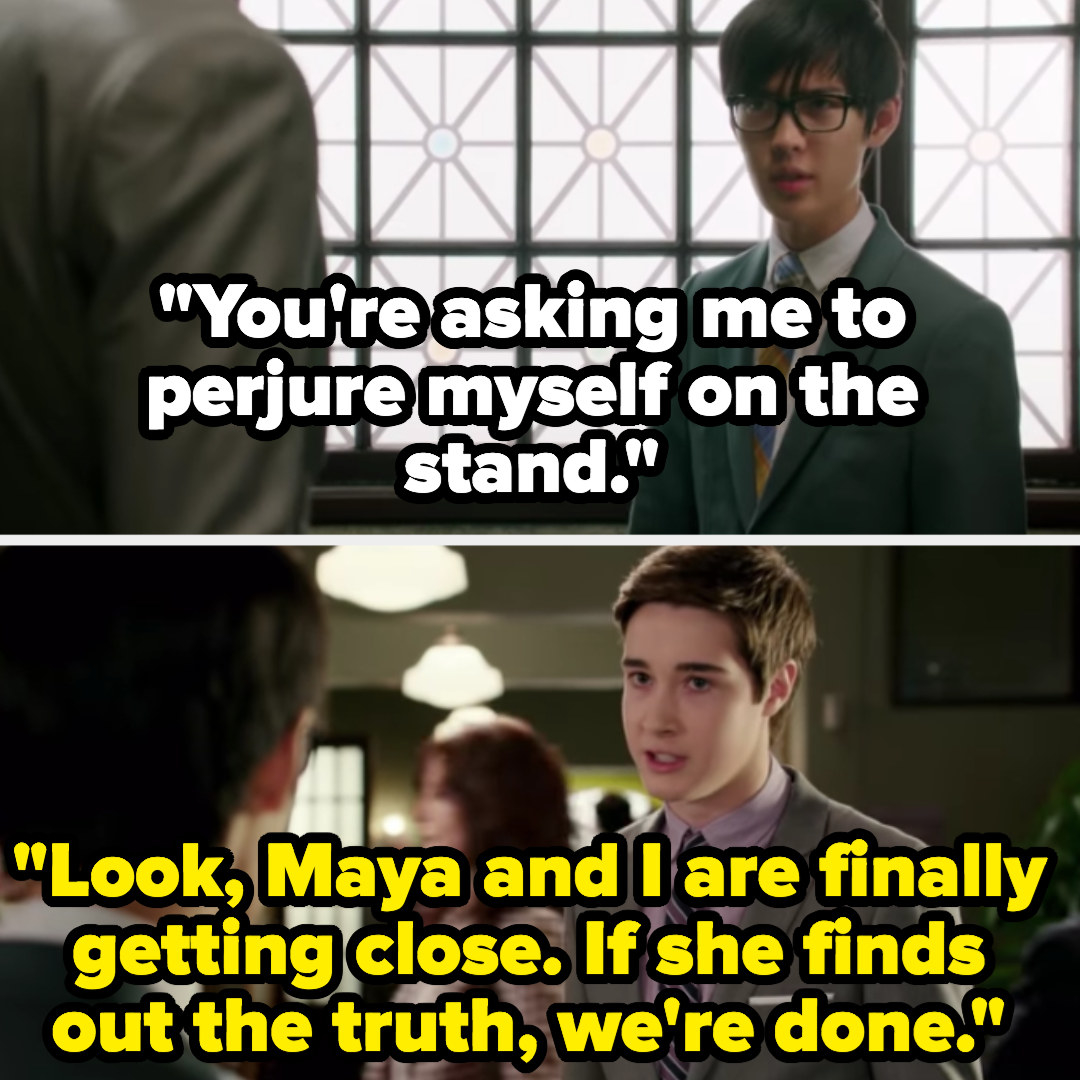 21.
When Kelly and Dylan went behind Brenda's back on Beverly Hills, 90210: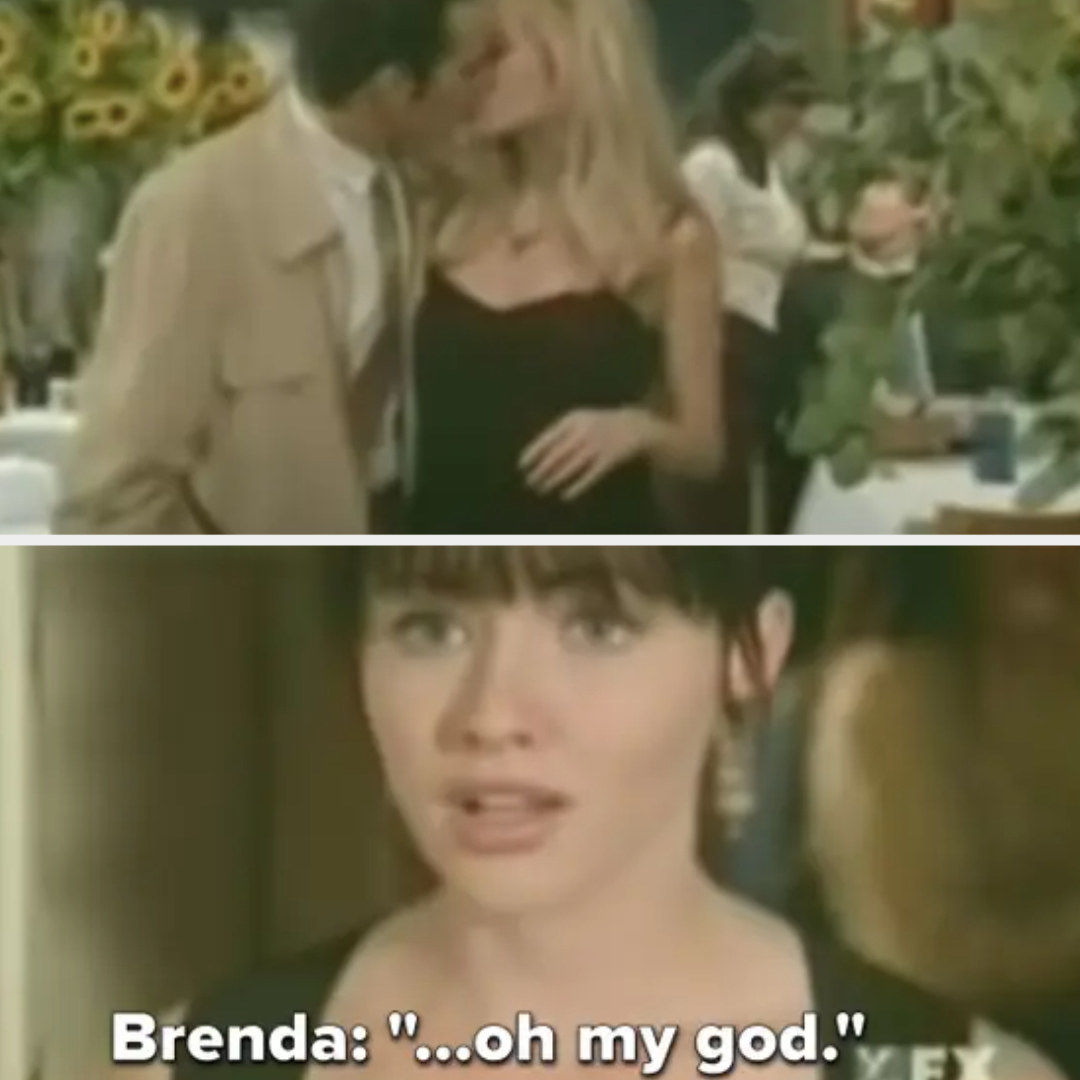 22.
When Tristan mocked Miles's sexuality in front of the entire school because he was mad at him for flirting with a girl on Degrassi: Next Class: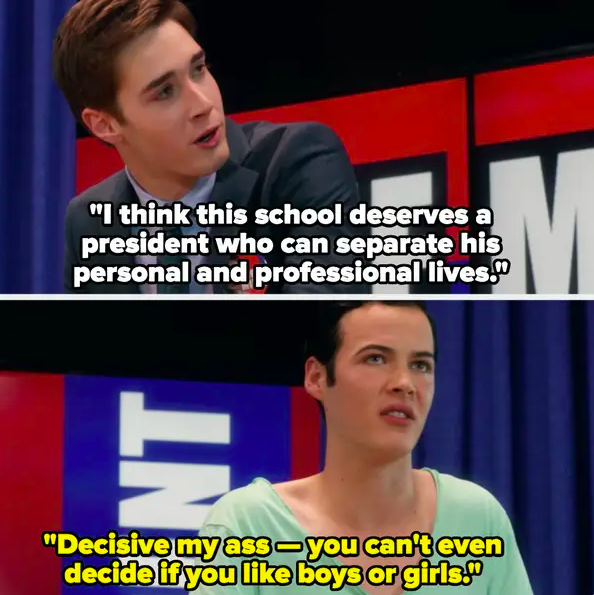 23.
And finally, when Clarke killed Bellamy over a sketchbook on The 100:
Got a teen show betrayal that didn't make this list? Tell us in the comments!
Reminder that I, Kelly Martinez, do not necessarily endorse all of these submissions!
Note: Submissions have been edited for length and/or clarity. Not all submissions were from Community users.