Riverdale actor Vanessa Morgan responded to a tweet claiming her costar Ashleigh Murray was written off the show for being a "diva."
The tweet, which has now been deleted, alleged that Ashleigh and Josie and the Pussycats band were written off Riverdale because Murray, "is a known diva and didn't want to share the screen with other talented women."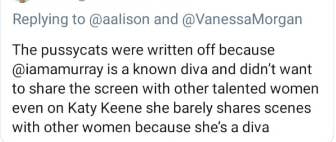 Vanessa promptly responded and called out the user for their claims about Ashleigh and for perpetuating the idea that black women are "divas" for sticking up for themselves:
"Maybe the show should write for her like the white characters," Vanessa added.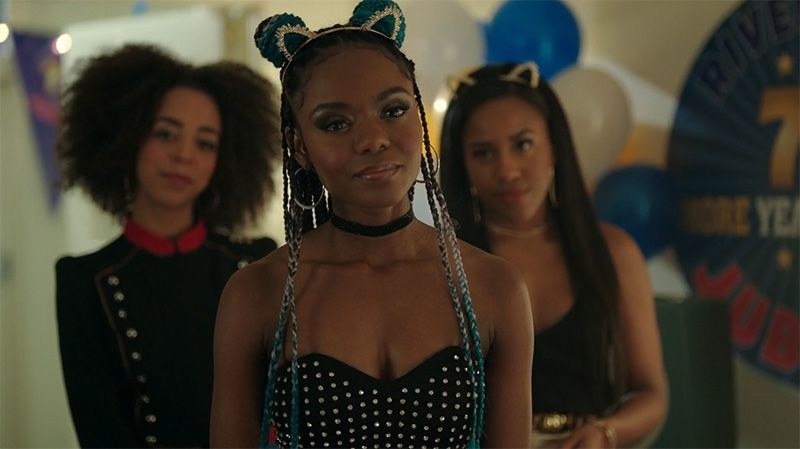 Vanessa made an additional statement expressing her frustrations about the way black people are portrayed in the media, and how black characters are often reduced to sidekick characters to white leads.
Vanessa's Riverdale character, Toni Topaz, has had remarkably less screentime than other characters. Despite having been promoted to a series regular, viewers still know very little about Toni's backstory, or much of anything about her life outside of her relationship with her girlfriend, Cheryl.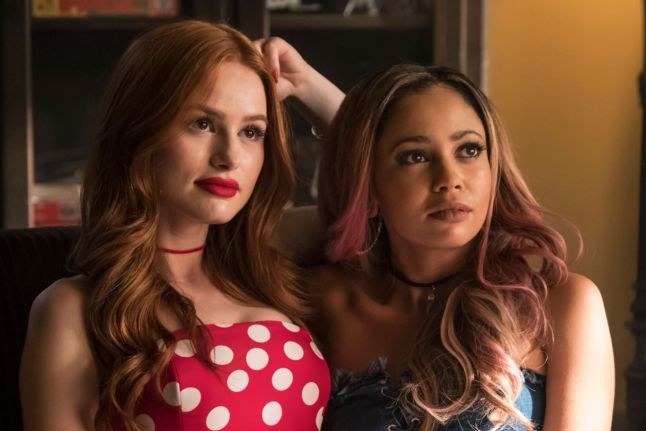 Ashleigh, whose character Josie now stars on Riverdale's spinoff Katy Keene, retweeted Vanessa's statement. Ashleigh also responded to the user who called her a diva and said that if it were up to her, the Pussycats would have their own show.
Both Vanessa and Ashleigh have been active in sharing Black Lives Matter resources, condemning racism, and urging people not to limit their activism to online.
"I say this with love: Posts and tweets are appreciated, but aren't complete solidarity," Ashleigh said. "We exist in real life together. If you're posting, but not texting or calling your black friends/coworkers/family, truly committing an allyship, you're only doing a fraction of the work."