1.
First, on Agents of S.H.I.E.L.D., when Fitz gave Simmons the oxygen mask to save her life: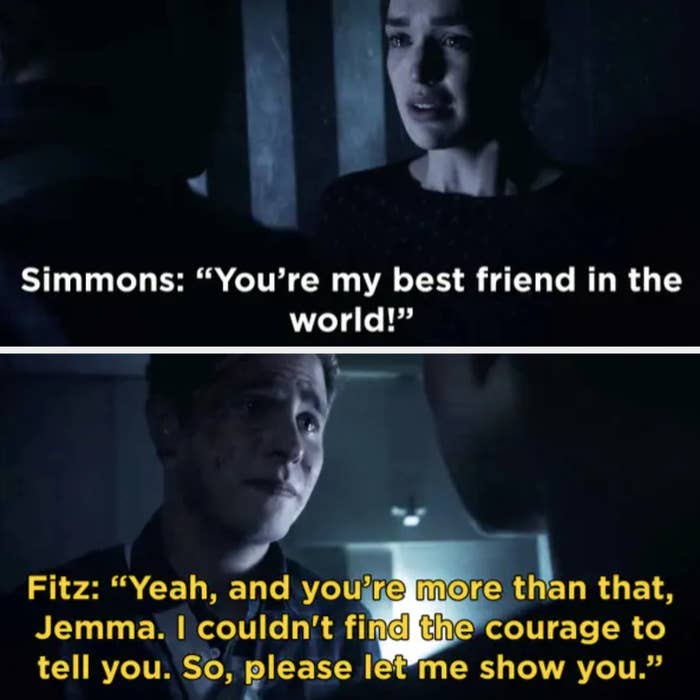 2.
On Schitt's Creek, when Patrick gave David the first receipt from Rose Apothecary on their first date: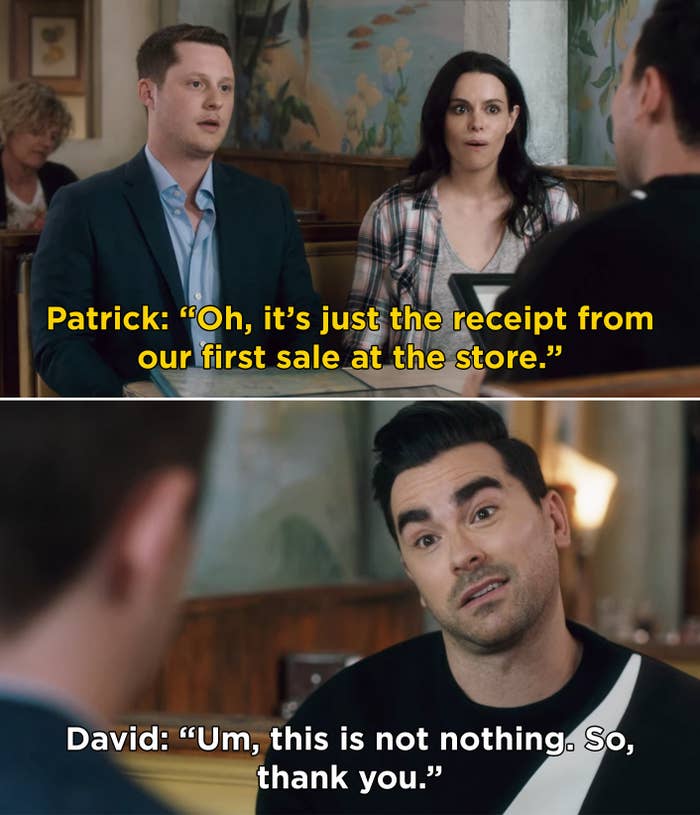 3.
On This Is Us, when Randall told Beth her voice was his favorite sound in the world: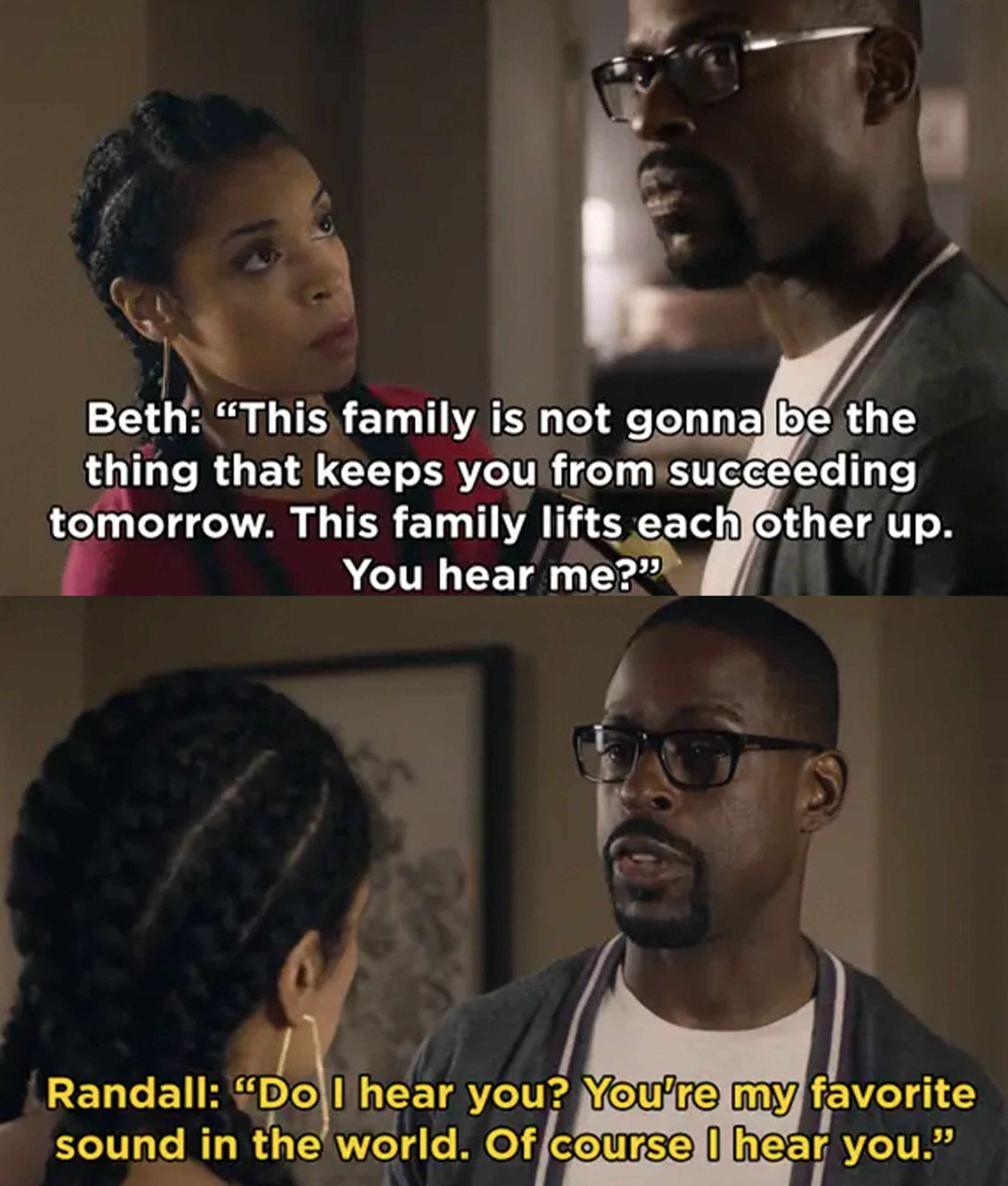 4.
On Shadowhunters, when Alec ran down the aisle to kiss Magnus in front of everyone: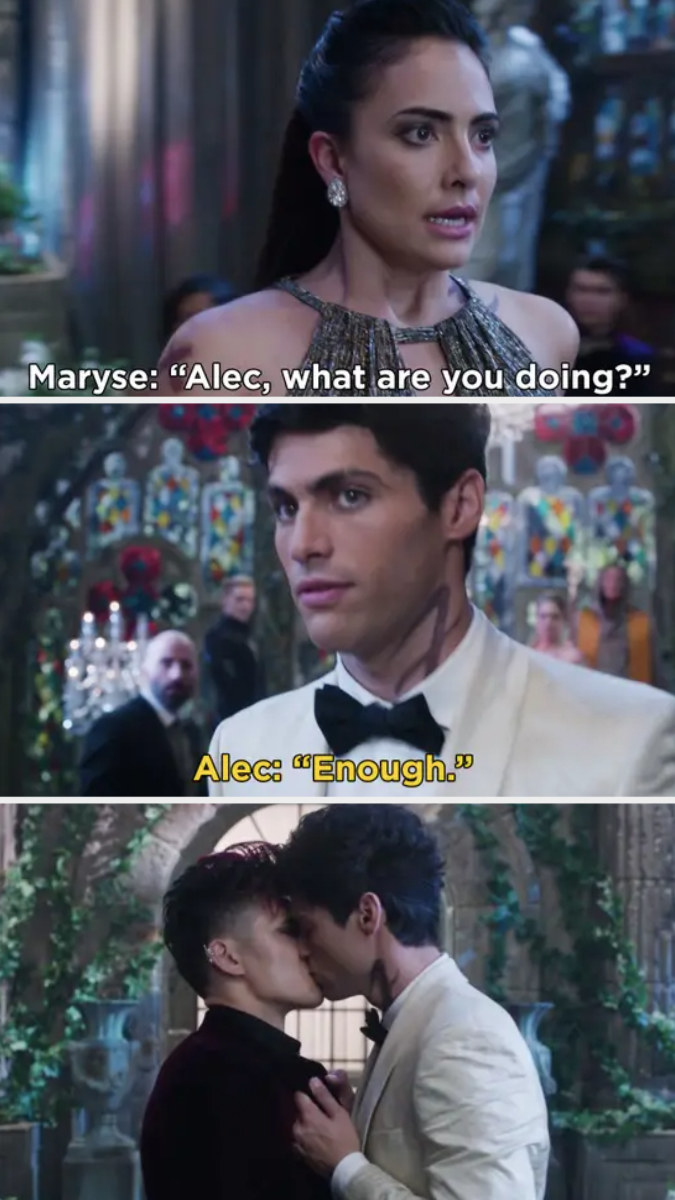 5.
On New Girl, when Nick knew just the right thing to say to Jess: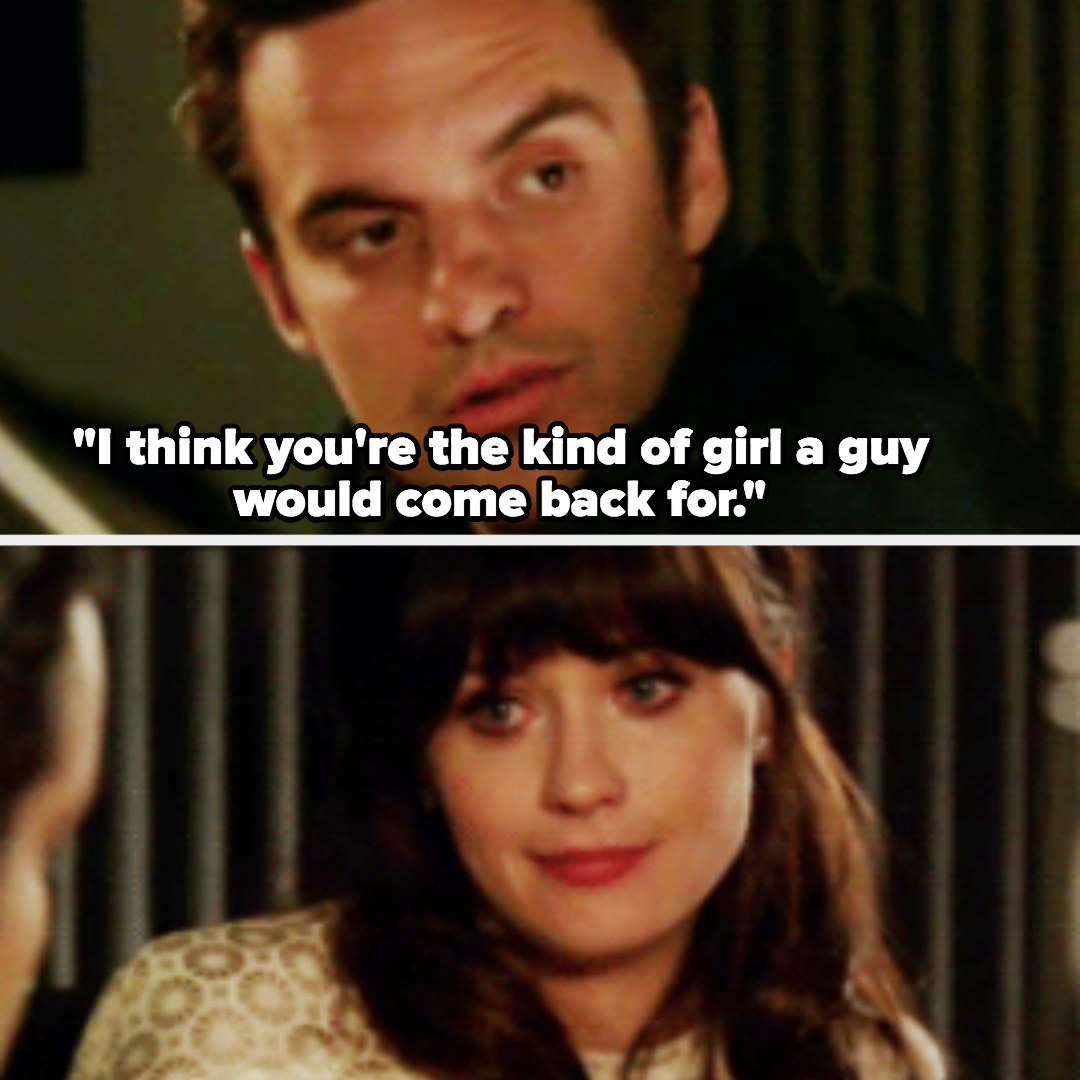 6.
On The Flash, when Barry told Iris there wouldn't be the Flash without her: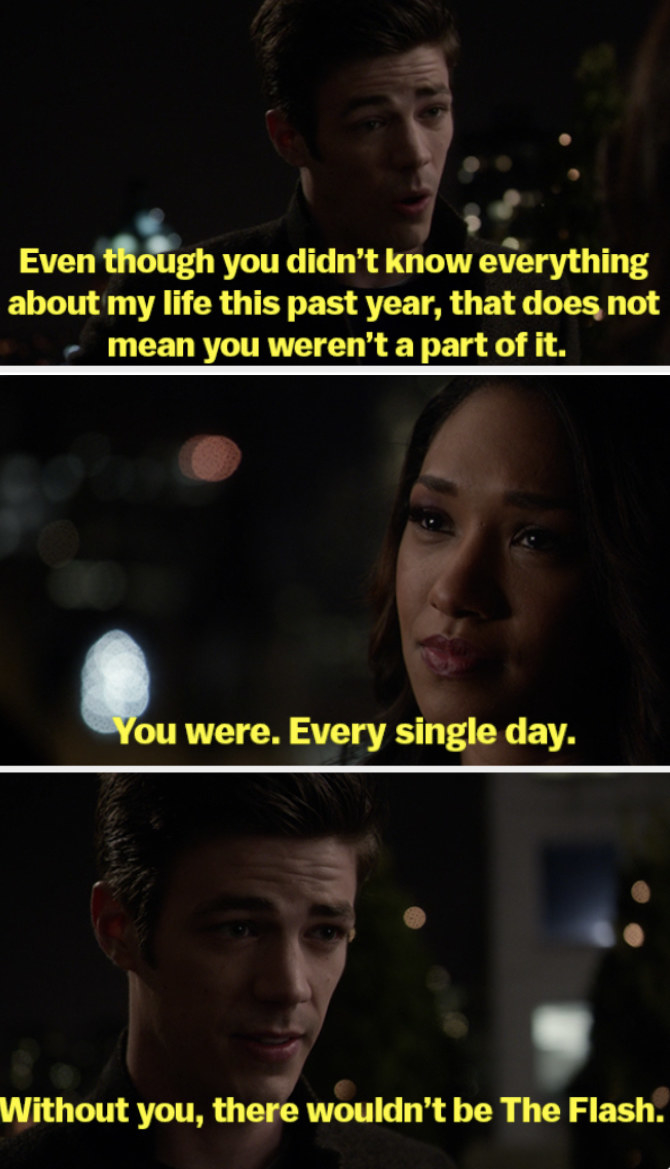 7.
On Ginny & Georgia, when Sophie could tell Max wasn't actually ready to have sex and assured her that there was absolutely no rush or pressure to do anything: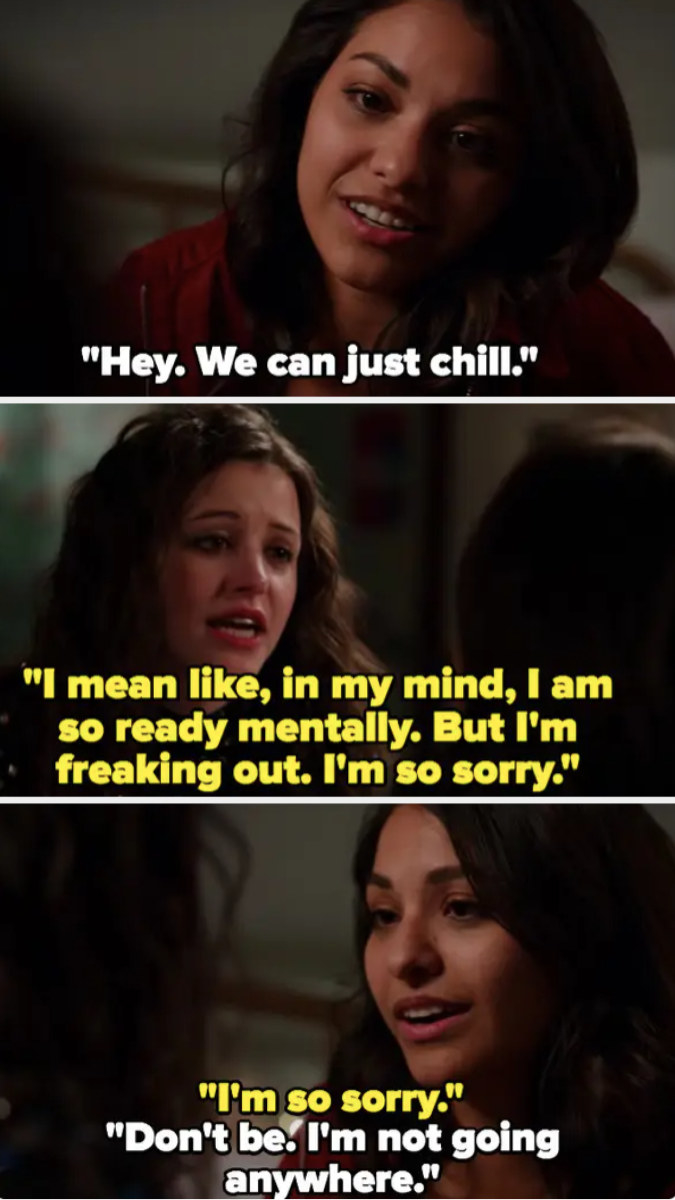 8.
On Schitt's Creek, when Alexis and Ted realized they needed to let each other go but would still always love each other:

9.
On Shameless, when Mickey surprised Ian with an anniversary party: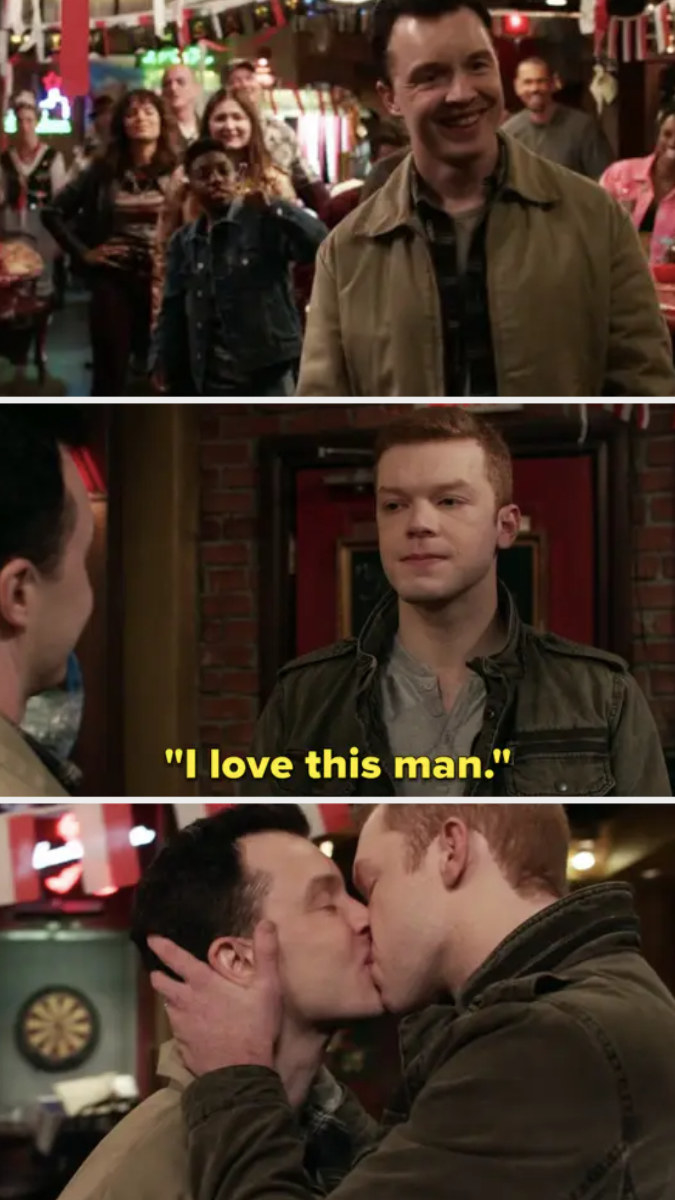 10.
On Pretty Little Liars, when Emily and Maya reunited after spending time apart:
11.
On Parenthood, when Drew drove Amy home after her abortion and told her she looked beautiful: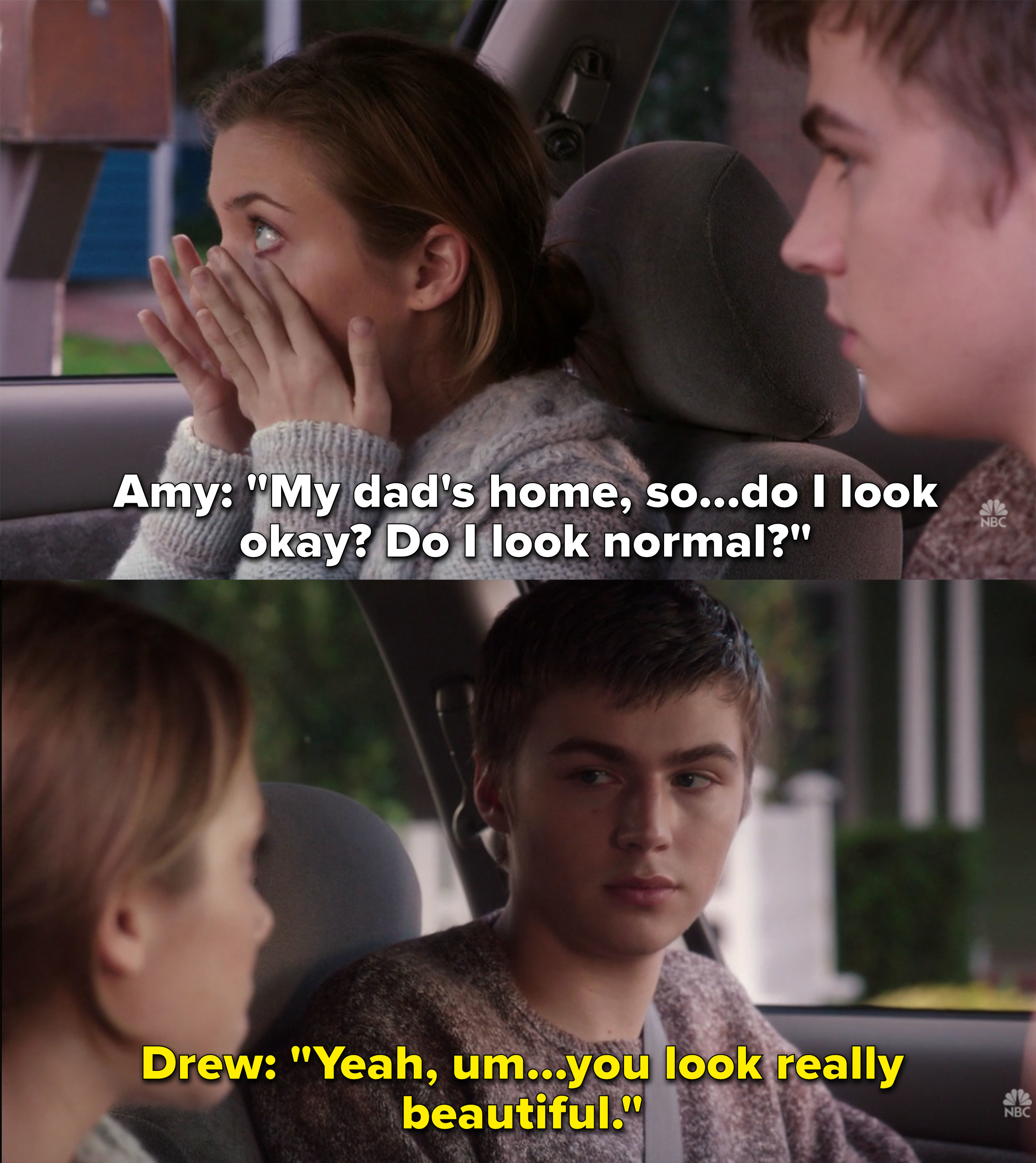 12.
On Dawson's Creek, when Pacey remembered the story about Joey's mom's bracelet: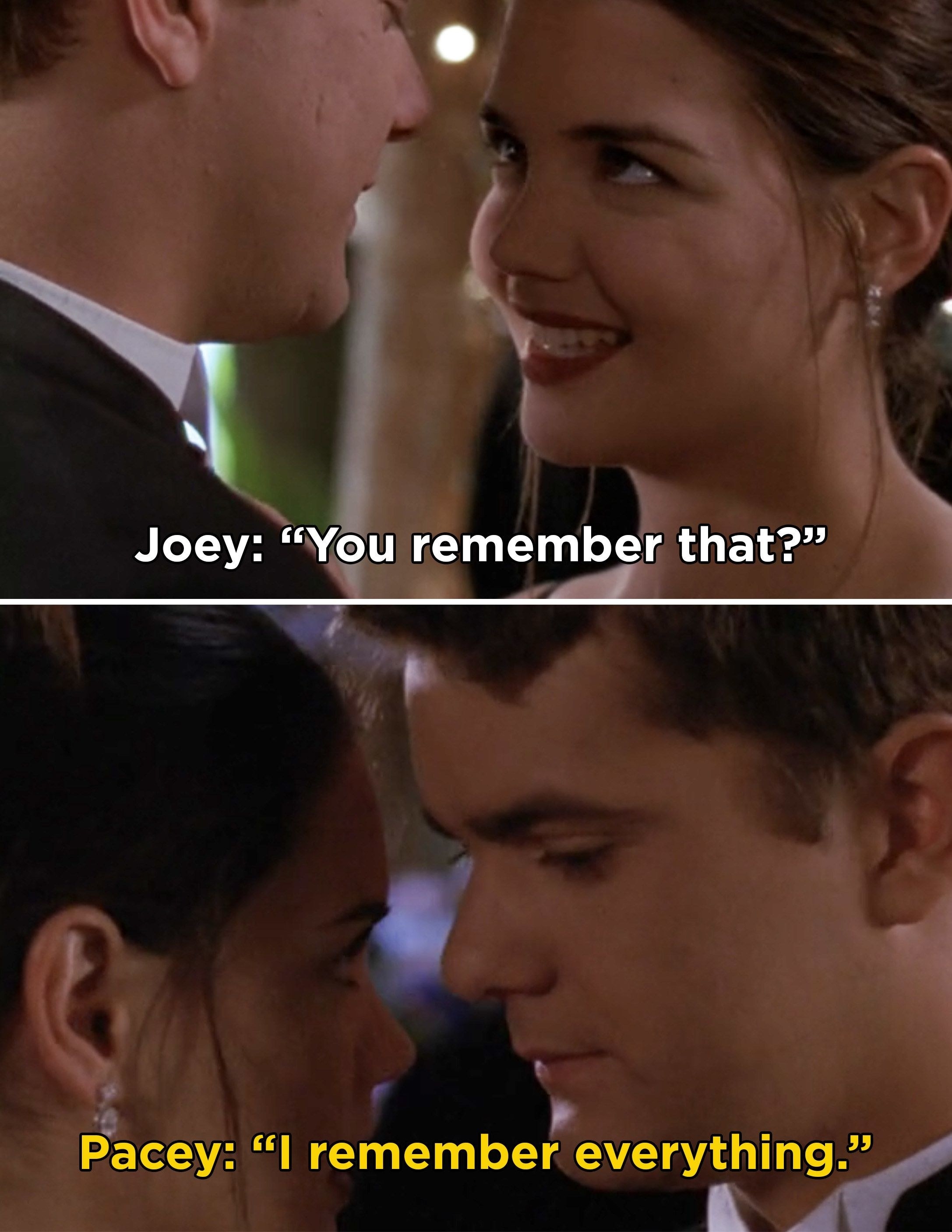 13.
On Brooklyn Nine-Nine, when Jake realized he wanted to marry Amy: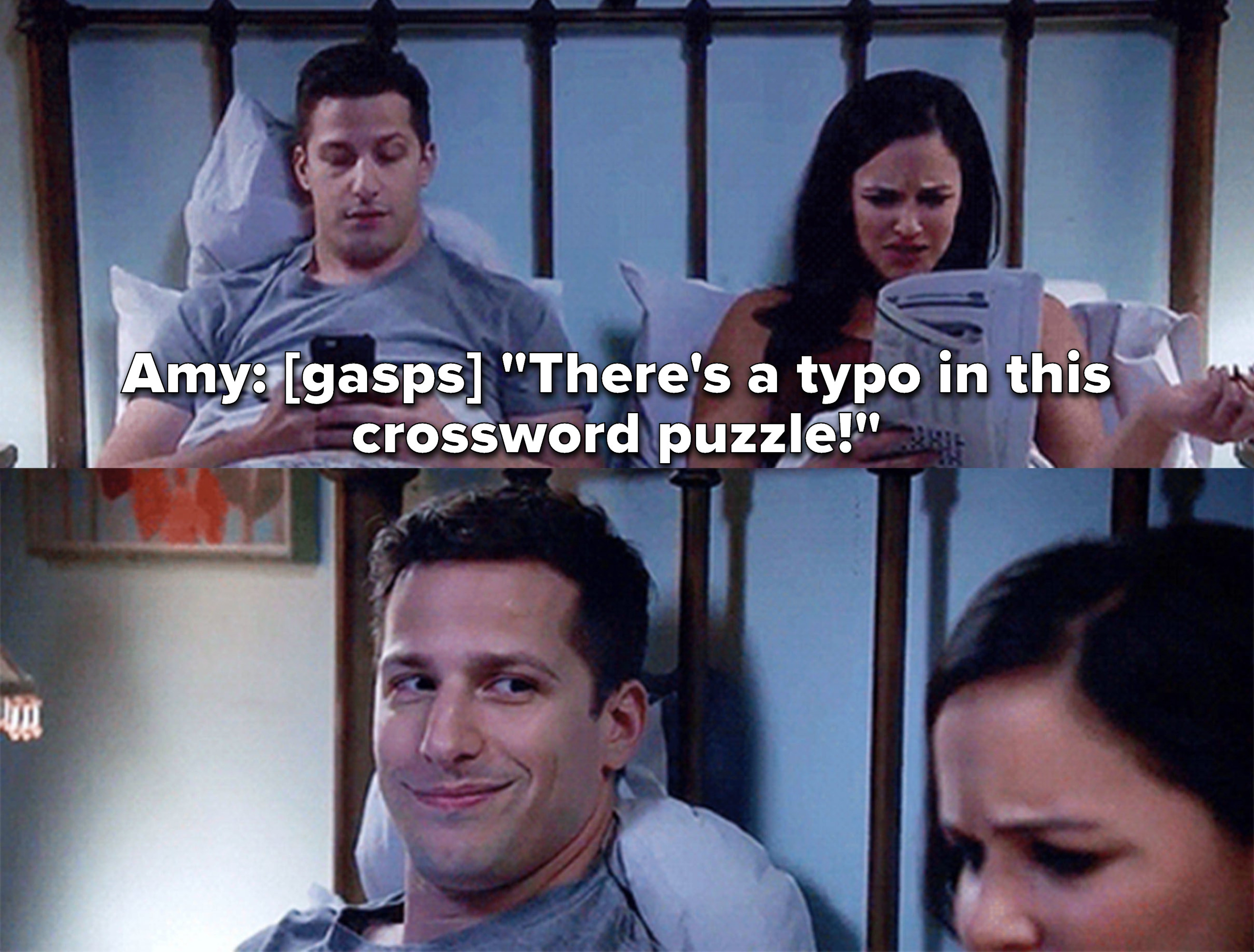 14.
On One Day at a Time, when Elena made Syd a nonbinary Valentine's Day card: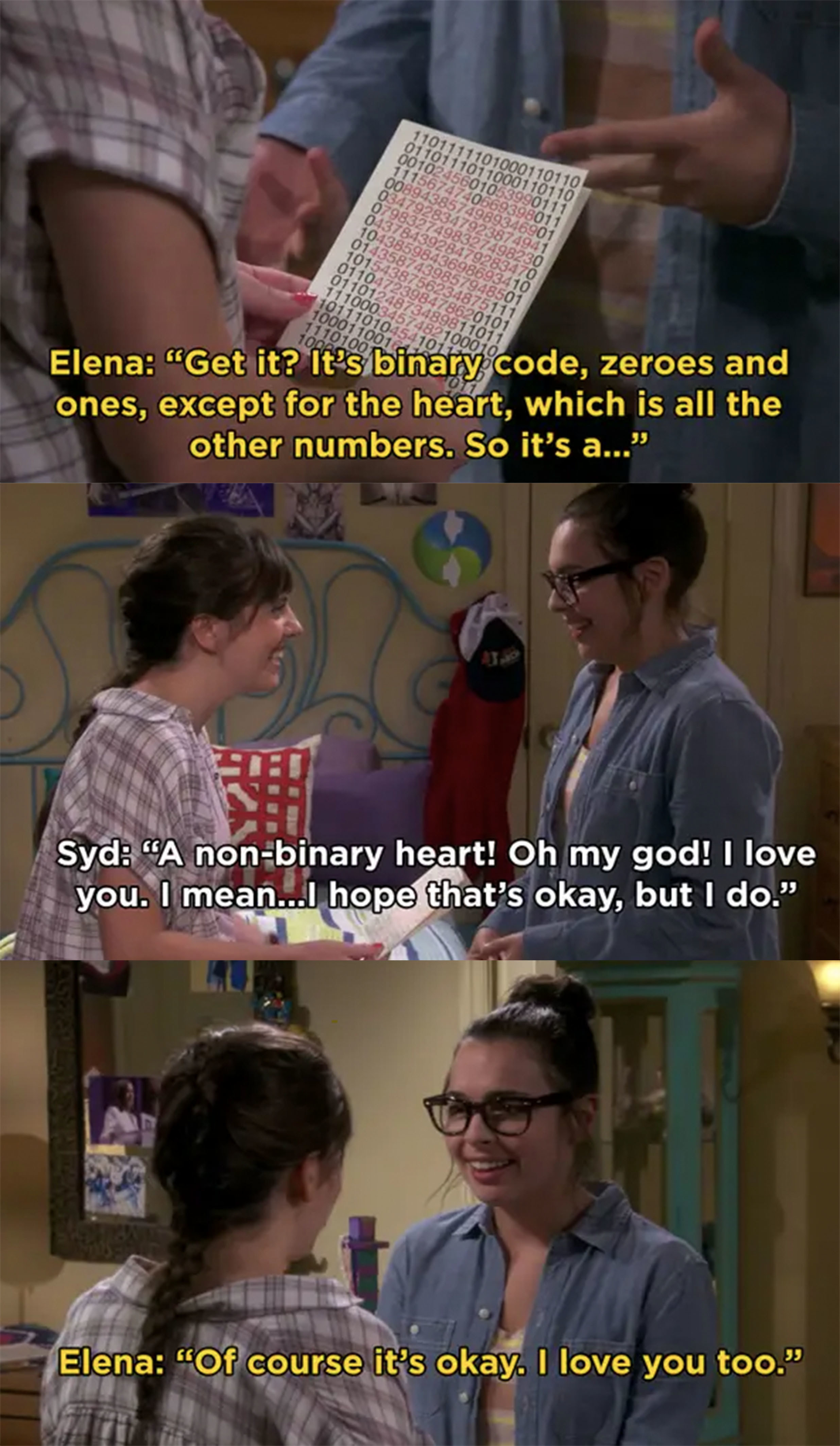 15.
On Gilmore Girls, when Jess told Rory he couldn't have written his book without her: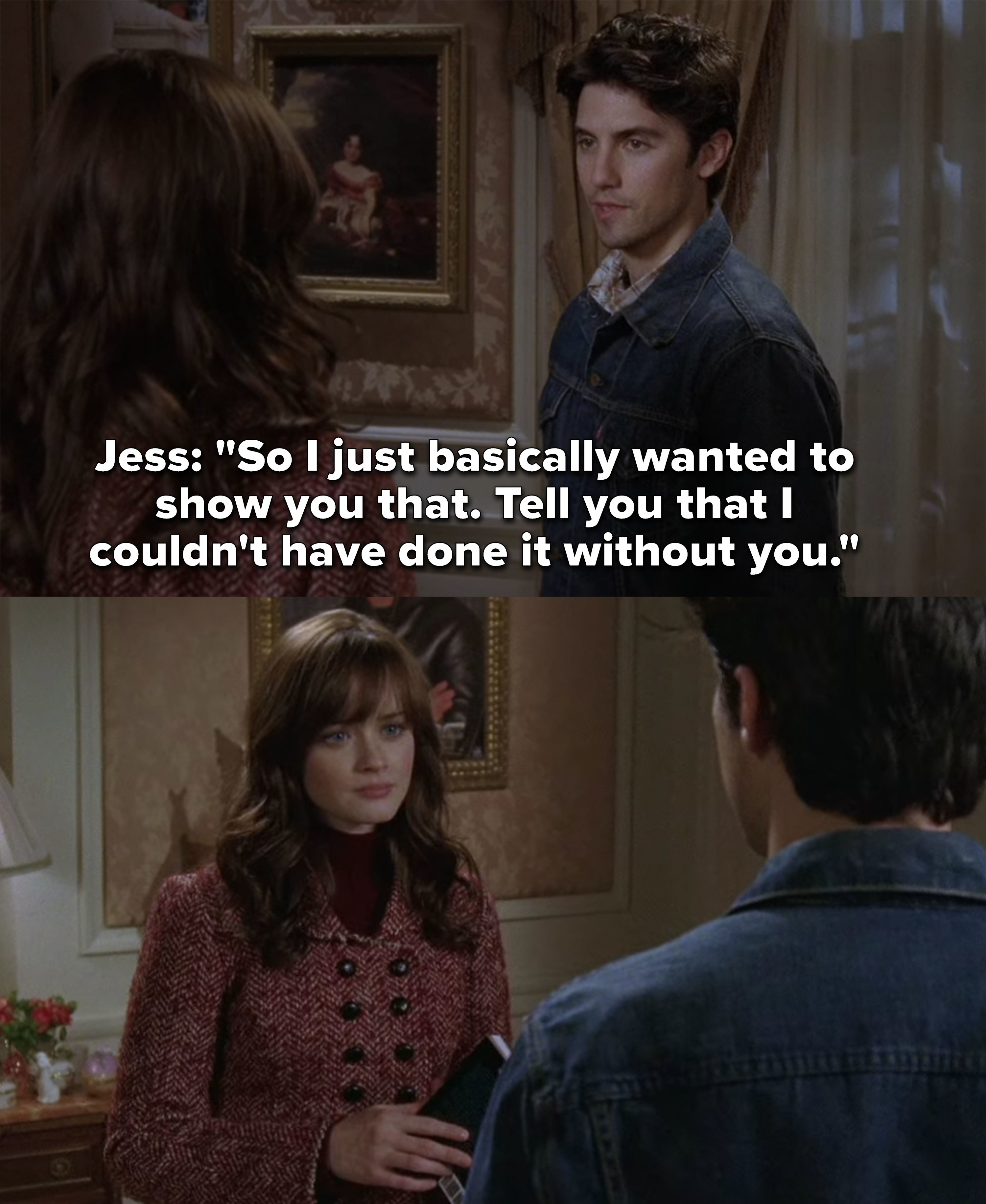 16.
On Parenthood, when Julia and Joel officially got back together at the ice rink: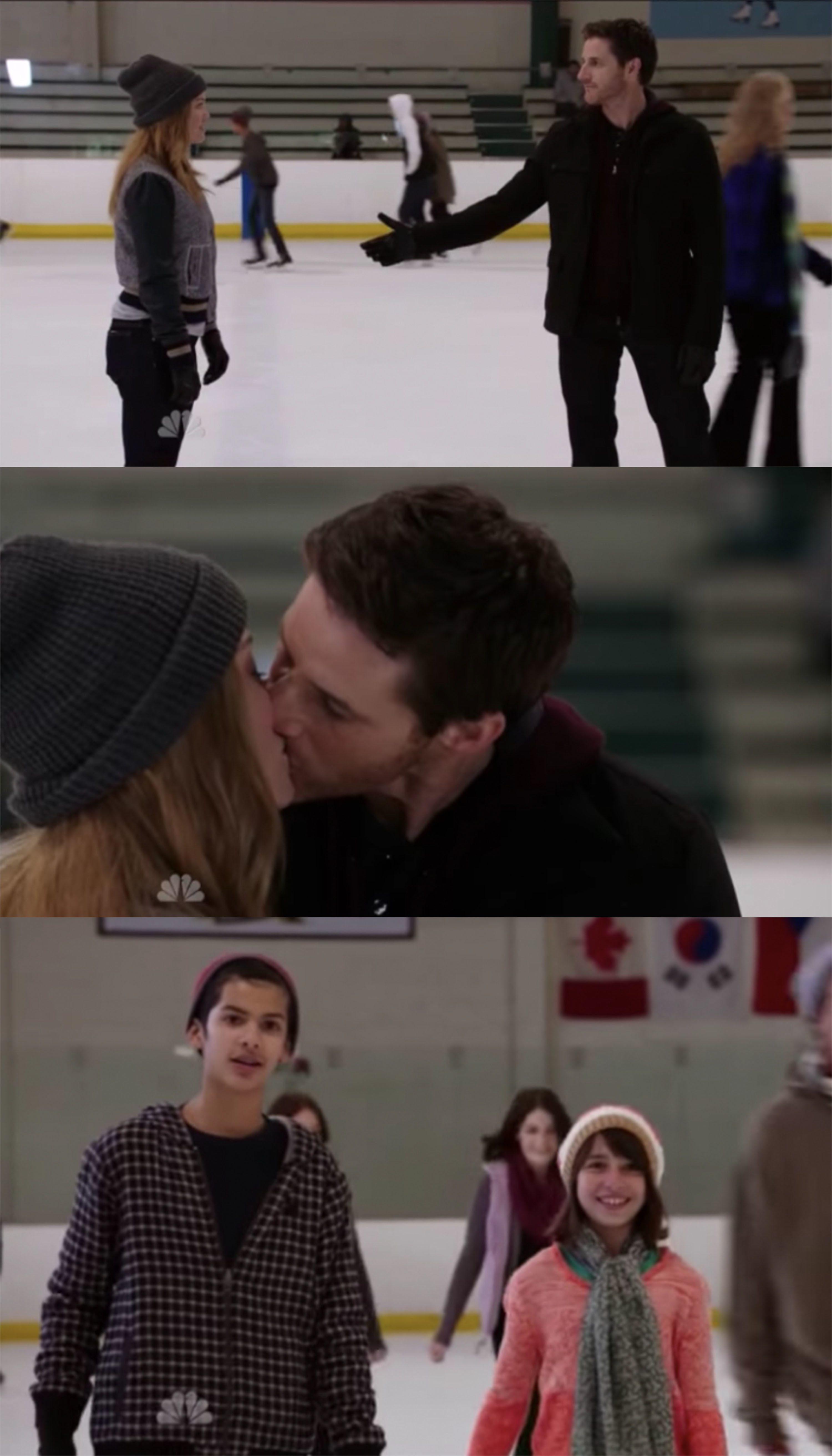 17.
On Jane the Virgin, when Michael told Jane she was his home: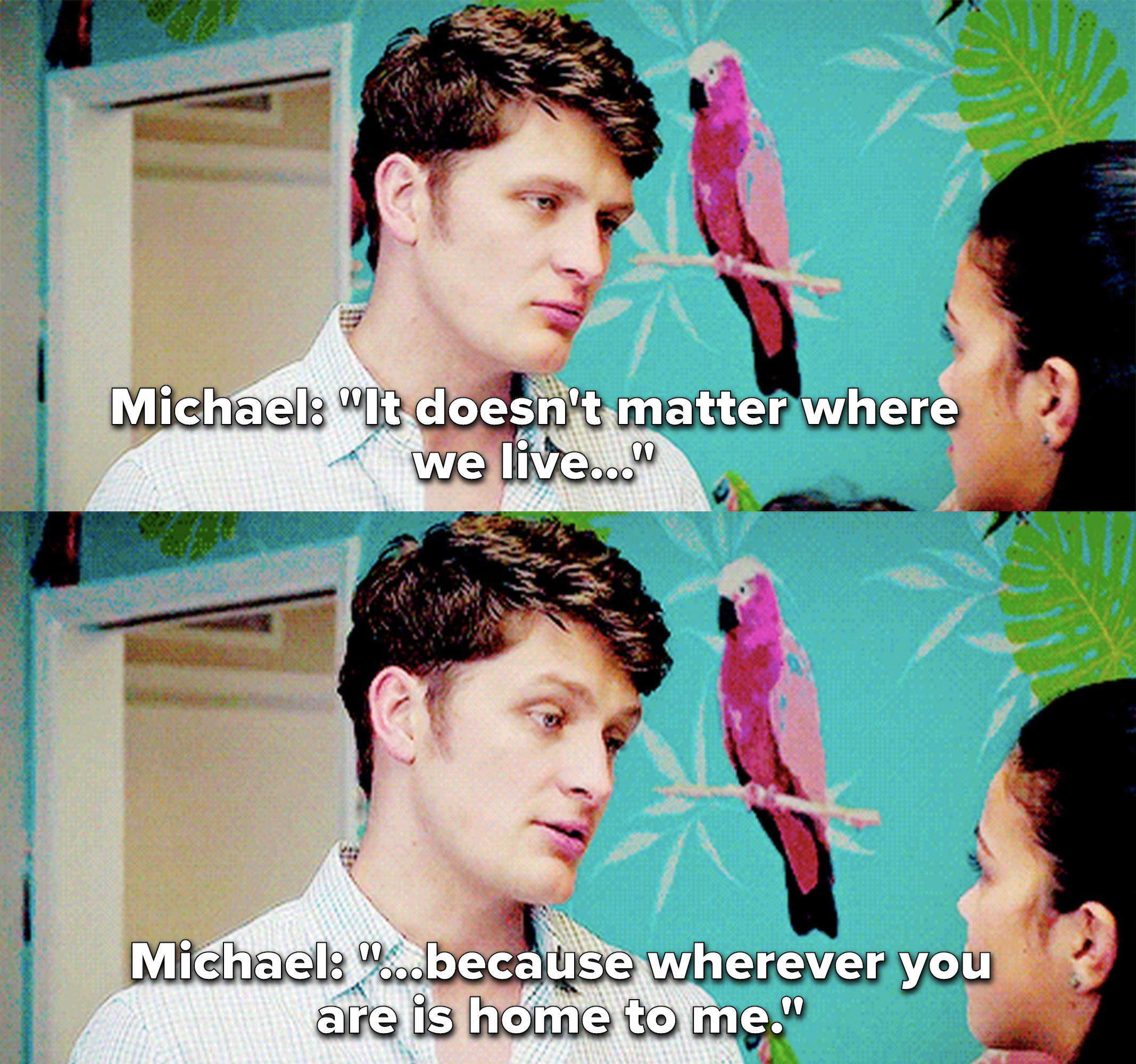 18.
On Elite, when Omar told Ander he wasn't going to get rid of him that easily: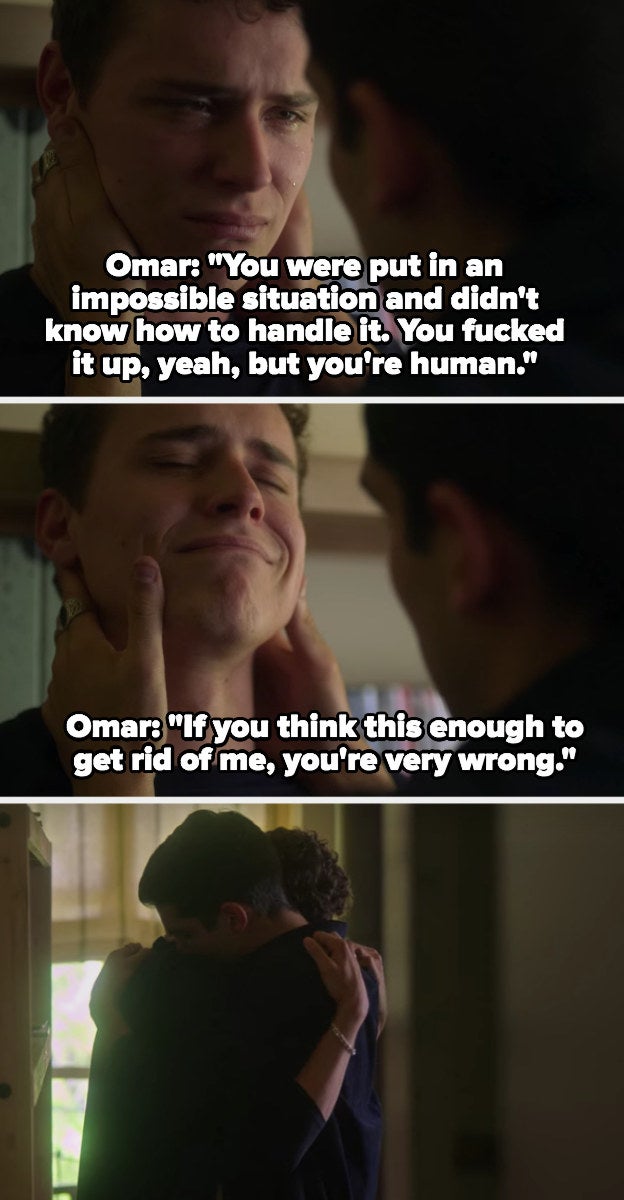 19.
On Atypical, when Izzie finally admitted her feelings for Casey, and then Casey kissed her: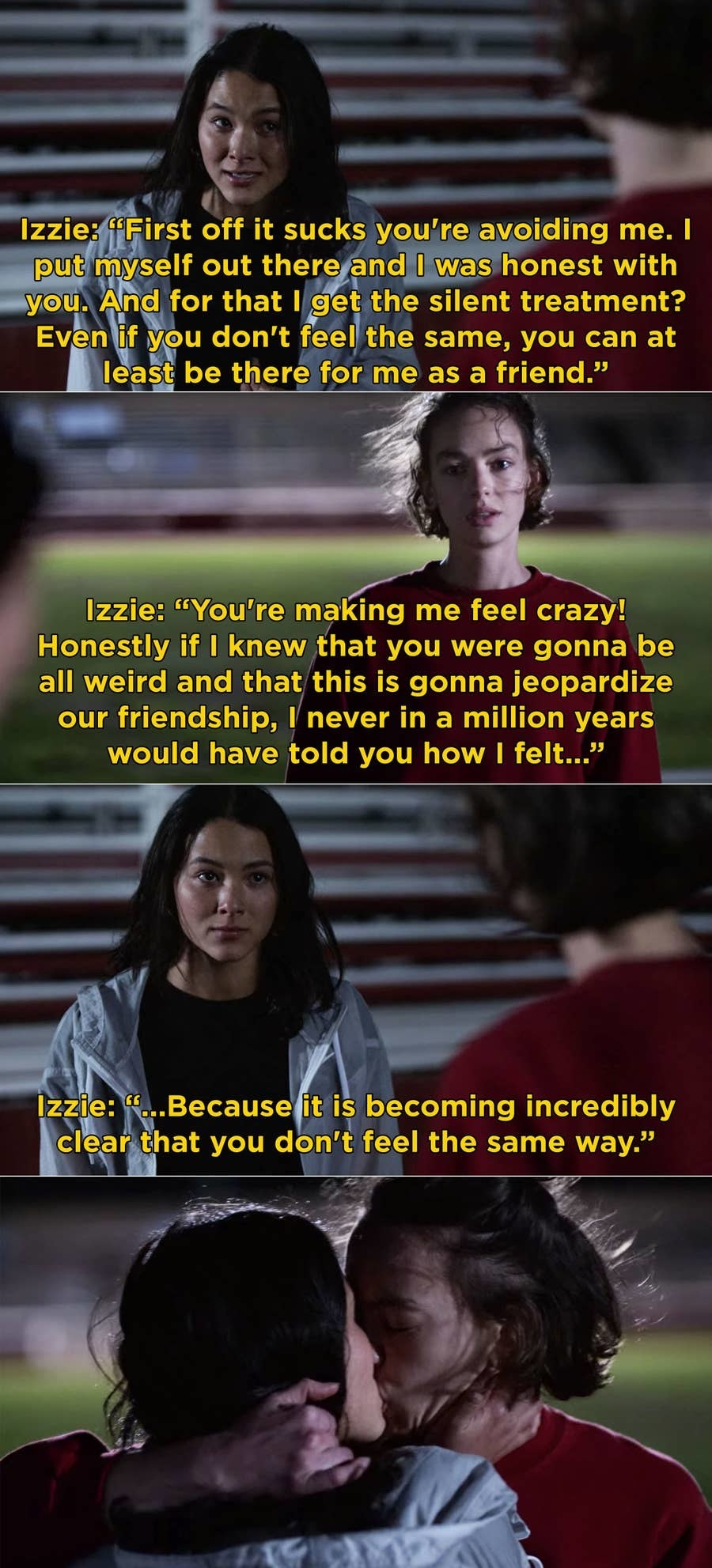 20.
On Teen Wolf, when Stiles and Lydia reunited and shared this emotional exchange: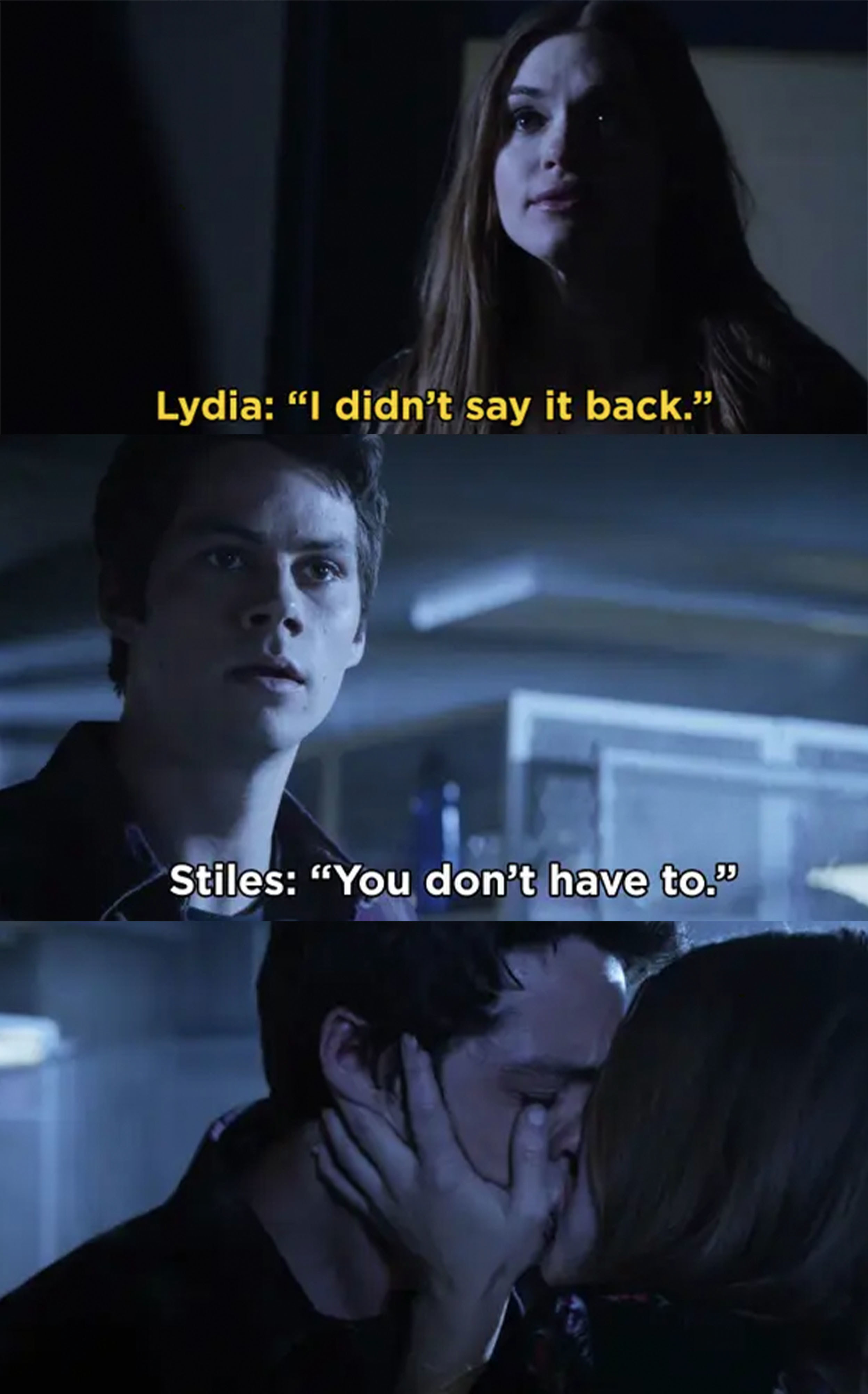 21.
On One Tree Hill, when Lucas took Brooke to the River Court and explained what it meant to him: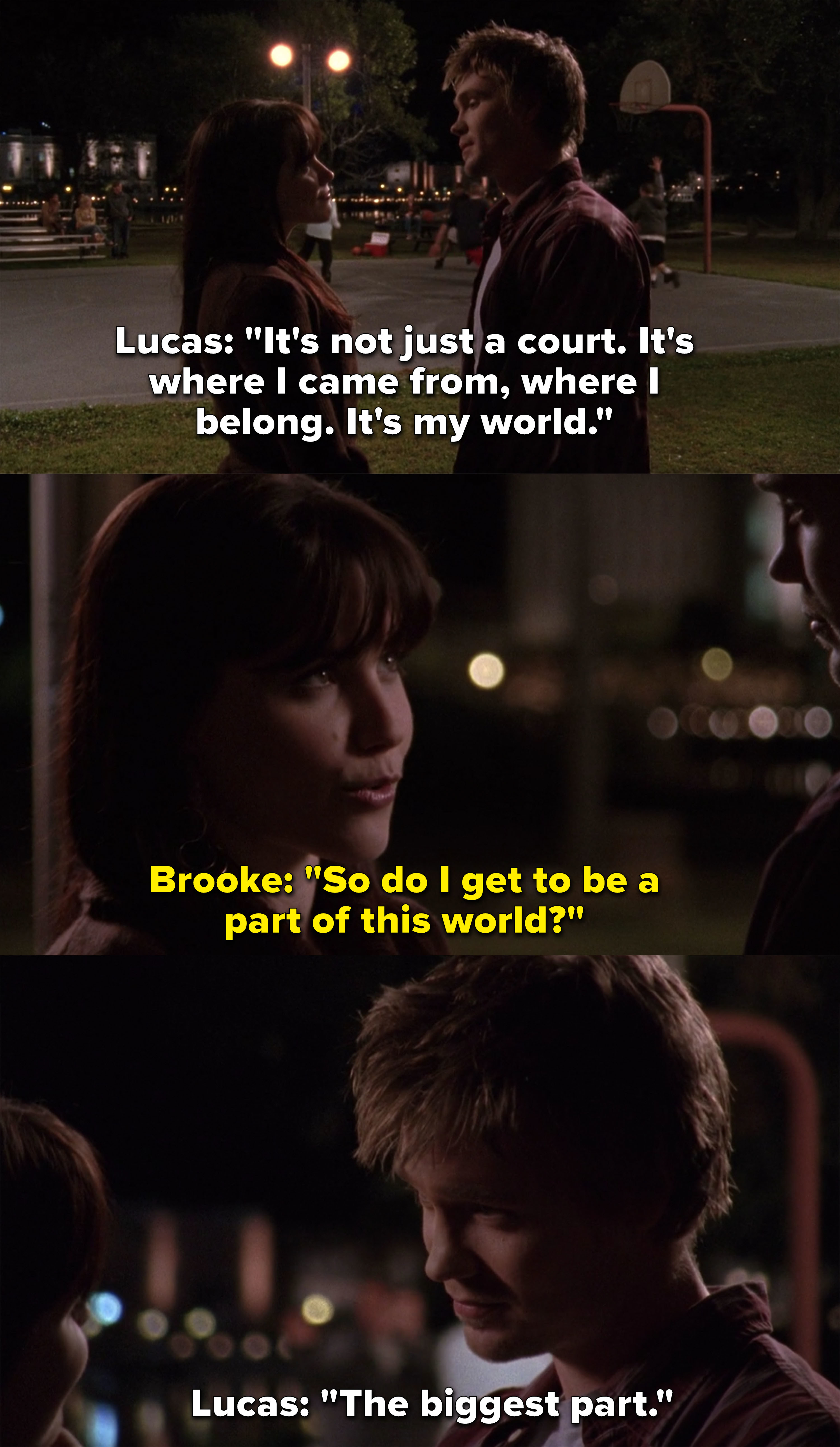 22.
On Legacies, when Josie admitted she had a crush on Hope when they were younger: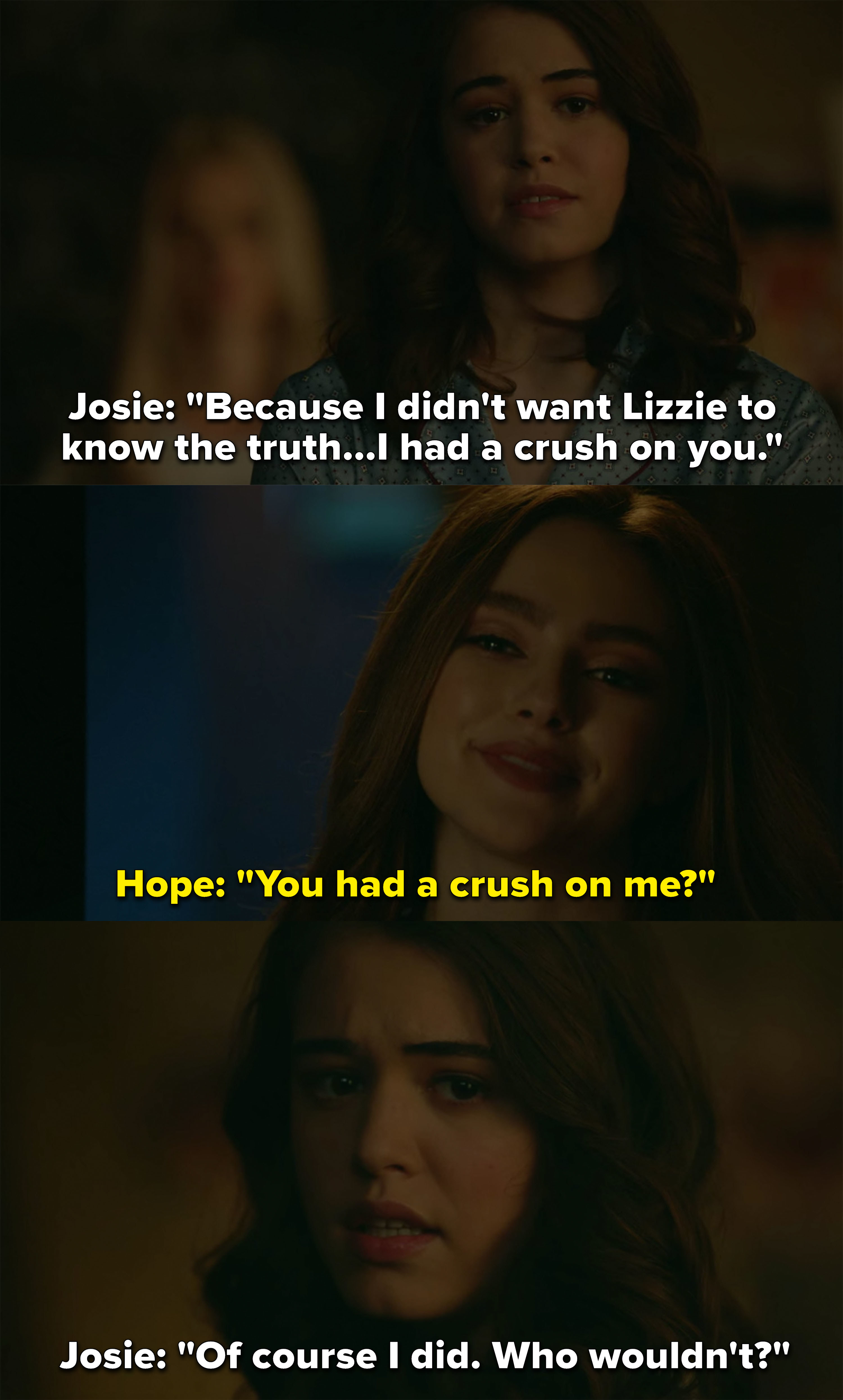 23.
On Riverdale, when Archie wrote a song for Betty: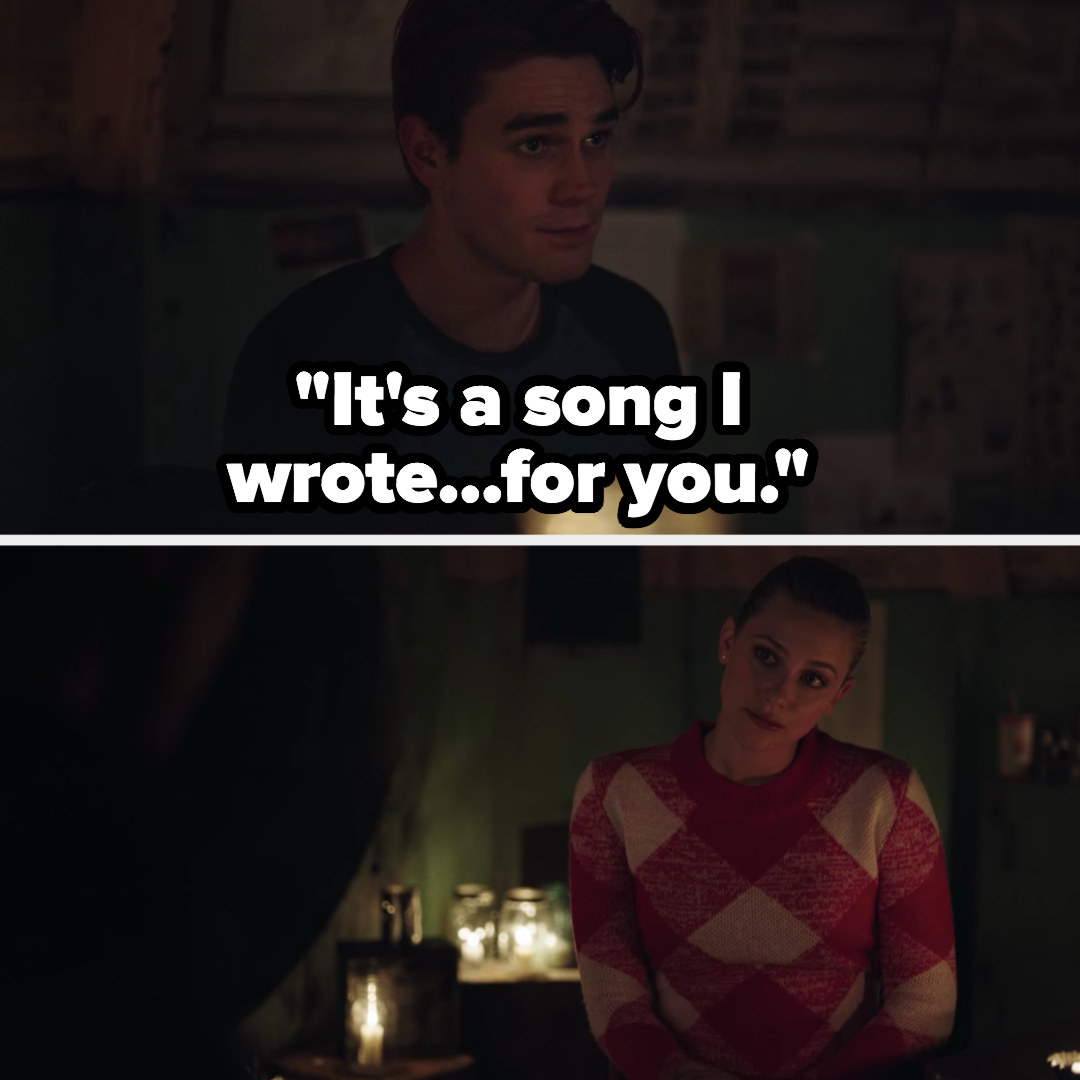 24.
On Supergirl, when Maggie told Alex she wanted to kiss her: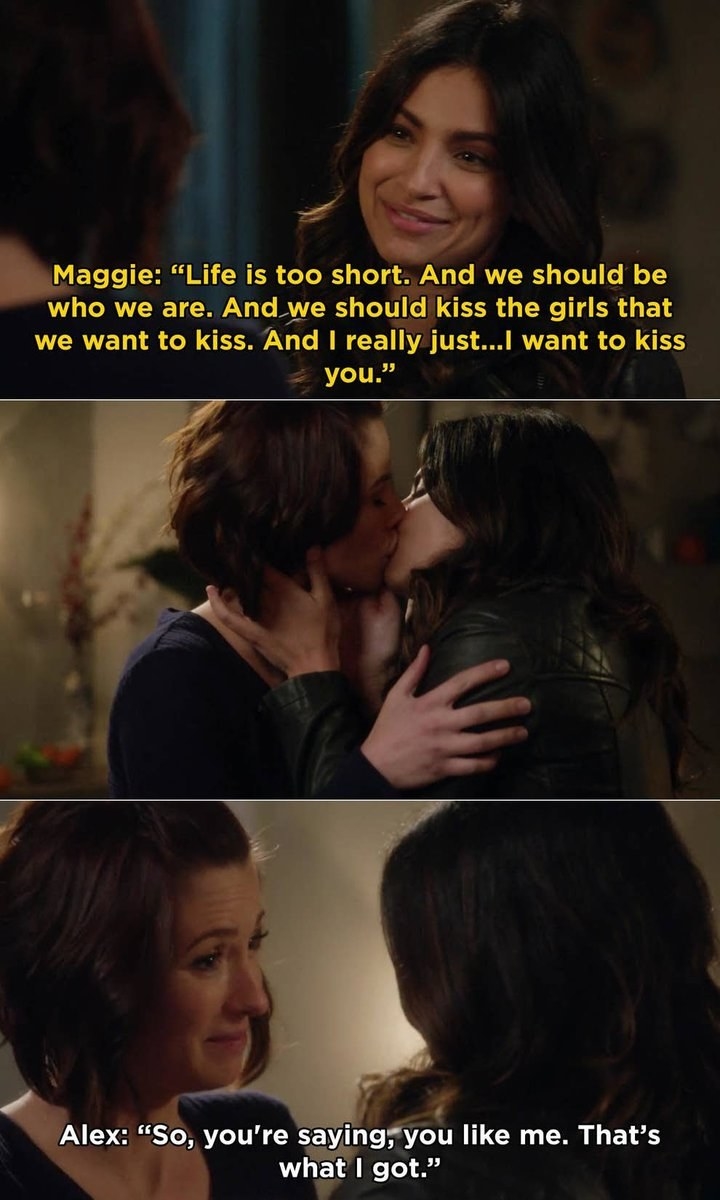 25.
On One Tree Hill, when Jake told Peyton he'd never been happier:
26.
On Riverdale, when Cheryl told Toni what love was like in her family: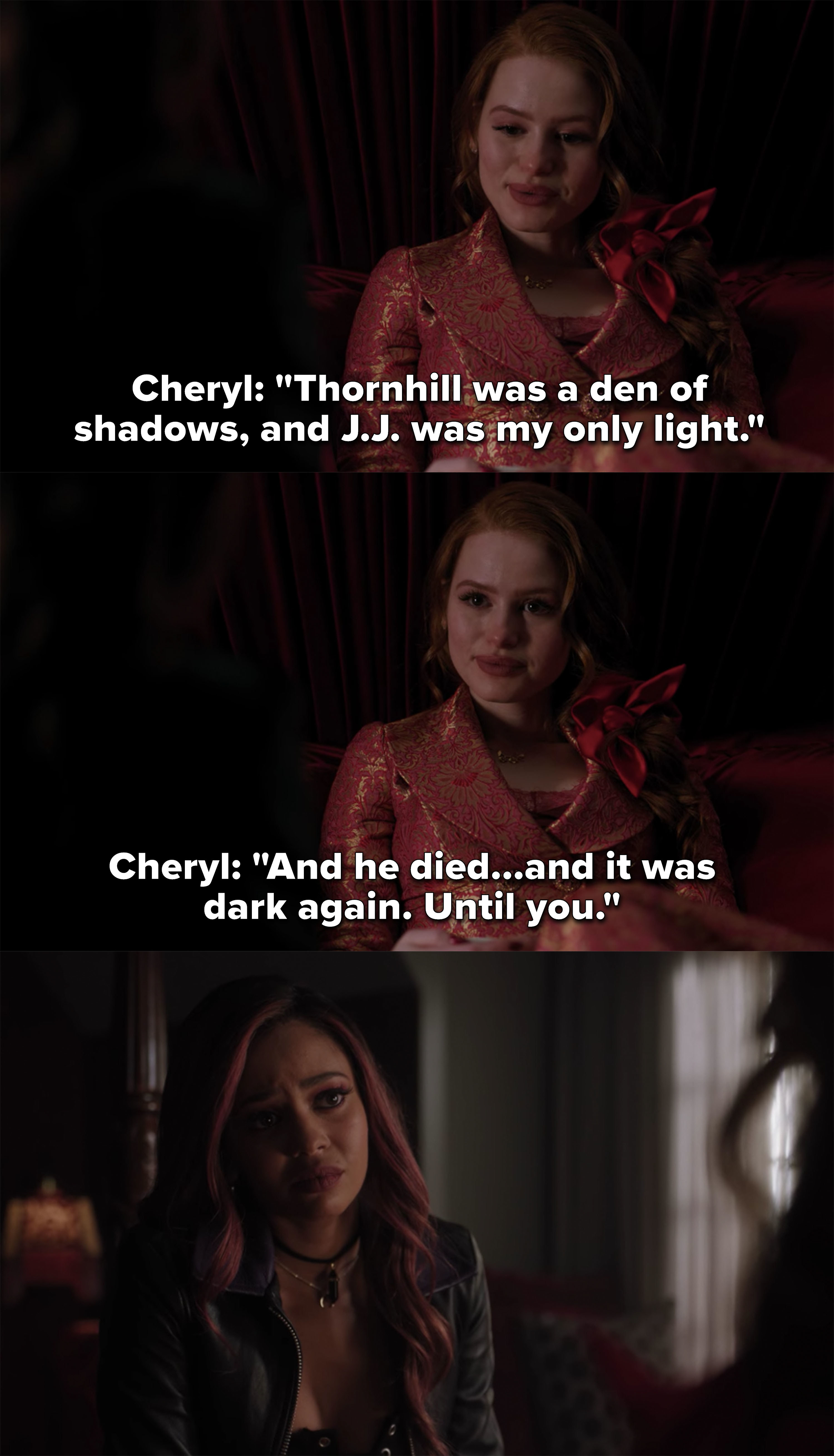 27.
On All American, when Spencer told Olivia he'd take a bullet for her again in a heartbeat: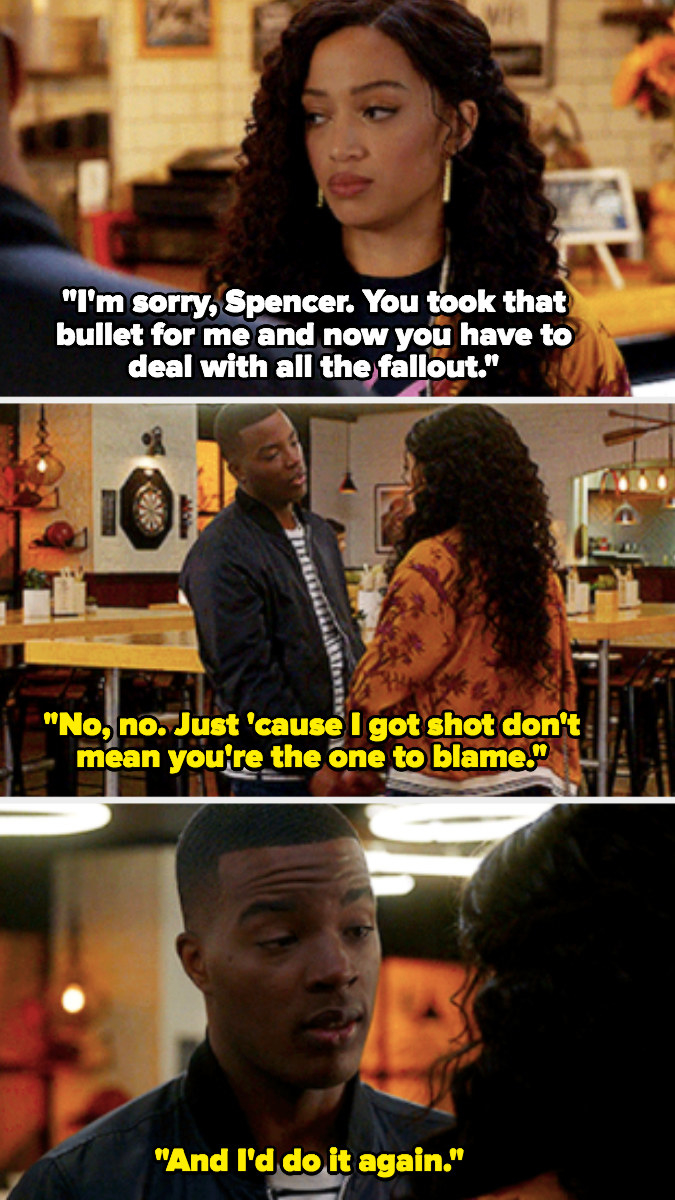 28.
On Degrassi: Next Class, when Miles told Lola she was his "Hope":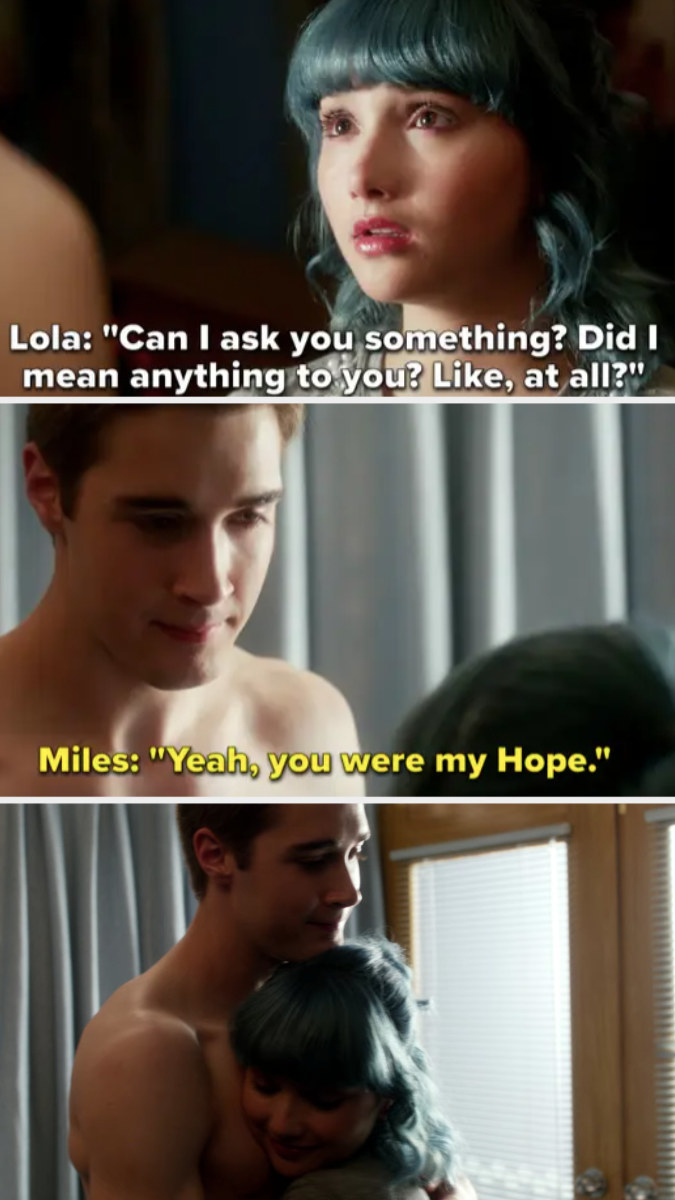 29.
On Elite, when Nadia left for New York but promised to come back for Guzmán someday: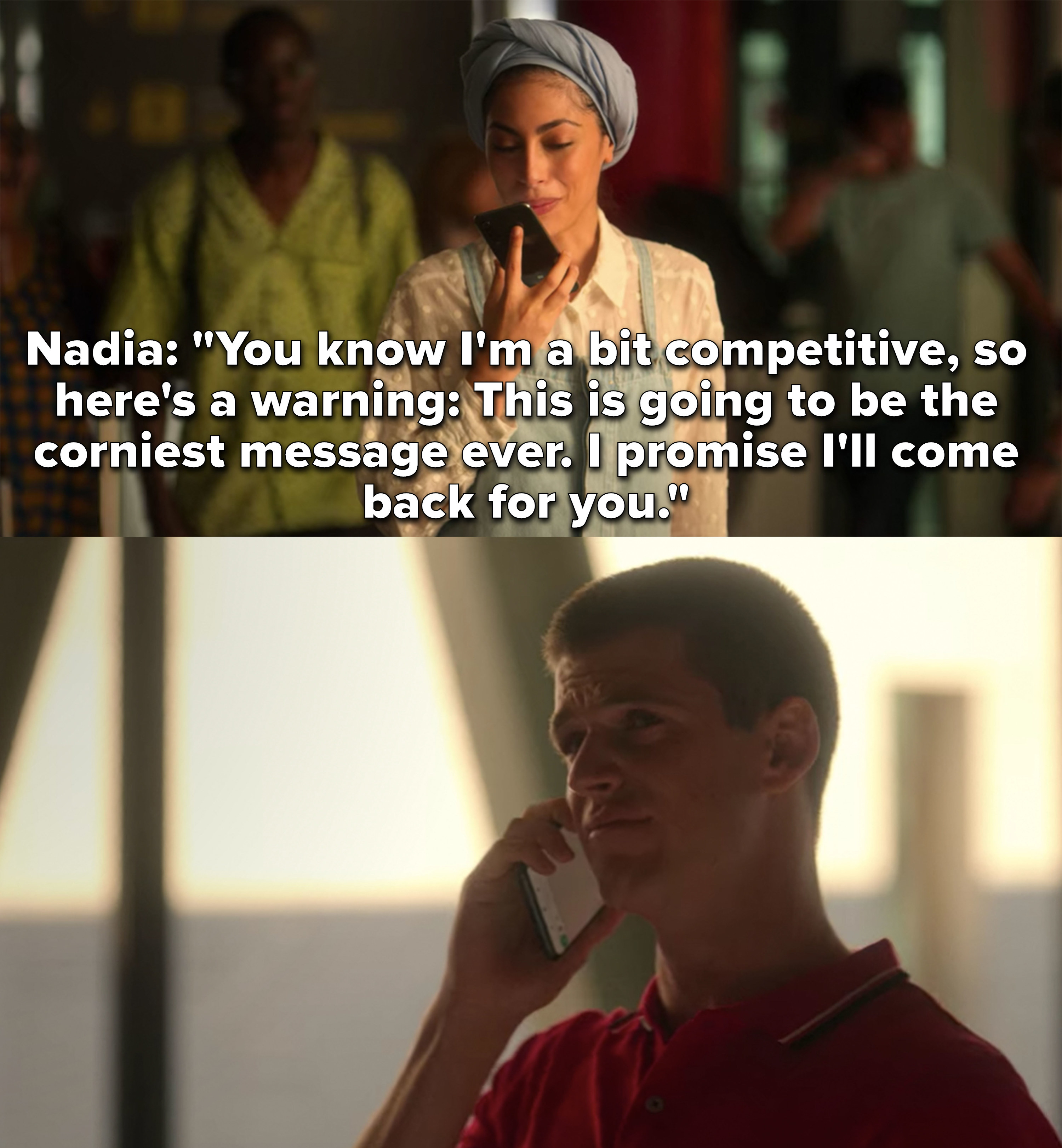 30.
On Glee, when Santana told Brittany she wanted to be with her: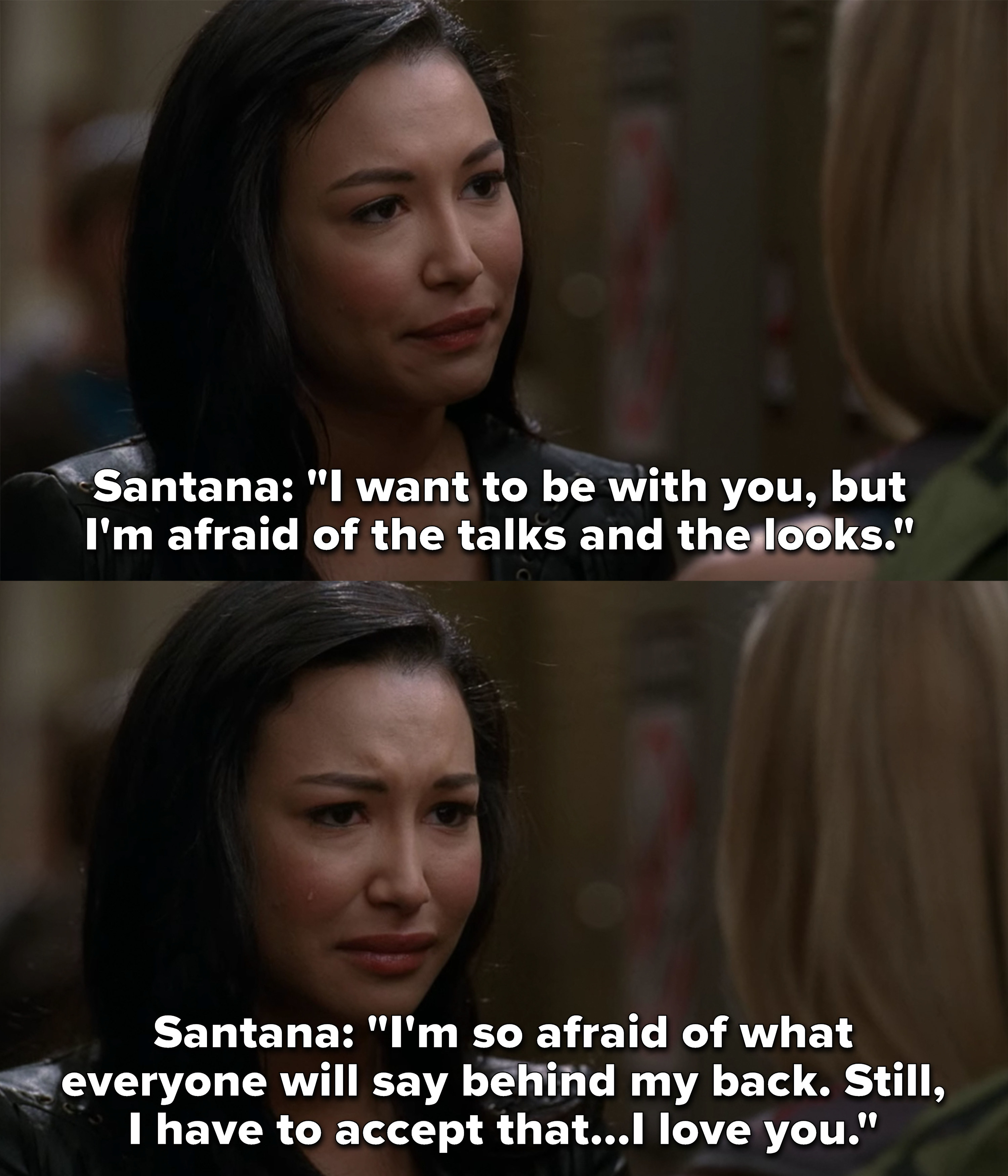 31.
On The O.C., when Marissa thanked Ryan for believing in her: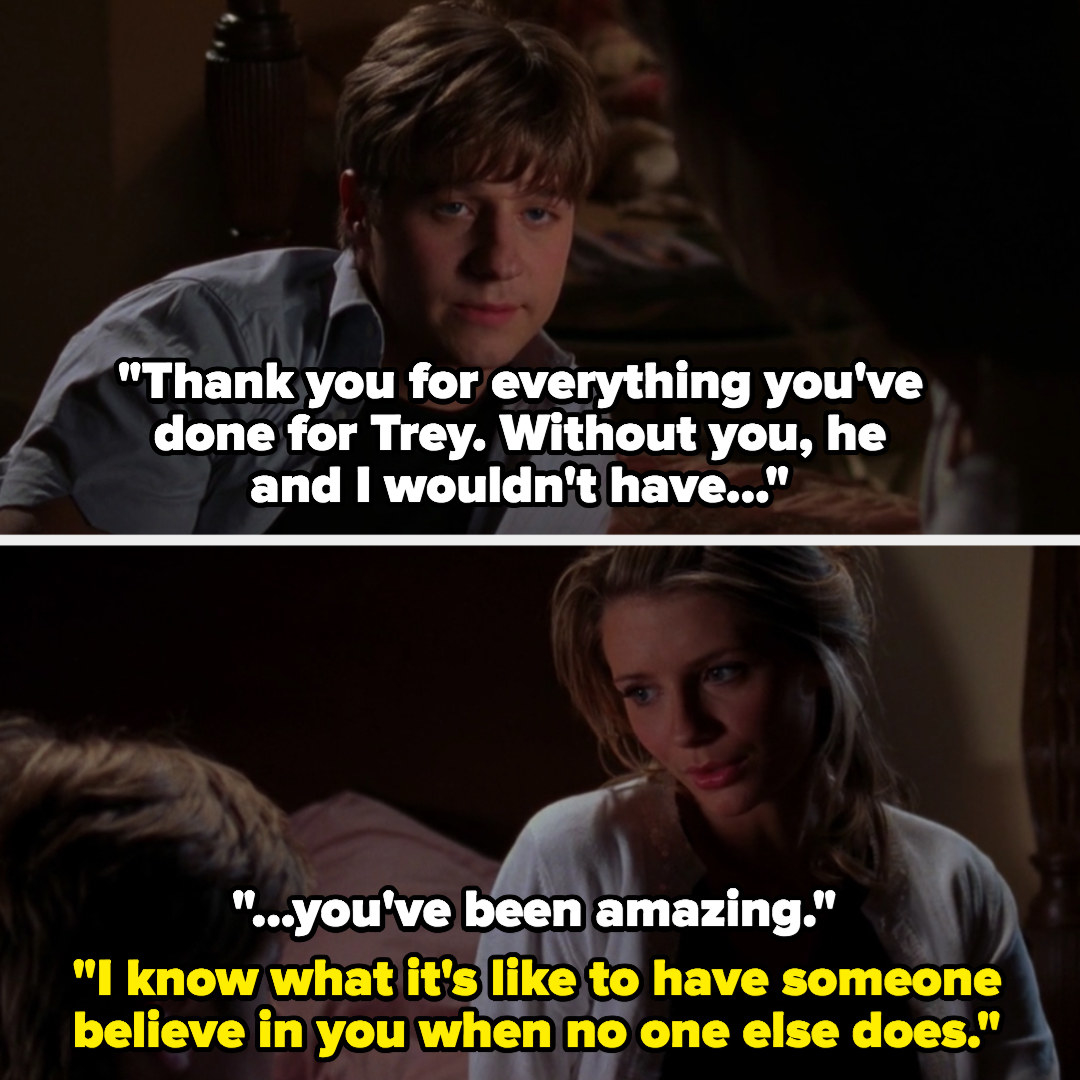 32.
On Veronica Mars, when Logan told everyone to leave his party and get out of his life if they had a problem with Veronica:
33.
On Degrassi: Next Class, when Zig told Maya he didn't know what he would do if he lost her: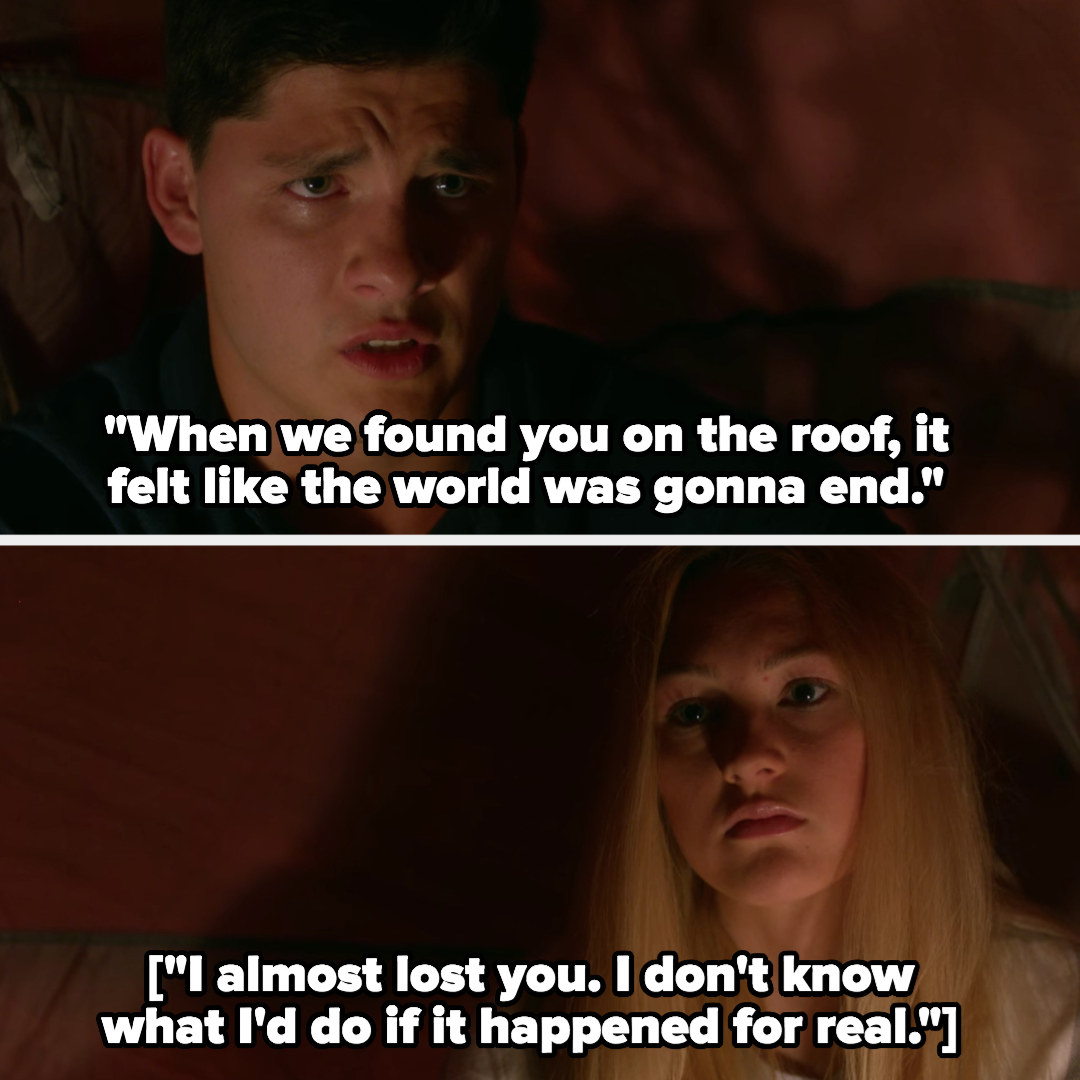 34.
On 90210, when Liam proposed to Annie for the second time and she said yes: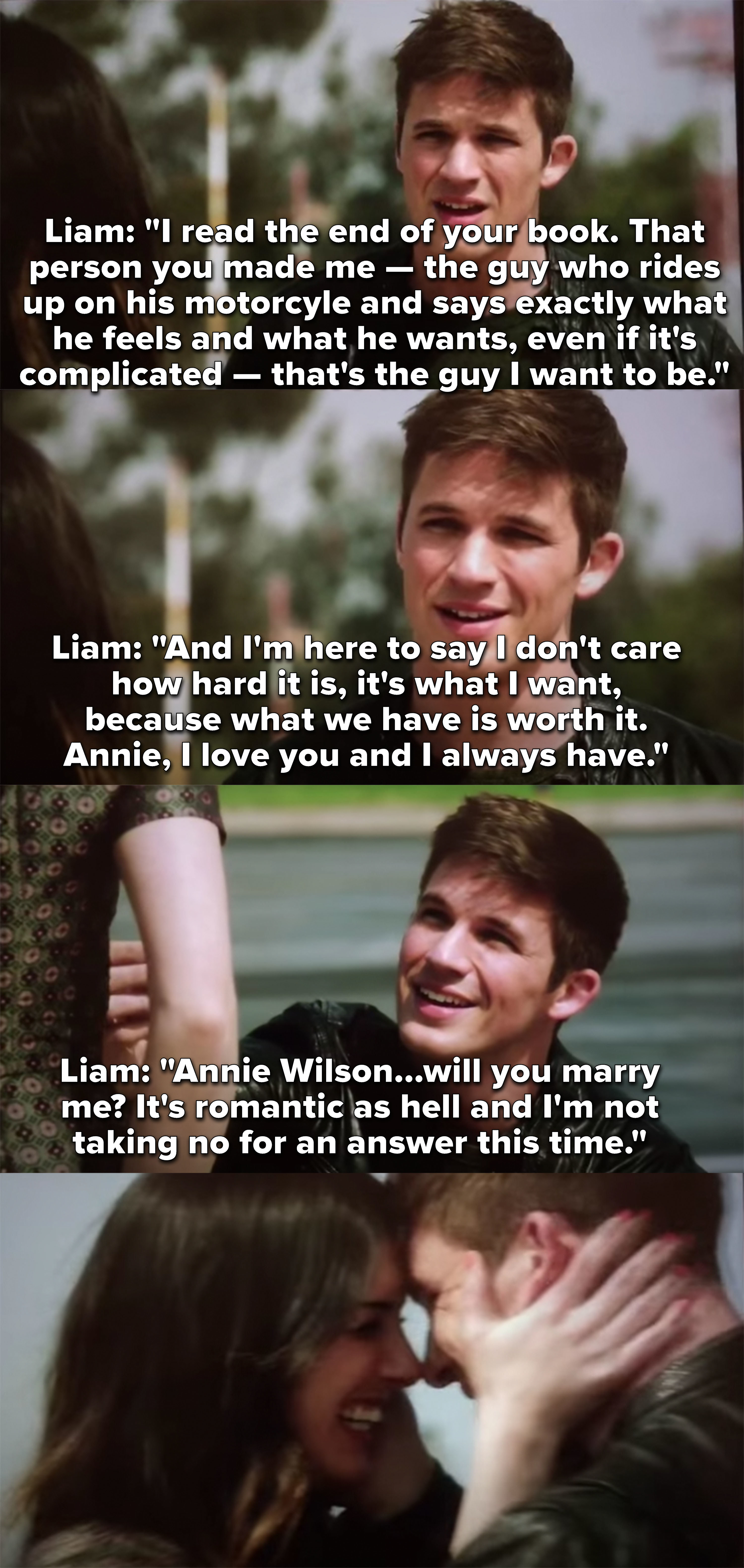 35.
And finally, on That '70s Show, when Hyde gave Jackie his favorite Led Zeppelin T-shirt: