So, I watch a LOT of TV. One of my favorite tropes is when characters break the fourth wall, aka when that imaginary wall between the audience and the story magically disappears for just a second.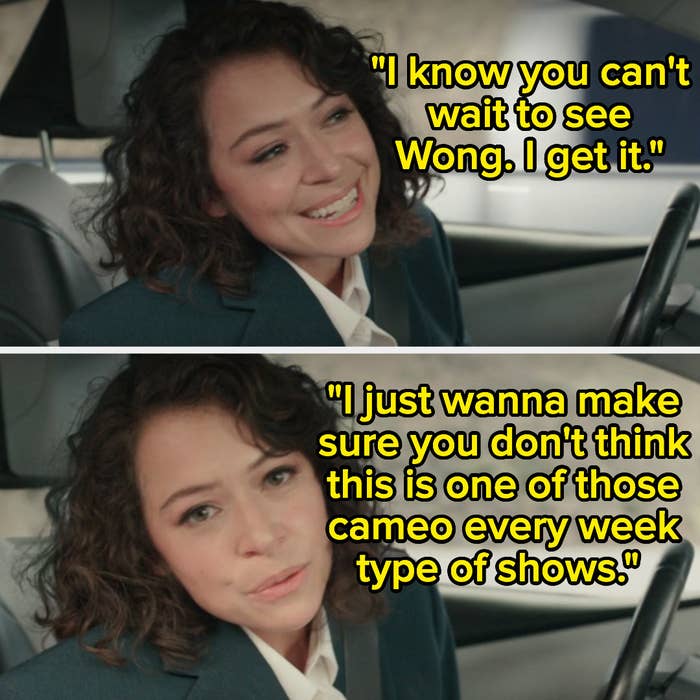 Now, sometimes shows break the fourth wall in a slightly more subtle way. Like when a show casually name-drops an actor, but that actor also happens to play a character on the show. Or, when characters reference a show or movie, only to have an actor from that same show/movie pop up as a guest star later. Don't question the logic, alright?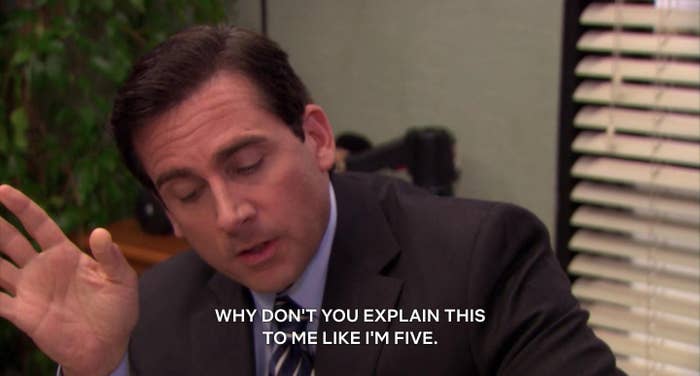 Here are 16 times TV shows broke the fourth wall through little details:
🚨 Minor spoilers ahead!!! 🚨

1.
First, on Stranger Things, Dustin compares Vecna to the Nightmare on Elm Street villain Freddy Krueger. The actor who played Freddy, Robert Englund, also plays Victor in the Season 4 episode "Dear Billy."
But the biggest detail you might have missed here? Victor is shown furiously scratching his fingernails on the desk in his cell. This is a nod to Freddy Krueger's infamous razor blade fingers.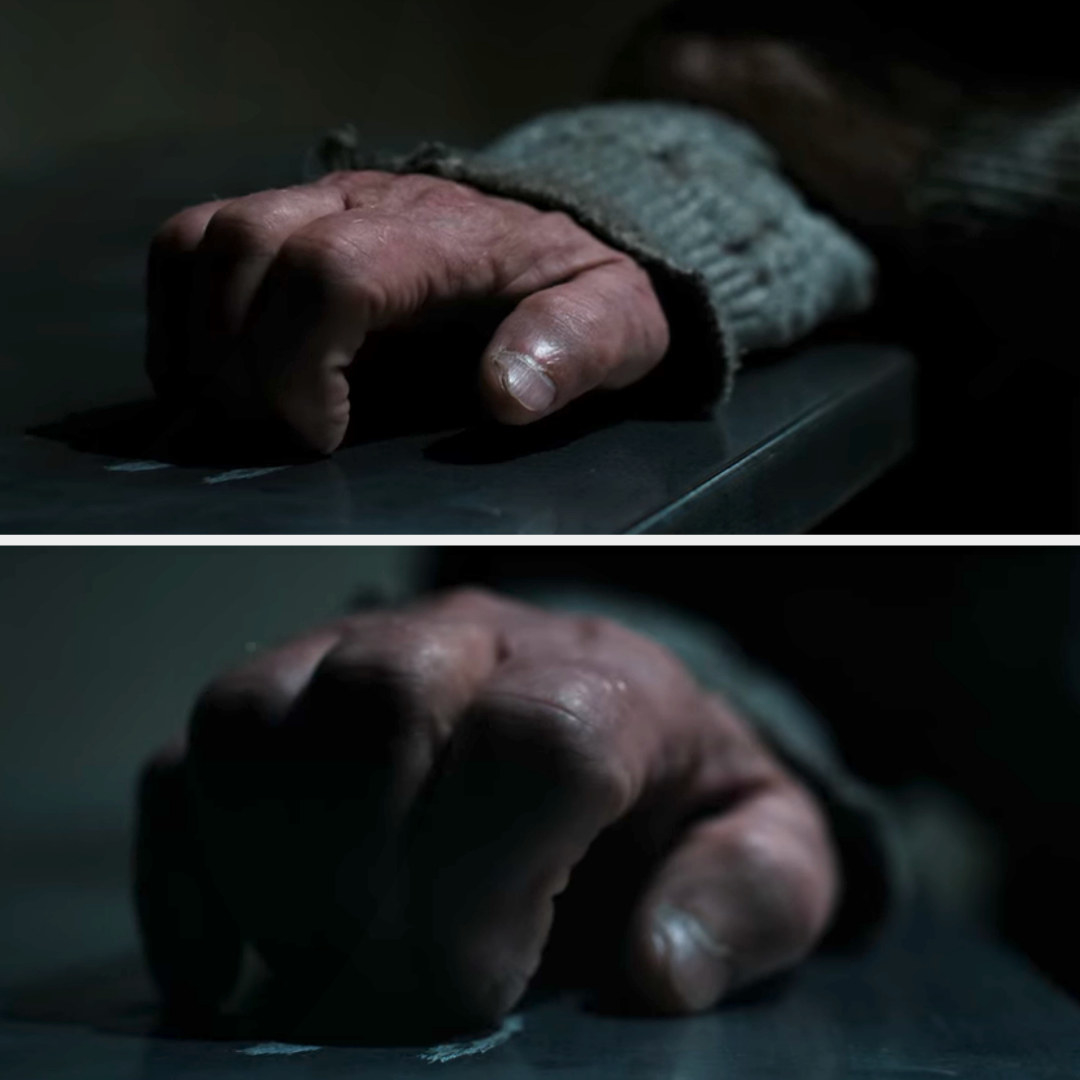 2.
On Pretty Little Liars: Original Sin, Tabby calls Ash a "teen Cole Sprouse." Sprouse plays Jughead Jones on Riverdale. In the same episode, Tabby and Imogen also learn about the existence of the Sisters of Quiet Mercy in a nearby town called...you guessed it, Riverdale.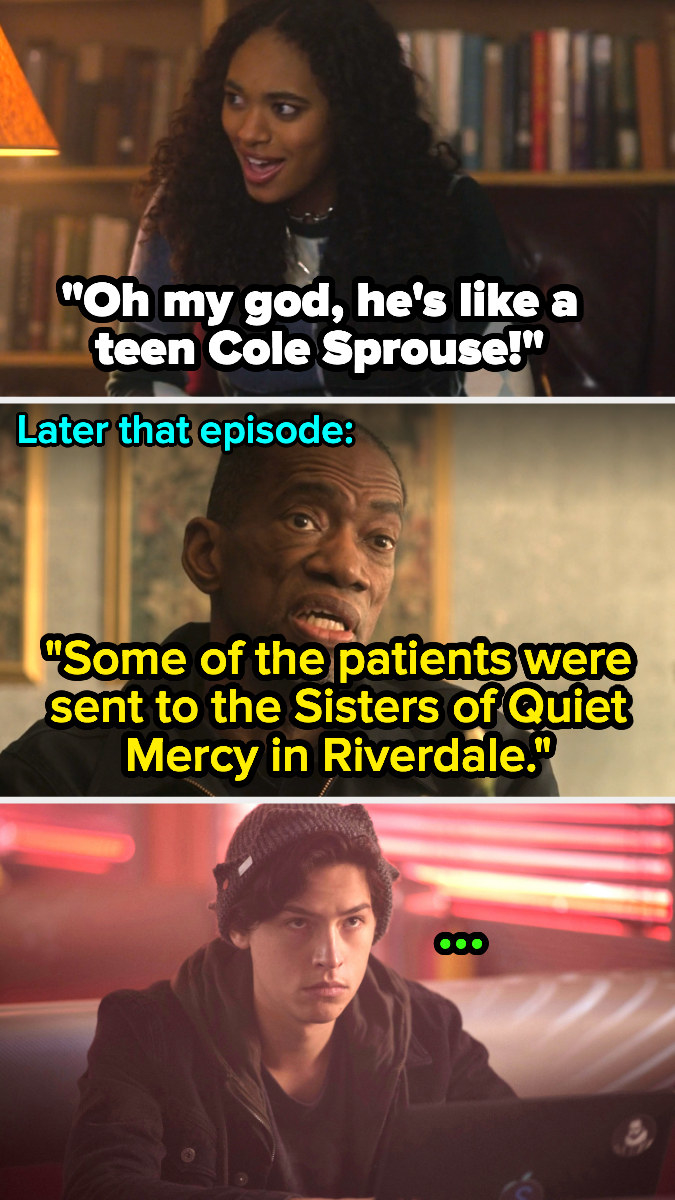 Original Sin executive producer Roberto Aguirre-Sacasa — who also created Riverdale — revealed that the two shows exist in the same universe. "I assumed that we wouldn't be allowed to reference Riverdale, since it's in a completely different universe, but it stayed in," he said in an interview with TVLine. "So, yeah, I guess it does exist in the same universe."
3.
In Season 2, Episode 8 of iCarly (2021), they mention Emily Ratajkowski. Ratajkowski also played Gibby's girlfriend, Tasha, on the OG iCarly.
...and then in Season 5, Lovato has a recurring role as Santana's girlfriend, Dani.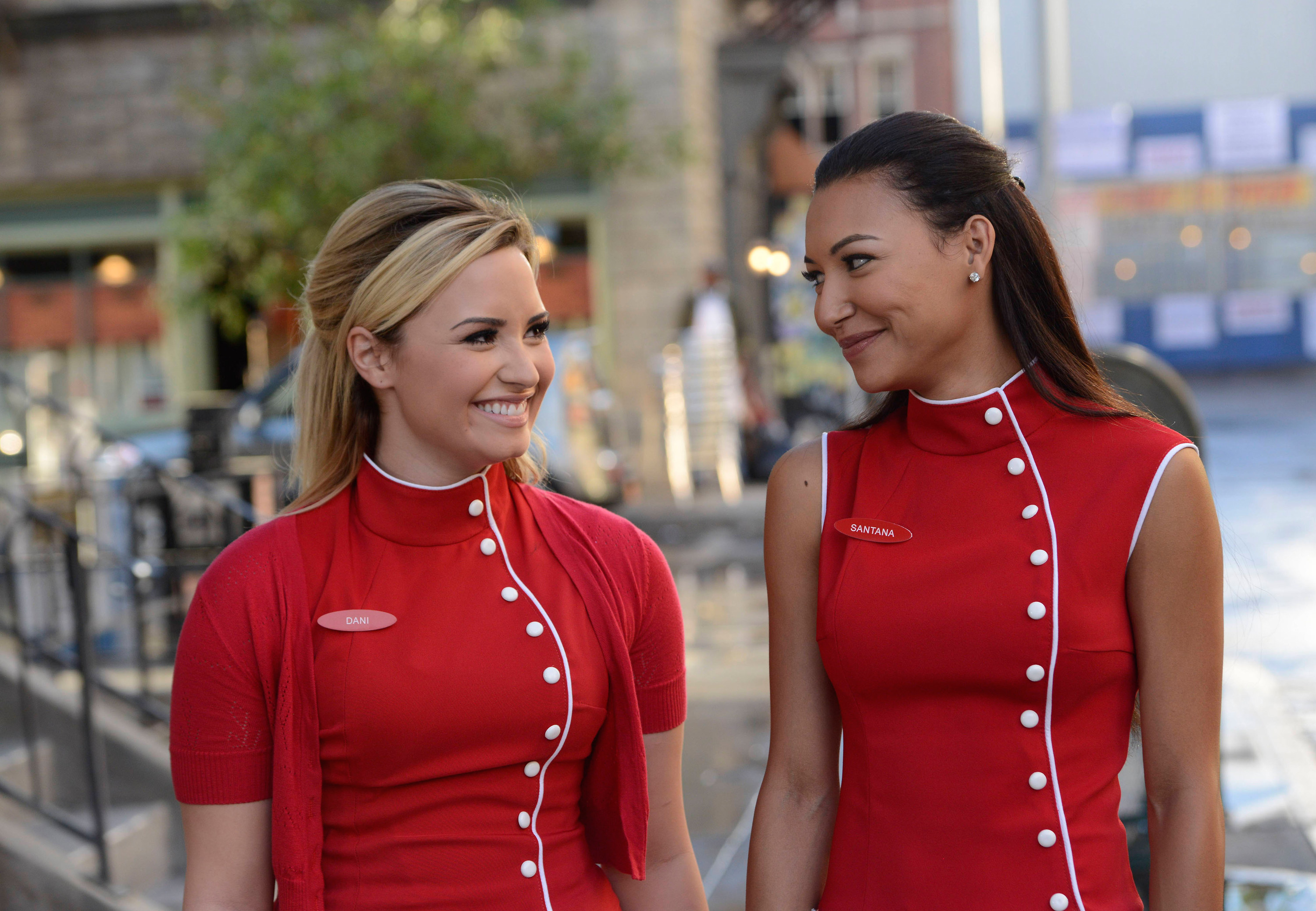 5.
On Friends, Ross makes a list of famous women he would like to date. One of the celebrities on this list happens to be Winona Ryder.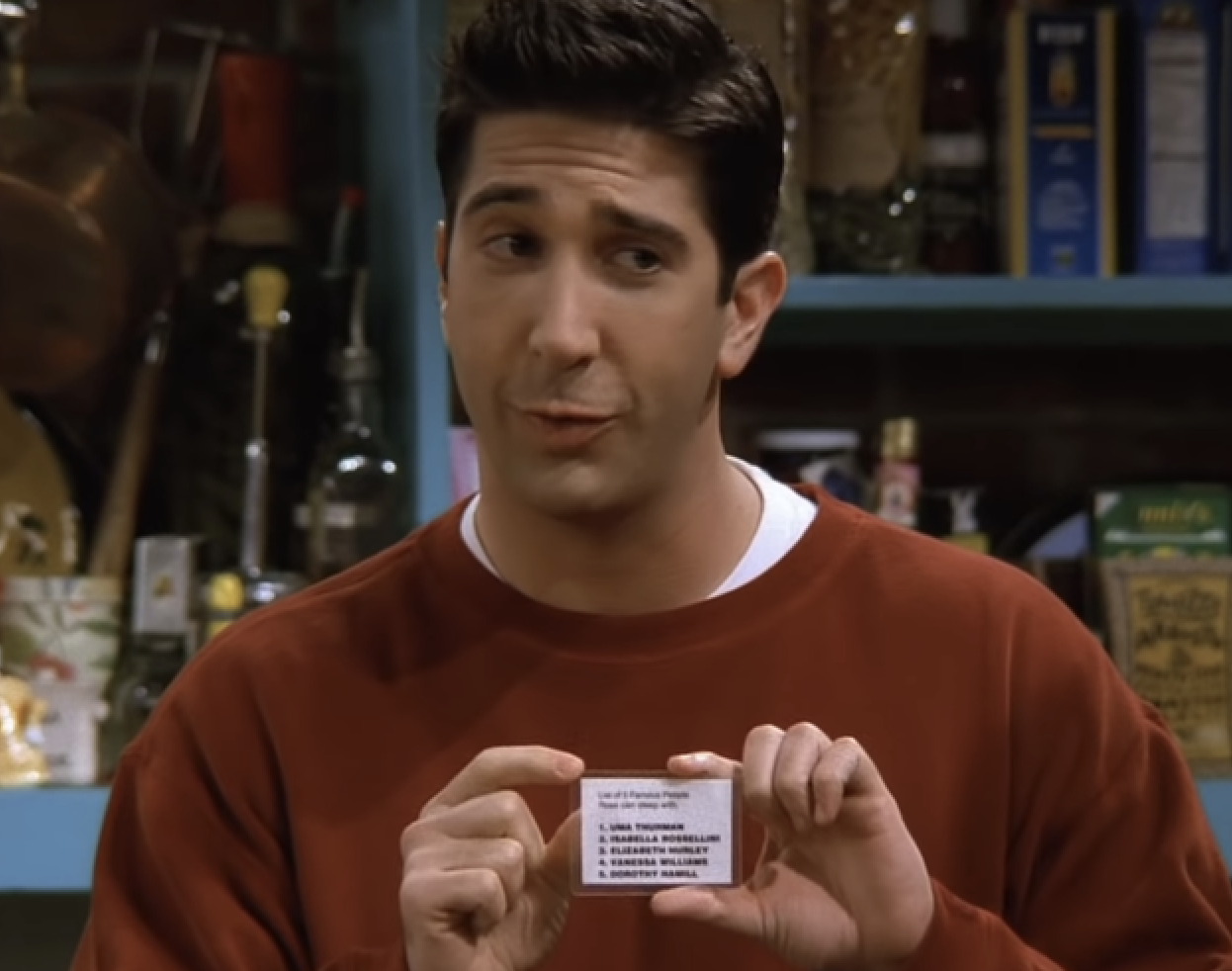 Then, in Season 7, Episode 20, "The One with Rachel's Big Kiss," Ryder makes a cameo as Rachel's sorority sister, Melissa (and, well, her big kiss).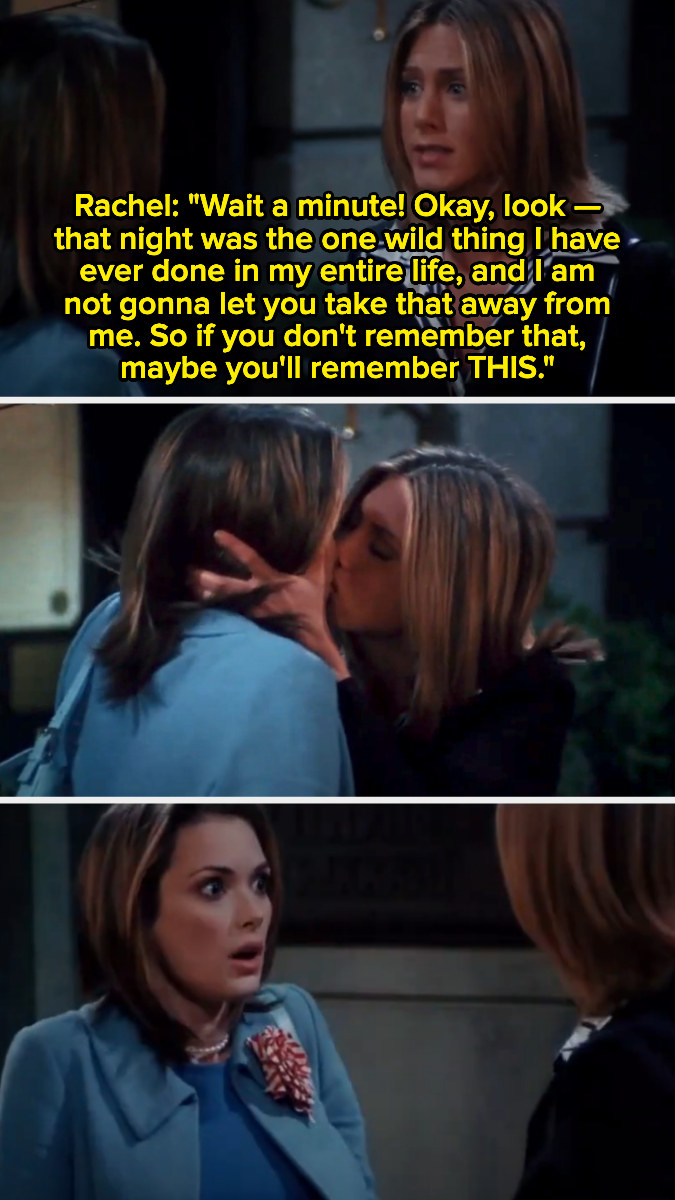 6.
On 30 Rock, the characters make references to Friends — especially about Ross and Rachel's relationship — all the time. However, both Jennifer Aniston (who played Rachel) and David Schwimmer (who played Ross) make guest appearances on 30 Rock. Aniston played Claire in the Season 3 episode "The One with the Cast of Night Court," and Schwimmer played Jared in the Season 5 episode "Greenzo."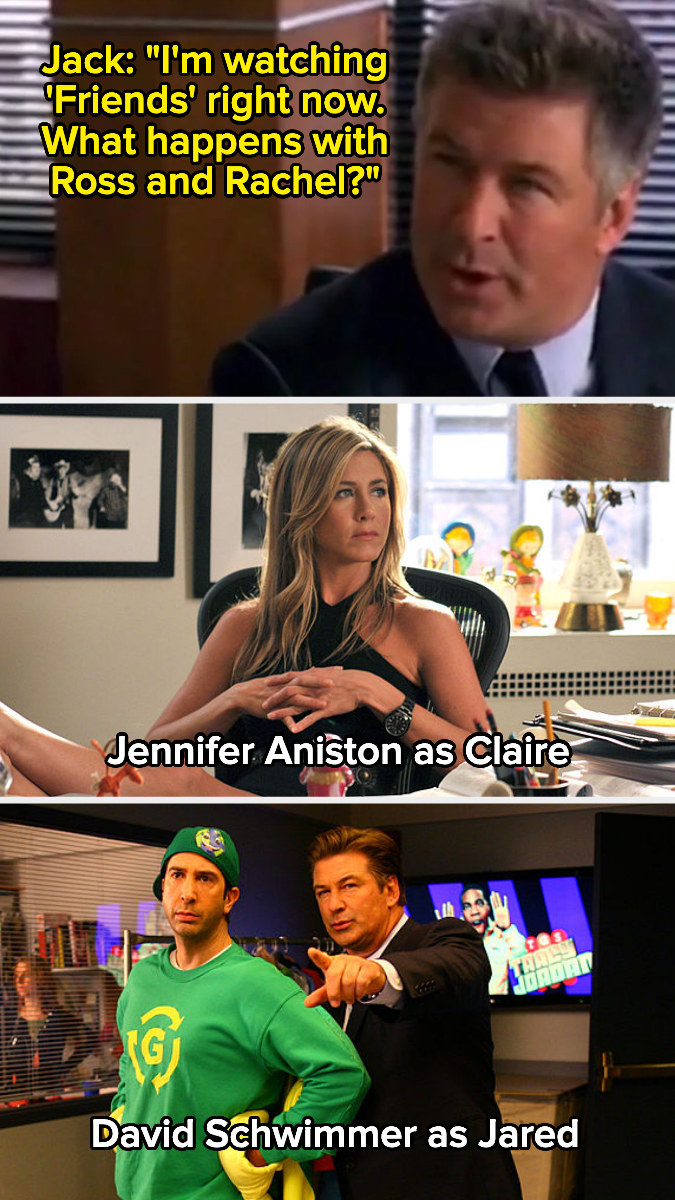 And of course, Alec Baldwin (who played Jack on 30 Rock) also pops up in Season 8 of Friends as Phoebe's boyfriend, Parker.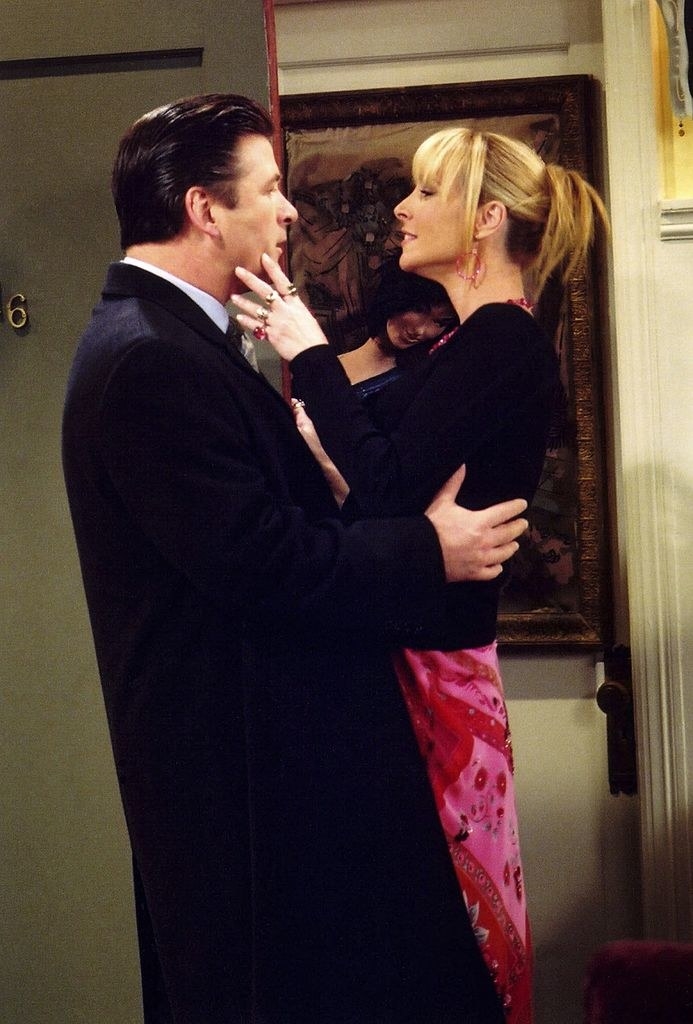 7.
Scrubs characters also occasionally make references to Friends. So, it's, uh, a little odd when Courteney Cox (who played Monica on Friends) shows up as Dr. Taylor Maddox in Season 8.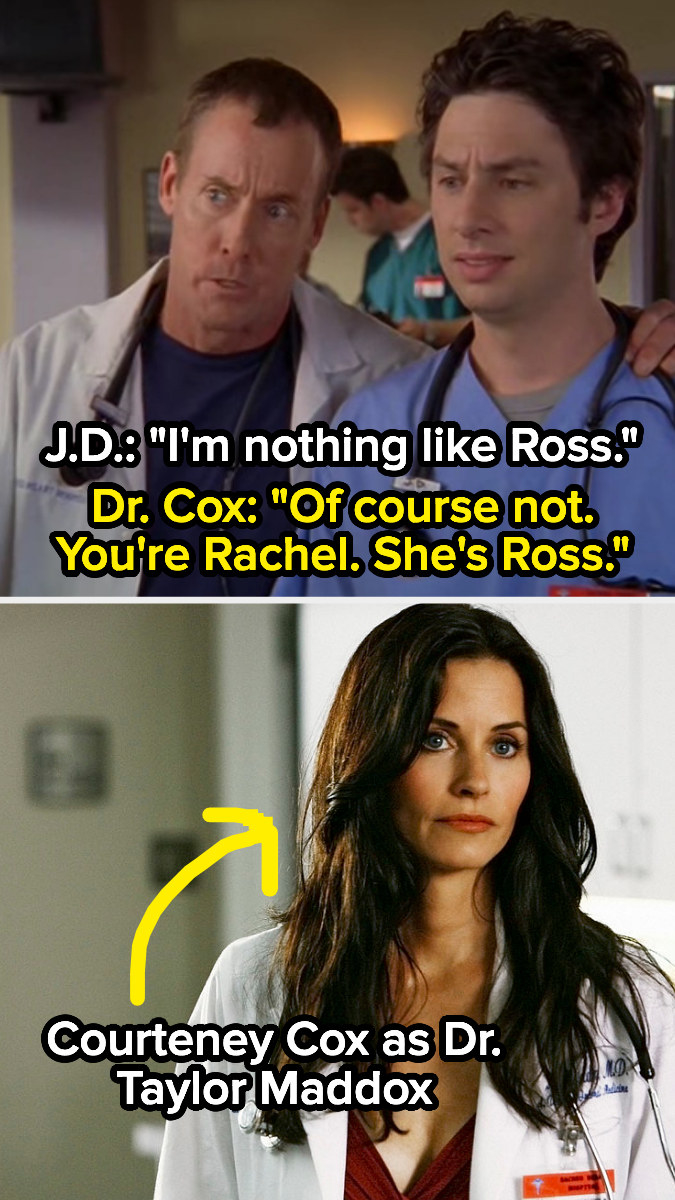 Additionally, Matthew Perry (who played Chandler on Friends) makes a guest appearance as Murray Marks in the Season 4 episode "My Unicorn." Plus, Perry was ALSO a director on Scrubs.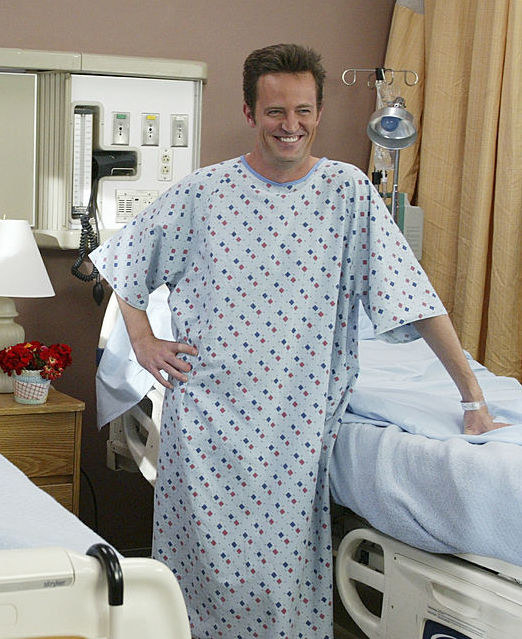 8.
On a related note, Scrubs character Ted Buckland (played by Sam Lloyd) makes an appearance on the show Cougar Town. This is a bit confusing since multiple Scrubs actors (including Courteney Cox) star in Cougar Town as completely different characters.
The real head-scratcher, though? The Cougar Town characters are shown watching Scrubs on TV.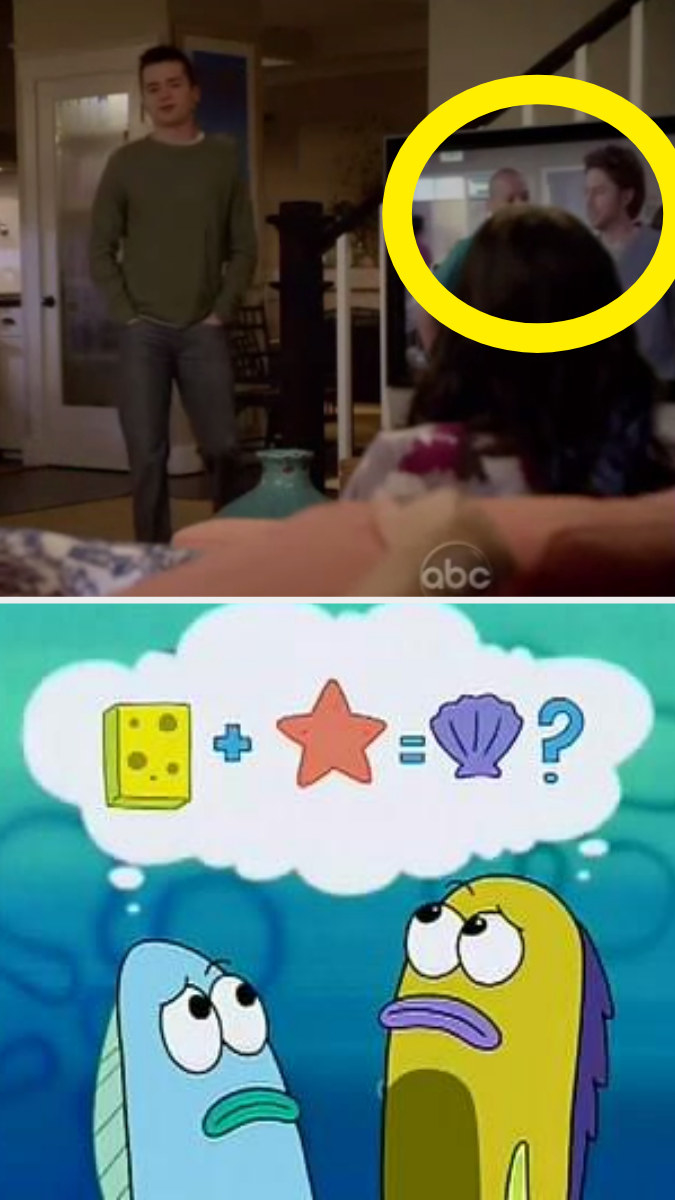 9.
On Supernatural, Sam (Jared Padalecki) and Dean (Jensen Ackles) go on a tour of a movie studio. When the tour guide says their next stop is the Gilmore Girls set, Sam abruptly hops off the tram.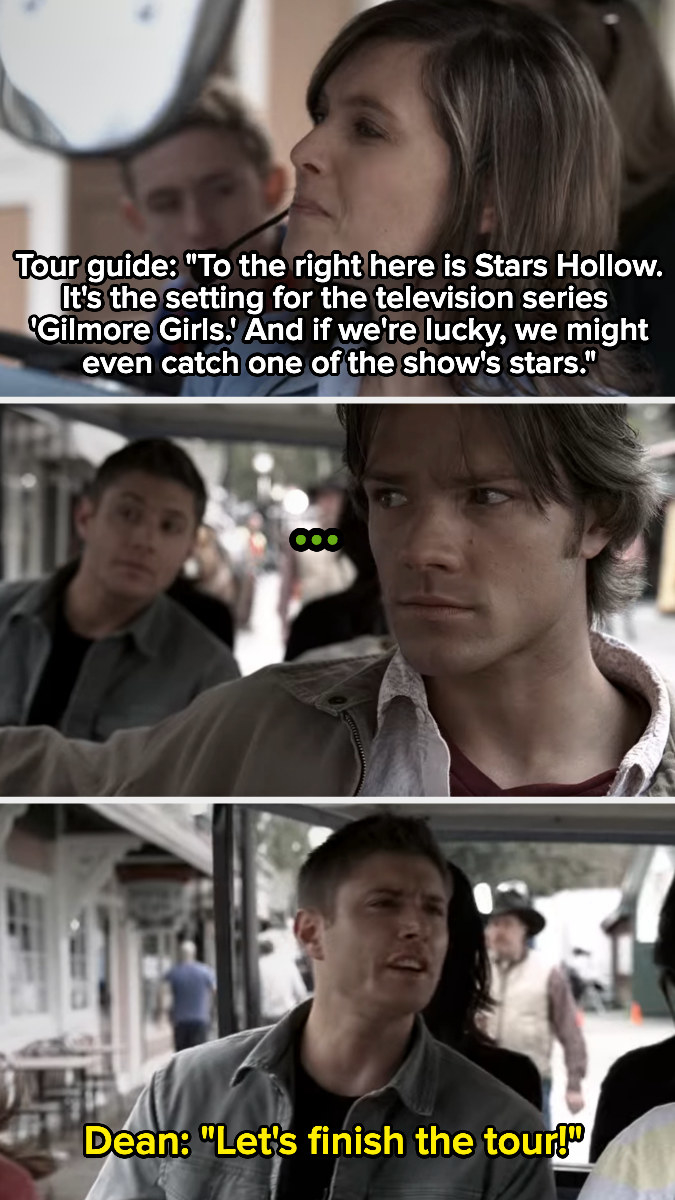 Padalecki, of course, played Rory's boyfriend, Dean, on Gilmore Girls.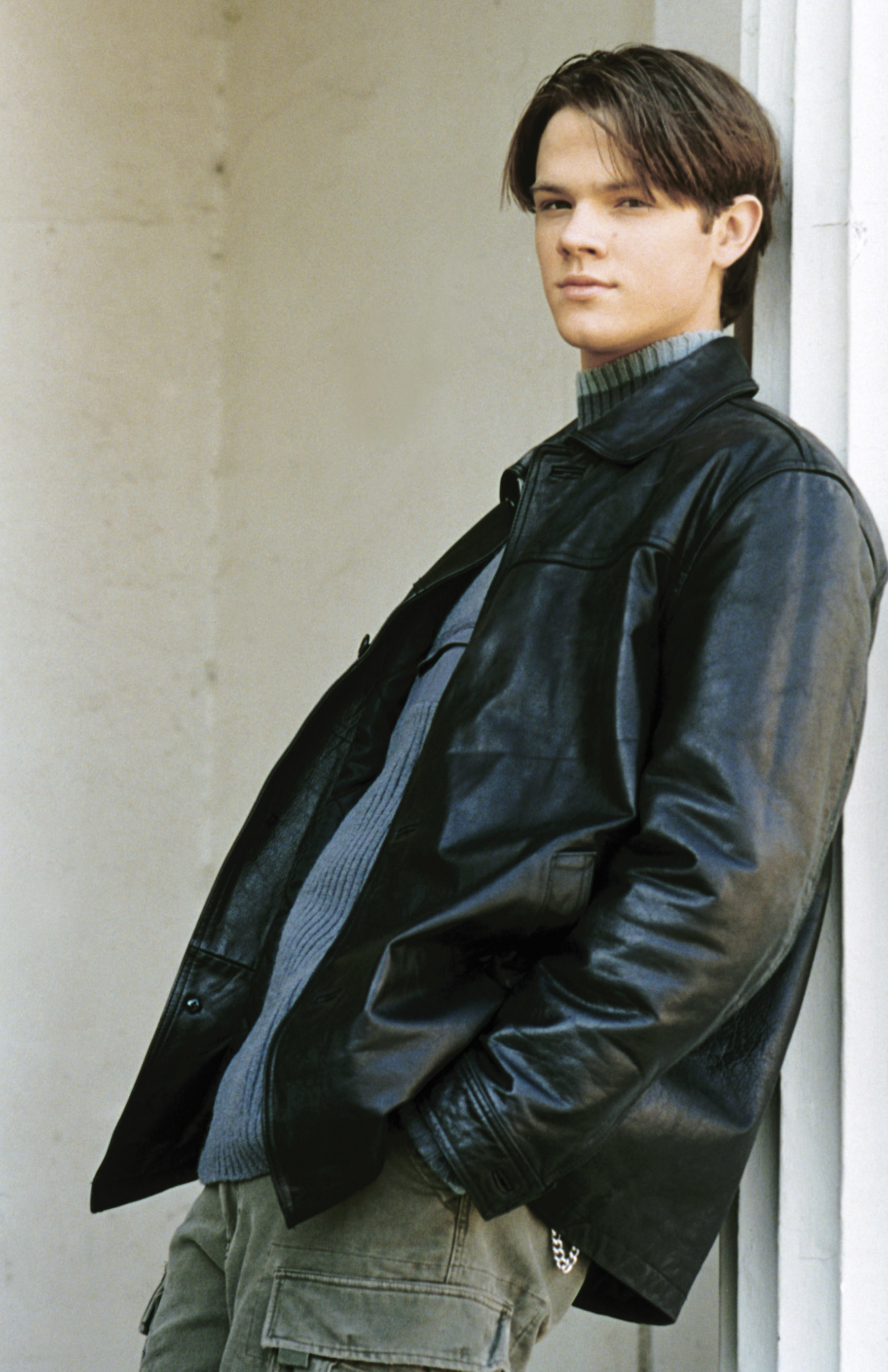 10.
In the WandaVision episode, "All-New Halloween Spooktacular!," we see a movie theater playing The Incredibles. Samuel L. Jackson, who plays Nick Fury in the Marvel universe, also voices Frozone in The Incredibles.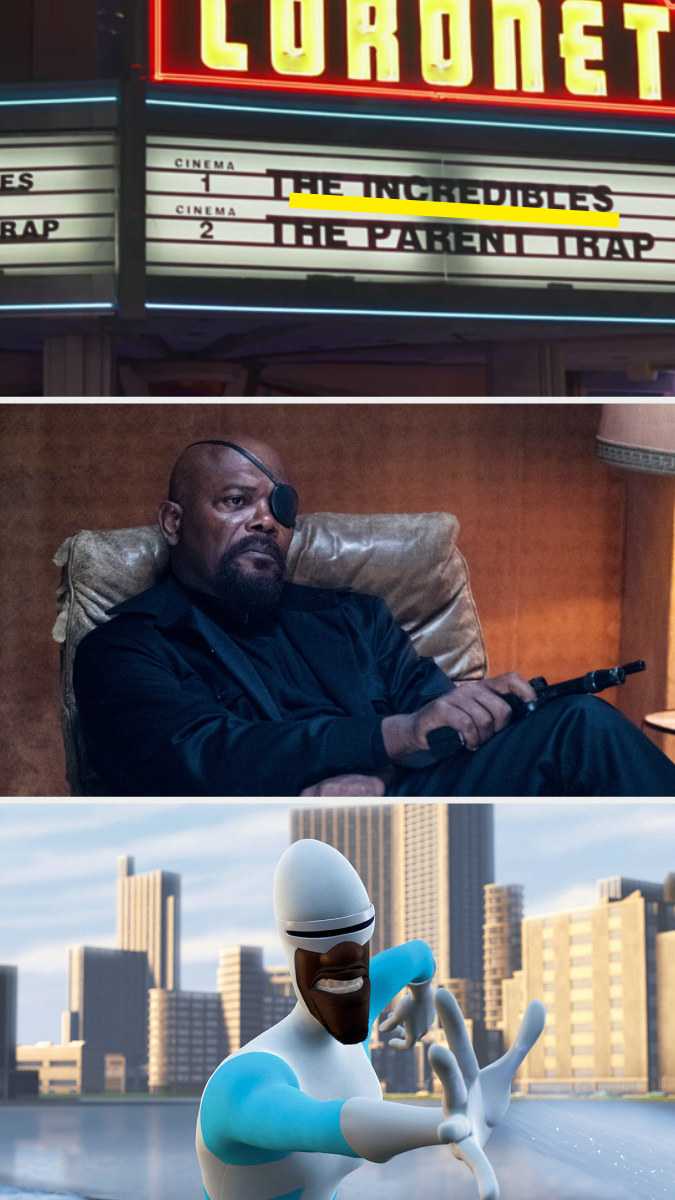 11.
On Veronica Mars, Paris Hilton briefly plays Logan's girlfriend, Caitlin, in Season 1. In Season 2, Episode 18 ("I Am God"), Veronica's dad references the horror movie House of Wax — which Hilton starred in — and adds, "You know that Hilton girl gives you nightmares."
12.
In the Season 3 premiere of How I Met Your Mother, Ted meets a woman named Amy (played by Mandy Moore). Two of Moore's songs, "Ladies' Choice" and "Nothing That You Are," can be heard in the background during this episode.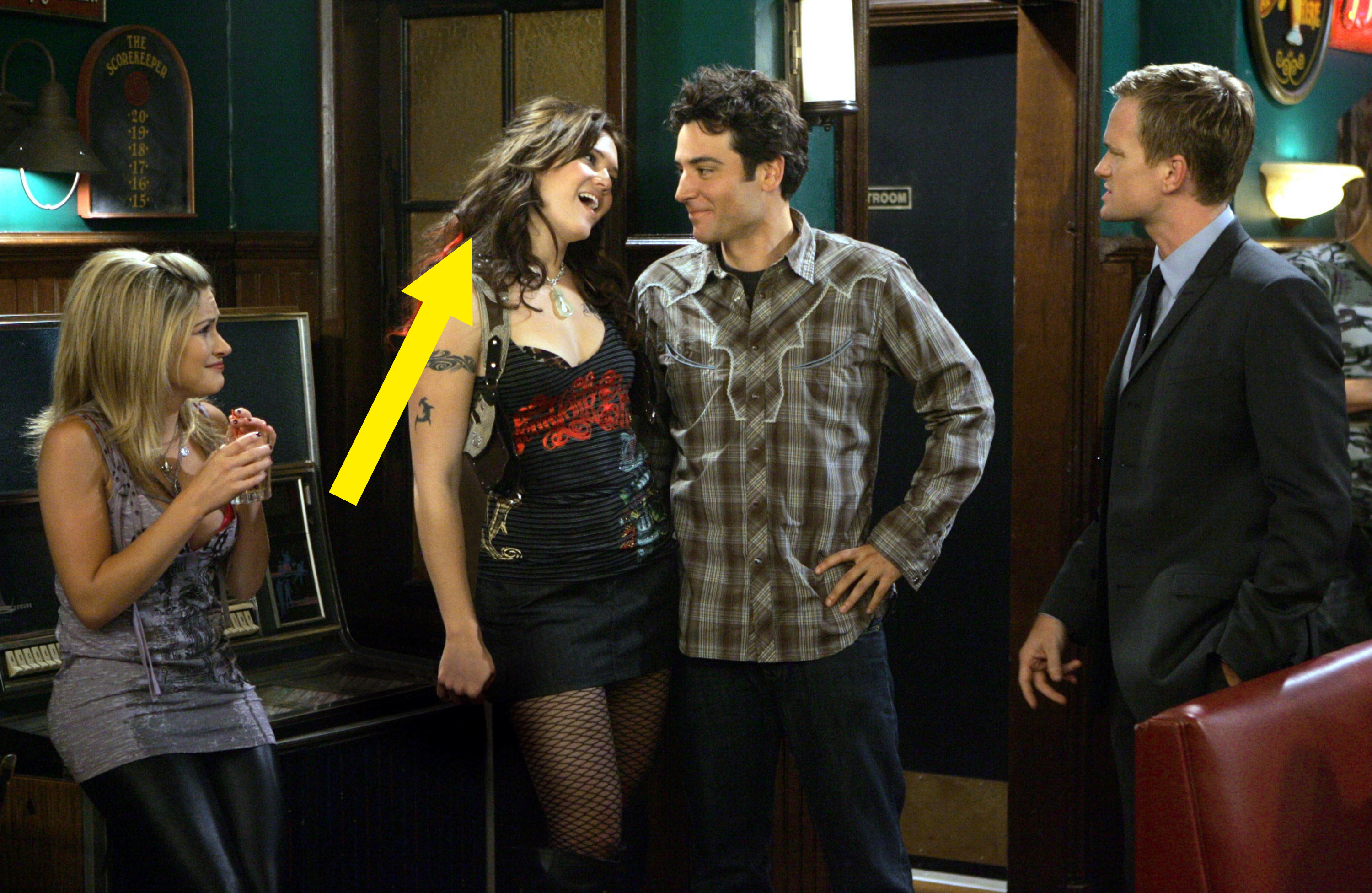 13.
In the Bones episode "The Gamer in the Grease" (Season 5, Episode 9), Colin Fisher — played by Joel David Moore — gets free tickets to see the movie Avatar. Moore also plays Dr. Norm Spellman in Avatar.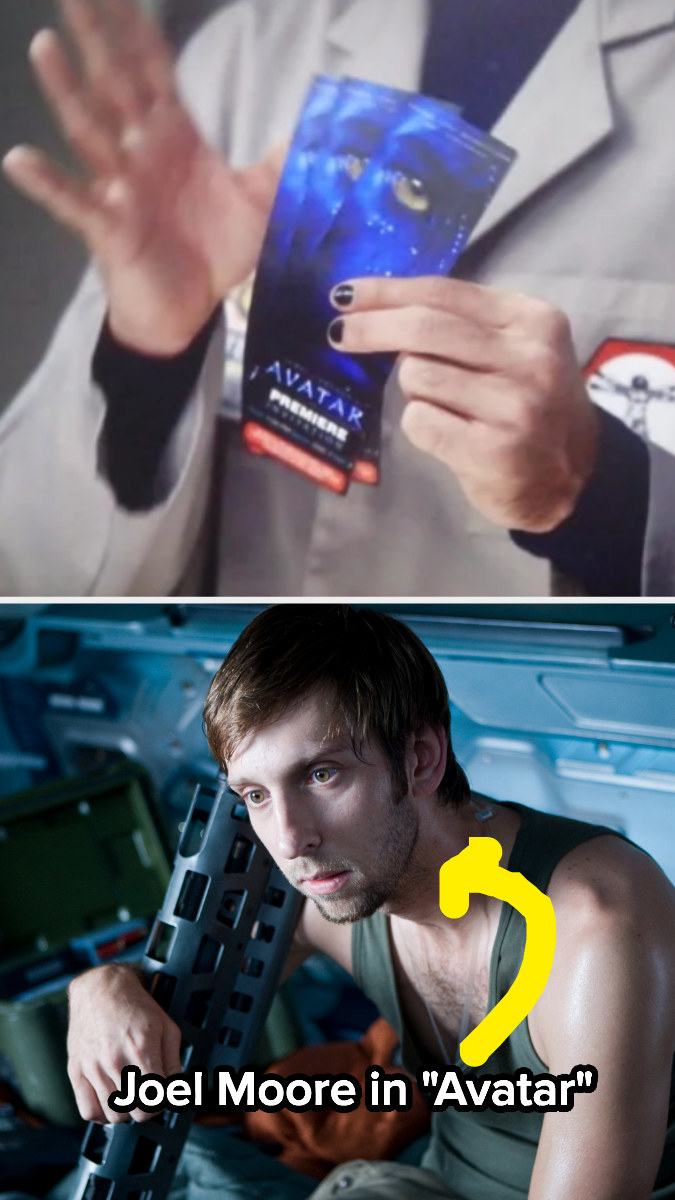 14.
Here's a more subtle Bones detail you might have missed: In "The Princess and the Pear" (Season 4, Episode 15), Fisher mentions that he's a big fan of Buffy the Vampire Slayer. Of course, David Boreanaz (who stars as Booth) also played Angel on Buffy.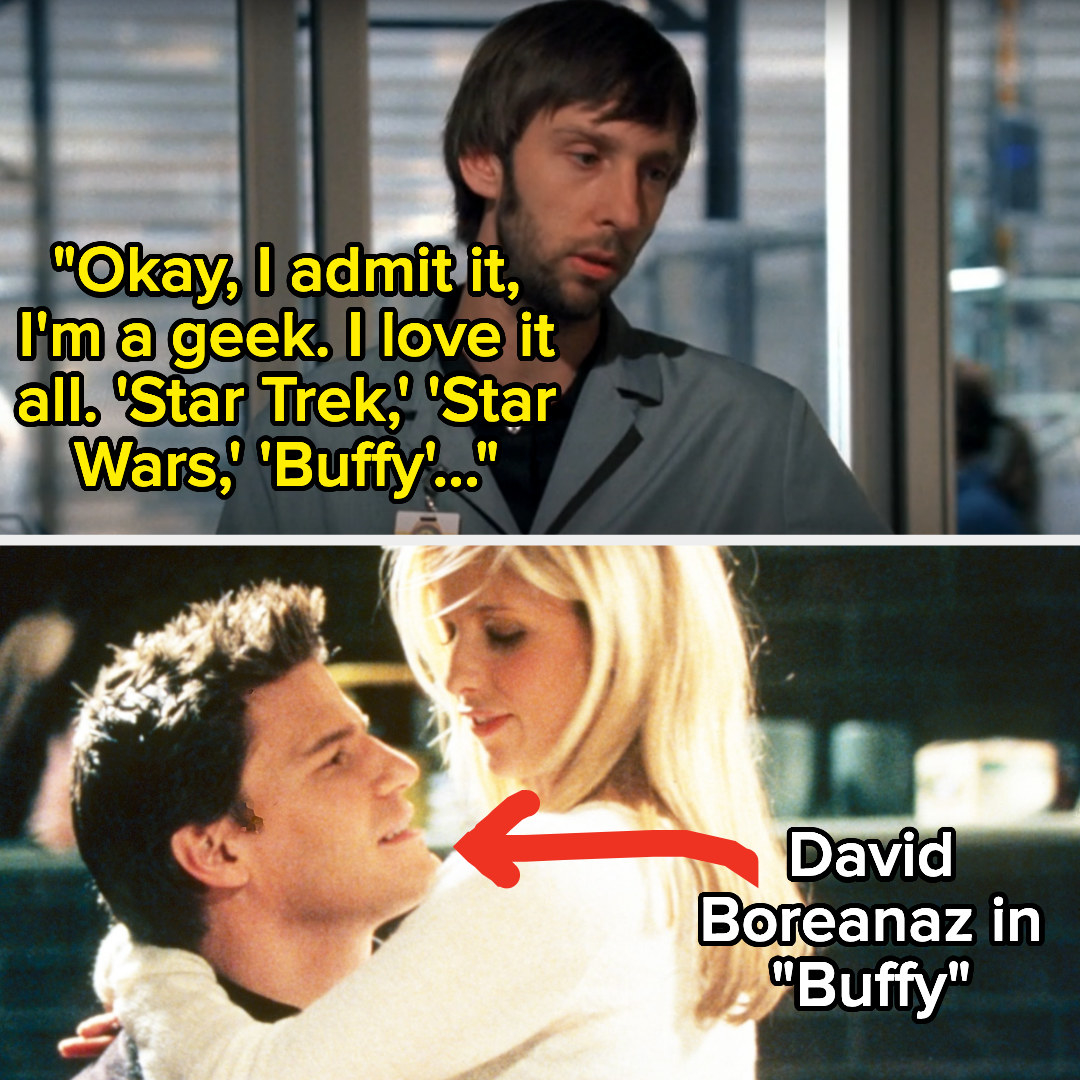 15.
In Season 8, Episode 3 of Doctor Who, "Robot of Sherwood," the Doctor showcases pictures of various Robin Hood actors in history. One of these actors just so happens to be Patrick Troughton (the Second Doctor).
16.
And finally, the pilot of Degrassi: Next Class literally opens with a line about Drake (Aubrey Graham). Graham, of course, played Jimmy Brooks in Degrassi: The Next Generation.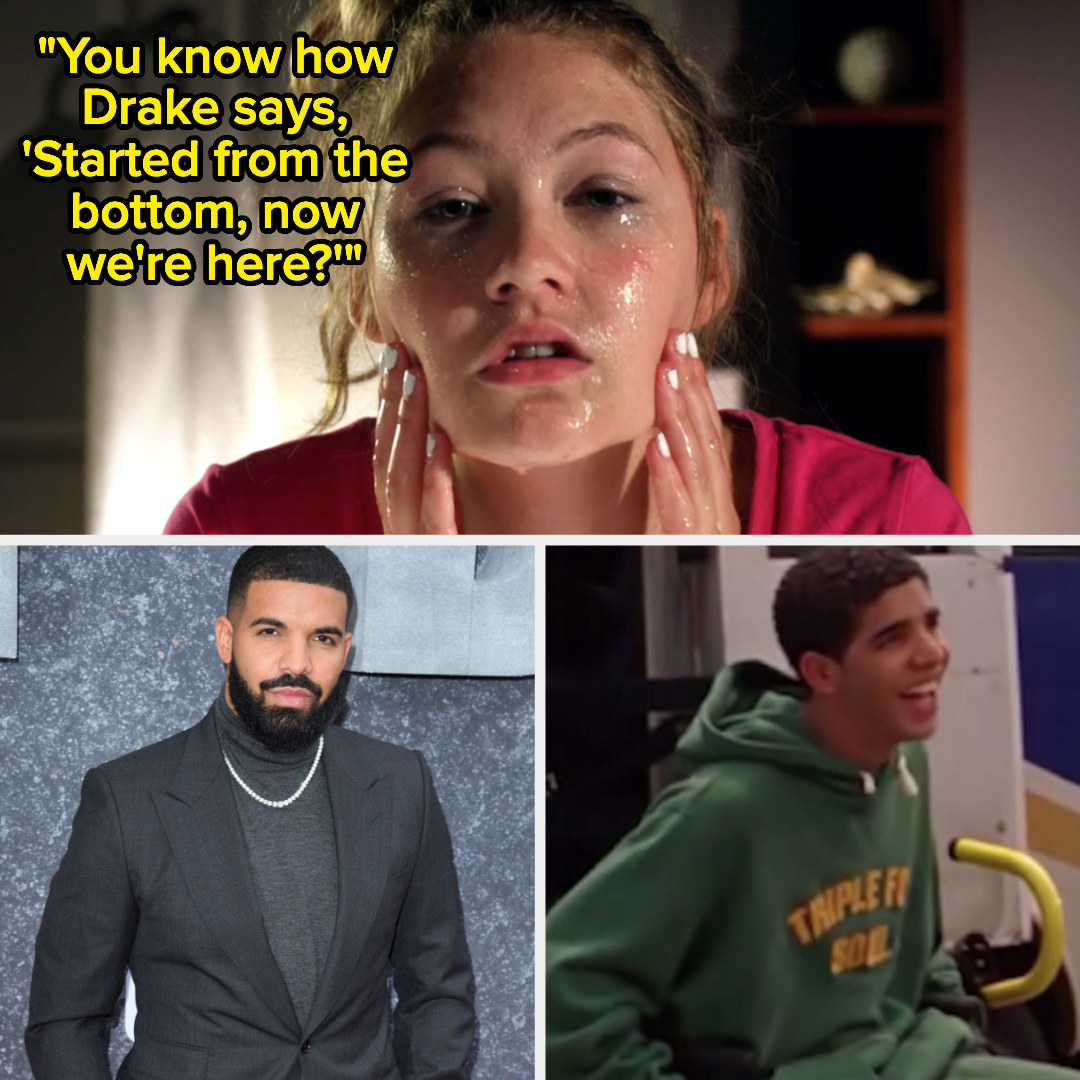 WHEW. I guess everything really is just one big multiverse, huh?