1.
First, when they found out Pam was pregnant and this was their reaction...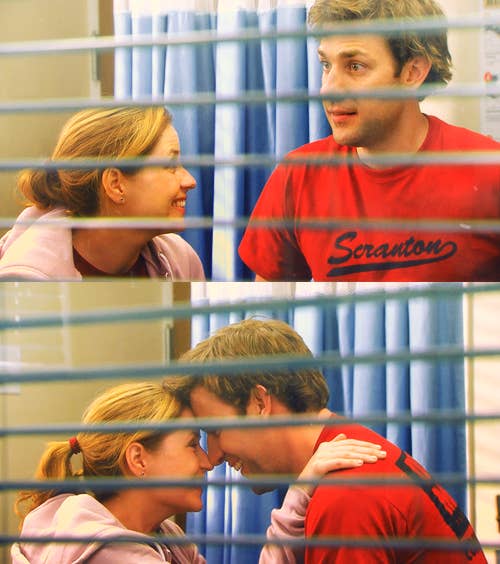 2.
...and the face Jim made for the camera was even better: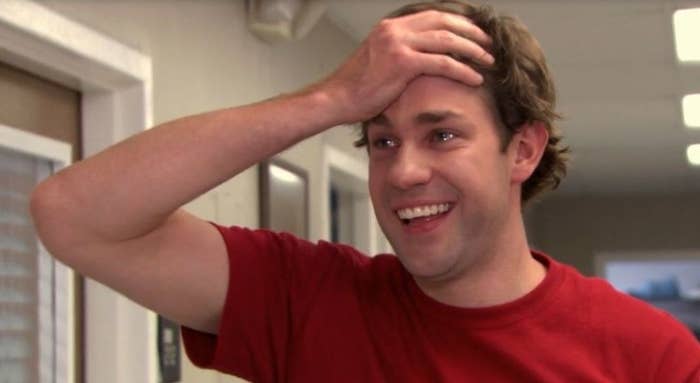 3.
When they learned a hard truth: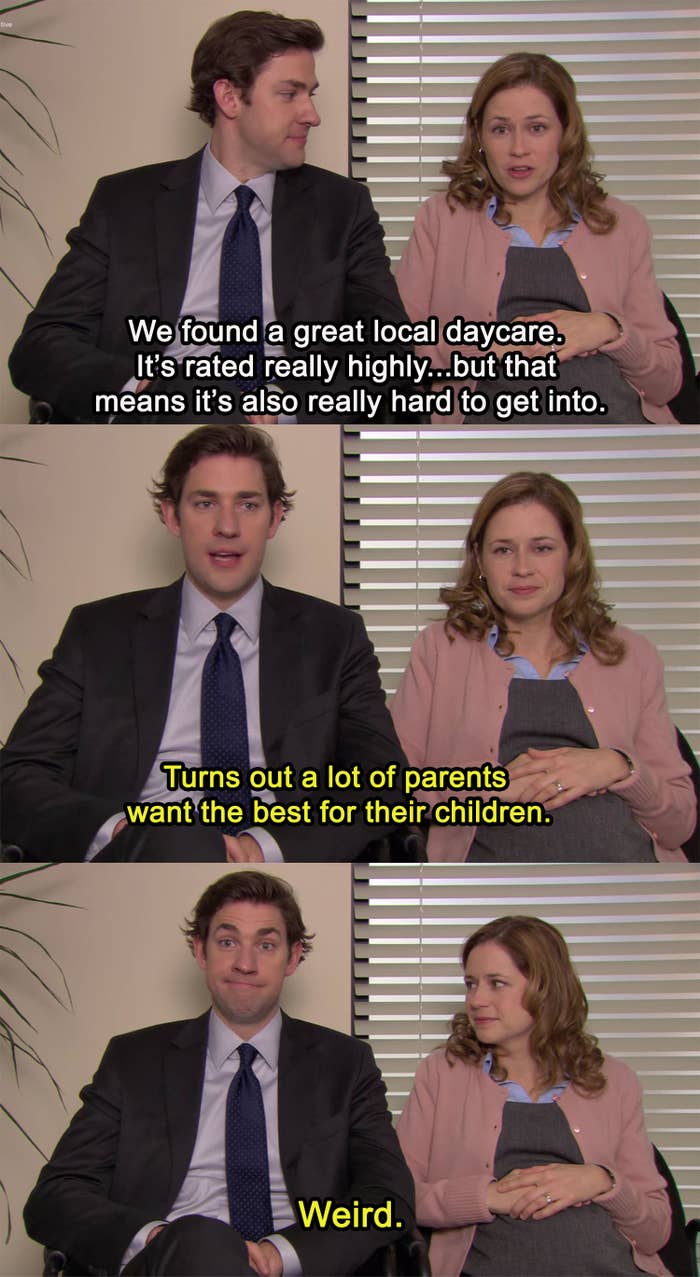 4.
When Pam told Jim she'd already found out the sex of the baby because she couldn't wait, and this was his reaction: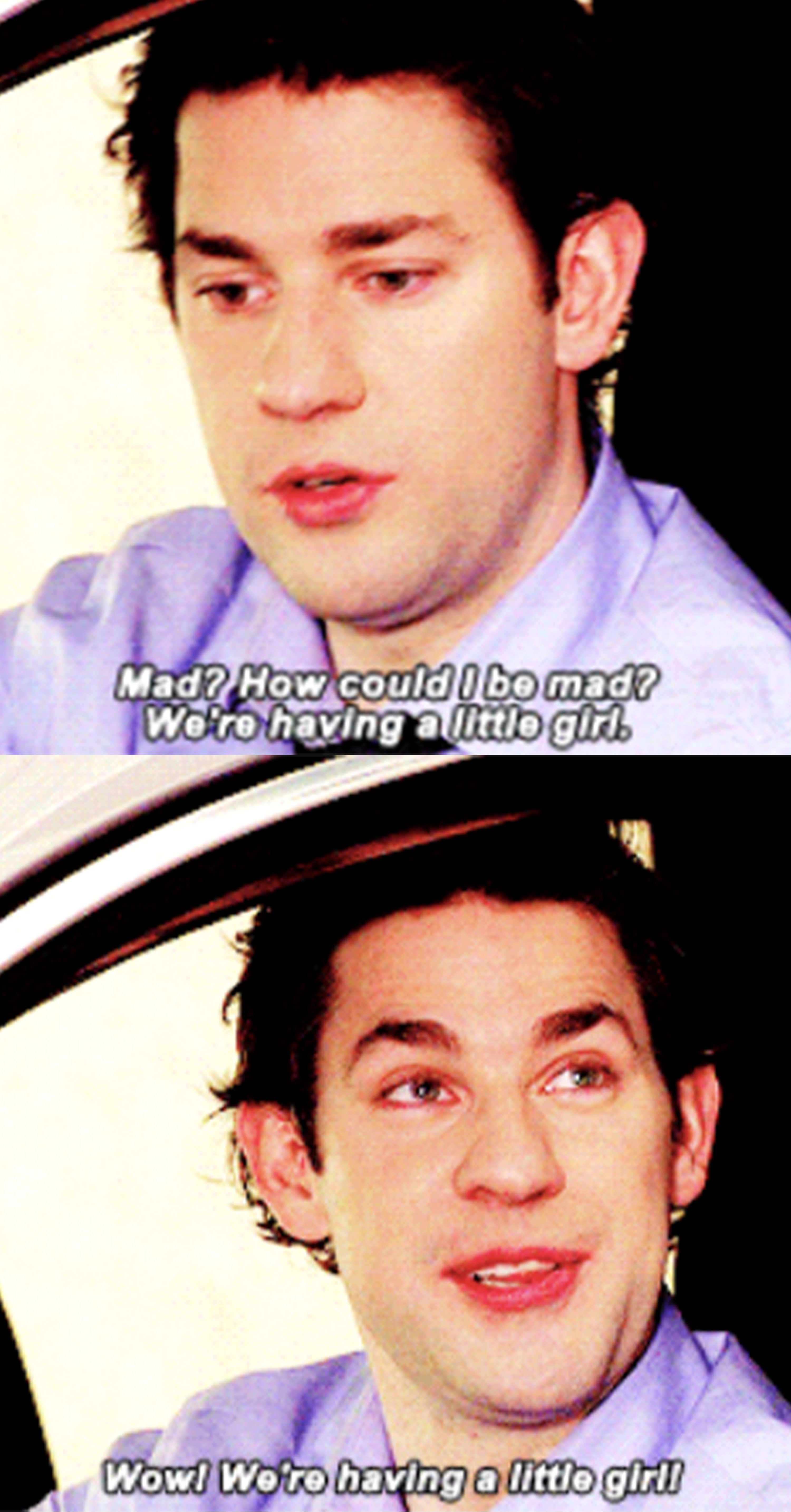 5.
When Jim was a diapering master: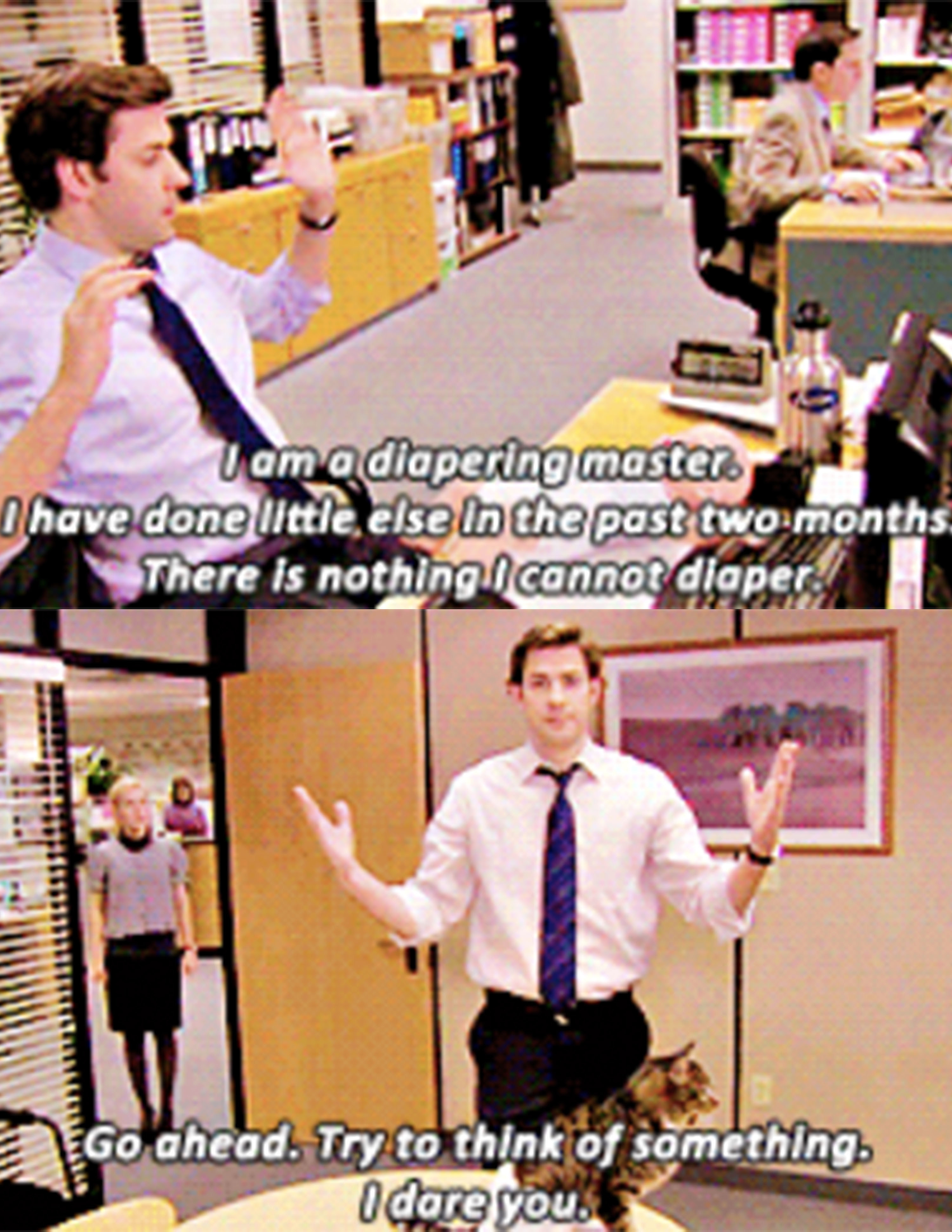 6.
When their daughter, Cece, was born and they were suddenly grown-ups:
7.
When Pam just wanted to make sure their newborn had a healthy social life: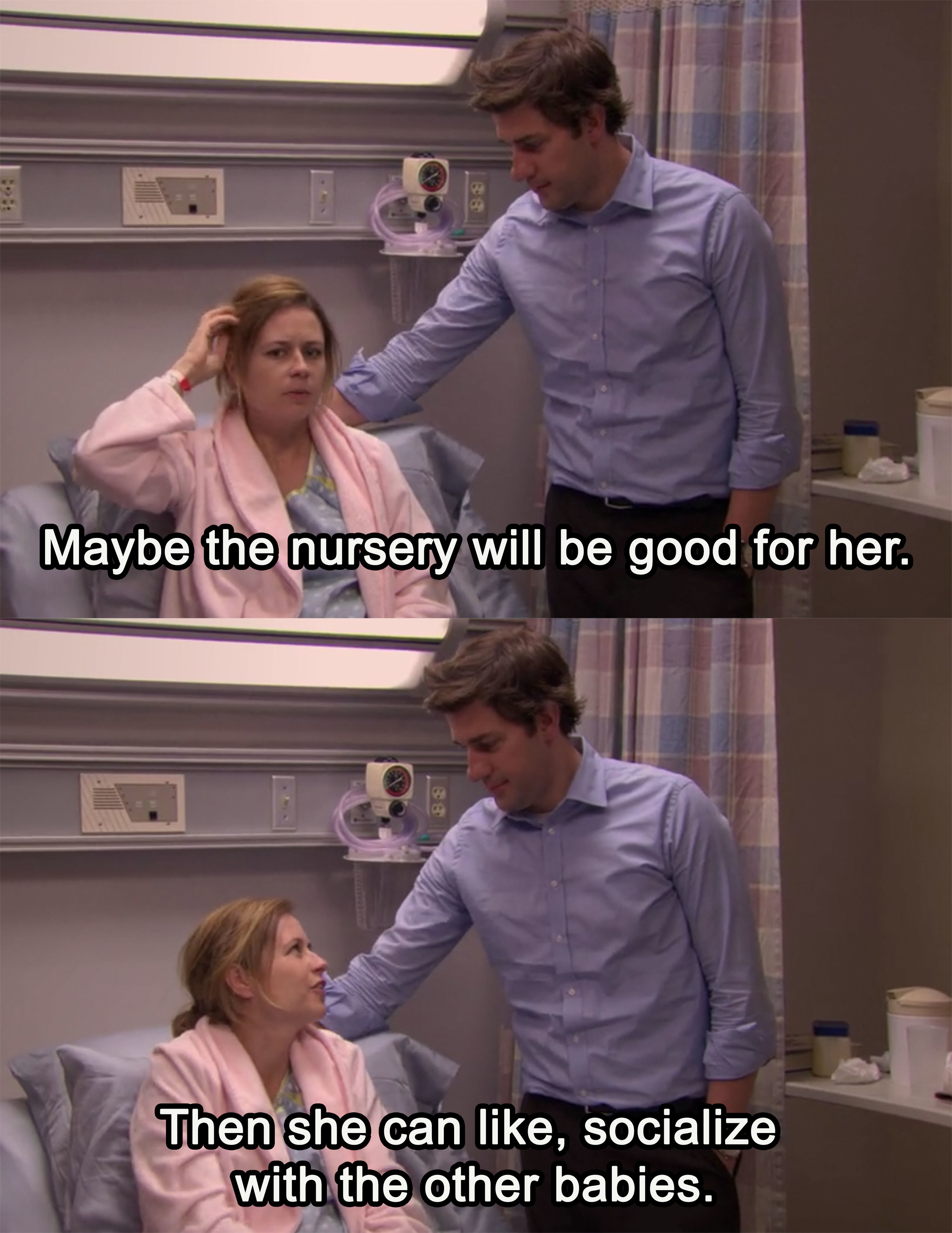 8.
When Jim had some not-so-helpful advice about breastfeeding:
9.
When Pam was so tired that she accidentally grabbed the wrong baby in the middle of the night: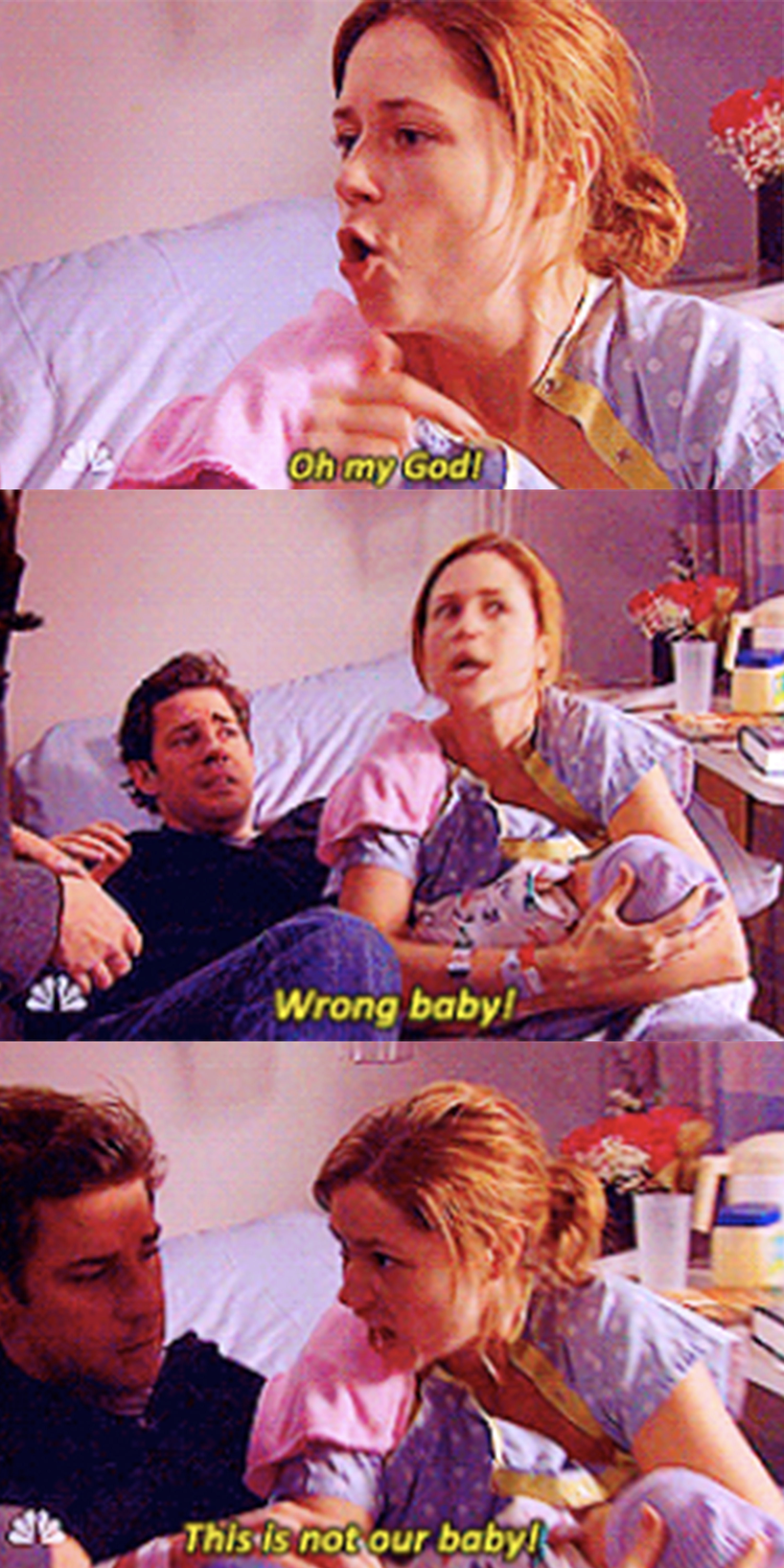 10.
When Pam had some choice words for Jim: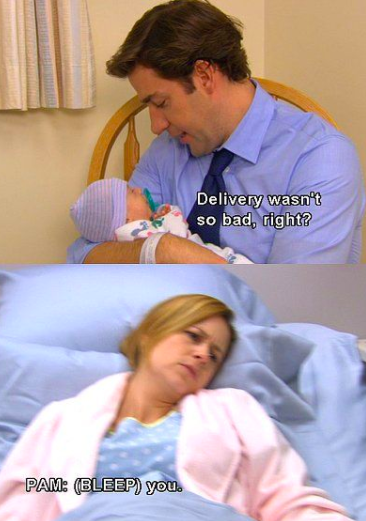 11.
When they dressed Cece up for her first St. Patrick's Day: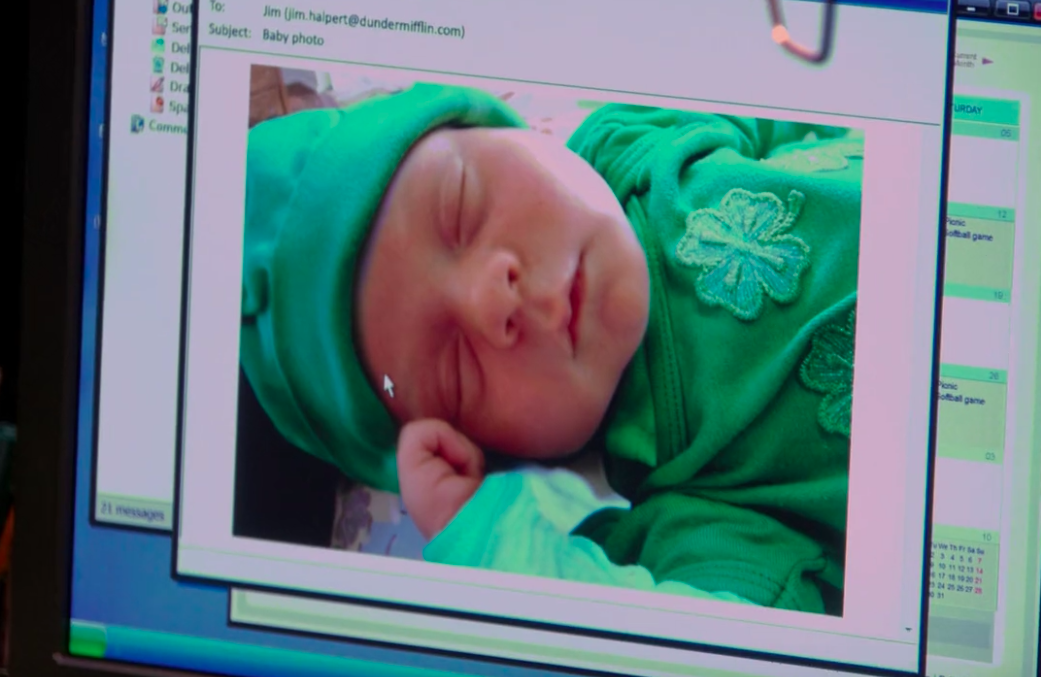 12.
When Jim and Cece dressed up as Popeye and Swee'Pea for Halloween:
13.
When Pam spoke this into existence:
14.
When Cece ruined her baptism dress, so Jim had to improvise with an Arcade Fire T-shirt: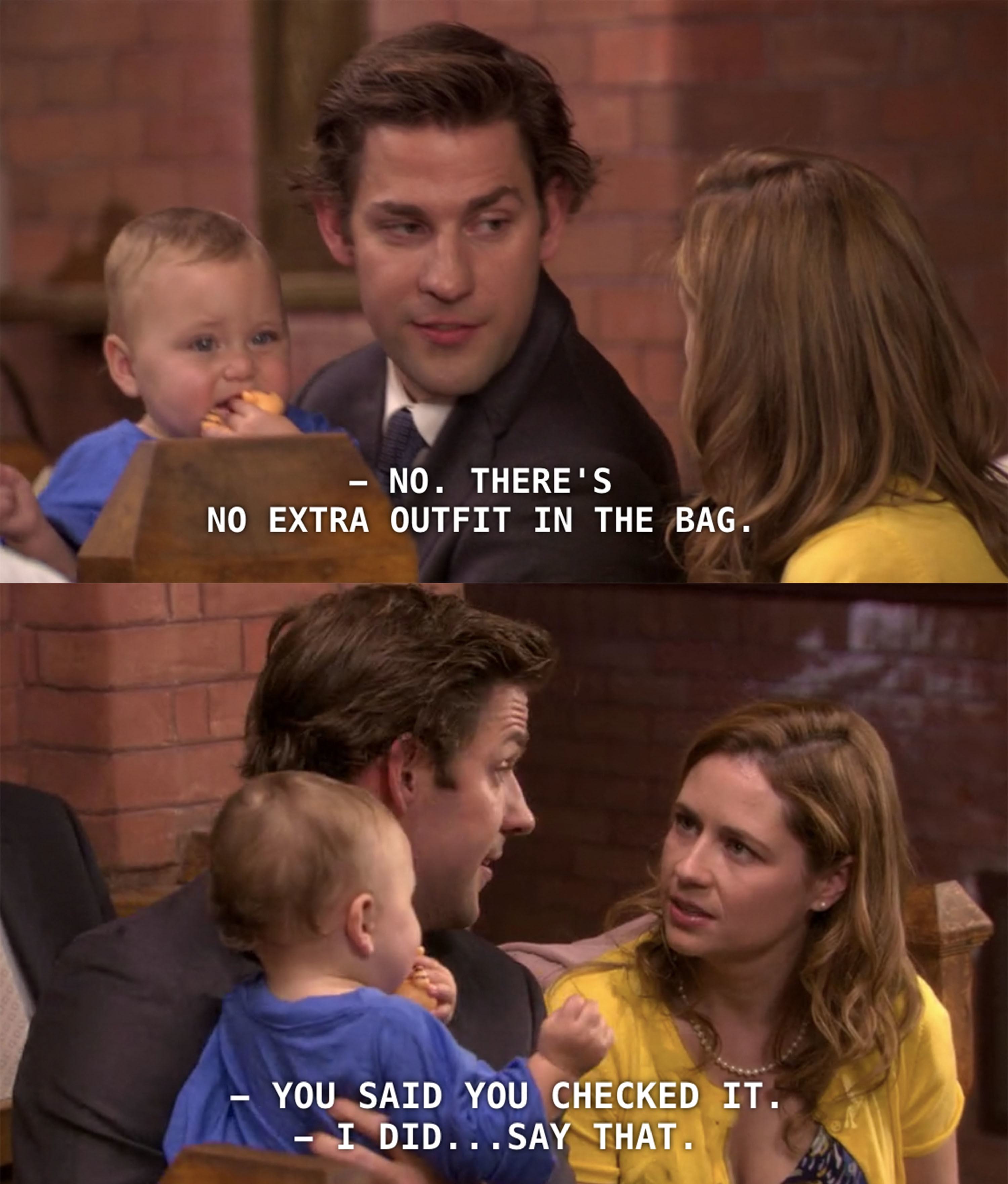 15.
When they wouldn't rest until their new boss agreed that Cece was the cutest:
16.
When they were expecting their second baby and Pam made her own dad joke: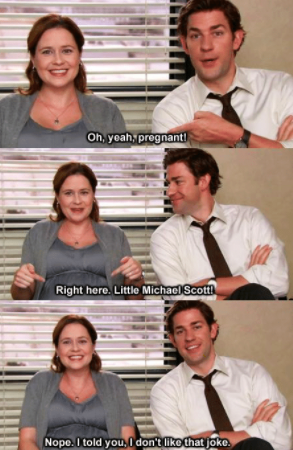 17.
And finally, when they brought the kids to the office: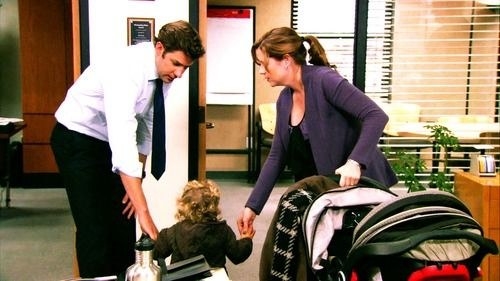 Forever the cutest parents!