I played the game early and got a chance to let my own Sim explore Batuu. Here's an overview of the pack and my thoughts:
Let me just say right up front: I'm not a Star Wars expert in any way. I mean, I've seen the movies, but I'm not deeply engrossed in the fandom. So tbh, navigating this game was a challenge for me.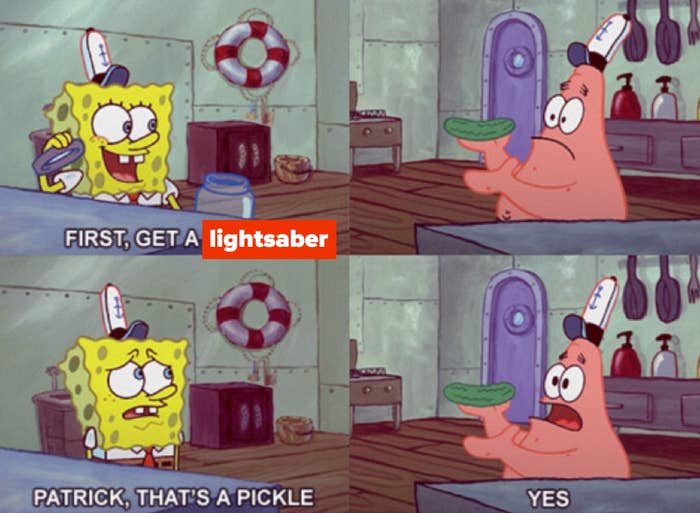 One thing I'll say right off the bat, the gameplay itself is gorgeous. Like, I'd be very down to quarantine here.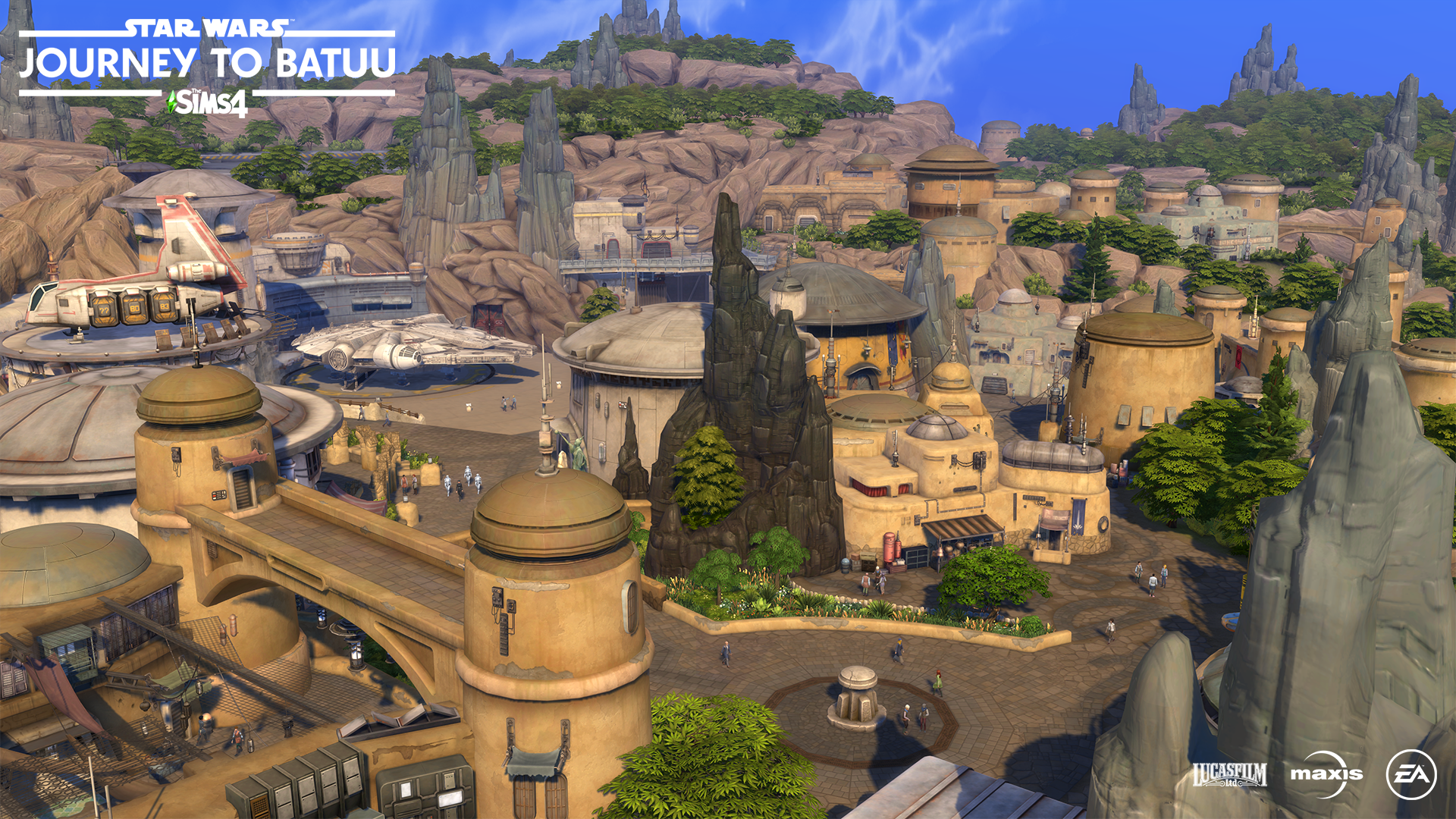 Batuu is a vacation world, meaning you have to travel there via phone call. There's three main areas of Batuu: Black Spire Outpost, First Order District, and Resistance Encampment. Black Spire Outpost is the main hub where you can get food, drinks, and equipment, so let's start there.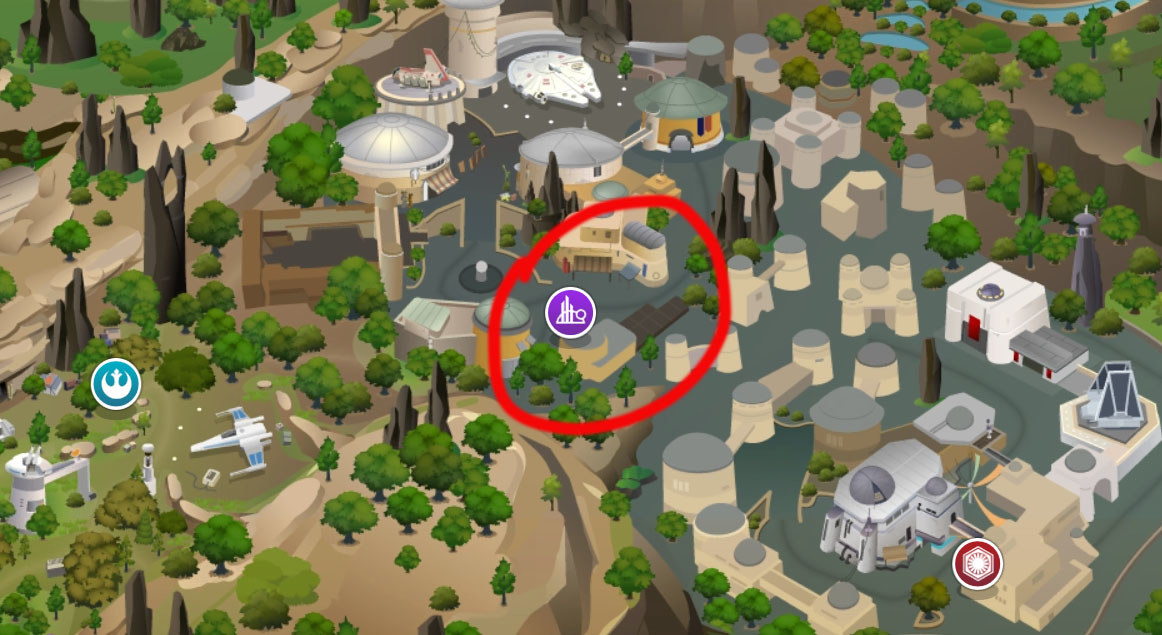 Before I get started on any missions or decide which side I want my character to join, I'm going to do some exploring. Let's check out this restaurant!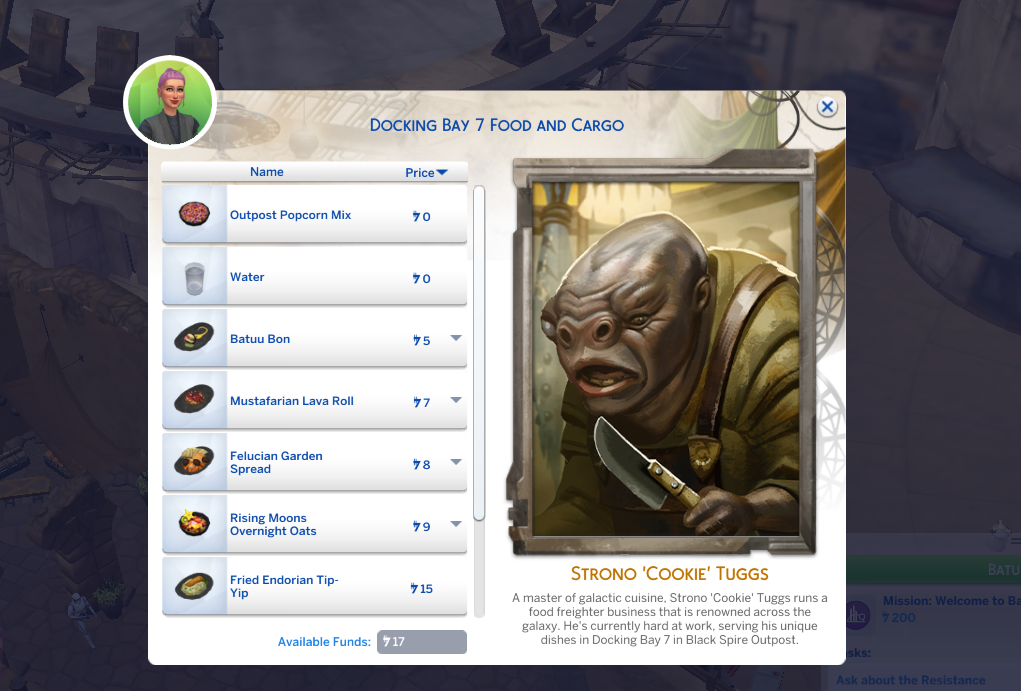 I've gotta be honest, I feel a little out of place at this bar.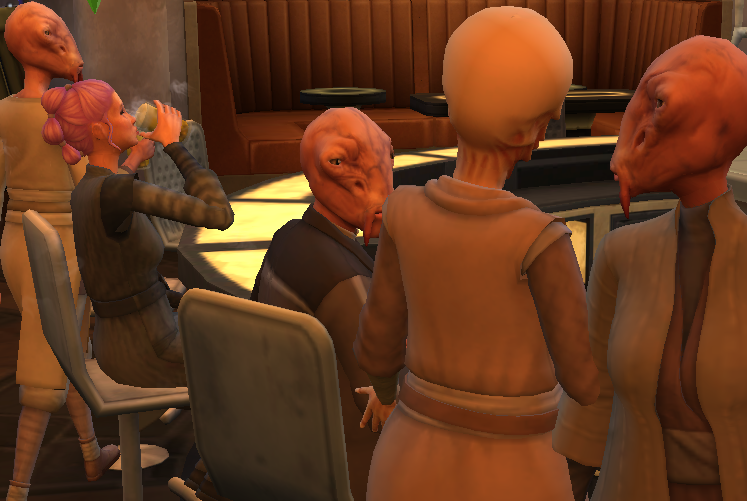 Okay, I'm going to try starting a mission now. Uhhh, I guess I'm joining the First Order. Apparently my first task is to spread propaganda.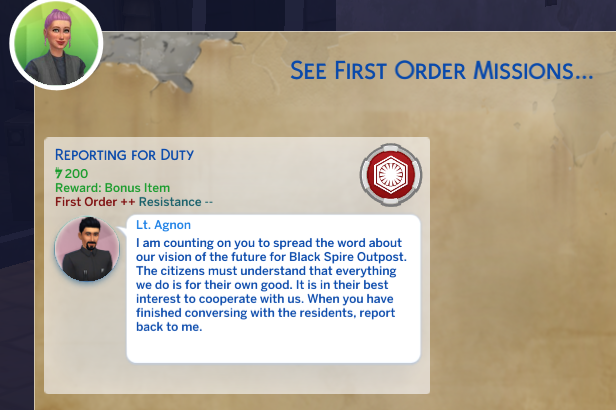 This task is um, not going so well for me so far.

I'm getting kind of bored doing the mission, so I think I'm gonna go explore for a while. There's some pretty cool stuff to check out, like the Droid Depot and Savi's Workshop.
I also traveled to the Resistance Encampment. It's really pretty, but there's honestly not...a whole lot to do there. I've been spending most of my time at either the Black Spire Outpost or the First Order District.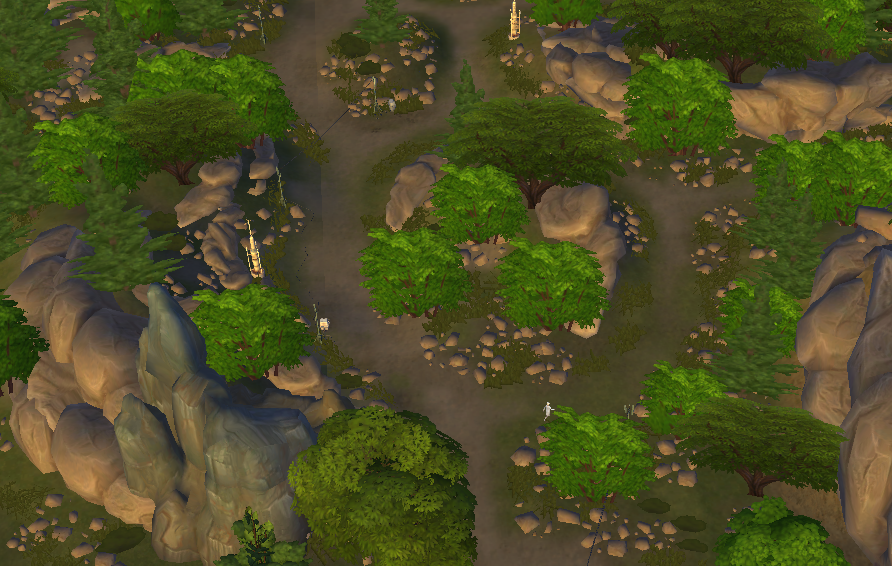 So, after playing for a few hours, I think I've come to a verdict. As your unofficial Sims expert™️, here's what I think the game does well and here's what I'm not super jazzed about:
Good: The graphics and architecture are *chef's kiss*.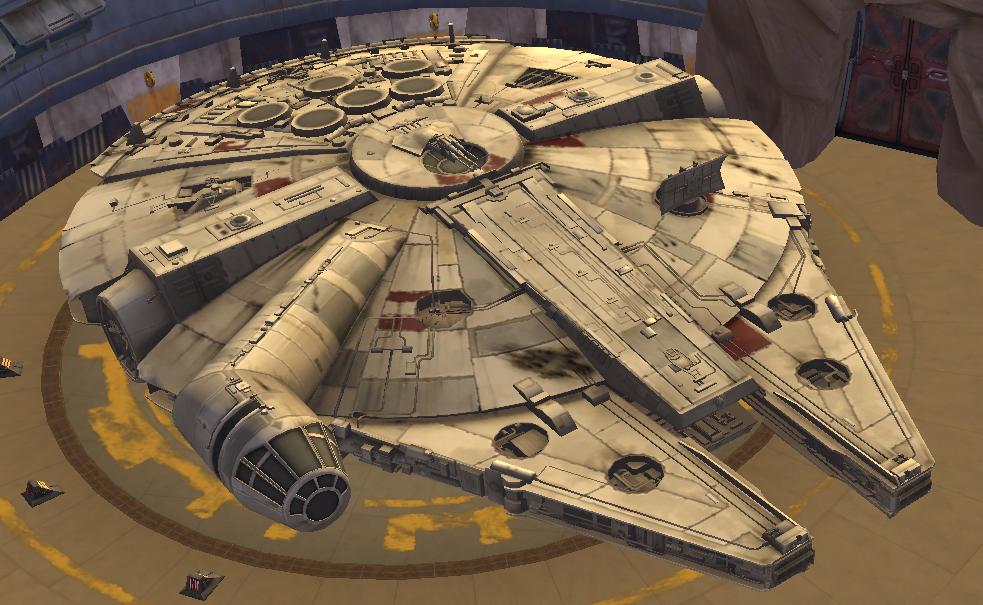 Meh: It can be confusing to navigate, especially if you're not already a huge Star Wars fan.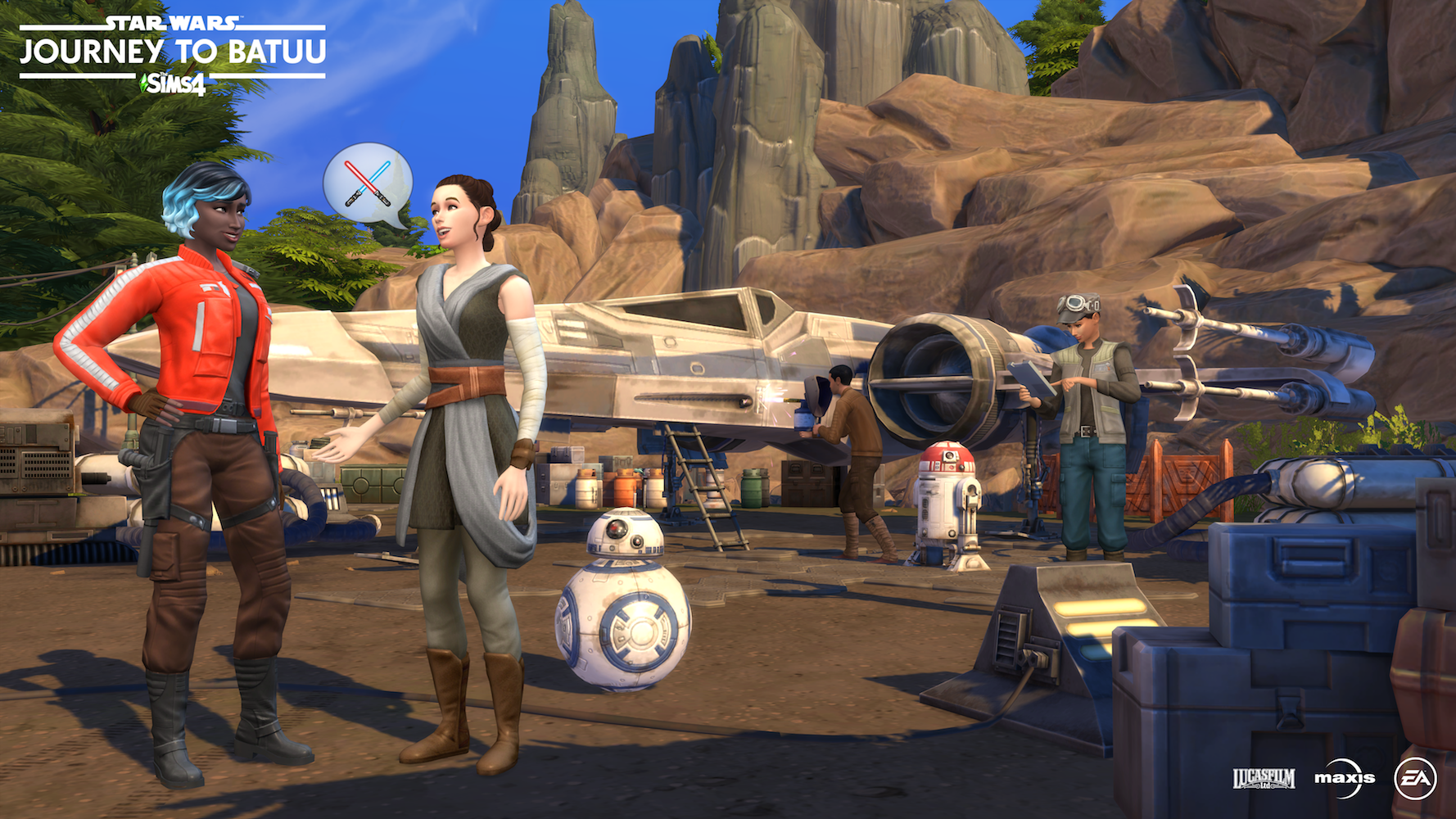 Good: The characters are fun to interact with and there's not too many rabbit holes.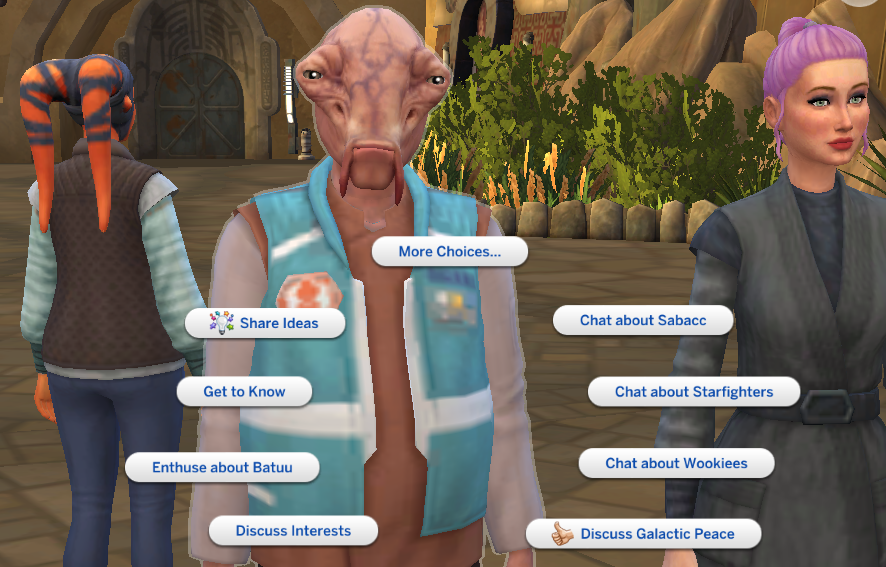 Meh: There's not very many new features outside of Batuu.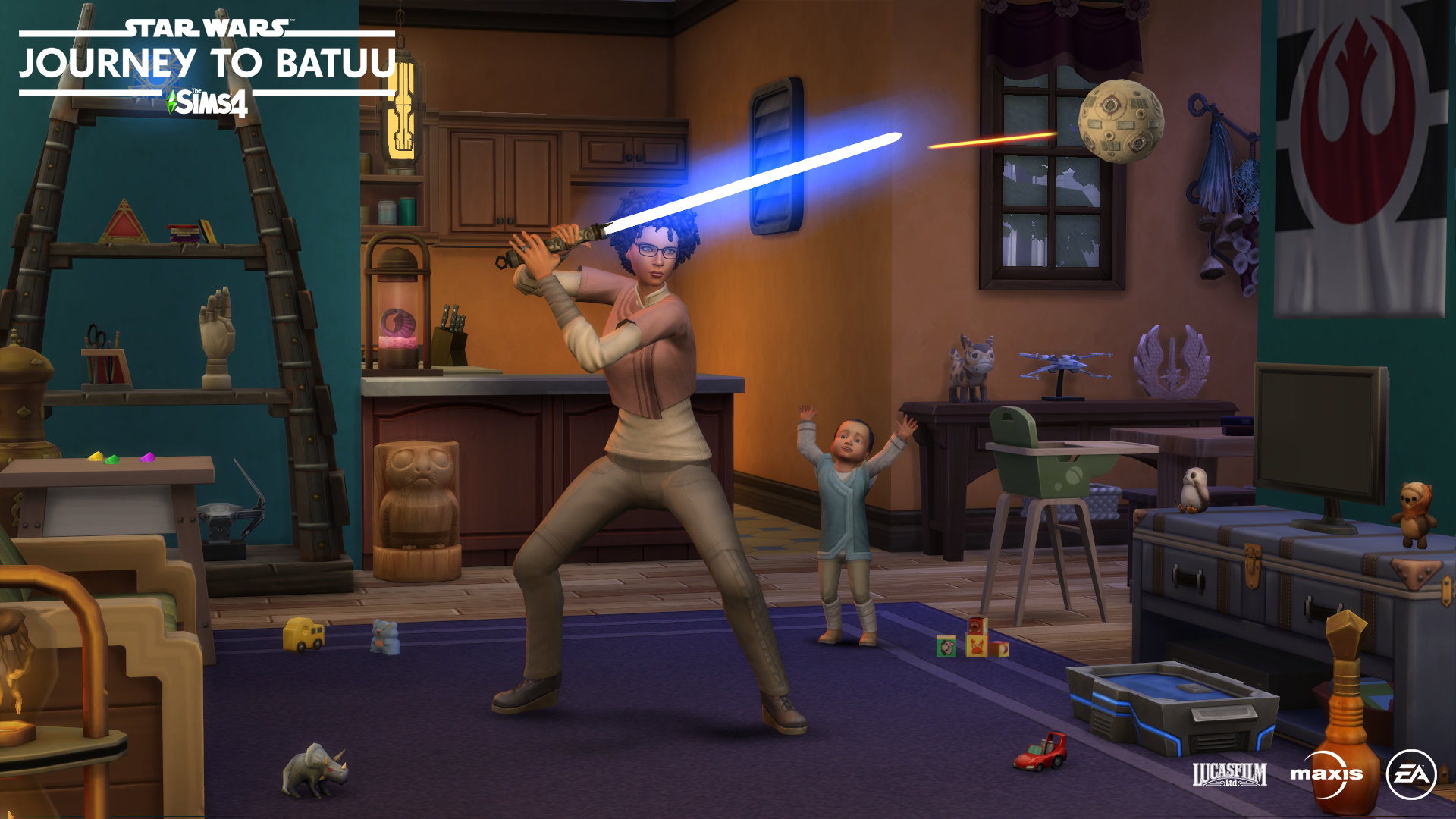 My overall take: The pack is a fun concept, but it doesn't really feel like The Sims. If you're into Star Wars or just looking to try something totally different, you'll probably enjoy Journey to Batuu. If you're like me and enjoy playing Sims for the families and stories, it might not be your cup of tea.