There are tons of great scary flicks out there, but the Scream movies are quite possibly my favorite horror franchise of all time. Nothing tops Ghostface!
So, I'm super stoked that a fifth Scream movie — titled Scream — is coming to theaters in January 2022. The new film takes place 25 years after the events of the original and follows a new Ghostface killer tormenting another group of teens. Several members of the original cast — including Neve Campbell (Sidney), David Arquette (Dewey), and Courteney Cox (Gale) — are also reprising their roles. EEEK!
I don't know about you, but I really don't want to wait until January to scream about Scream (heh heh). Luckily, Paramount and Spyglass Media Group shared an exclusive featurette with BuzzFeed that includes tons of juicy details. 👀 Check it out below!
Paramount Pictures / Spyglass Media Group
Pretty twisted, right?! Alright, let's unpack this, baby: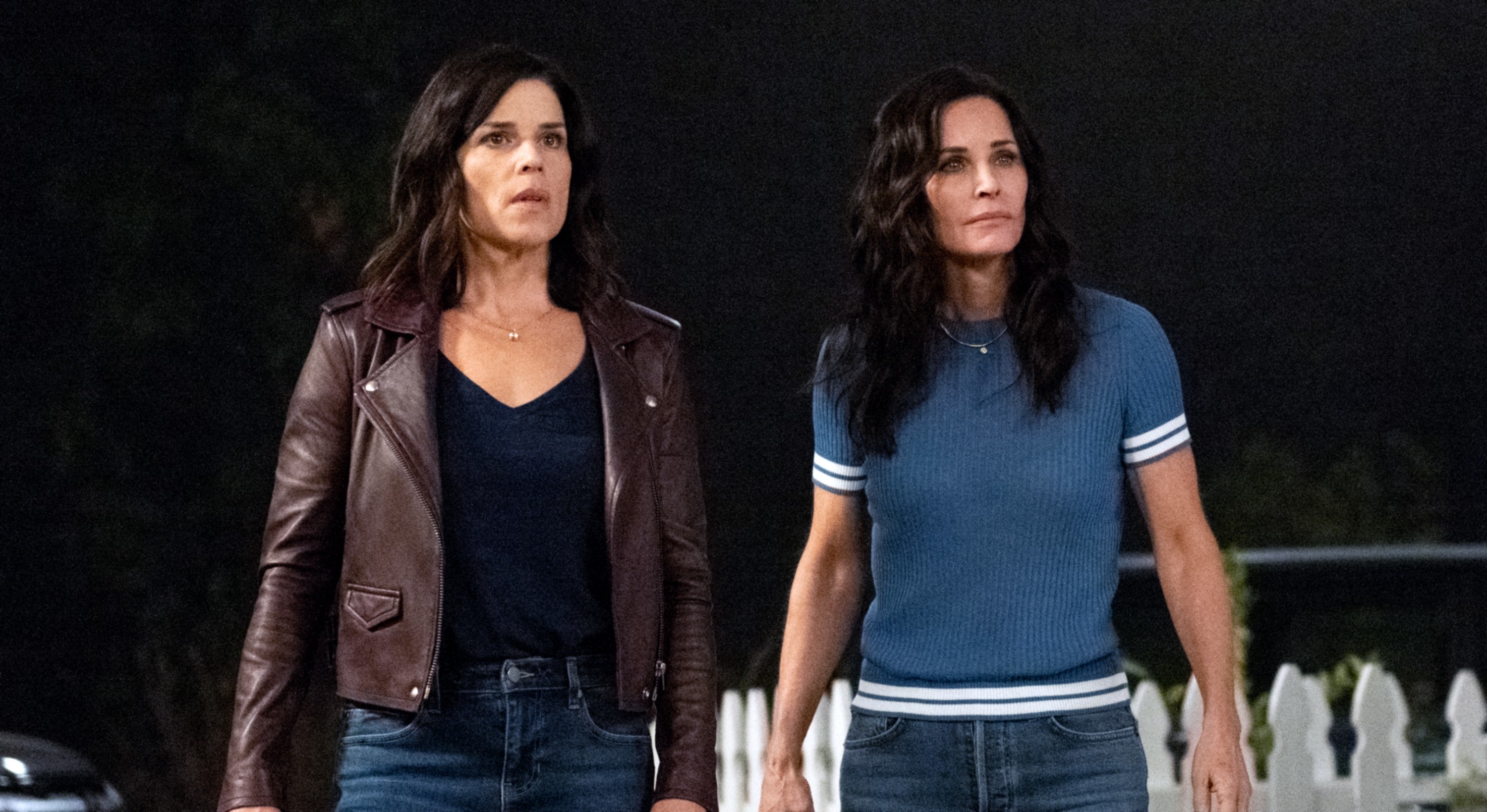 We begin our journey with a bone-chillingly familiar scene of a teenage girl being tortured by a mysterious phone caller. To make matters worse, this Ghostface knows how to use modern technology, like a cellphone app that unlocks the doors. UGH.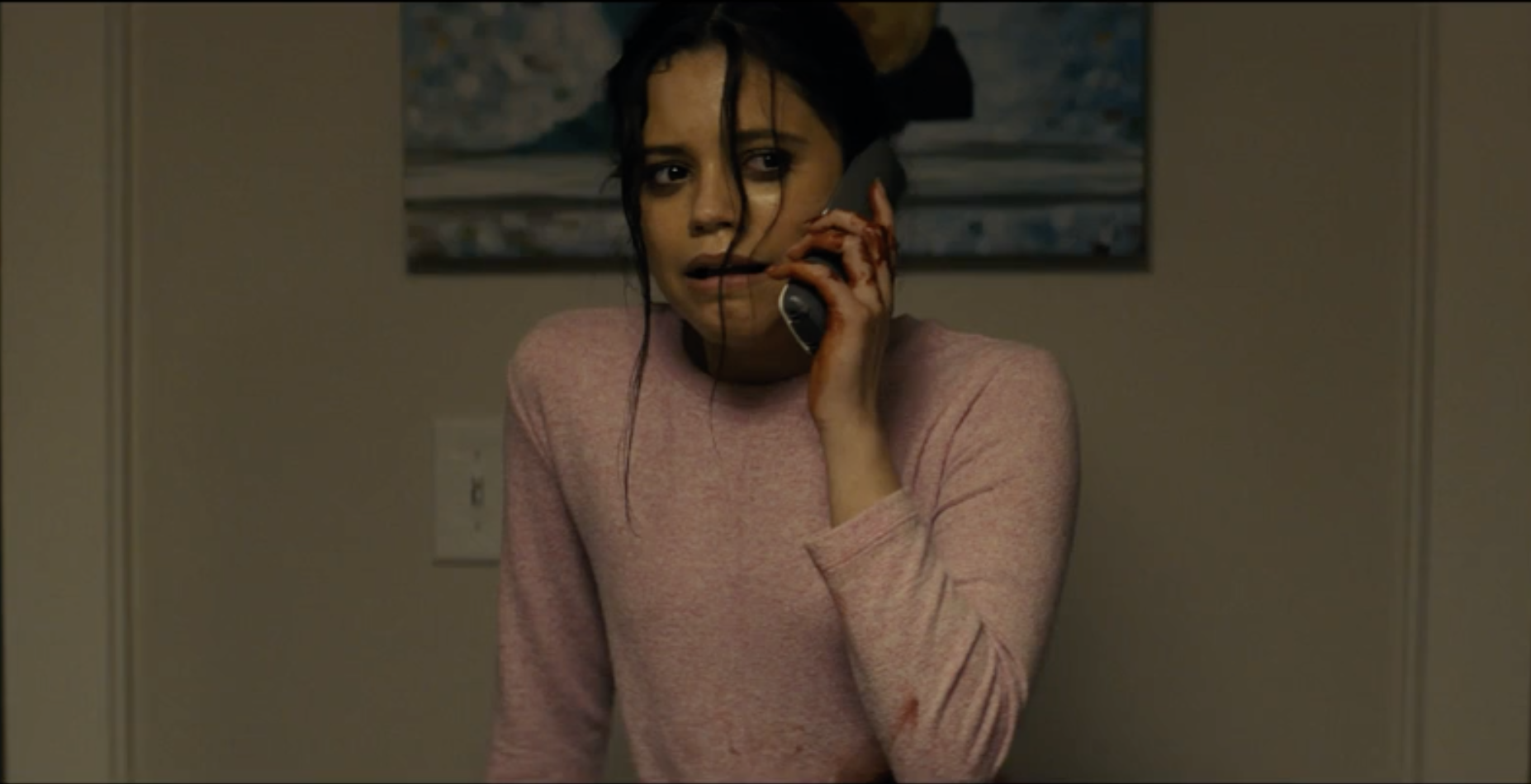 "Ghostface is back," Courteney Cox tells us. "And it's scary as ever."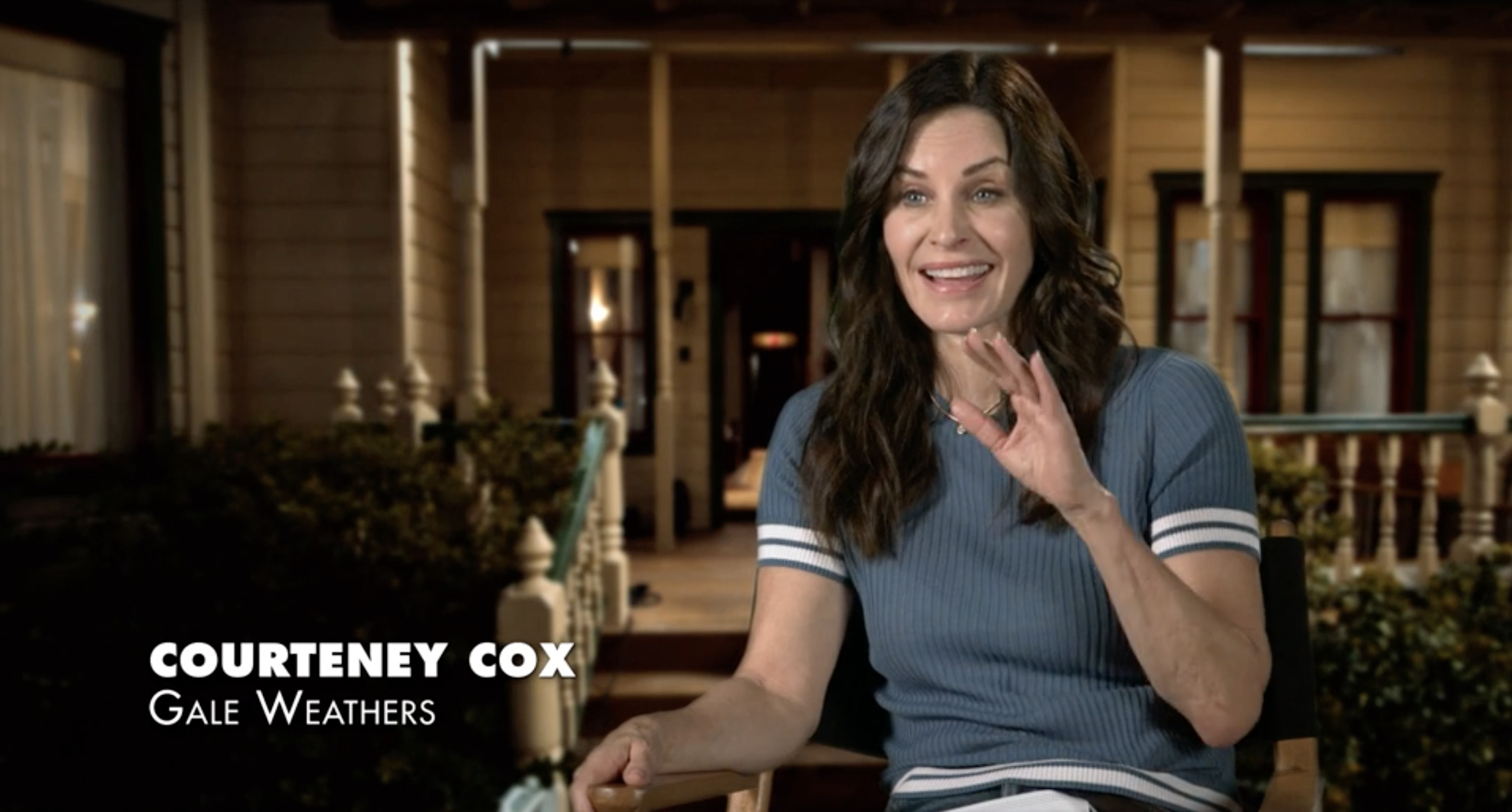 "Now's the time to make a new Scream," executive producer Kevin Williamson (and the original Scream screenwriter) explains. "We had this special story to tell that connects the legacy cast members with the new cast into the world of Woodsboro."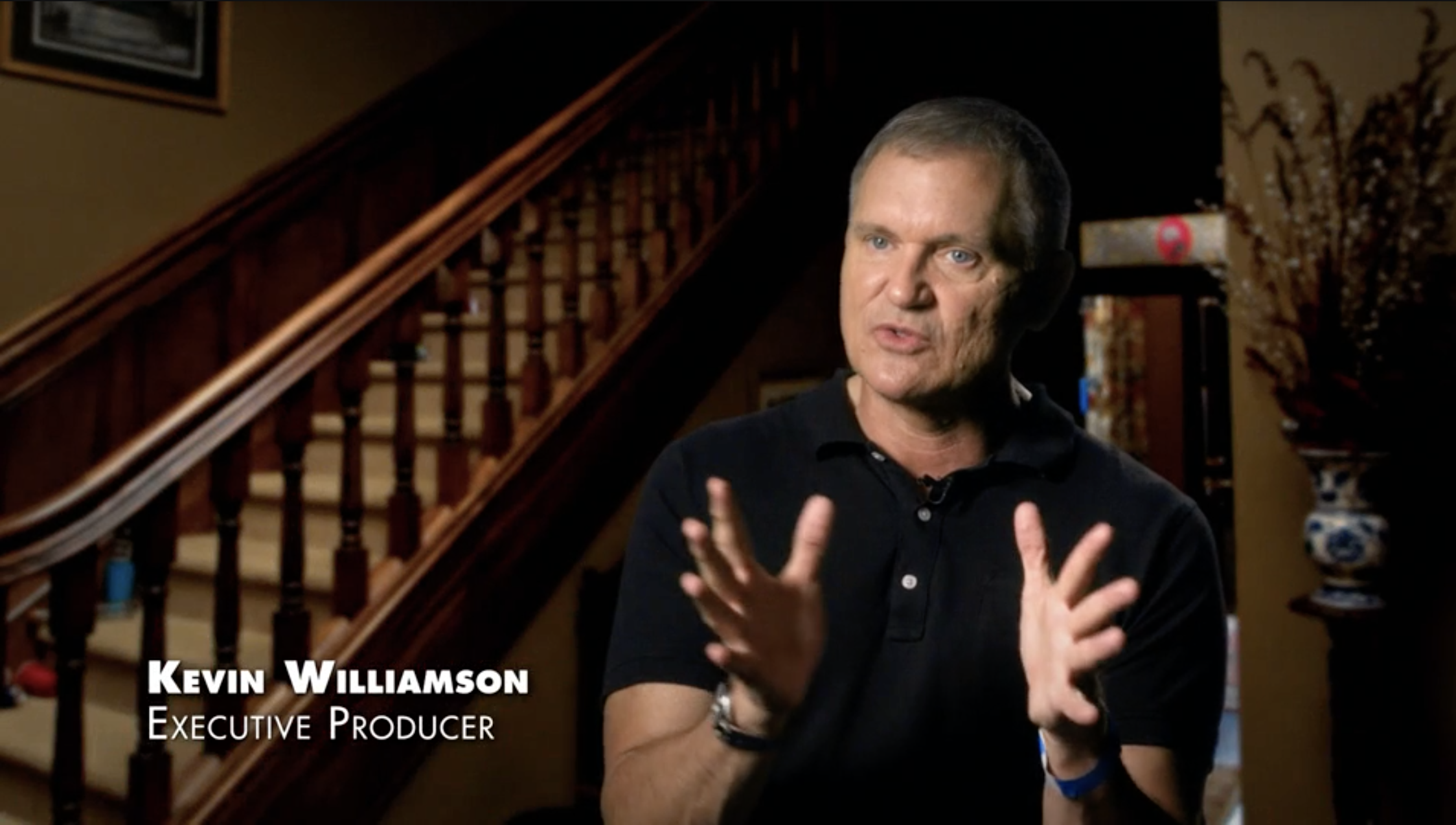 Melissa Barrera, who plays new protagonist Sam Carpenter, gives us a deep dive into her character. "My character, Sam, becomes the target of the Ghostface killer [and] she seeks Dewey for help," she explains. But Sam also has a secret...and it's not so little now that Ghostface is involved.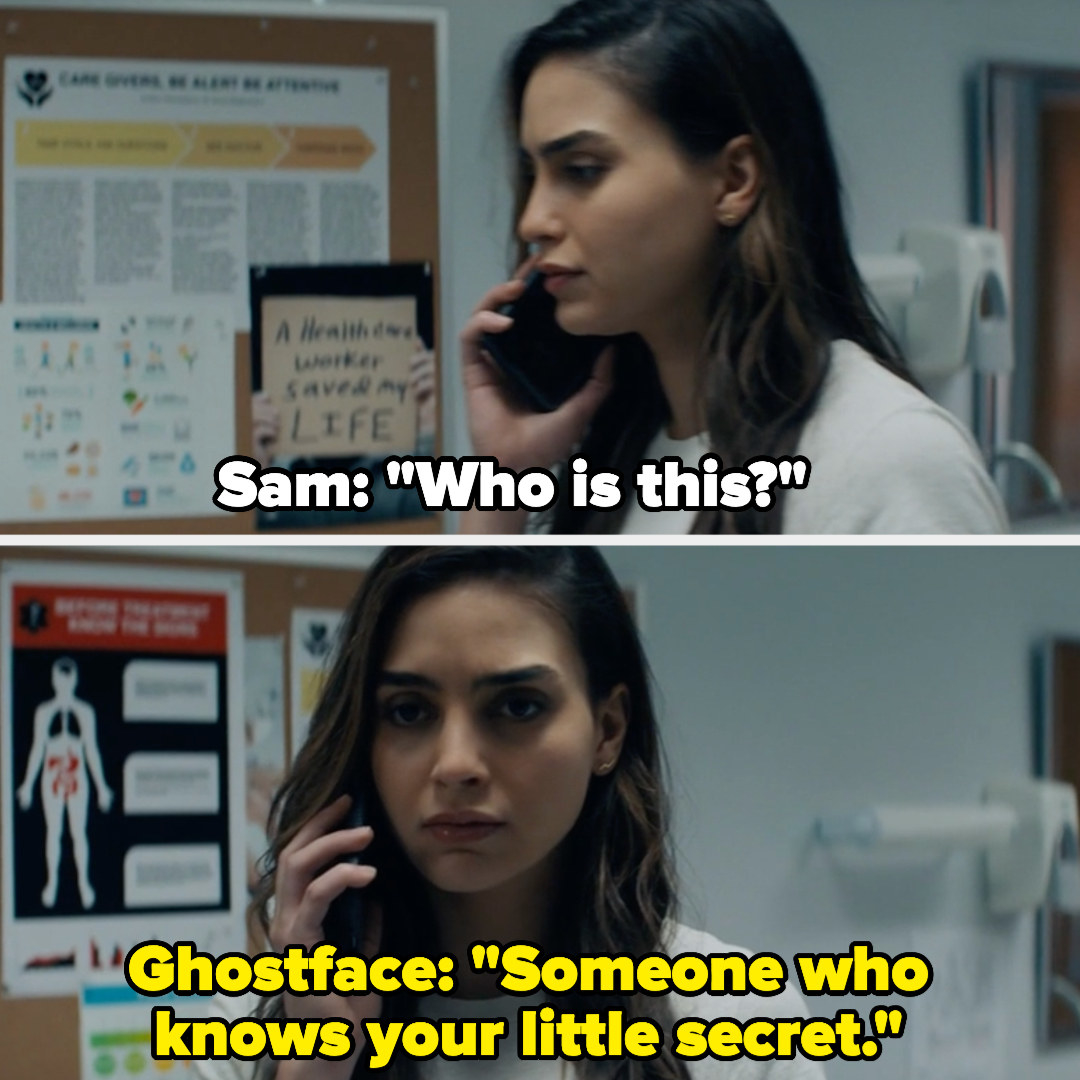 David Arquette says his character, Dewey, "really wants to help, because he's got a huge heart." We then see Dewey call Sidney, our OG lead, to tell her that Ghostface is back.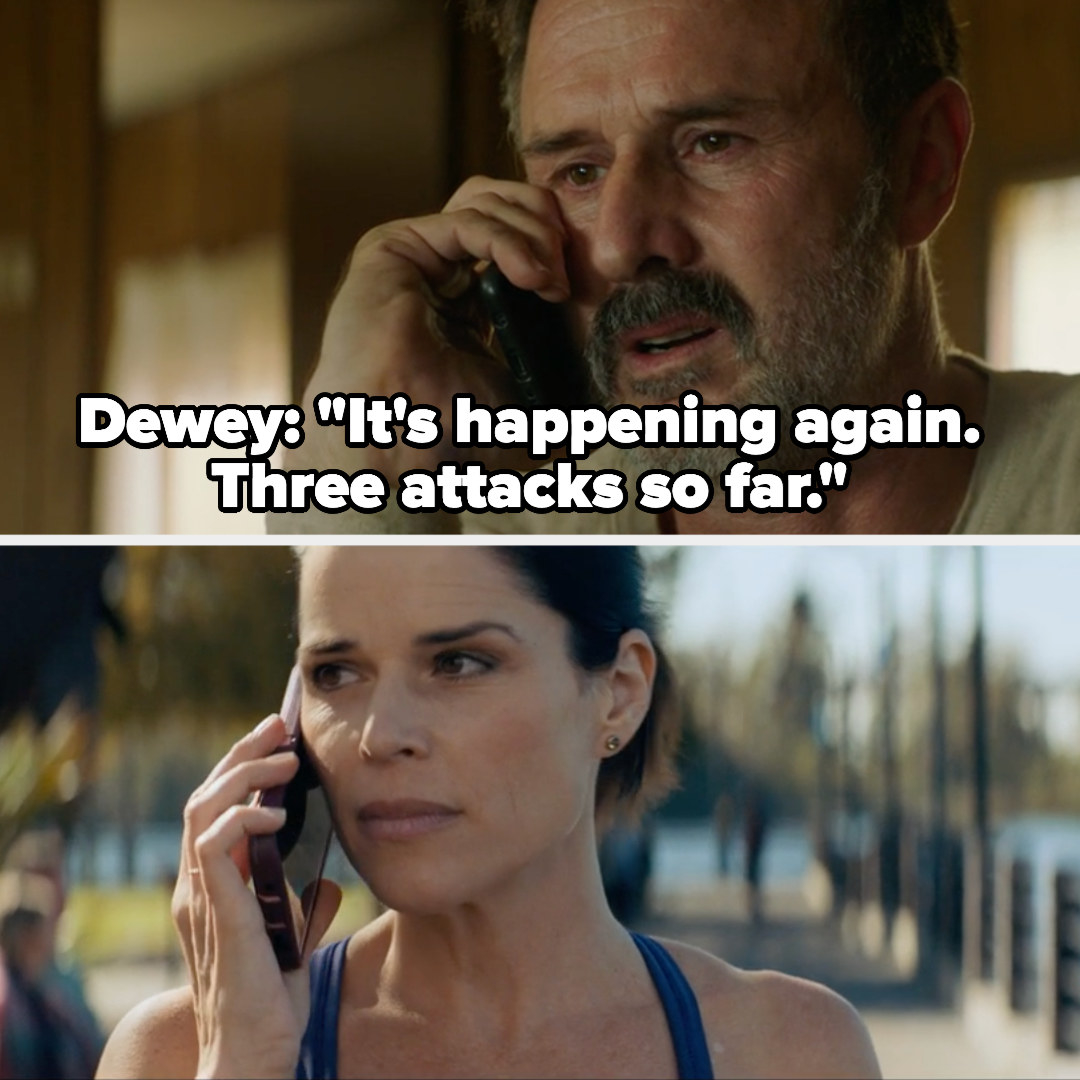 The new cast is just as excited to be a part of the Scream franchise. Dylan Minnette, who plays Wes, says, "It's just the perfect mix between new energy and also keeping what made it so special in the first place."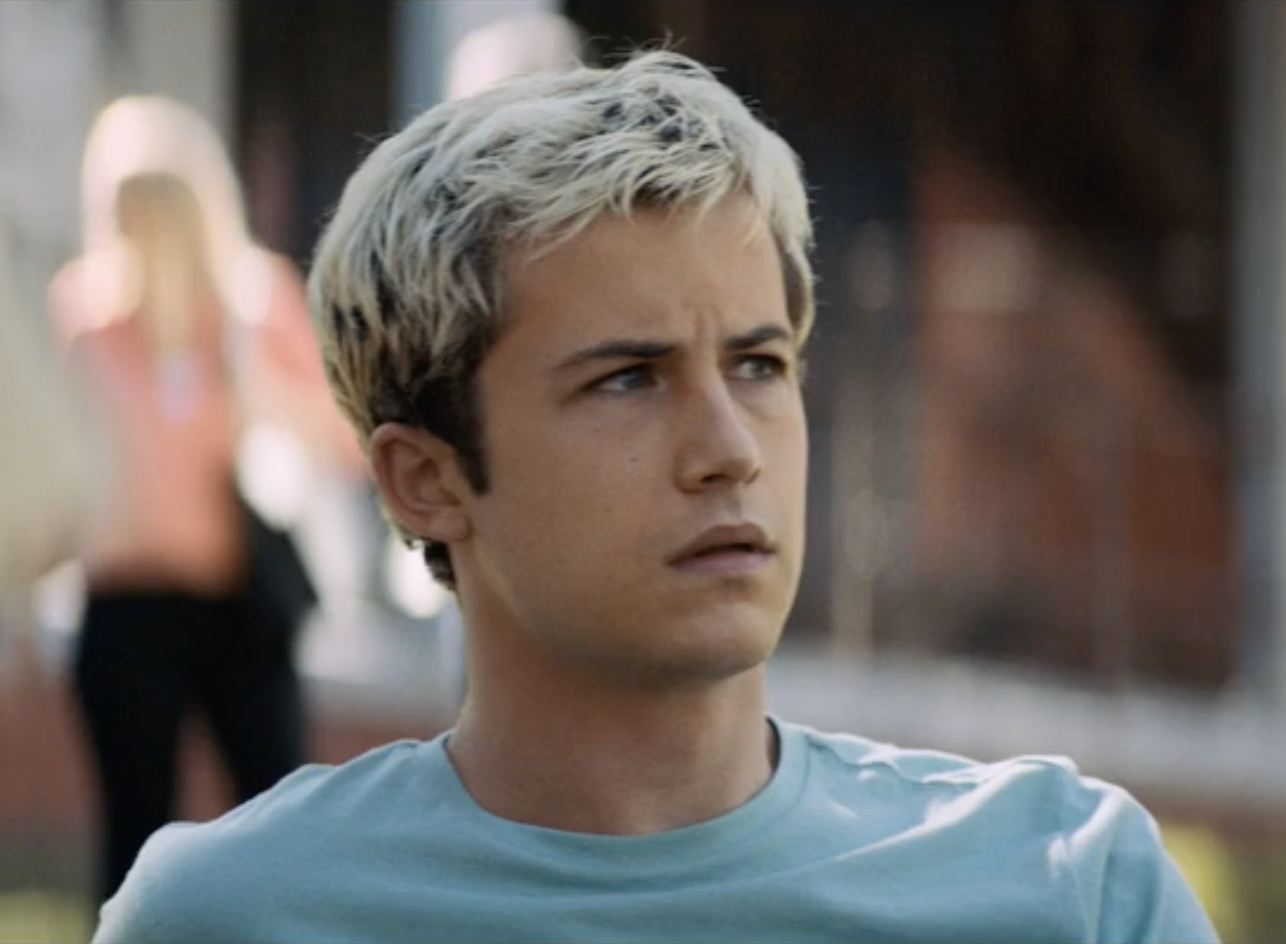 It certainly seems like we can expect some new tricks to keep us on our toes. "I don't think it's exactly what people are expecting," says Jack Quaid, who plays Richie. Cox agrees, adding that there are things that happen that are "shocking."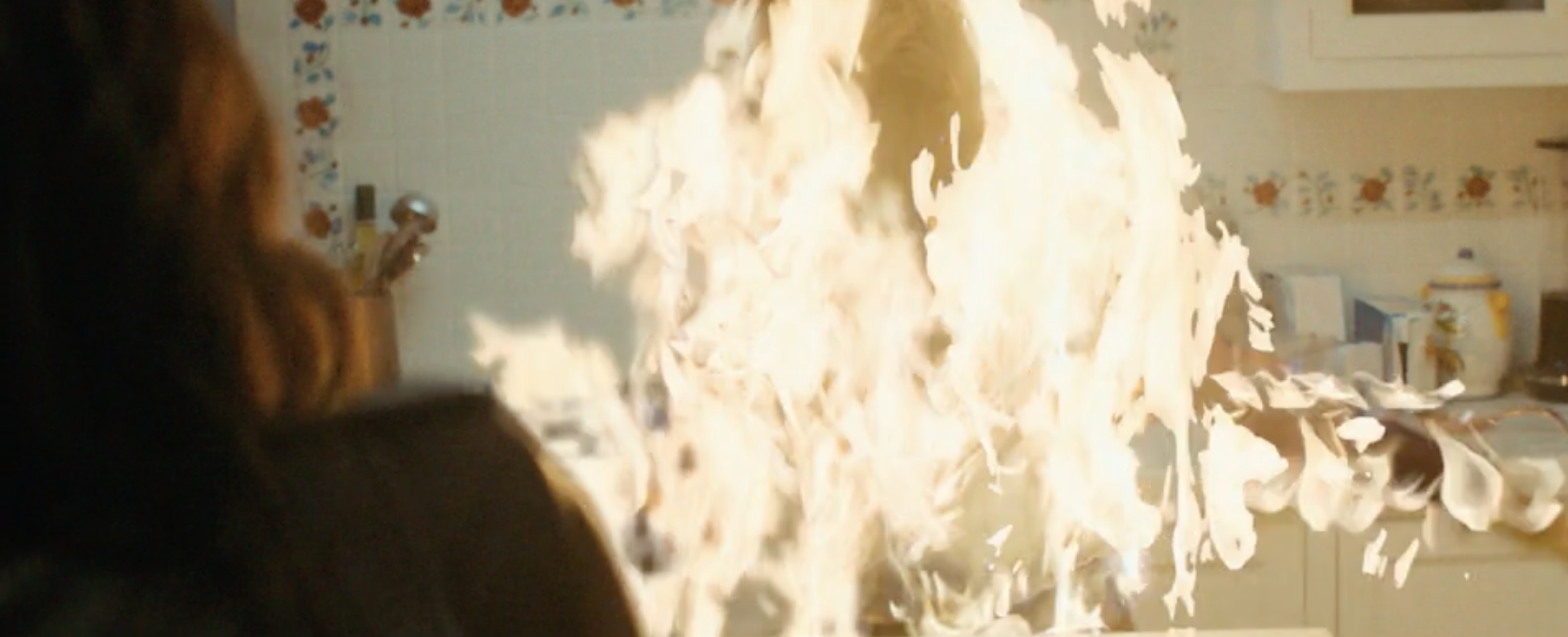 However, Sidney is definitely still on her A-game.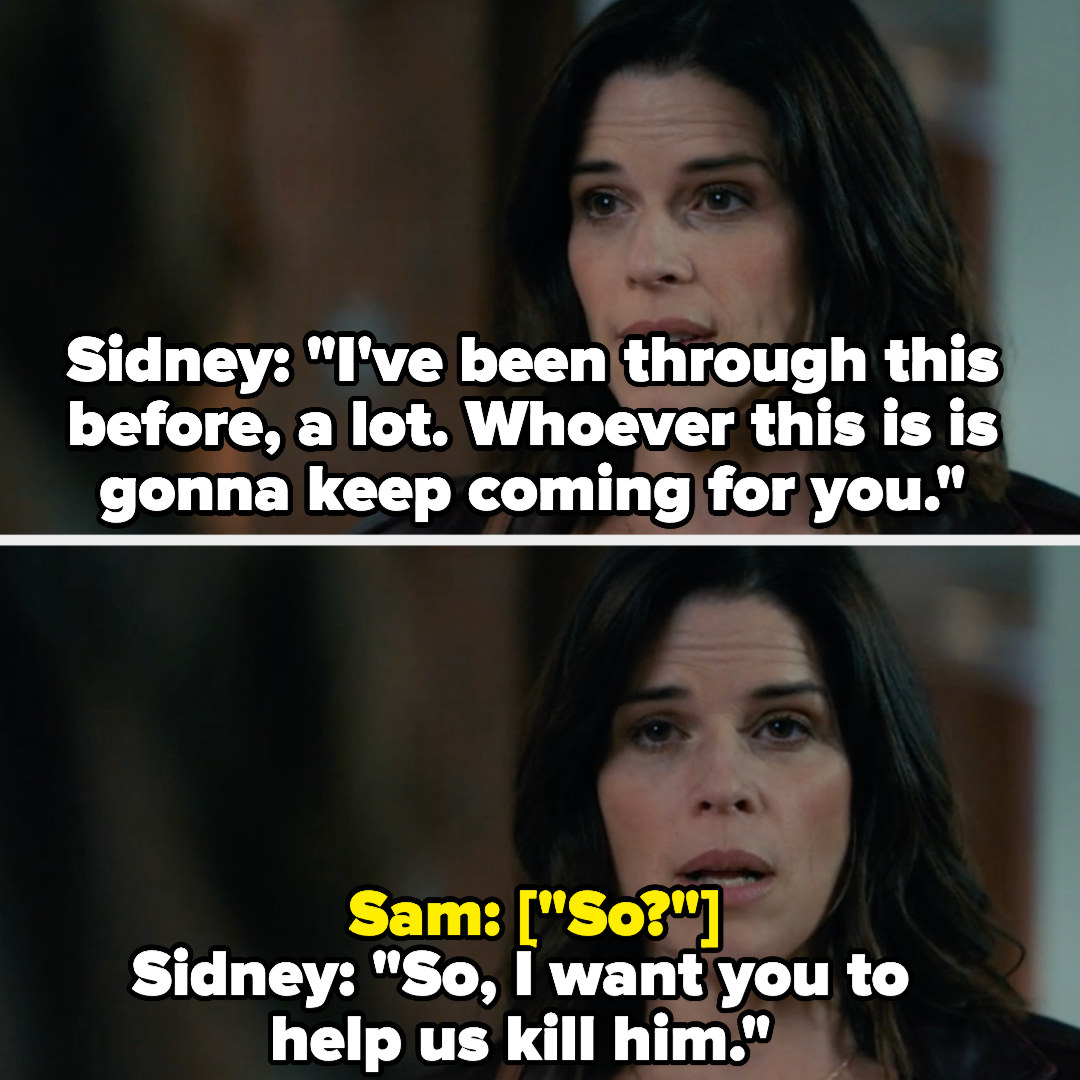 "So many twists and turns!" says Jasmin Savoy Brown, who plays new character Mindy. "Who's the killer? Who's not? We don't know!"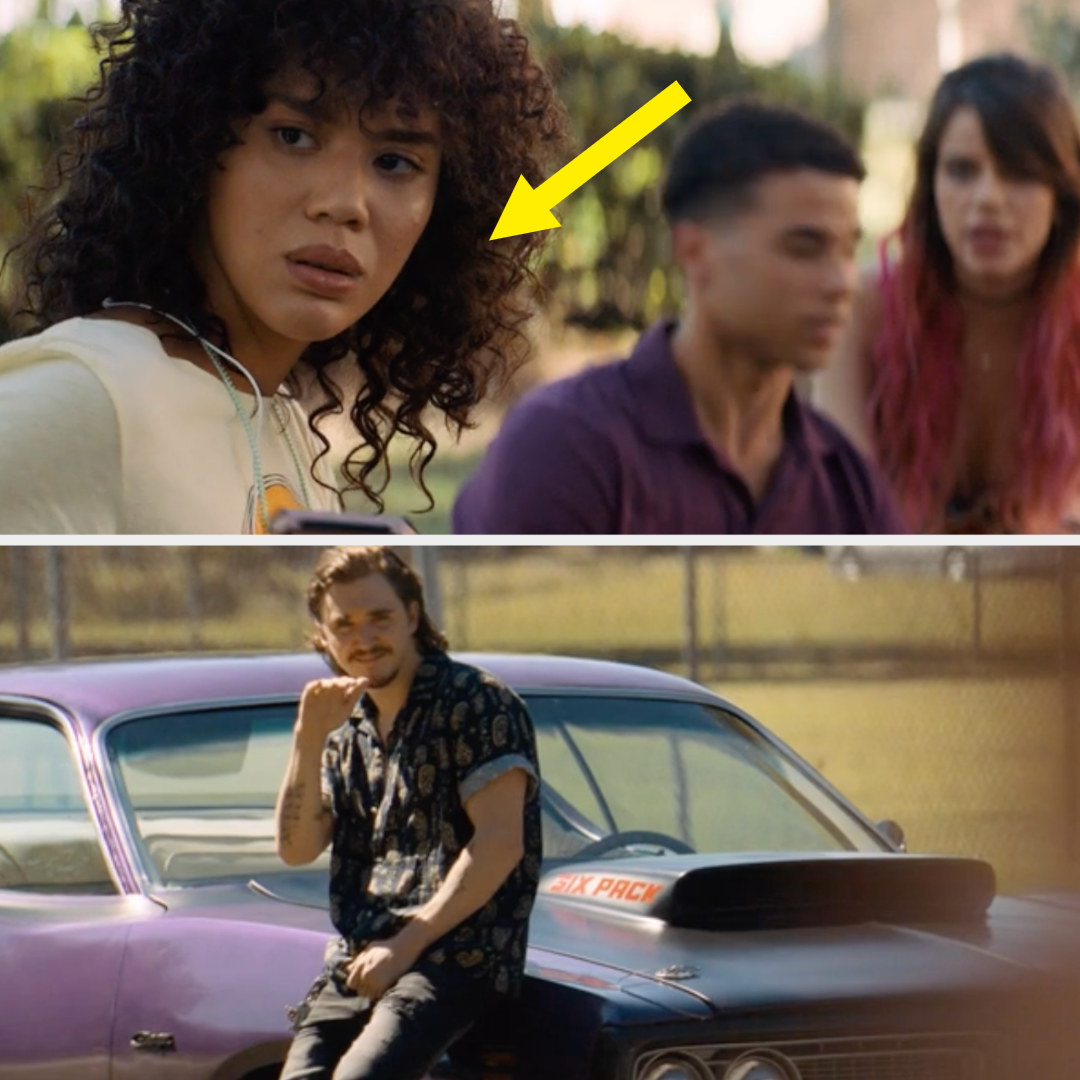 But one thing seems for certain: There will be plenty of screams.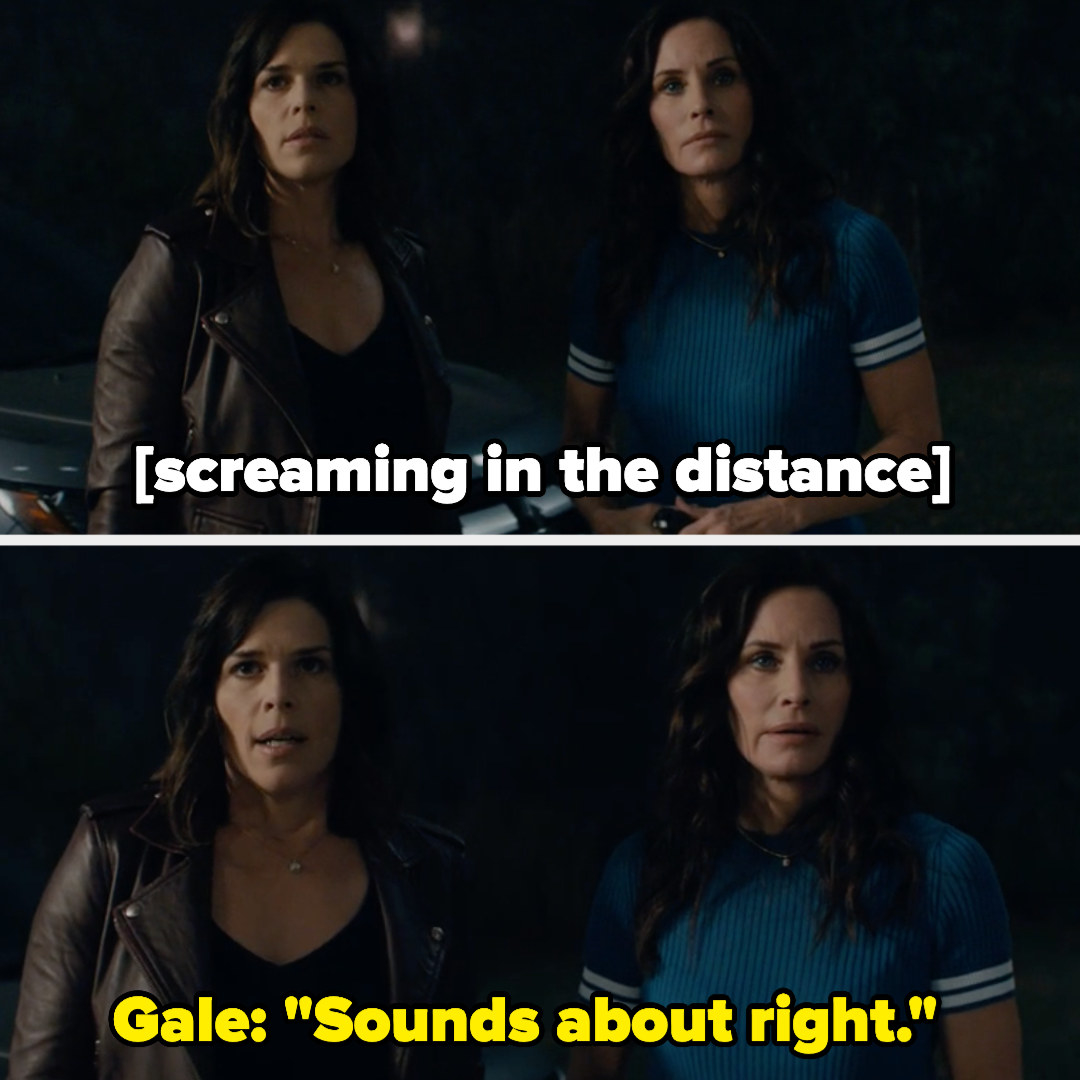 And finally...can we just take a second to appreciate Courteney Cox in this absolutely FIRE pantsuit 🔥?!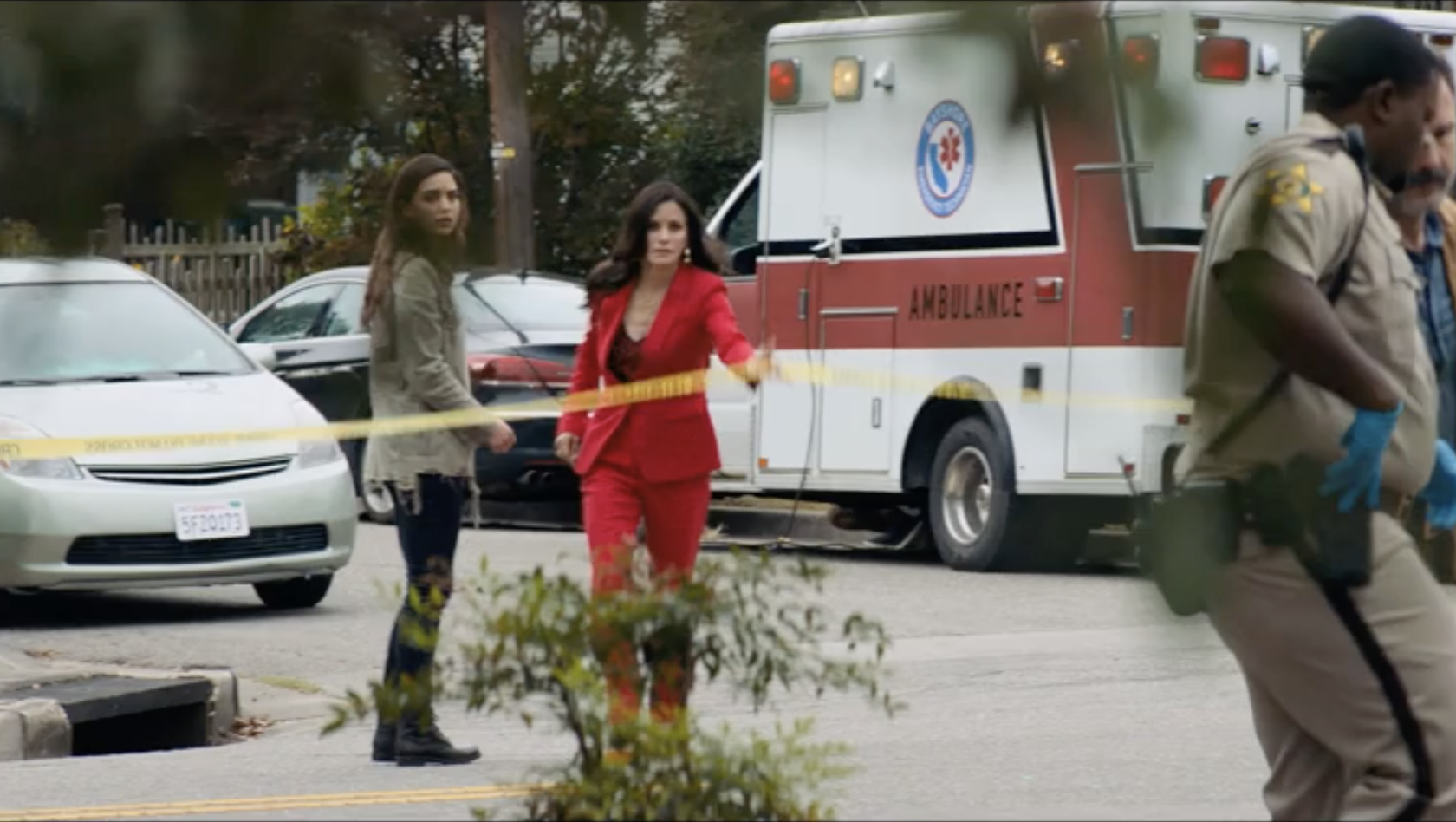 Scream, directed by Matt Bettinelli-Olpin & Tyler Gillett, hits theaters Jan. 14, 2022!